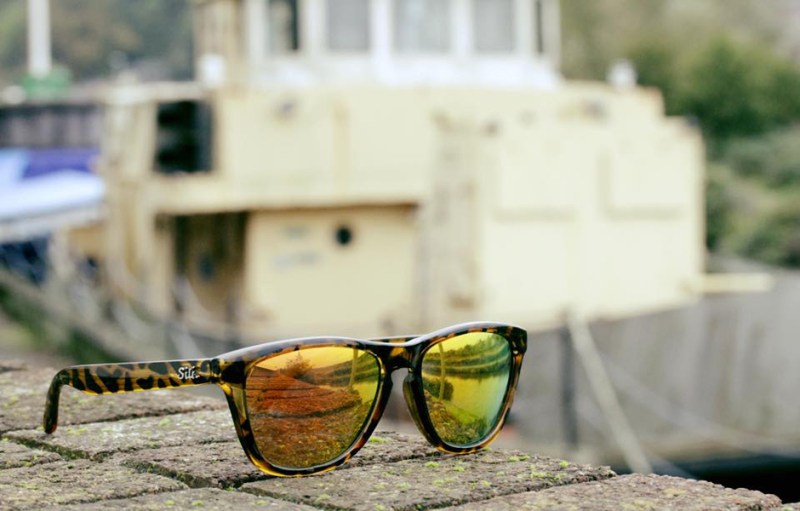 Though each year's summer months bring with it a healthy dose of sunshine, easy living, and adventurous weekends, it's not without its quandaries — such as finding a quality pair of sunglasses up to the task of lasting the entire season. Either you go with Option A, which is to purchase a spendy pair of Ray-Bans (for instance) and constantly fret over losing or smashing them, or you go with Option B and purchase a $10 pair from a gas station which offers little in the way of either style or protection. They are just $10, after all, so losing them won't sting as much.
The solution to this problem?
A freshly launched brand by the name of Sili who have recently taken a particularly unique brand of sunglasses to the popular crowdfunding site Kickstarter. Promising extensive customization, flexible frames and superior strength by design, Sili sunglasses are the perfect summer companion — which also prove safe on the wallet. Furthermore, each of the brand's three launch styles remain completely interchangeable with one another, meaning the available options are nearly endless.
"At Sili, we know that having an active lifestyle makes you different and we wanted to give you the option to stay different with over 1,000 variations to choose your custom style and color," reads the Kickstarter campaign. "We have even designed the arms to interchange between the two Categories of Lifestyle and Sports with our simple click and pop arm system. We've spent the last 12 months going back and forth with our manufacturers to create a fully interchangeable range of sunglasses, it's been tough but, finally we've got the finished prototypes which work incredibly well."
Related: See life through a photo filter with Tens sunglasses
Boasting flexible Swiss TR90x material, matte finishes, polarized lenses, and the ability to input prescription lenses if needed, Sili sunglasses are a refreshing take on the industry. While many companies may offer a wide range of available styles and configurations, having the option of creating your own (an any given day, no less) allows Sili to be even more appealing. Moreover, each style runs for just $59 during the duration of its Kickstarter campaign–which makes them loads cheaper than most high-quality sunglasses on the market all while featuring similar construction character.
As of this writing, the Sili fundraising campaign has raised just shy of $14,000 with 12 more days remaining. Considering its original goal was just $8,456, it's clear that Sili's unique brand of sunglasses is already catching on.
Editors' Recommendations