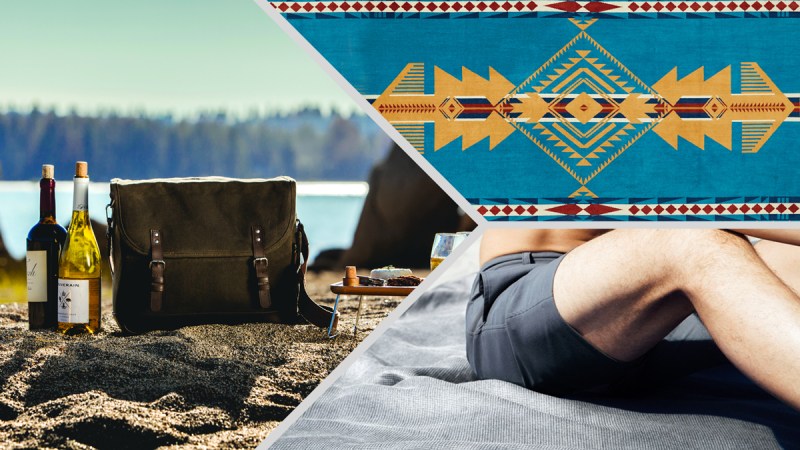 Amid the cheap-o beach towels that last only one season in the sand and surf, and the summer totes that remain too rigid, or quite frankly look too ugly to be seen with, we've had only one thing on our mind as the hot weather sets in:
Who makes the most stunning beach towels and totes?
Scrupulously searching the racks of online and brick-and-mortar, we found the 10 best towels and totes that will elevate your beach experience and bring some class, comfort, and style to accessories that are often bought cheap and without much thought.
Because after all, if you make intentional, quality purchases like non-toxic sunblock and swimming trunks, it's time you grew out of buying towels at Walmart. And surprise! The transition isn't as expensive as you thought.
TOWEL: Dock & Bay Active Collection Towel, $19-$30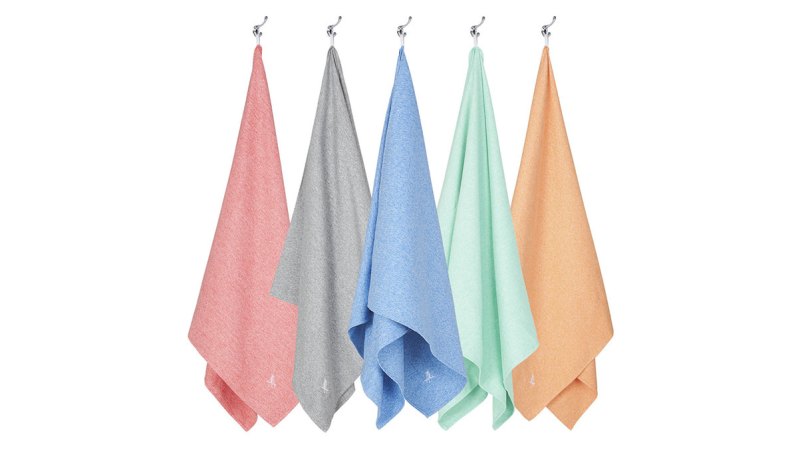 This new range of compact, lightweight, quick-dry, affordable microfiber towels won't replace your XXL beach towel, but if you're traveling surf-side with a group setting up a blanket or chairs, or heading to the coast for a beach body workout, this bad boy should ride in tow. We dig the clean design and pastel (but not too pastel) colorways.
TOTE: Hudson Sutler Cooler Bag, $99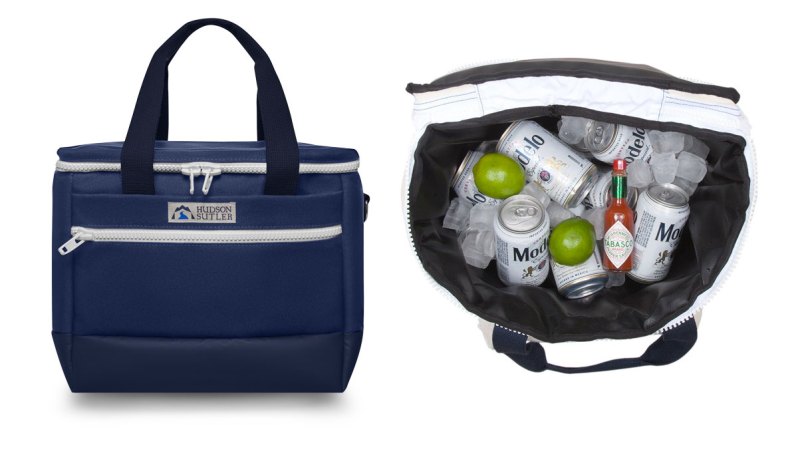 Ok, ok, it's not a traditional tote. But Hudson Sutler's new Cooler Bags are a summer essential. It's shaped very similarly to a classic canvas tote, only these hold beer, so… we'll let you decide if they count. Built around a half inch of insulation and a durable welded waterproof liner (normally used for life rafts), the bag keeps brews, wine, or La Croix super chill. (Literally fits 18 beers or 6 bottles of wine.) The rust proof resin zipper and flip top only reassert its place along the water.
TOWEL: Huckberry Eagle Gift Towel, $40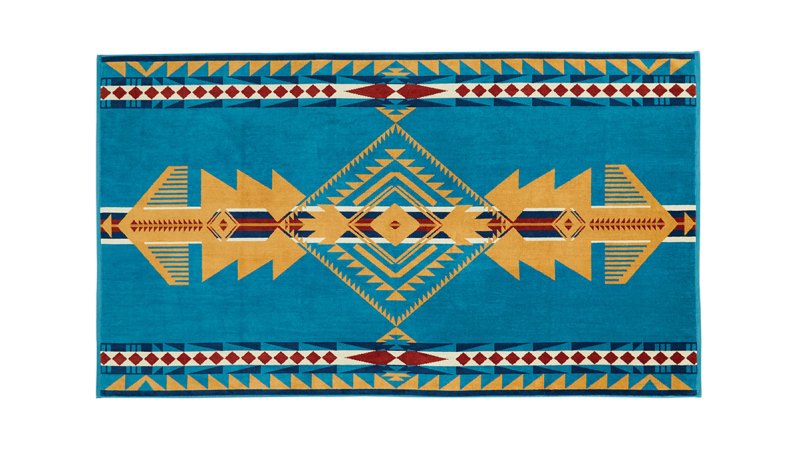 Supersized for all your summer toweling needs (i.e. beach, pool, spa, park, and blow up pool, etc.) the Native-American inspired print is a bold standout (just like you). The towel is sheared on one side for softness and looped on the other for increased absorption. One-hundred-percent cotton, baby.
TOTE: WM. J. MILLS & CO – The Mills Tote, $110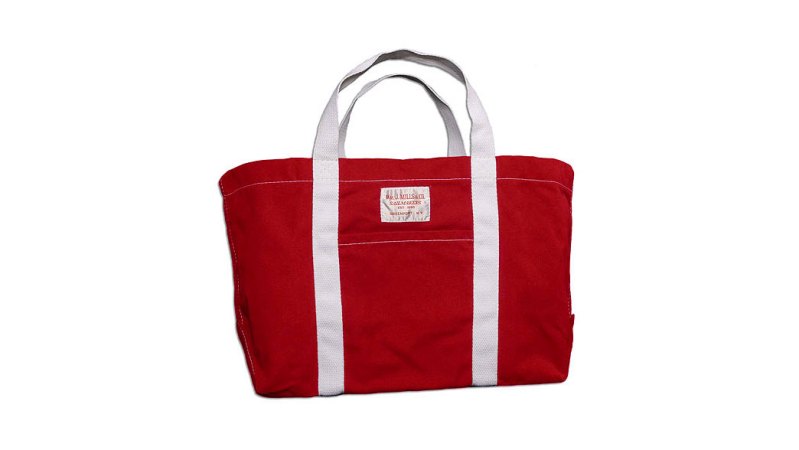 A timeless tote that will never go out of style, The Mills Tote is practically an American treasure (WM. J. Mills has been making them for 60+ years). The company refers to it as "workhorse bags," because well, they're meant to be used and dirtied up. Tip: Have no fear throwing this tote in the wash with your jeans… again, and again, and again. With an iconic shape and crafted from cotton duck canvas, the only question becomes: why don't you have one yet?
TOWEL: Woolrich Oversized Beach Towel, $24.99-$49.50
Who says plaid is only for the winter? Woolrich took its heritage buffalo red and black pattern and threw that bad boy on a beach towel. Perfect for men who want to bring their lumberjack vibe to the surf. The fabric is a luck cotton, generously cut at 40' x 70', woven at the edges so it won't fray. One reviewer from Austin, Texas adds, "It can almost double as a blanket. That's beach towel quality."
TOTE: Chester Wallace Classic Tote, $150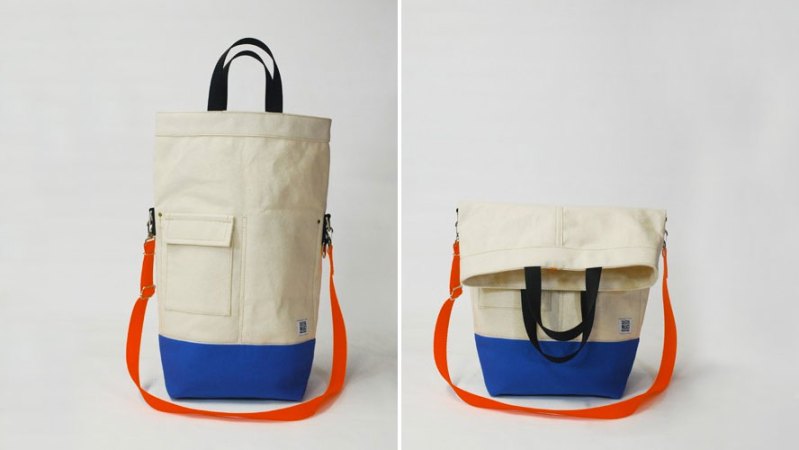 Built from 100-percent cotton duck canvas (that's how you know your canvas is the real deal), and made in the USA by craftsmen in Portland, Oregon, this elongated Classic tote sneaks in two pockets to help keep your beach good organized. The bottom is reinforced to add much-needed structure so it sits well in the sand, and choose between stout nylon handles or a detachable shoulder strap that adds a punch of summer coloring to the otherwise simple color blocked body.
TOWEL: Outlier Grid Linen Towel, $50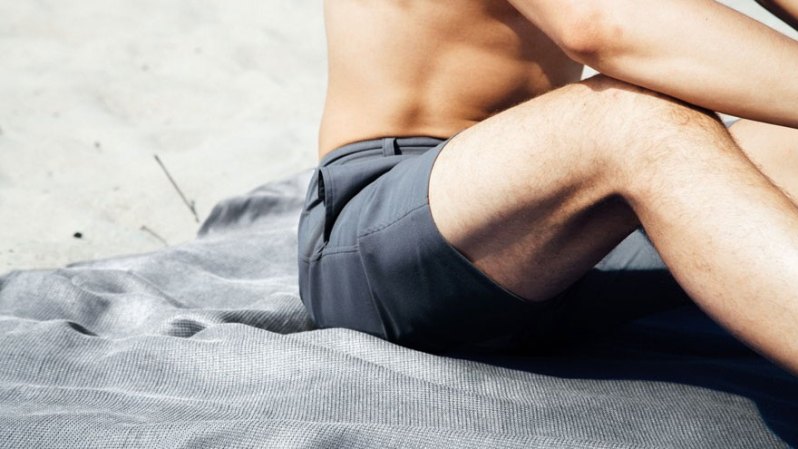 Perhaps our favorite towel of 2017, the magic ingredient here is linen (as opposed to traditional cotton). Not too flat, too fluffy, too big, or too sand-trapping, Outlier hit the jackpot with this unique dimensional grid linen weave. The result: it's lighter, tosses off sand, absorbs moisture better, dries quicker, and come fall, can be used in the bathroom or on backcountry camping trips. Plus, it gets softer and softer over time. (Ugh, we love that.)
TOTE: Fjallraven 'Totepack No.1' Water Resistant Tote, $110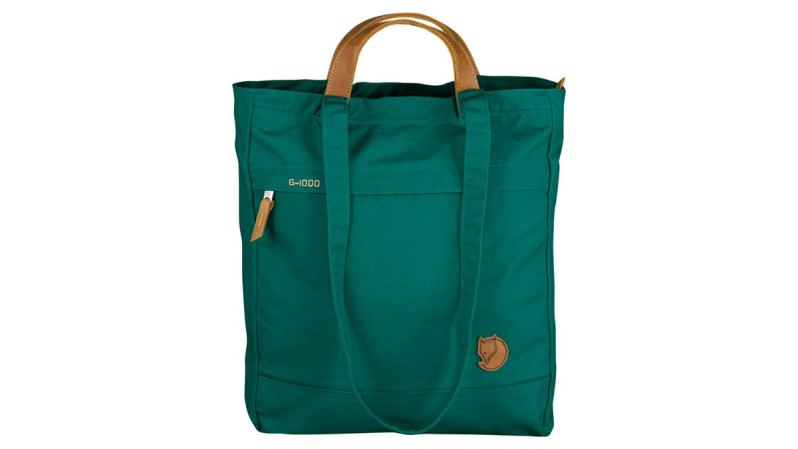 Swedish made, Manual approved. This modern, minimal, waxed canvas is sturdy yet soft, and keeps your packing list to a minimum. (Which it should be.) There's plenty of room to store beach essentials like sunblock, chapstick, a towel, some trail mix, and water. But it reminds us to forget the gadgets at home.
TOWEL- John Elliot Blue Moroccan Beach Towel, $185
That pattern do'. The intricate maze pattern stands out against the smooth sand, providing one of our favorite towel prints of all time. The rectangular cotton terrycloth towel is approximately 84" x 37" and was made in Japan. Do not forget this towel on your vacation to Europe this summer; it's the equivalent of wearing a Brioni Vanquish II suit… only for the beach.
TOTE: Picnic Time Adventure Wine Tote, $111.95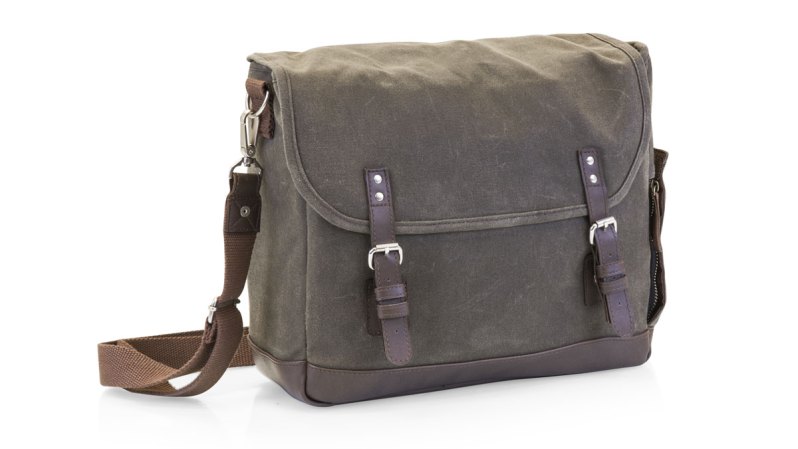 What's summer on the beach without some romantic alone time. Whether it's a long-time S.O. or a new flame, this wine tote allows you to bring the bubbly directly to the tide. This Insulated tote has space for two wine bottles and comes with wine and cheese service for two. As for the dishes, the tote includes a portable acacia table, two PET stemless wine glasses, corkscrew, and bottle stopper. You know, if you want to take the drink elsewhere.