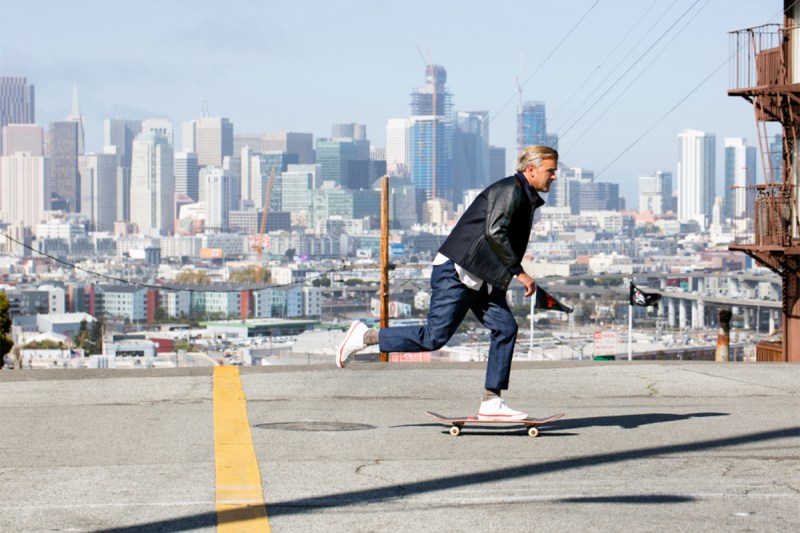 Need a wardrobe upgrade heading into fall?
Look no further than the new Autumn/Winter collection from The Hill-Side, packed full of menswear essentials for the season. The oft-buzzed about brand's influences have always been eclectic and varied, and the latest offering — inspired by the skate culture of San Francisco — ties them all up into one stylish package.
Founded in Brooklyn in 2009, the brand's road to success has been built on the strength of its quality fabrics, its approach to classic styles done in modern ways, and its mix of Japanese and American style influences. That results in pieces like indigo denim sneakers and striped ties, all easily wearable for style situations from A-Z.
Related: Todd Snyder Launched Your Ideal Fall Sneakers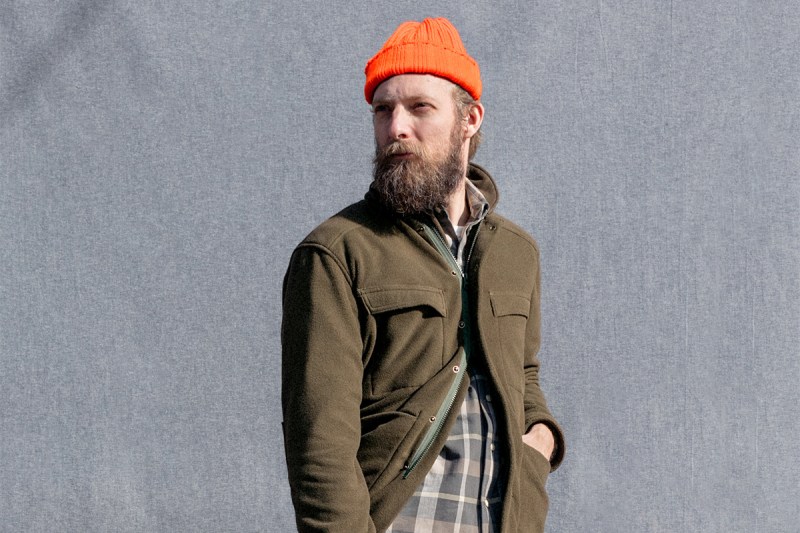 Those varied influences have led to a host of accolades and a special capsule collection with GAP last fall. Sound like a lot to take in? Rest assured, the brand's new fall collection is accessible, easily wearable and sharp.
Among other updates, the newest offering refresh the brand's popular Japanese-made MizuTech All-Weather High Tops. They're as durable a fall sneaker as you're going to find, featuring a weatherproof cotton upper, a rugged toe cap and toe guard and the ability to be paired up with everything from slim tan chinos and a classic chambray shirt to a fall blazer.
Oh, and on the apparel front, The Hill-Side's new collection certainly delivers, too. The Astro Cargo Shirt blends nylon and polar fleece in a silhouette that's stylish, functional and durable. Modeled after a U.S. military helicopter pilot's jacket, it features both chest and hip pockets, reinforced elbow patches, storm cuffs and a longer cut for layering. Pair it with a henley for chilly fall mornings, or layer it atop a flannel shirt on your next weekend trip.
The brand's outerwear merges that same sensible blend of function and fashion, especially the tweed-lined, travel-ready J-1 Letterman Jacket. With a premium melton wool body and cowhide leather sleeves, it's the rare sport-inspired piece that you could wear with a classic Oxford and knit tie to the office.
Don't sleep on the brand's other offerings, either — if sturdy selvedge denim is what you seek, The Hill-Side's selvedge denim (in a hefty 14.5 oz. fabric) is set to release soon. In the meantime, you can grab a pair of well-crafted, durable 12.5 oz. Selvedge denim from the brand.
And if all of the above is just what you had in mind in terms of fall style, you should get your hands on as much of the brand's latest menswear offering — as soon as possible.
Editors' Recommendations