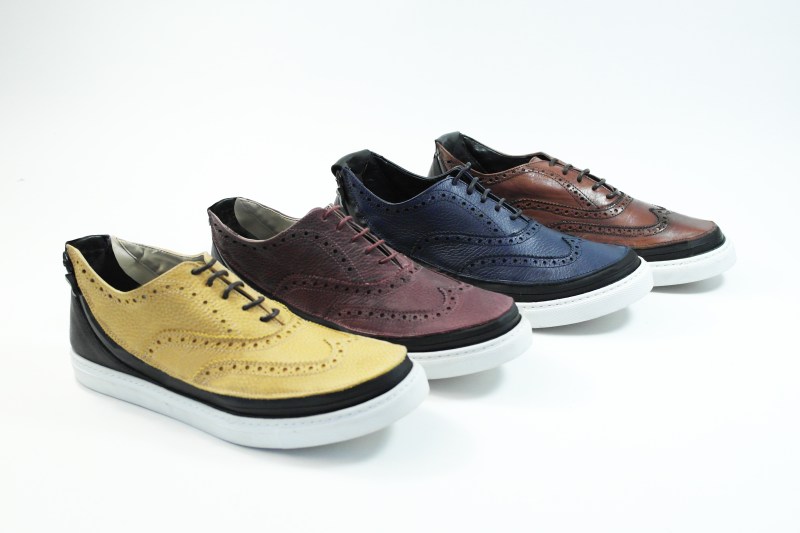 The idea behind Shooz is so ideal for travelers that you'll wonder why someone else hasn't already thought of this brilliance. Each pair is a shoe base with a top that's zippered in place. Wear one pair to the airport and simply stash other shoe skins in your luggage without taking up all the space that separate pairs of shoes would require. Just put the Shooz Skins flat in your luggage or backpack—one pair takes up about the space of a t-shirt.
Ready for your own zippered convenience? You'll soon be able to get a pair when the company launches its Kickstarter campaign. Sign up on their website to be notified of the date.
Here's how the concept works:
The first step is to choose a sole. Currently there are three varieties: The Urban: classic urban sneaker design for daily wear; The Running: flexible, ergonomic, and well-suited for indoor sports and walks; and The Drive: incredible comfort combined with classy looks and style.
With sole in hand, all you need to do to complete your shoes is zip on a top skin. It's as easy as zipping up your jacket and makes your wardrobe even more versatile as you can trade out a casual look for something a little dressier. Skin choices include Duilio (The Wingtip), Corsa (The Running), Mocassino (The Slip On), and Stringa (The Lace Up).
This system of interchanging skins with soles allows you to have a bigger shoe wardrobe at a big savings. Once you get your first pair of soles, you can create a new combination of skins at a discount compared to the regular cost of another pair of shoes.
When you want to wash them, you just unzip the skin from the sole and throw it in the wash. The result is deeper cleaning and faster drying.
Editors' Recommendations