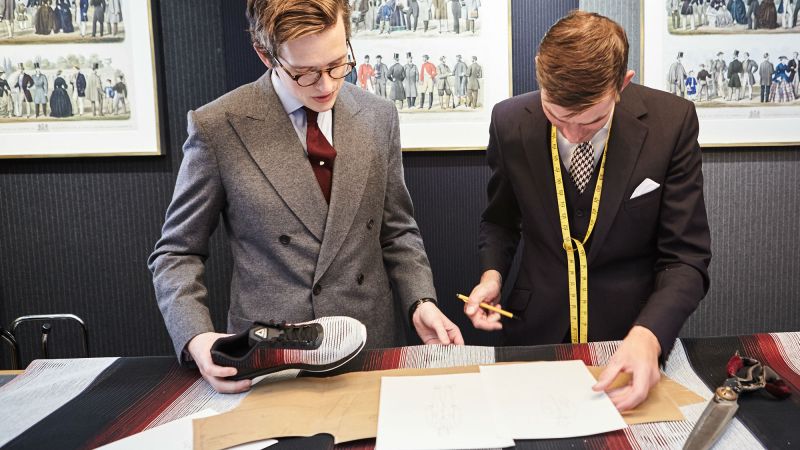 Athletic apparel giant Reebok cast its reel far from its home base in Boston, Massachusetts, across the pond to Huntsman, an esteemed London tailor with an extraordinary history in menswear that stretches back over 165 years. Together, Reebok and Huntsman will blend the fabric super-power of Rebook's Flexweave material with the design prowess of Huntsman to stitch together the first prototype Flexweave menswear suit, made-to-measure for Reebok ambassador and NFL wide receiver Brandin Cooks of the New England Patriots.
This is what athleisure is supposed to look like.
The two iconic brands will collaborate over the coming months to develop and precision-tailor this first-of-its-kind garment, testing the limitations of Flexweave — which features a figure-eight weave structure that interlocks individual fibers — by curating a premium suit.
"After closely examining Flexweave, we were both surprised and inspired by the challenge of using this non-traditional material to create a bespoke garment," says Huntsman head cutter and creative director, Campbell Carey, who believes "the perfect suit is a fusion between fit, comfort, and style." Carey is excited and highly optimistic about working with Flexweave to hit each of these essentials, calling it "an experiment we'll relish."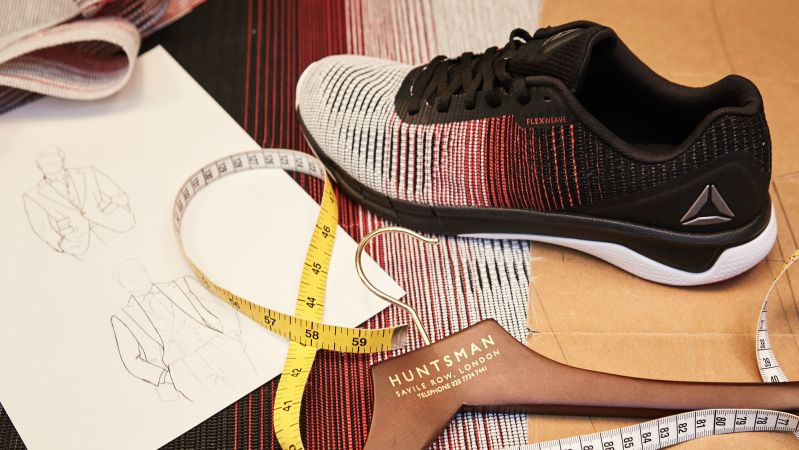 Meanwhile, the Patriots star athlete attests that, after working with Reebok in the development of the not-yet-released Flexweave footwear styles, he's eager to see how the "performance fit" material translates into a custom suit. "There are endless opportunities for what we can do with it," says Cooks.
"Flexweave is one of the most advanced steps in footwear upper construction," adds James Woolard, brand director for Reebok Running. That promise packs large expectations for its release in a category rife with "innovations."
But Flexweave could very well be the golden ticket. Reebok has been taking larger strides to reassert themselves as a leader in the category, competing with other big names like Nike and Under Armour. With the buzz around Flexweave, we might just get the next biggest athletic material revolution since gel technology (only this promises to have application beyond the soles of our feet).
Reebok and Huntsman will wrap up their collab come February 2018, with Huntsman delivering the suit to Cooks after months of experimentation and testing at the brand's Savile Row workshop. For now, Huntsman has only teased us with some prospective sketches of the prototype suit, highlighting its gradient colorway and classic cut.