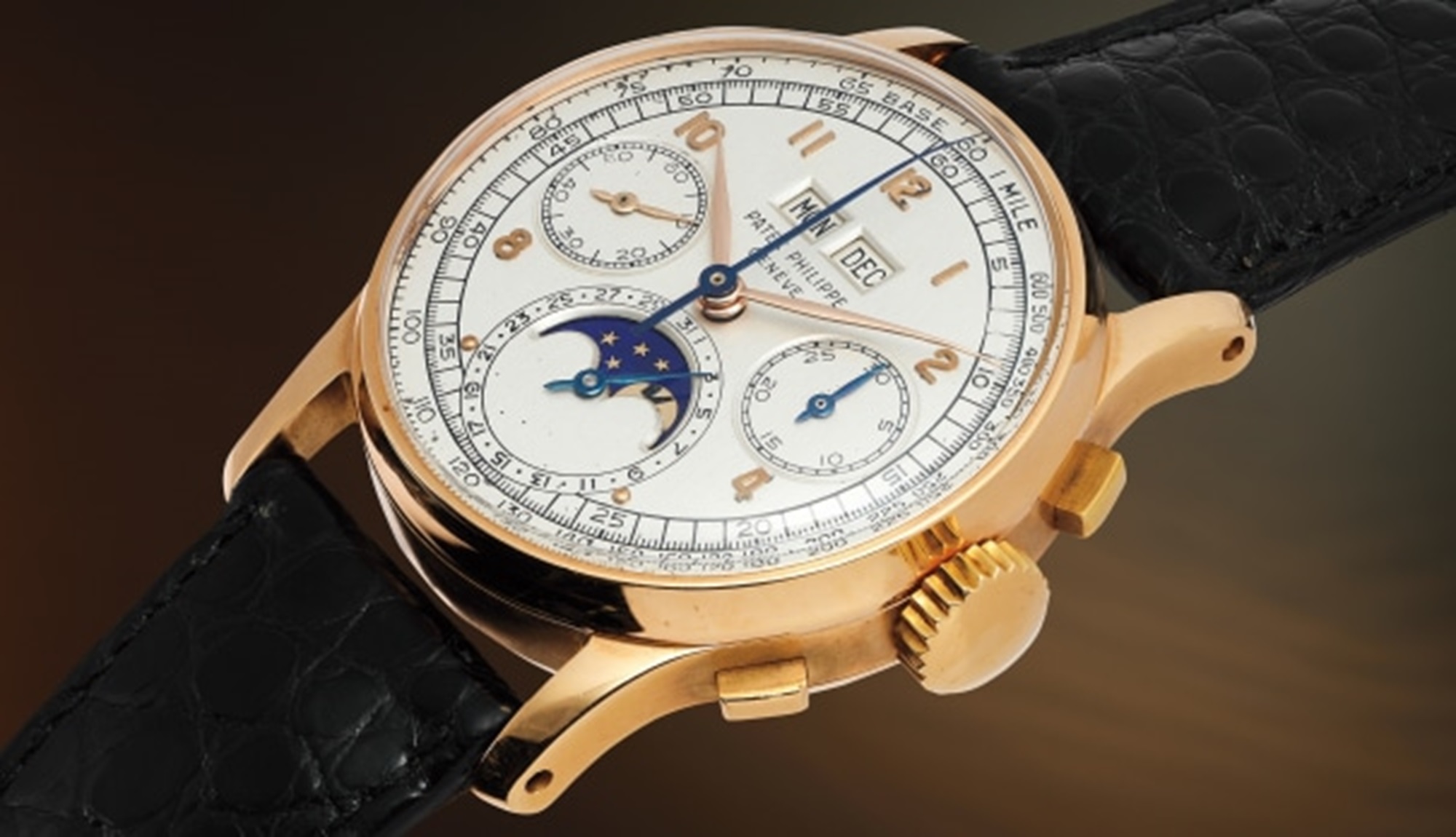 If you've ever dreamed of strapping a piece of history onto your wrist, brace yourself because Phillips Watches is about to make your fantasies a reality. The upcoming New York Watch Auction: NINE, set to unfold on December 9-10 at the illustrious 432 Park Avenue, promises an unprecedented spectacle of horological wonders. This extravaganza, billed as the company's most diverse offering of watches for men ever in the Americas, is poised to shake the watch-collecting world to its core.
Patek Philippe takes center stage
The star-studded lineup includes the crème de la crème of timepieces, with Patek Philippe leading the charge. Lot 89, a Patek Philippe Ref. 1518 in an exquisite pink gold perpetual chronograph form, circa 1950. Estimated to fetch a staggering $1.2-2.4 million, the well-preserved luxury watch is a testament to the timeless allure of Patek Philippe watches.
Phillips is proudly flaunting this pink gold marvel, last seen in the public eye in 2000, as one of the finest examples of the coveted Ref. 1518. With a scarcity of only four known stainless steel counterparts, this pink gold beauty stands as a beacon of rarity. The watch's exceptional state of preservation, untouched by the polishing hands of time, is a remarkable feat. Its design, born amid the tumult of World War II, is a symphony of clean lines, elegant proportions, and extended, curved lugs – a visual feast for the horological connoisseur.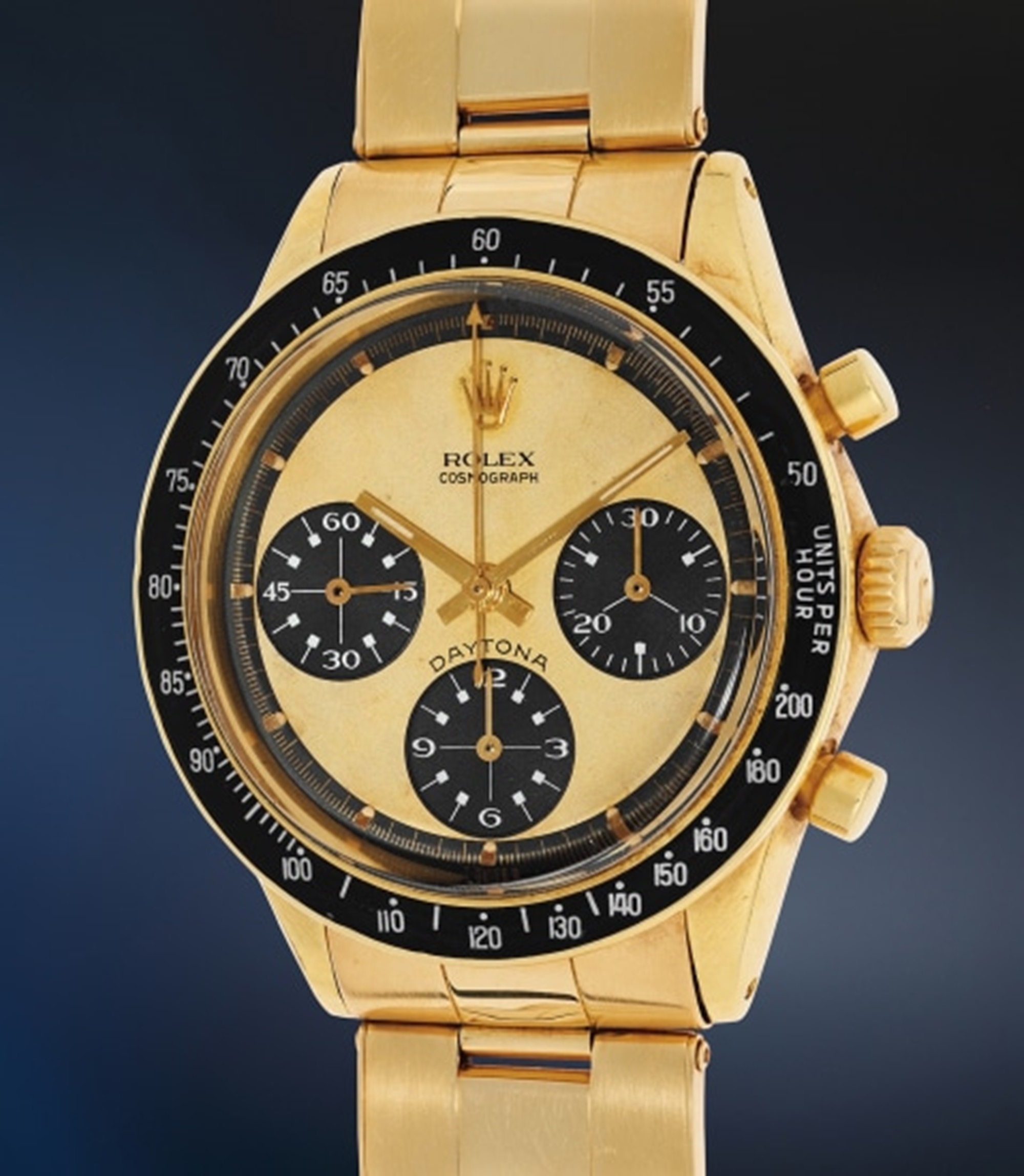 Rolex's lemonade stand
If your taste veers towards Rolex watches, Phillips has a treat for you with Lot 30 – a Rolex Cosmograph Daytona Ref. 6264 in a beguiling "Paul Newman Lemon" style from circa 1970. This exceptionally rare yellow-gold chronograph, estimated between $600,000 and $1.2 million, is a sip of horological lemonade on a hot summer day.
To be deemed a "Lemon" Paul Newman, the dial must sport a matte-finished, grené texture with a cream-yellow color that distinguishes it from the common metallic gold or champagne dials. Complemented by a luxurious yellow-gold Oyster bracelet, this Rolex gem carries a serial number closely aligned with its illustrious counterparts. A piece that's aged gracefully over the past half-century, it's poised to fetch a price tag commensurate with its importance in the realm of highly sought-after timepieces.
George Daniels' legacy shines bright
The auction doesn't just celebrate the giants; it pays homage to the maestros who shaped horological history. Lot 14 showcases a George Daniels Anniversary wristwatch, a rare yellow-gold piece numbered 16 of a limited edition of 35, dating back to 2017. It is estimated to fetch between $500,000 and $1 million.
George Daniels, the father of the independent watch industry, collaborated with Roger Smith to create the Anniversary series. What sets this series apart is not just its tribute to the past but its evolution, particularly in its movement. The Daniels Co–axial escapement, re-engineered by Smith, guarantees both radial and concentric orientation of the two sets of teeth, representing a natural and useful development of Daniels' original escapement.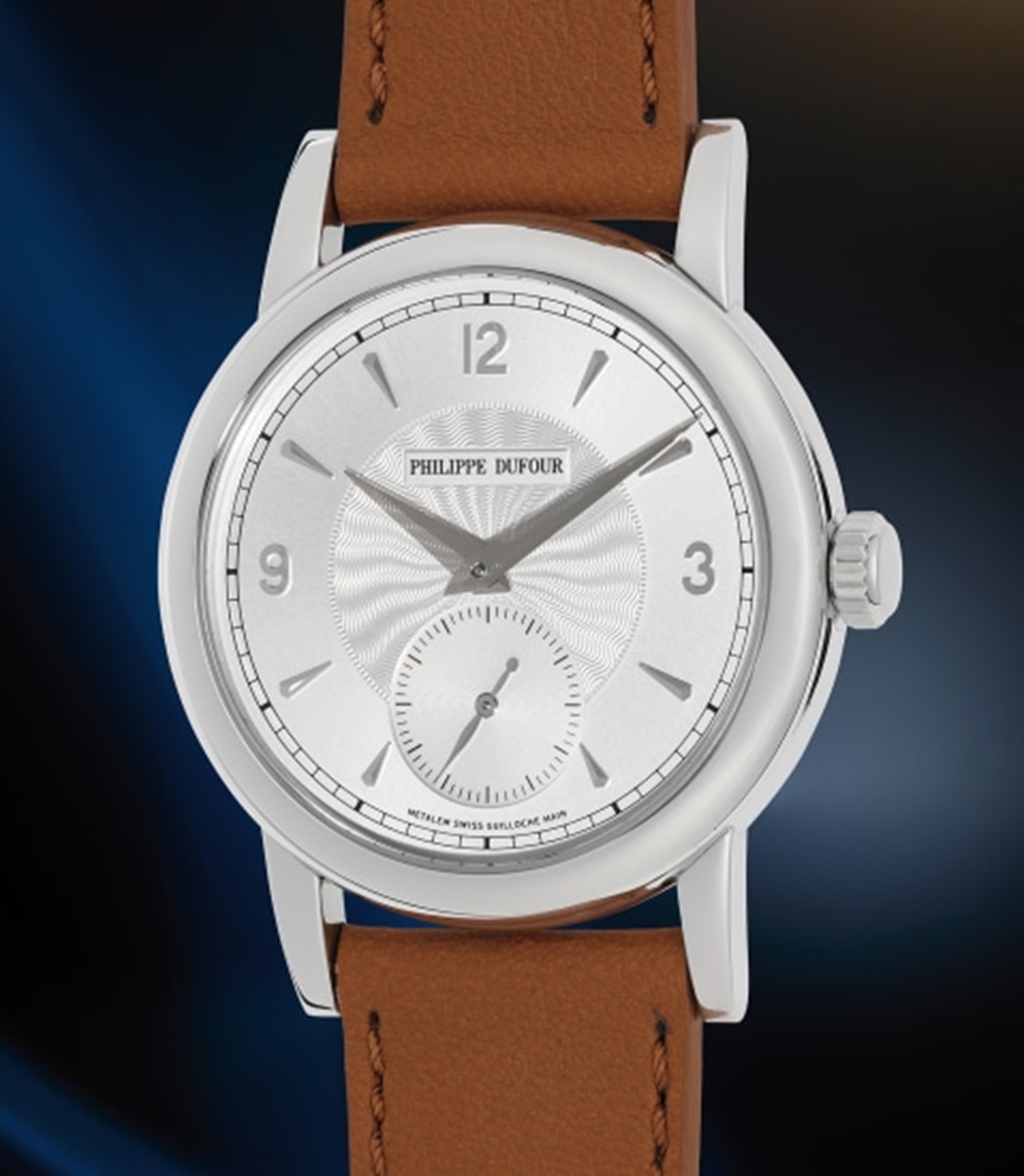 Dufour, Journe, and a symphony of innovation
Enter Lot 135 — a Philippe Dufour Simplicity, a rare platinum wristwatch from circa 2008, estimated between $400,000 and $800,000. Dufour's Simplicity model, introduced in 2000 as a tribute to traditional Swiss watchmaking, was crafted entirely by hand.
The auction also features Lot 156, an F.P. Journe Centigraphe Souverain "F," an extremely rare platinum chronograph from circa 2014. Estimated between $250,000 and $500,000, this watch was inspired by Jean Todt, the CEO of Ferrari at the time; it features a striking red dial and yellow accented hands, making it an "unprecedented" chronograph ideal for car racing.
Patek's grand finale
Finally, Lot 145 brings us back to Patek Philippe with a Ref. 3974J, an important yellow-gold minute repeating perpetual calendar wristwatch from circa 1991. Estimated between $250,000 and $500,000, this piece epitomizes Patek Philippe's technical and design prowess. Created to celebrate the brand's 150th anniversary, it was the world's first automatic-winding minute-repeating watch ever made.
Whether you're a seasoned collector or a novice on the brink of diving into the world of luxury watches, mark your calendars for December 9-10 — a date with horological destiny awaits at 432 Park Avenue.
Editors' Recommendations