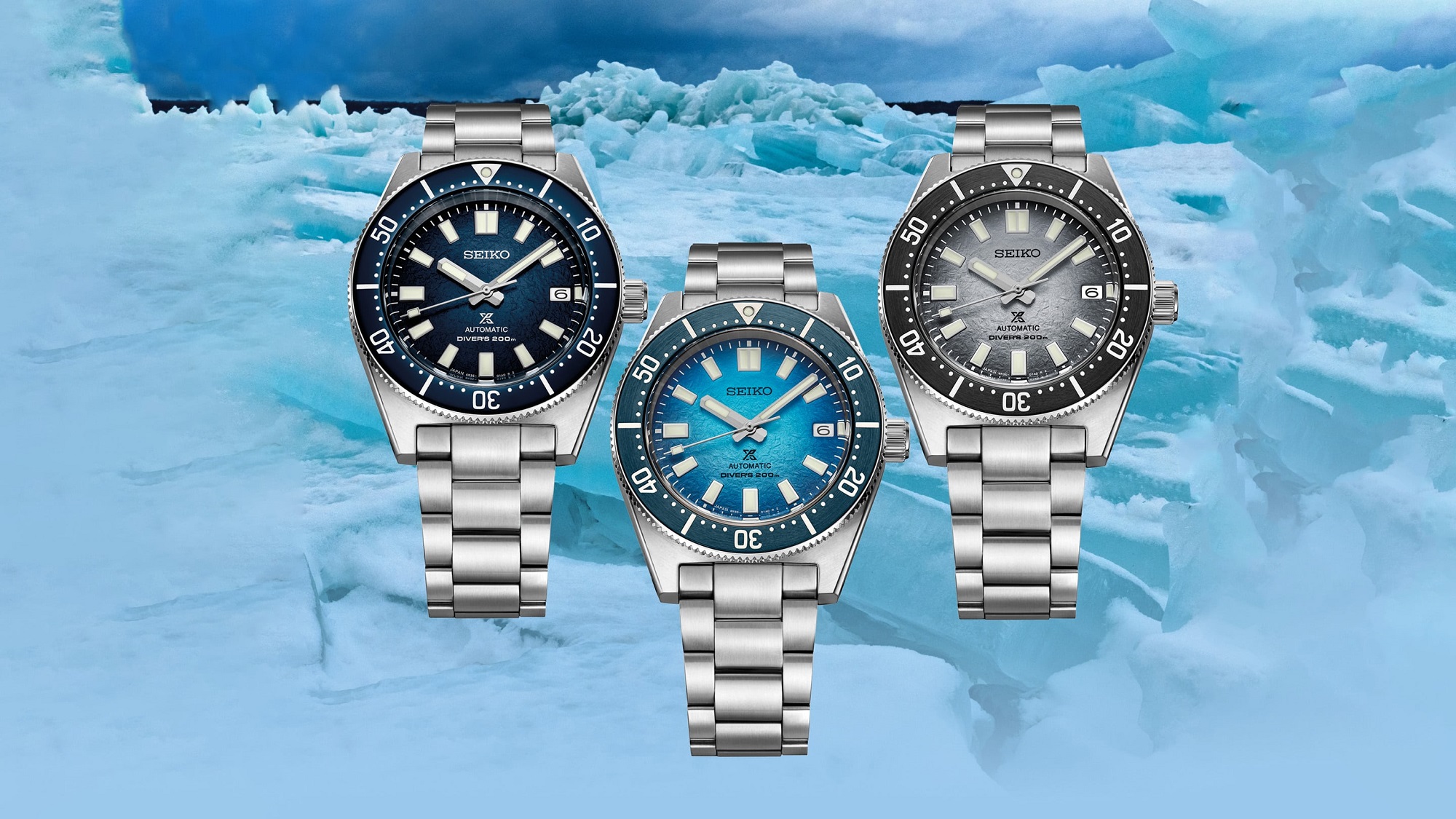 In the realm of men's watches, Seiko stands out for its well-established reputation in precision, innovation, and enduring design, making it a recognized symbol of excellence. Now, Seiko introduces three new dive watches that pay homage to American cold-water diving heritage, each available in three different vivid colors.
The Seiko dive watch legacy
Before we dive into the details of these new Seiko dive watches, let's take a moment to appreciate the legacy that Seiko has built in the world of horology. Since the launch of Seiko's first diver's watch in 1965, the brand has consistently pushed the boundaries of creativity and design, setting the global standard for dive watches. With a history rooted in precision and durability, Seiko's dive watches have been trusted by professional divers and watch enthusiasts alike.
The inspiration behind these three new Seiko dive watches is rooted in the rich history of American cold-water diving. Cold-water diving presents unique challenges, demanding watches that can withstand extreme conditions as much as the people wearing them. Seiko has drawn inspiration from iconic cold-water diving locations and crafted timepieces that honor their legacy.
3 captivating colors
The Seiko Prospex SPB419, SPB421, and SPB423 feature a classic design with a contemporary twist, making them suitable for a dinner out with friends, a stroll through the big city, or a day at the office. The 42.4mm stainless steel case is not only robust but also stylish, with a brushed finish that adds a touch of sophistication to the wrist. The watches also come with a unidirectional rotating bezel for accurate time tracking underwater.
What sets these Seiko dive watches apart is the array of stunning colors they are available in: three different color options that allow you to choose the one that suits your style best.
The SPB419 model showcases a dial with an icy blue gradient, drawing inspiration from the distinctive blue ice found in Michigan. This natural phenomenon, characterized by the formation of large crystals in slowly freezing ice, imparts a deep blue tint to the landscape. The color is so realistic it feels like you'll see your breath just staring at it.
In contrast, both the SPB421 and SPB423 models draw their inspiration from the formidable glacial water tunnels of Alaska. The SPB421 features a subdued dark blue tone, reminiscent of the profound depths of the ocean, while the SPB423 replicates the lighter gray shades of glacial ice. All three colors are so striking that you'll practically get sucked into the frigid cold temperatures of Lake Michigan, wishing you had a huge winter jacket.
Precision movement
Inside these Seiko Prospex watches beats the Caliber 6R35, a self-winding movement known for its precision and reliability. With a power reserve of approximately 70 hours, you can trust that your watch will keep ticking even during extended dives or adventures.
As true dive watches, the Seiko Prospex SPB419, SPB421, and SPB423 boast a water resistance of up to 200 meters, ensuring they are more than capable of accompanying you on your underwater explorations, or if you want to throw one on with a sharp suit at a cocktail party. The luminescent markers and hands guarantee visibility in low-light conditions, while the sapphire crystal protects the watch face from scratches and impacts.
These watches not only pay homage to American cold-water diving heritage but also embody the spirit of exploration and adventure. With their timeless design, captivating colors, precision movement, and dive-ready functionality, the Seiko Prospex SPB419, SPB421, and SPB423 are more than just timepieces; they are a journey into the heart of horological craftsmanship. In a world where time is of the essence, this Seiko watch feels like you can transcend time yourself.
Editors' Recommendations