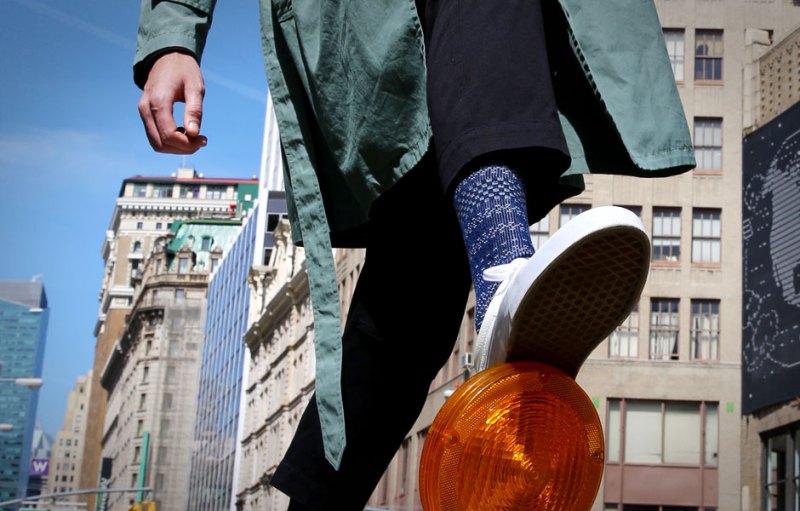 Inspired by a desire to make simple men's basics extraordinary, NYC-based designer Nick Lewis founded N/A (Necessary Anywhere), a new menswear brand of essentials.
Though Lewis eventually plans to expand the brand to include a line of both t-shirts and boxers, he decided to begin his design process by perfecting the product that, to him, most personified the everyday—the sock.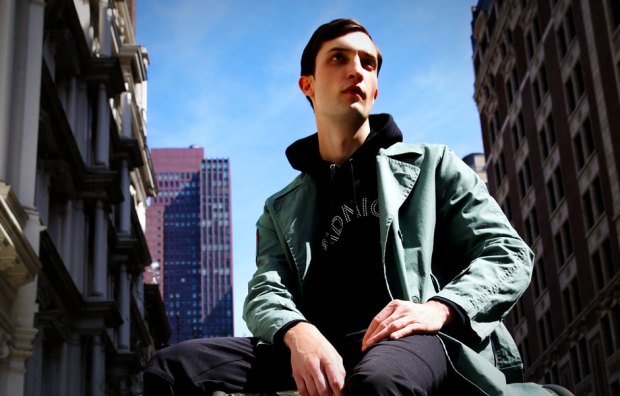 "I've always hated socks," Lewis begins. "From a buyer's perspective, they were always a filler item, something I needed but didn't really care about. This presented a real design challenge—how do we make something so mundane exciting for our customers in the same way that they might be excited to buy an expensive statement piece?"
The solution was found in experimenting with texture. Instead of crafting his latest line of socks with a traditional knit, Lewis incorporated a number of different band patterns into each sock in order to give them a unique feel and look. This extra texture not only adds lift and support, but also deepens the richness of their hues.
Related: These high-performance dress socks will seriously up your style game
"Take sock 1 for example," Lewis states. "From afar, it looks like a plain black sock with a white stripe, but once you look up close, you'll see multiple knit bands. The bands not only lend the socks a complex feel, but make it look as though the sock is changing color, depending on one's perspective."
"Traditionally, this category is pretty simple and straightforward," he added, "so the notion that everyone who buys the sock will see something distinct in the design is very exciting."
This treatment exemplifies N/A's commitment to putting a subtle"twist" on everyday essentials. In addition to sock 1, N/A's spring collection offers up fourteen other pairs of socks, which include mid-calf ($18), low-ankle ($15) and no-show ($12) lengths. The socks come in varying shades of black, white, grey and navy in solid and striped patterns.
Check them out, here.
Editors' Recommendations