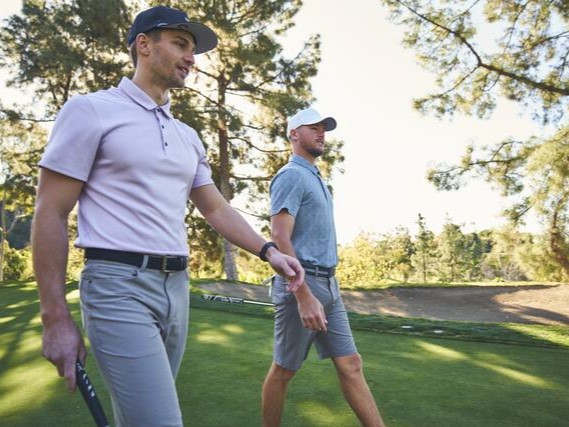 This content was produced in partnership with VRST.
When it comes to a blend of both a casual and decidedly formal look, nothing bests the occasion quite like a well-chosen polo. They can be short or long-sleeved, with an ample collar to help you dress the part. At the same time, they're often constructed with comfortable fabric so you can kick back and enjoy yourself without feeling too stiff, whether that's in the passenger seat of a golf cart, on your couch in your living room, or somewhere else you love to be. Finding the right polo, not just for the relevant scenario but also to complement your body type, can be quite a challenge. Might we recommend a viable option in VRST?
Available at DICK's Sporting Goods, and also through VRST online, the brand's Men's Short Sleeve Golf Polos are precisely what we're talking about when we say a versatile shirt. Made with breathable fabric, and featuring a regular fit, they're comfortable and stylish, with a laid-back feel that won't leave you appearing too casual when you're off the course, yet you'll still fit in at the office and with your golfing buddies. The flexibility and design won't hamper your swing, whether on the back nine or the front. If you're already intrigued, take a peek at that polo below or keep reading for more about it and why we love VRST.
Why you should consider the VRST Men's Short Sleeve Golf Polo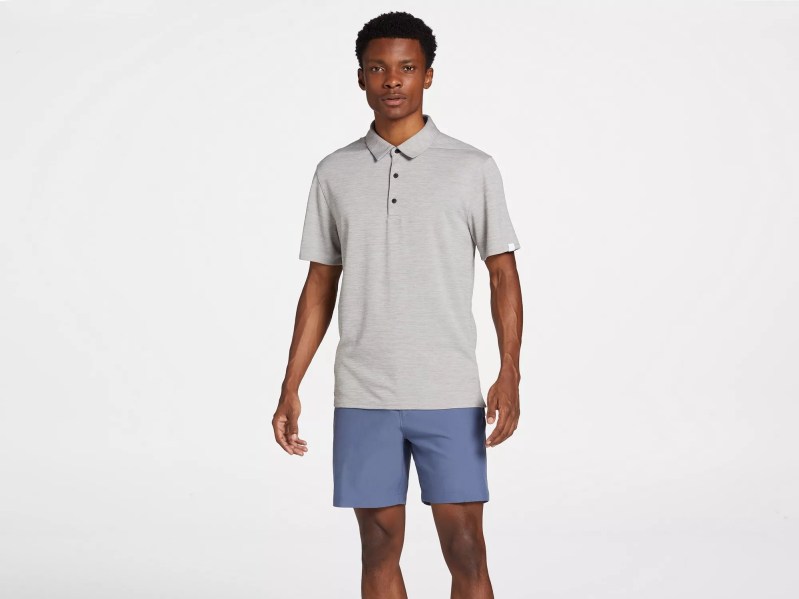 First up, the style. This VRST Men's Golf Polo comes in four muted yet attractive colors, including silver shadow heather, indigo heather, deep grape heather, and dusty grape heather. All formats are regular fit, not too loose but not too tight either, with a collared design, short sleeves, and a three-button placket. It looks great both loose and tucked, and gives off a dressy feel, without being too formal or the opposite, too casual. It's just right, and it's the perfect golf-friendly wear that's acceptable for all-day wear, rain or shine.
The breathable and multi-directional stretchy fabric is flexible and moves comfortably with your body. That means, it's not just excellent for lounging around but as activewear too, like when you're swinging away on the green, mowing the lawn, or just grilling out some food in your backyard. The heathered fabric also gives the shirt a nice visual texture, which feels great on the skin as well. As the day stretches on, and the sun gets higher, that comfort, breathability and design is going to make all the difference, because the last thing you want is your handicap to grow.
The aerodynamic seaming lends to the flexible design, so you don't have to worry about your movements being restricted there either — or popping a seam. Moreover, the buttoned-down design allows you to show as much, or as little, of your chest as you like during wear, so it's easy to swap between a more casual or more formal look, whichever suits the occasion best.
Similarly designed, but with a bit more visual flair, you can also go with the , or the , both of which look and feel just as fantastic as VRST's traditional polo option. They're all excellent for a long day on the course, hitting the range for a few hours, or practicing in your backyard.
Whatever the case, if you're looking to stock up on a new shirt, dressy or otherwise, you can't go wrong here. Go take a look for yourself, you won't regret it.
Editors' Recommendations