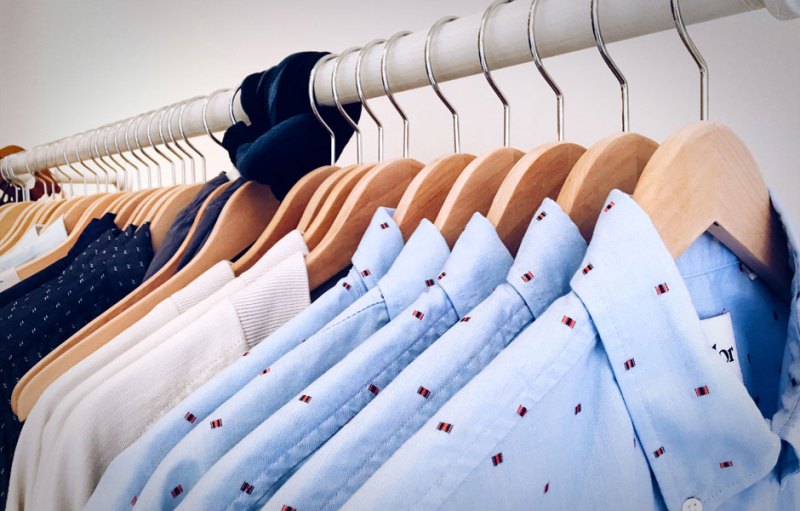 Mutiny began as an art installation in Washington, D.C. seven years ago, later became an online retailer and as of last December, also now has a physical space in the artsy upstate town of Hudson, New York, which is between New York City and Albany. Specializing in unique menswear by brands such as La Paz, Corridor NYC, Universal Works and Norse Projects along with gifts for guys that include accessories, housewares, publications and writing instruments, this extremely visit-worthy (physically or online) men's boutique/site is run by sculptor Gert Barkovic, her life and business partner Rob Doriot (a surgeon) and her sister Maggie, an art conservator.
Barkovic recently gave me the history of her retail venture and explained why readers of The Manual should shop there…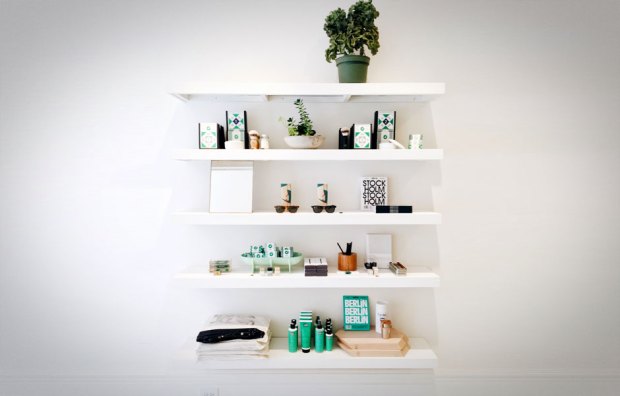 What is Mutiny's background?
The shop began in 2009 as an art installation within a friend's shop in downtown D.C. – a collection of objects and ephemera that I had collected on various travels that were decidedly masculine. Included were literary publications, writing instruments, vintage Red Wings, a bottle opener collection, old belt buckles, whiskey, etc. We decided to make all the objects accessible and at the end of the one-month project we had sold through most. The dialogue continued with the reinvention of the space with two additional installations that year and by the end Mutiny had been born.
How would you describe the look and feel of Mutiny?
We feel so lucky to have the space we do. It possesses a historical reference to the town with some original details but is also clean-lined and bright. While we are a men's shop, the vibe is equally interesting to both men and women with several lifestyle products and a cool mood. The shop always smells clean and woodsy – great music, great product.
What are some of your current bestsellers?
This week's heavy hitters are clothing from Tokyo's Kapital, Lost In travel guides from Berlin and brass clutch pencils from Kaweco.
What recent items are you excited to offer?
Our Battenwear trek pants in natural – a great alternative as a summer pant with an ankle-length cut and light fabric. Also the Lily Shirt by Corridor NYC is a three-panel summer classic in Japanese deadstock fabric. And Waiting for the Sun acetate sunglasses. They are handmade in France they have fantastic style and value – each is presented in a hand-screened case.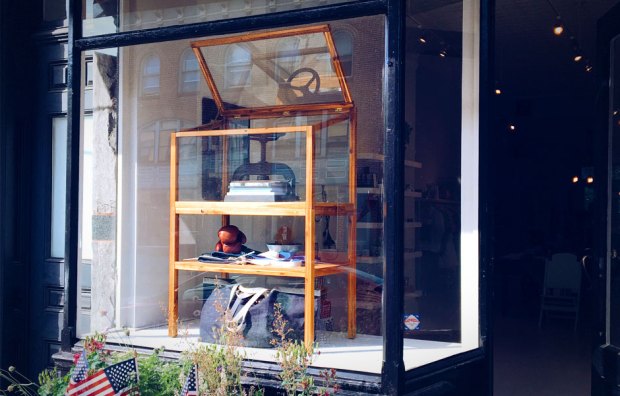 How would your describe your typical customer?
The folks that shop Mutiny are decidedly intellectual and have a good sense of style and of what they like. They are professional writers, musicians, photographers, lawyers, mariners, firefighters, dads, granddads, cool dudes and cool girls.
How do you find new items and brands? 
Traveling and reading. Sometimes the brand finds us – we love the point of discovery!
What has been the best thing about having the store thus far?
We love a personal experience. As a family owned shop, relationship building is really important. Our online shop makes communicating paramount as well. Our amazing packaging and details hopefully provided a similar feel to being in the shop. We like being a positive force in the community and being a brick-and-mortar provides us a channel to meet more folks and contribute more.
What special collaborations or one-of-a-kind items do you offer?
Over the past several years we have collaborated with other D.C.-based shops (Redeem), restaurants (Oyster Fest on the Potomac Canal System) organizations such as Smithsonian Folkways, Brightest Young Things, Creative DC and General Motors as a cultural ambassador. Each winter season, Mutiny unveils one-of-a-kind items that are produced in-house such as cashmere hot water bottles, writing kits and tweed pocket squares.
What's next for Mutiny?
The next space we will unveil is a month away – a communal outdoor space adjacent to our Hudson shop. It will host ongoing events – tastings, workshops, book readings, etc. and will be open every weekend as a destination to hang out in. We will announce a few other projects in D.C. later this year.
How would you describe the state of menswear today?
Fashion has become rather disposable, overproduced and in some instances, unimaginative. We really strive for individuality – we specifically source brands that have a high value in construction and fit. We also source clothing that has a classic element – a sensibility that can be appreciated over the years.
Editors' Recommendations