Remember those Action Jeans for which the inimitable Chuck Norris was a spokesman back in the 1970s? No? Well, the 4-1-1 on them was they looked like regular pinnacle style dungarees, but were designed to be flexible and resilient. They were, in fact, designed to be so flexible as to not restrict the movements of a martial artist executing high kicks, sweeps, and all sorts of other awesomeness.
It can be hard to find a good pair of Action Jeans these days, but don't worry, I've got the perfect pinch hitter for you: the Mountain Khakis Commuter Pant.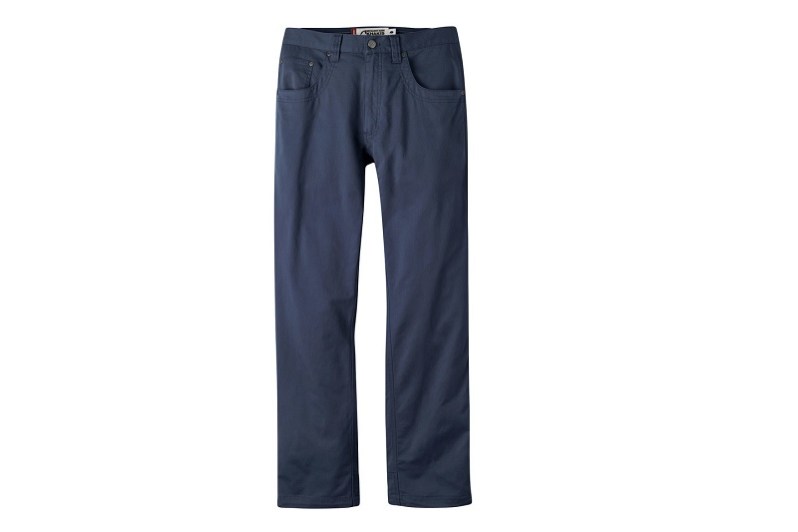 The Commuter Pant was, per Mountain Khakis own admission, designed for the indie urbanite. I say "admission" because the Mountain Khakis brand, based out of Jackson Hole, Wyoming, is generally known for designing rugged garments intended for use by folks more comfortable trekking through the woods or casting a line into the lake than wending their way through Fifth Avenue foot traffic or catching the Green Line at Allston. These pants, in short, don't look even the least bit outdoorsy. There's no prominent stitching or visibly reinforced knees or rear patches; the hardware isn't large and overwrought. The Commuter Pant has a slim fit — the slimmest the brand offers, in fact — and hugs your leg almost like a skinny cut. They're good looking and comfortable and decidedly urbane, but at first blush, you certainly would not think of the Mountain Khakis Commuter Pant as performance wear.
Then you raise your knee. Go ahead, raise it as high as you can, even until it touches your chest. Now try a few standing sidekicks. Now a flying sidekick. Now start jogging. Now run. Run, dammit, run! Notice how the pants aren't holding you back, like, at all? The "performance stretch twill" the MK catalog mentions in its blurb about these things? Yeah, that's not just sales copy, it's accurate. I have never worn a pair of pants that looks so good in terms of fit and style yet also offers such amazing flexibility and resilience. I'm not saying I necessarily would go for a long distance run or a climb wearing these things, but I could.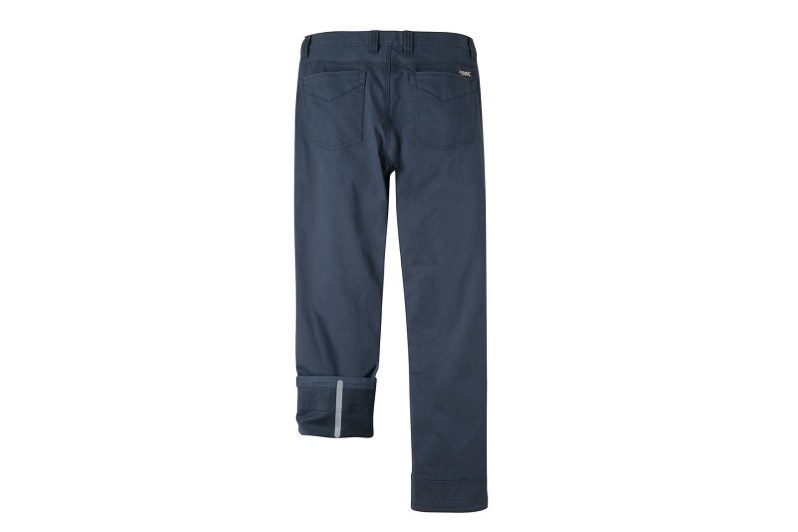 The Commuter Pant as a reinforced heel cuff (so you won't step through the hem even if your shoe or boot heel catches the fabric repeatedly) and a strip of reflective tape inside each pant leg, great for added safety if you're cycling or strolling at night. (Just remember to roll up the cuff if you want that benefit, of course.)
You can get the MK Commuter Pant in Navy or Firma — which is what they call, um… khaki, basically — and, if my pair is proving to be an accurate representation, the pants will still look great after a few dozen wears and washes.
Editors' Recommendations