Jackets: the bane of winter fashion. Often the warmer and more functional they are, the less stylish.
It's perhaps unsurprising that Moose Knuckles, a Canadian company, clearly no stranger to winter, has found a way to battle the biting cold and wet of winter while looking damn good. The irreverent company, which started in 2007, sought to make durable, stylish, luxurious outdoor clothing and man did they succeed. Check out some our favorites below.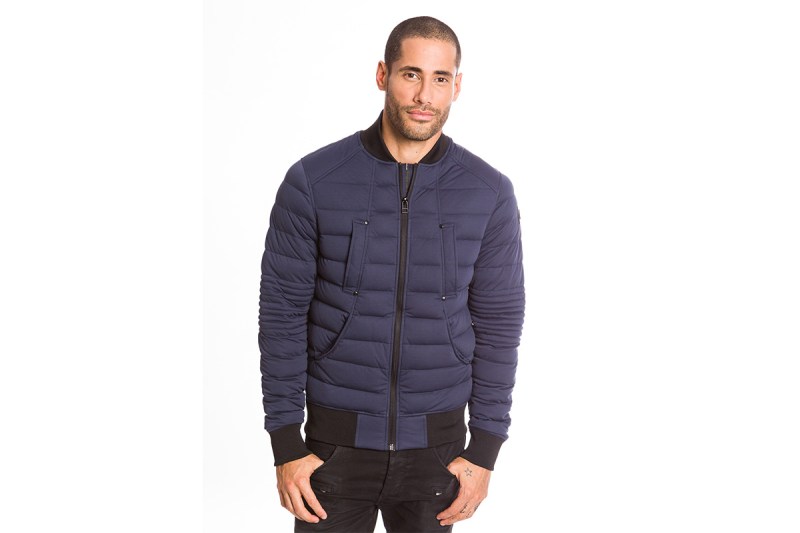 Honestly, it's worth buying this coat for the name alone. Be prepared to be carried around on shoulders and receive free rounds at the bar from all the people in ugly, lumpy coats. While none of that is guaranteed, warmth and stylish luxury are. The Falcon Bomber, available in either black or navy, is made of a nylon, waterproof shell protecting a layer of duck down–one of the warmest materials in nature. The design features quilting, keeping the coat close fitting without all the puffiness of some down jackets.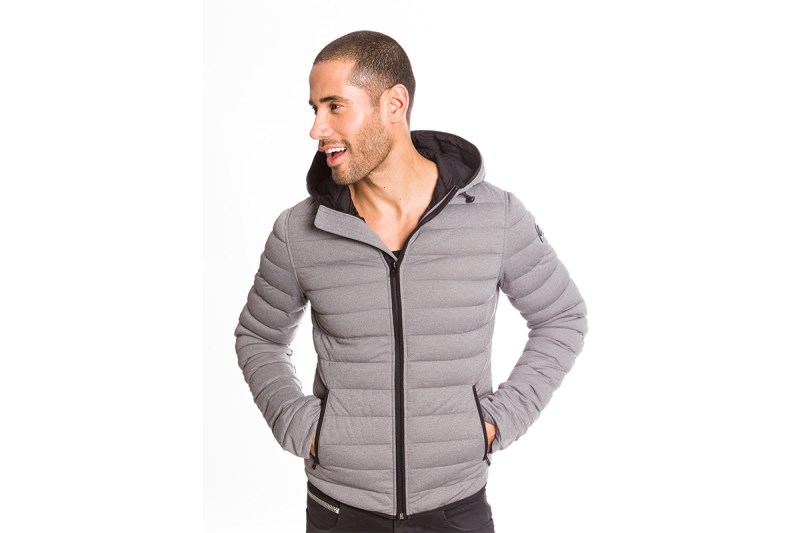 Maybe you live in an area that's particularly cold and you want some head/ear protection but the hipster beanie isn't your style. Search no further, cold man! You need the Moose Knuckles Fairfield Hoodie, which is very similar in design to the Falcon Bomber, but it has a hood. And comes in way more colors: black, gray, navy, red, and camo. It's definitely a bit more casual than the Falcon Bomber, but it's the most sophisticated hoodie you'll ever own. The tips of your ears will thank you.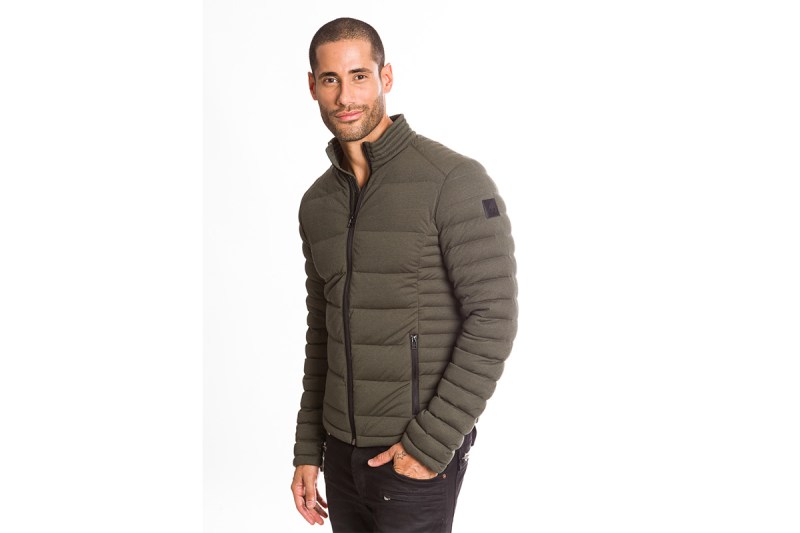 Apparently we've got an unintentional "F" theme going on with these jackets, but it can't be helped– we didn't name them. The Forman Jacket, available in black or navy, is a duck down, quilted, water repellent jacket that will seamlessly make the transition from dinner to camping or whipping down a serpentine road on a vintage Triumph. This coat makes winter worth it.

Each jacket sells for $475, which is a bit of a steal considering they're down jackets. But these jackets are also handmade, taking an average of 90 craftsmen to complete each one. Thank you, Canada!
Editors' Recommendations