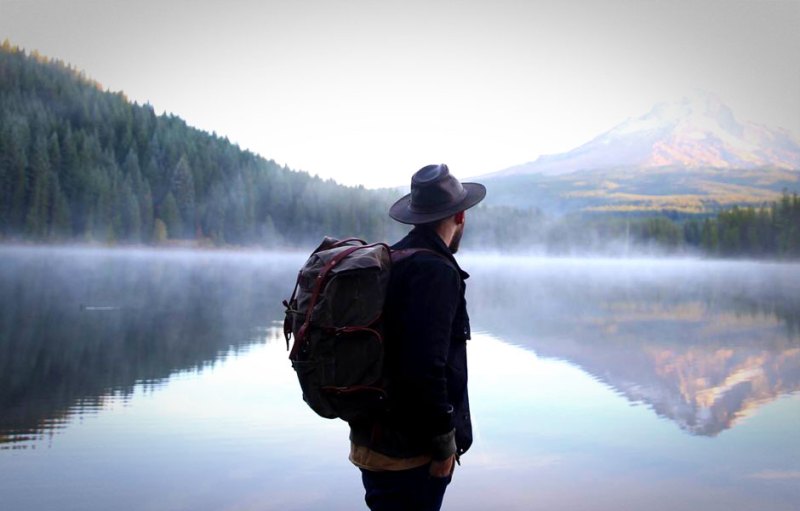 If you're in the market for a great looking and rugged bag, Bradley Mountain has you covered. This fledgling lifestyle label began in its founder's garage and currently offers five sturdy canvas and leather bags ($195 to $449) that are handcrafted in its workshop in Southern California from natural materials. Brand spokesperson and team member Cody Howell recently filled me in on the brand's brief history and its continually ascending success…
What is the background of Bradley Mountain?
The company was started in 2012 by Tyler Axtell when he was in college. He was looking for a specific style of bag and instead of hunting for it he decided that he was just going to make it. From there it spiraled into a business and he made it a full-time thing in 2014. Now it's a team of four of us. We're still making everything by hand and we've kind of ironed out things over the years. We are still doing everything here in our workshop in San Diego building product that is going to hold. We want to make products that will stick with you for a while.
We are a young brand in the age sense as well as in the brand's years. We are all in our early to mid twenties so none of us necessarily know the answers. We're all just trying to figure it out through trial and error. That has been an exciting model to be in. You don't have that person saying, "This is how we've done it for 50 years."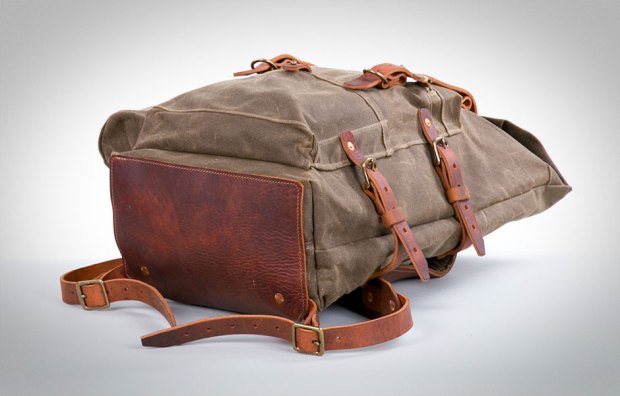 What sets the brand apart from other bag lines?
We tout ourselves as a leather and canvas goods company. We love those materials because of the life they get over time. We're not a leather company and we're not even a backpack company. We're just trying to have a gamut of leather and canvas goods. Our specialty is bags and we are trying to make a bag that is going to last.
How many different styles do you offer?
Right now we have our three backpacks and two duffle bags so it is a five-bag collection and we are in the process of releasing two more in the next two months that will tackle a different need. We want to keep a simple line and don't want to be the company that has a million different options because we believe in our designs well enough.
What are your bestselling models?
Our signature bag is The Wilder, which is a large bag that is designed for multi-day use. It has side straps and multiple pockets and zippers but we still kind of keeping it very streamlined and simple for basic needs. It's not a super technical bag. The on top of that we have our Biographer which is our daypack for your daily essentials whether you are going to school or doing an overnight trip. It's a good bag to just kind of throw your essentials in and hit the road.
Photo courtesy of Dylan Furst
And you also do collaborations and make housewares?
We have a few collaborations in the works. We've done a deck of cards, hats and a flag which are very different from our signature handmade stuff. The cards have done surprisingly well. We knew that they would be fun to release but we didn't realize the success of them.
Who is the Bradley Mountain customer?
I think our graphic is more on the younger, more millennial side but we also have older adults who get it. It's male and female and so it's a pretty interesting niche. We're not going after one type of person. We're going after a lot of different ones.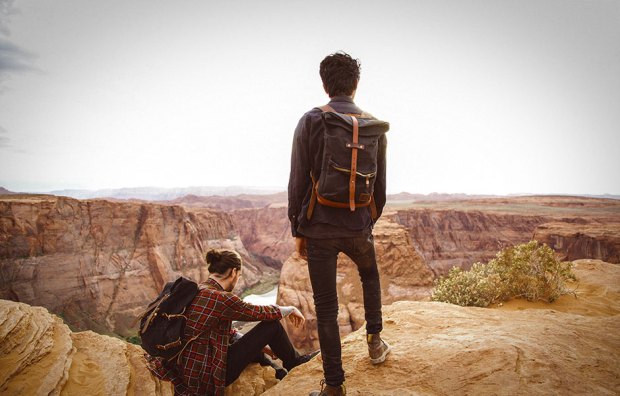 Where is the brand sold?
Our company is primarily e-commerce but we have some wholesale accounts across the United States and some international ones. But we are not surviving on those. We are thriving on a direct to consumer business model which is what we love because we actually have relationships with our consumers.
How do you find new customers?
The company was kind of founded in the Instagram community and in that world. That is where the majority of our reach comes from. We also partner with other brands and companies who are in the same mindset and doing things that we believe in so we can stand behind them. We haven't really had to market hard and our growth has come organically.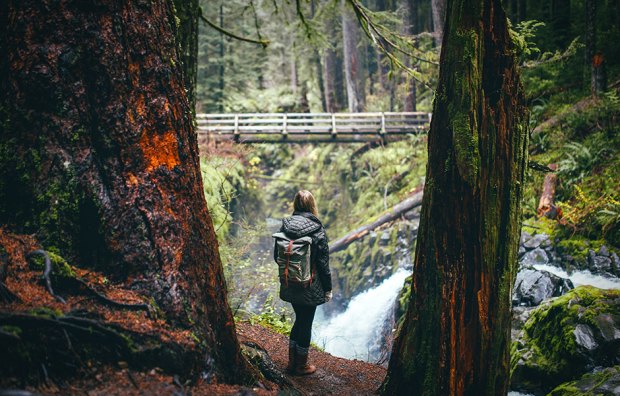 Photo courtesy of Dylan Furst
There is no such place as Bradley Mountain so where does the name come from?
Bradley Mountain is that place to put on your calendar or in front of you to kind of push you forward and instead of just talking about the trip actually pushing you to go do and experience. The whole brand stands for living adventurously so Bradley Mountain is this place to push you into the adventurous lifestyle. It doesn't mean that you have to go climb a mountain; it just means that you get pushed into a new season and we want to be that catalyst.
What has been the secret to your success?
Our brand wouldn't succeed without the San Diego community. We are part of a really rad group of creative and individuals that really are the heartbeat to San Diego, which is an up-and-coming city of makers and doers and creatives. We're in a warehouse that houses about 20 other small businesses that are all creative in one way or another. The backing that we have from our community has been a huge part of our success.
Editors' Recommendations