Craftsmanship often implies spending an arm and a leg, but the new KOMONO Crafted Collection is producing your favorite affordable watch for fall.
Known as The Walther, the sleek and stylish watch options join the brand's previously released Crafted sunglasses — but if your focus is on finding a stylish casual timepiece, you've met your match. Available in either leather or mesh, the leather offerings start at $179.95 — a step up from the brand's more standard pieces like the KOMONO Winston Herringbone, which retails for just under $100.
If you prefer something with a bit more durability, the super-sharp mesh Walther is worth a look, too. Available in silver, rose gold or all-black, you get subtle style and personality in each version. The all-black version would add a bit of refined cool to a stylish bomber jacket this fall, whereas the rose gold iteration could team with a classic blue Oxford — all for just $20 more than the leather Walther.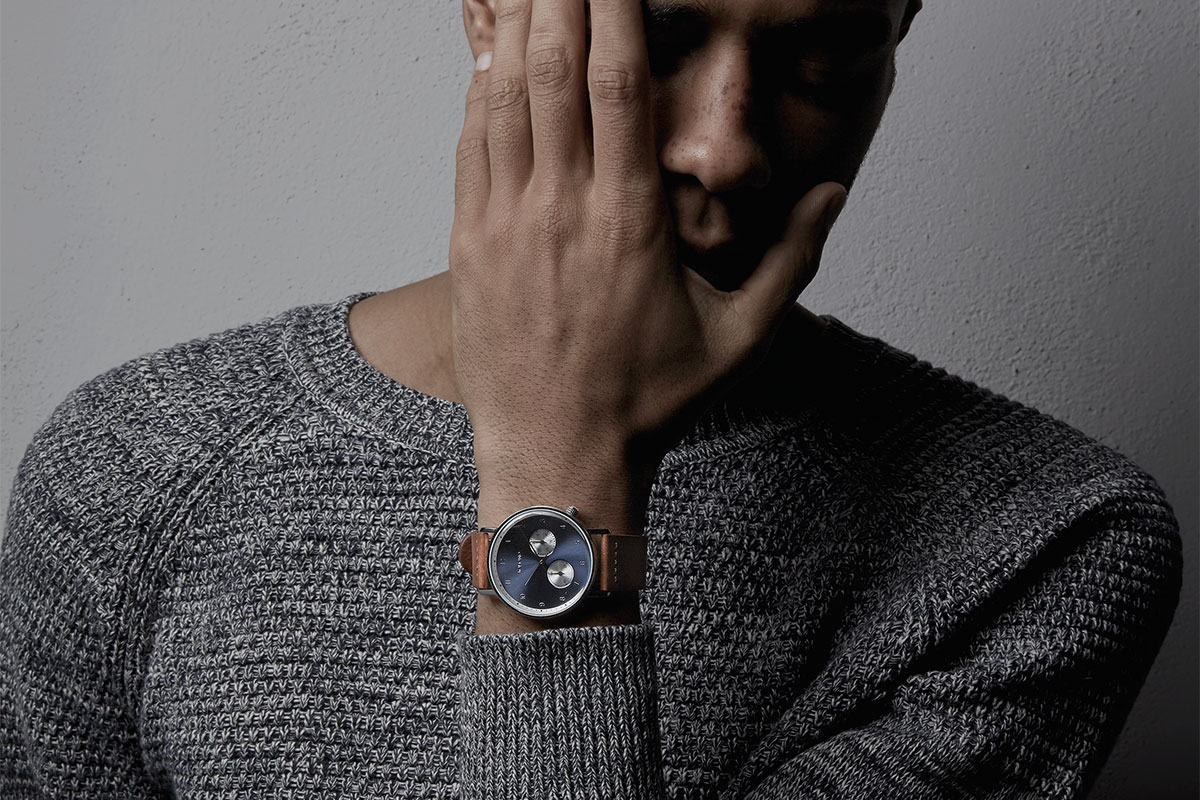 With that being said, the leather iterations of the Walther are worth shopping in particular. From a rich cognac leather, blue dial combination to a suit-worthy burgundy leather watch complemented by a rose gold case, each piece is thoughtfully designed and premium in nature. Other leather options include a striking camel-colored strap, offset by a sharp white face, blue hands and double chronograph functionality — also in blue.
If you prefer a straightforward, no-nonsense classic, the Walther Tobacco is about as timeless as it gets — the rose gold case and brown leather strap are a handsome one-two punch.
The chronograph functionality is a subtle design nuance that strays away from being too technical — that's a positive considering watches can often be overloaded with extra features nowadays.
With a just-right 40mm case diameter, these watches are slick enough to wear to a business casual office and clean enough to wear with a stylish fall cardigan and blue denim as part of your weekend coffee date attire. Oh, and at a very agreeable price point for either the mesh or leather Walther, you're going to have plenty left over to splurge for a second coffee on that date.
Editors' Recommendations