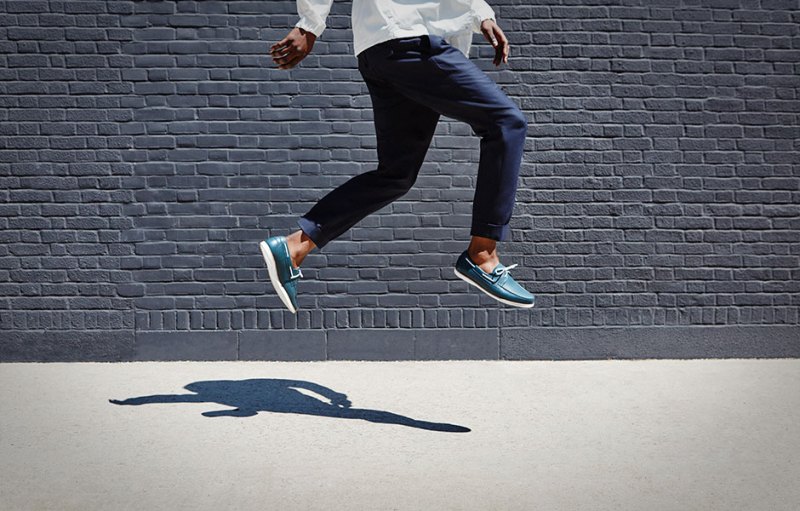 You might think you've got all your spring and summer footwear covered — from classic sneakers to crisp leather loafers and beyond. Make room in your closet for one more essential pick — Jack Erwin just released the Cooper, and we think they just might be your new favorite boat shoes.
These aren't your grandfather's boat shoes, that much is true. For one, they're designed with the city in mind as well as the water, built on an elongated loafer last that results in a slimmer, sleeker silhouette. That means they'll look sharp underneath rolled dark denim or navy chinos, and they won't look out of place beneath stylish summer shorts — for $125, that's a heck of a deal.
Related: Our Guide to the Best Light Wash Denim for Spring
They're also more technically savvy than other boat shoes you might have in your closet — the Jack Erwin Cooper is made with a slip-resistant outsole and a memory foam insole that should prove plenty comfortable for traversing the city and heading to the beach in equal measure.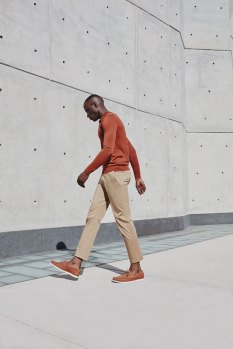 With that aim in mind, the brand appears to have set out to meet its goal of crafting "products people actually want," that are "beautiful designed and thoughtfully constructed," from the contrasting white soles to the single rawhide lace used on each shoe. Yes, these are going to look mighty fine whether heading to the office or skipping out early on a beautiful day.
Plus, how many other boat shoes are made with premium leather? The Cooper has that distinction going for it as well. It would appear at first glance that Jack Erwin has achieved the aim it set out to meet — minimal design that's stripped down from preppier boat shoes.
Not that there's anything wrong with those models, but these were made for wearing with a slim chambray suit for a sharp summer wedding, or your favorite tee and a pair of colorful shorts. The tonal stitching (designed to blend in with the color of the shoe) refines things even further, as do the three neutral, easily wearable color options— those would be Navy Calfskin, Caramel Nubuck and Slate Nubuck. Buy one, buy all three, but buy 'em while you can.
Boat shoes like these might last you a long time, but they won't stick around for sale too long.
Editors' Recommendations