So, spring's here on your calendar and in the air. Sure, you might be set with some sturdy dark denim or a great pair of spring dress shoes, but what about those times that call for something more casual? Patio drinks, a relaxed Friday at the office, some laidback travel — those sorts of times. Light wash denim is a welcome style swerve after months of throwing on heavy winter layers, and it lines up perfectly with the warmer climes and breezy vibe of spring. The right pair of light wash jeans changes things up visually from inky blue selvedge, yet you get nearly all the versatility of that same, darker style. Paired with sneakers, loafers or suede wingtips, they just …work. Our five key picks for the best light wash denim to buy now are below, all of which should set you up comfortably for the coming season.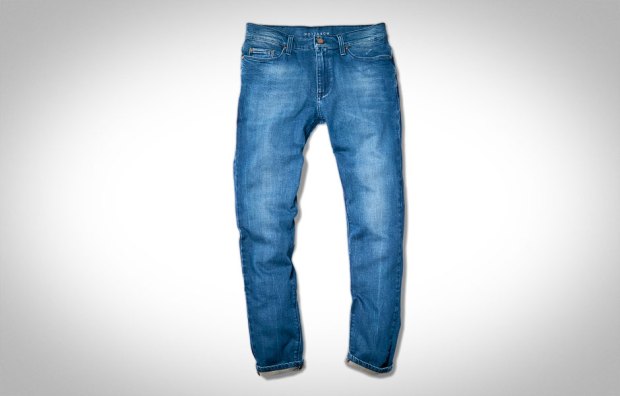 Mott and Bow has shot to prominence over the last year or so for straightforward releases, an easy-to-use online ordering system, and some seriously comfortable jeans. Built with two percent elastane for just the right amount of stretch, the Ludlow is reasonably priced compared to higher-tier designers, and the color is just what you should be looking for this spring.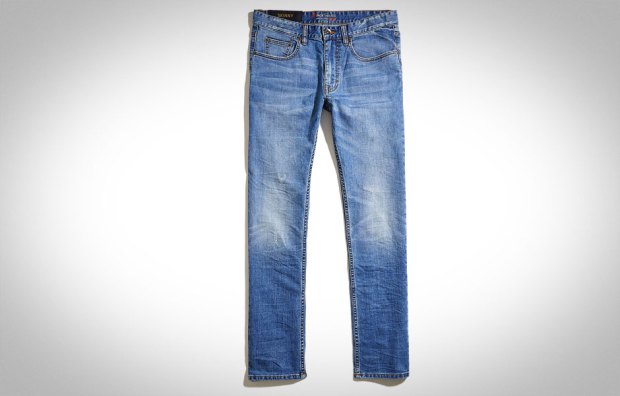 Not to be outdone, JackThreads is hanging near the front of any conversation on menswear in the digital age, namely for how it launched its menswear line last fall. It's packed full of essentials, like these retro-minded, super light jeans that should hopefully pack in a ton of quality for the price. Heck, you could buy two if you felt so inclined.
Bonobos has turned its attention away from chinos to denim (OK, they still make those chinos). But they've approached summer-weight denim with an eye for detail and quality — hence the higher price point. Plus, the brand knows how to engineer solid fits while adding in a good amount of stretch (10 percent elastane in this pair). That makes 'em worth the investment.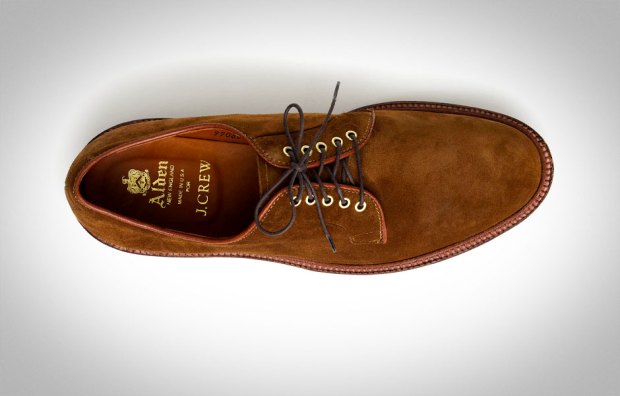 Although the retailer has had its share of struggles over the years, there are certain items that it pays to grab from the brand — like its reliably well-fitting, well-made denim. The 484 fit is the slimmest cut the brand offers, but the J. Crew 770 Jean is made for those who need more leg room (don't skip leg days, fellas). Grab them on sale if you can, and you're getting a nice bargain.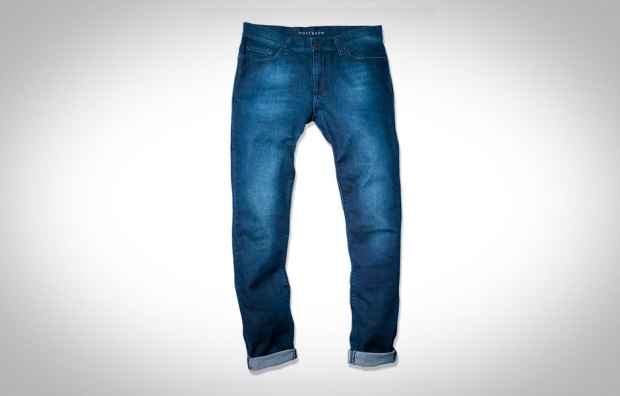 If you're hesitant to veer into full-on light wash territory, Mott and Bow again offers a go-between option that still packs a punch in terms of a nice fit and quality for the price. The Slim fit is tailored but not rock star-skinny, and the wash strikes that happy medium between inky selvedge and a completely faded pair. On the fence about light wash denim? These are the style to pick up.
Editors' Recommendations