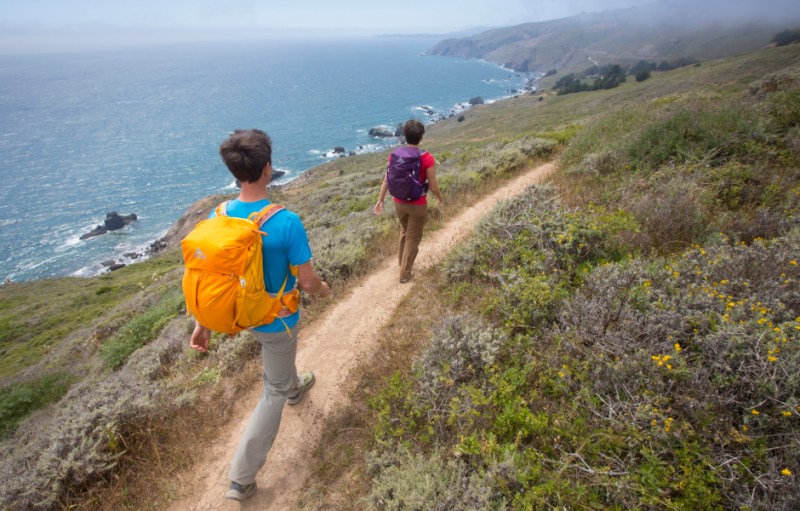 Ask any backpacker, mountain biker, or climber what is in their list of essential gear and a good pack is always at the top of the heap. However, finding that perfect pack for peak bagging or a long day of enduro riding is much easier said than done. You've got to find the right suspension for your load, size a pack to your gear (and your body), and then there's the maze of confusion that is pack materials. You could easily get lost in your local REI's pack section for days and come out knowing less than when you went in. We recently spent a long weekend in Utah's Wasatch Range with the team from Gregory Packs, and after beating on more than a few climbing and hiking packs, we can easily say that we found your next pack for any sport.
Founded in 1977, Gregory Packs was Wayne Gregory's early foray into pack design. After trying to push the limits of the standard external frame backpacks of the day, Gregory stumbled on a new fit system that is an industry standard to this day. Rather than building a one-size fits none most pack, Gregory Packs started offering packs with different waistbelt, harness, and torso sizing. Their commitment to custom sizing, and more importantly, customer service is evident today in their award winning line of hiking and alpine climbing packs.
If you're looking for a "do everything" kind of pack, the new Z40 is as near perfect as they come. Straddling the line of a large daypack and small weekend bag, it easily swallows everything you need for a long summit day in the Rockies, or some extra technical gear for climbing and ridge traverses in New Hampshire. It's got a large U-zip pannel for full body access, so that you don't have to unload everything to get at the first aid kit or rain jacket you stuffed at the bottom.
For longer outings above the treeline, the Denali 75 is an expedition sized pack launched this spring that will accommodate a full complement of climbing gear, or an extra twelve pack of your favorite beer. It is most at home though hauling technical rock and ice gear for minimalist alpine mountaineering missions. Burly gear loops, attachment points to drag a sled in deep snow, and modular frame and suspension allow the Denali to be your one pack for any extended stay on the snow.
Editors' Recommendations