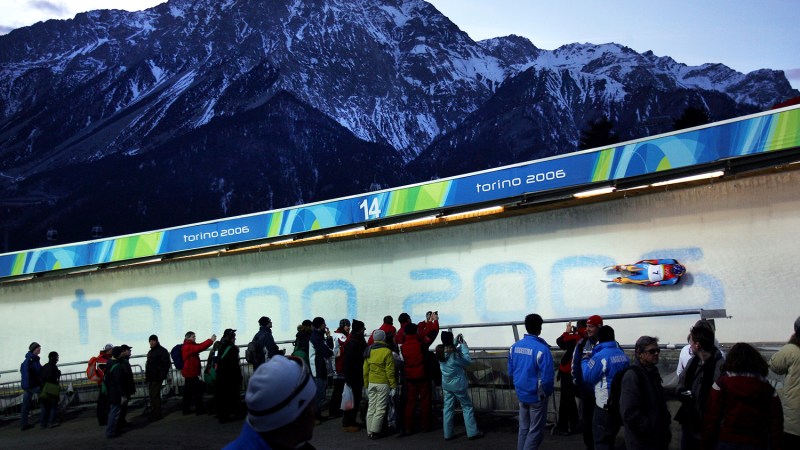 Luge is one of those Olympic sports that only gets love when the games come around every four years.
It's surprising for such an intense sport where athletes routinely approach speeds of 90 MPH and the average drop is 30 stories (300 feet). Our Olympic Luge program also happens to be the most successful of any Winter Olympic National Governing Body, earning almost 600 medals in elite and junior competitions since 1994.
For the upcoming Olympics in Pyeongchang, South Korea, Team USA is getting a bit of recognition with the announcement that Duluth Trading Co. has signed on as the official "Off-Sled Outfitter" of USA Luge.
The company will supply athletes with an array of gear including the Hardgear Puffin Vest for men and the Brisktaker Vest for women. The men's edition is built with channel-quilted polyfill insulation, while the women's has a down-alternative fill. Both are set up for ample warmth after a long day on the track.
They'll also have respective water repellent pants, so trudging through snow won't be an issue either. The men's Black Hills Pant is engineered with a nylon/spandex mix for maximum comfort, while the women's Flexpedition is boot cut with a bit more nylon than the men's.
Our male athletes also get wind-resistant boxer briefs that are meant to stand up to a tough day of training with a polyester/spandex mix that wick away sweat and stays close to the body to avoid bunching. It's a nod to the tough training and conditioning of a sport that's been around for decades. And if you're familiar with other Duluth undergarments, think of these as the winter inverse of their Armachillo cooling underwear.
The modern-day luge competition consists of four events: men's singles, women's singles, doubles and the team relay. Doubles teams are open to both genders, but as of now, the American team only has men's doubles teams.
The entire squad has two Olympic-grade, full-length tracks to practice on within the country (both in former Winter Olympic Games host cities): Park City, Utah, and Lake Placid, New York.
With training tracks, great gear, and slick off-sled clothes from Duluth, Team USA has the training and the looks to go for the gold once again this on February 9-25 in South Korea.
Image courtesy of Helen H. Richardson/Getty Images.