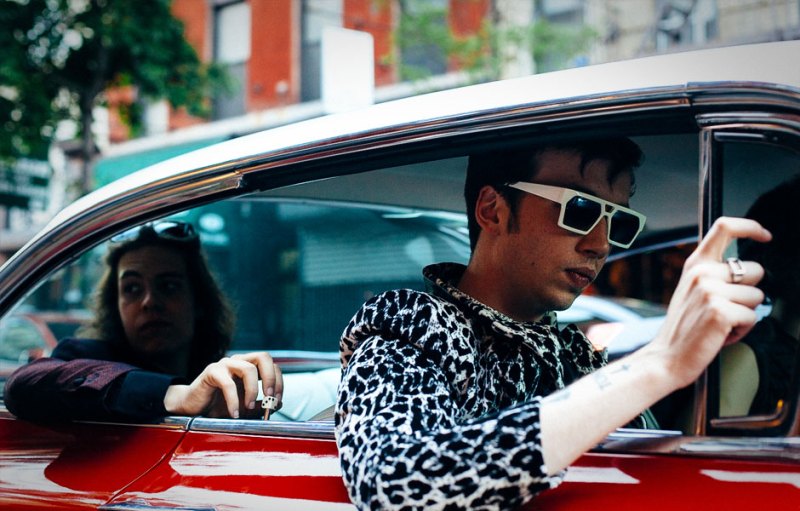 Although he has had his own label and store for nearly nine years, menswear designer Robert James and his eponymous Made in the USA clothing brand By Robert James is still somewhat under the fashion radar. But that's soon set to change. With a plan to expand his distribution from his own two New York City stores – one is on the Lower East Side and the other is in Williamsburg, Brooklyn – and their accompanying online shop, this Ohio native wants to go from so-called niche and noteworthy to well-known by revving up his wholesale business to other retailers starting next year.
And he clearly has the fashion strength, talent and ammo to make that happen: His super-sharp, high-quality selection of apparel is paradoxically classic and slightly cutting-edge and includes everything from graphic T-shirts ($48) to cool custom suiting (starting at $1700).
The designer-retailer, who will present next month at New York Men's Fashion Week for the second time, recently filled me in on his plans for the future while showing me his yet again fantastic current assortment that exemplifies the company motto of being "simple, honest, handsome."
His is indeed a brand to shop and rock before the rest of the world gets wind of it.
 Tell me about your new collection.
I call this collection "Clean and Mean." It's got a lot of really simple clean details and a lot of the fabrics are wrinkle-free or Ventile and we did an amazing 50-50 blend on a very sweet rain dress jacket. And we added a lot of Nehru collars this time and a lot of square bottoms on shirts so you can wear it in a more comfortable way and don't have to tuck it in.
A new item for us is a polo that is technical so it's a wicking fabric. It has an underbelly of athletic but I finished it with a snap and it gives it a really tough look that is very manly.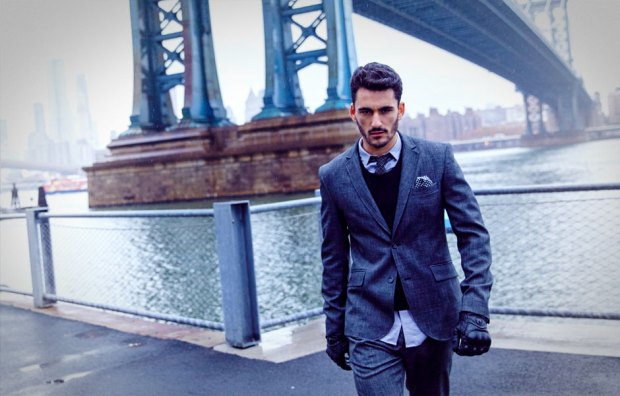 Then we have a lot of things with a really light texture like 100 percent Pima cotton square-bottomed micro-collared shirts that have a look and texture of linen but without the pain in the ass that linen gives you.
We also have a lot of great rayon blends that make amazing stretch pants. I call them the Holy Grail. You'll want to wear them instead of jeans in all four seasons because they are so much softer and cooler. They have this really nice light and airy stretch that makes for a very nice modern pant.
What are your must-have picks from the current assortment?
I would get one piece of sportswear that is funky and casual dress. And the modern suits to the modern two-button Nehru jackets. You can wear them with jeans and they are just simple, fun pieces to the wardrobe that I think every guy should have. Jeans are great but we offer that slack option that feels like a jean but isn't. Beyond that, I would say that if you don't have a short-sleeved woven shirt in your wardrobe, get it done. A few years ago it had to be rolled up but now, no. Get a Nehru. Get a band collar. Get something that steps out just a little bit and have some fun with it. It doesn't have to be so serious.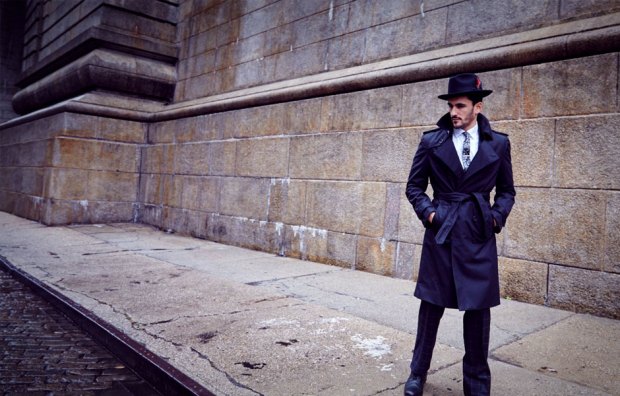 How big is the collection?
For a small menswear company I give you a lot. It's a lifestyle brand. I give you dress pieces and modern dress pieces to shirting and a little bit of a denim feel to rocko-moto friendly ones. And the there's the fully custom suiting. There are a lot of people who can't fit right off the rack so to be able to offer that keeps my abilities sharp. I love doing that portion and working with people one on one.
Have you offered custom pieces from the beginning?
Absolutely. We had to. We didn't have anything when we opened. We had six shirts, two jackets and three pairs of pants. My tailor and I would make a pattern, make a jacket and literally put it in the window. When the person came in I would measure them up, make the pattern, cut it up, leave it on the sewing machine and she would make it the next day. But as we've grown we have been able to add more categories like knits and be able to master making modern clothing and offer amazing fit, simplicity and that ability to take it on the road.
The collection, especially the suiting, has a very classic look but with a subtle edge. How do you balance those two things?
I'm a huge fan of Paul Smith. We don't do the same thing but I took to a comment he made: "We give the classics a twist." I try to give them a cleanup. It's the number one thing on my tag: "Simple, Honest, Handsome." I'm not trying to trick it or overtrick it. I want to get the right fit, the right fabric and the right history. I still innovate though.
Who is the guy who wears By Robert James?
First of all, they are really loyal. I've got an amazing list and they go from Hollywood celebrities to guys who save their pennies to guys that are on the road. I know when certain bands are in town or when the Piano Man is going to play I know his bass man is going to need a new shirt. It's an interesting breed from creatives to A&Rs. Those are the people that understand quality and what we are doing.
And everything is made locally?
At the moment we are made in a couple factories in midtown. We've really partnered with these factories. They need us and we need them so it's really nice. It's not vertical but it feels that way.
You are looking to expand your wholesaling to other retailers next year. What's that plan?
We're going to amplify our signal and let people know about us. That's what getting the brand outside [my own] stores is going to do for us. I want to stand next to Rag & Bone and have them eat their heart out. I want to compete. Why not? That's what I do.
What else should potential customers know about By Robert James?
I think that customers should know that supporting brands like ours and keeping creativity in New York City is super important. And this is what you do when you support local because otherwise it's all commodity product and that's all you are going to have. By investing in brands like mine and taking that time to have a little fun and go to a place that's a little more exciting, a little different and a little off the beat is what makes us human at the end of the day.
Editors' Recommendations