While a lot of fashion brands are struggling to get involved and give back to their communities, mission-driven label KROST was born with it in their DNA. After graduating from the business program at NYU, founder Samuel Krost started his career in fashion at Helmut Lang before launching his eponymous brand in December 2018.
Cool factor? Check. Everyone from Dwyane Wade, Chris Paul, Jarvis Landry, Noah Schapp, to Dylan Jordan has been seen in their clothes.
Community first? Also check. The streetwear brand started with a simple yet significant message that quickly gained traction: "Support Your Friends." Each of KROST's collections have launched in partnership with leading non-profit organizations addressing relevant causes including gun reform, climate change, and societal injustices. Krost is optimistic that the SYF slogan will encourage community engagement and positive change.
KROST 'Support Your Friends'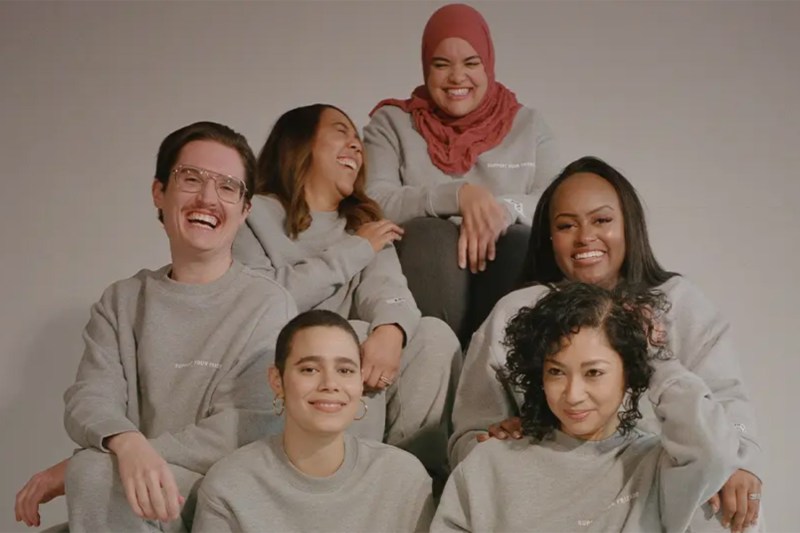 KROST's debut launch was the first official partnership of March for Our Lives, the nonprofit founded by a group of Parkland, Florida students who survived the tragic school shooting. Proceeds from the sale of tees and hoodies were used to stand up to the ongoing threat of gun violence for a safer future. For their "Sophomore Year" collection of earth-toned blazers and cargos, KROST partnered with Eden Reforestation Projects to raise awareness of the environmental impacts of climate change. ERF seeks to tackle deforestation by employing local villagers to plant trees in eight different regions around the world. Together, the two organizations have planted over 10,000 trees in damaged forests to date.
2020 introduced its own set of challenges in local communities and across the globe. KROST has been vigorously addressing both. In January, when wildfires destroyed more than 46 million acres of Australian bushland, KROST was quick to respond. Depicting a forest aflame, their "Climate Change" tee sought to increase awareness of the heartbreaking aftermath in Australia caused by the ongoing issue. 100% of sales were donated to the Australian Red Cross in support of those displaced by the fires.
KROST Community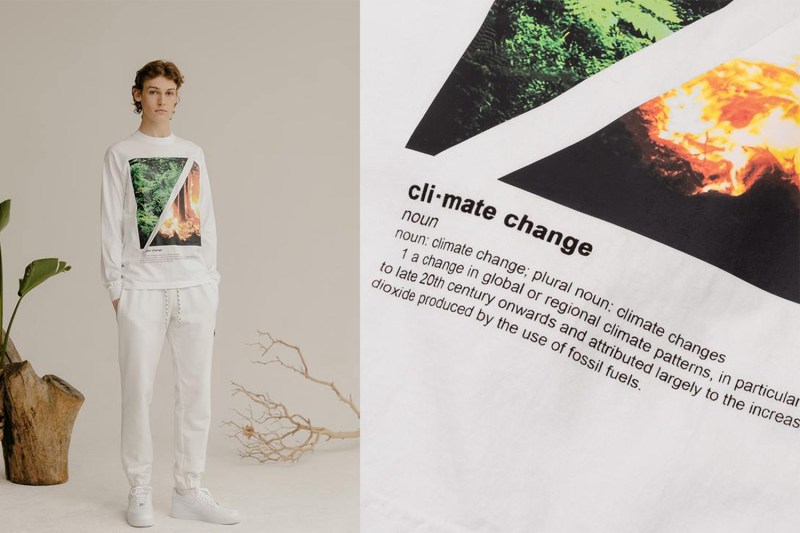 When the coronavirus hit New York around March, Samuel could feel the devastation in his community firsthand. He safely rallied his local manufacturers to turn an optimistic page at a time when most brands within the fashion industry were struggling to pivot. Krost notes that these moments were some of the most challenging and most rewarding, a nod to the city and its resilient nature.
"We were in Harlem, boots on the ground, collecting coats and serving meals to families in need," Krost tells The Manual. "Being able to experience the impact that the team is making in the community makes all of the difference."
In addition to being physically involved, the collection directly benefited the New York City Food Bank by donating thousands of meals to local families affected by the pandemic, and their partnership with One Warm Coat provided necessary protection of the elements to individuals in need.
It was not long after the start of COVID-19 that the Black Lives Matter movement quickly gained momentum across the U.S. KROST released a response stating: "As a brand that emphasizes support and inclusivity, we believe it is our responsibility to stand with Nupol Kiazolu and BLM in the constant fight against inequality, discrimination, and injustice." The brand produced a series of capsule collection tees in support of an unprejudiced future, where 100% of proceeds from each item was donated to Color of Change, Campaign Zero or NAACP LDF, respectively.
Currently, Samuel is focusing on global positive change. In October, famed retailer Barneys New York relaunched with its first KROST collaboration, again with proceeds benefiting The Food Bank for New York City in an effort to end food poverty in the five boroughs. While based in both brands' home bases, the collection can be found at retailers around the world, including KROSTNEWYORK.COM, BarneysJapan, Basic.Space, and Selfridges London. In December, KROST partnered with Brazil-based sustainable footwear brand Cariuma. The limited edition sneaker features plant-based memory foam insoles, recycled plastics and ethically sourced suede, and for every pair that is sold two trees are planted in the Brazilian rainforest.
How You Can Support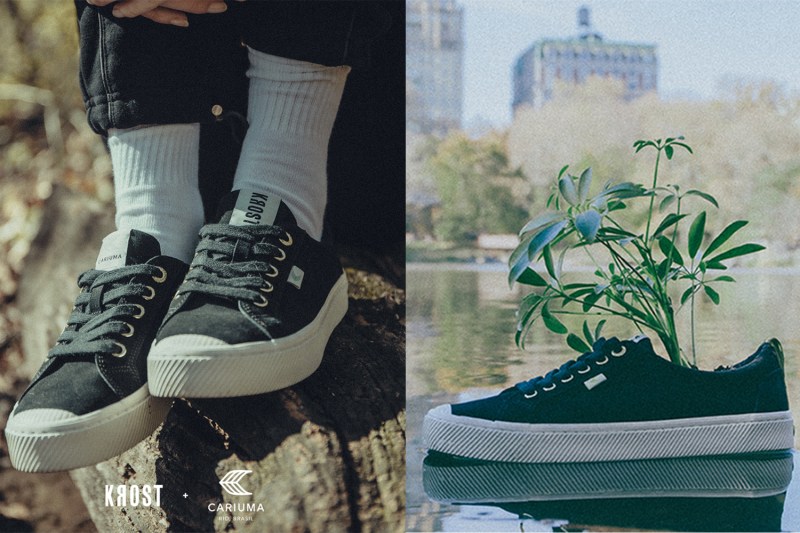 Whether close to home in New York or taking on the global community, KROST's commitment to authentic longstanding partnerships, leveraging of their owned platforms, in tandem with financial and volunteer contributions, sets a precedent for brands giving back.
This feature is part of our Brands Giving Back Series, where we'll bring you all the latest news on brands that are giving back to the community, and how you can support by shopping online.
Editors' Recommendations