Celebrity dressing today can be rather depressing. Oh look! It's Nick Jonas wearing skinny jeans with a hole on the left leg. Here is Ryan Reynolds in a new plain white tee! So it is quite exciting to dive into the British menswear icon Turnbull & Asser's new archive book and witness the dressing of true titans of stardom like Sir Laurence Olivier, Tony Bennett, Sean Connery and Lord Snowdon. While Prince Charles may not be your personal style icon he has been donning a Barber jacket and Hunter wellingtons since before you were born. He is also a huge T&A fan and has been having shirts made there since the early 70s.
While T&A (as the brand is informally known, an abbreviation we find perfectly naughty) has been around for 130 years, their heyday was in the 60s when they surged in popularity by dressing famous actors and most notably James Bond. They have since tailored duds for 12 Bond films. You know T&A well: think Harrison Ford in Indiana Jones, John Steed in The Avengers, Robert Redford in The Great Gatsby, and Michael Douglas in Wall Street. They have also dressed five Presidents and became known as 'A peacock amongst pigeons' for their flamboyant use of color (when every other tailor was working in grey, black and brown).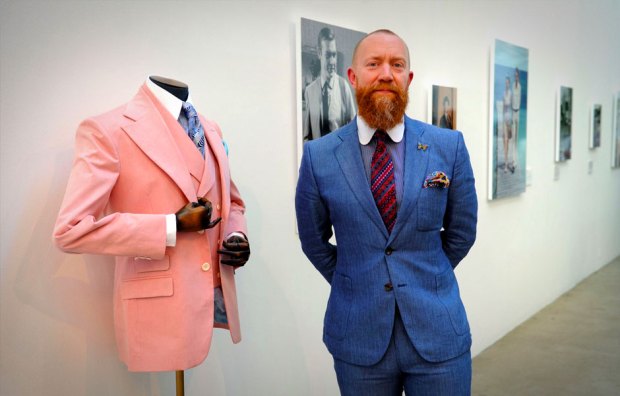 In collaboration with notable menswear writer James Sherwood, this archive book commemorates the brand's history by highlighting the exceptional men and women that Turnbull & Asser has dressed including Winston Churchill, Sammy Davis Jr. and Warren Beatty. The book is also infused with pages of insider stories of everyone from Frank Sinatra to Richard Burton.
Related: Gieves & Hawkes, 1 Savile Row
In 2013 Turnbull & Asser appointed Dean Gomilsek-Cole as the first head of design in the firm's history. While he kept their peacock past well in view, he injected his own sense of storytelling while introducing slim fit shirts as well as dividing collections into three categories: Formalist (work), Informalist (weekend) and Nocturnalist (evening dress). Dean has also reintroduced their pet pocket squares, a very popular item in the early 30s. Simply choose your square here and their team will contact you for a photo of Rover to be emblazoned on a silk square.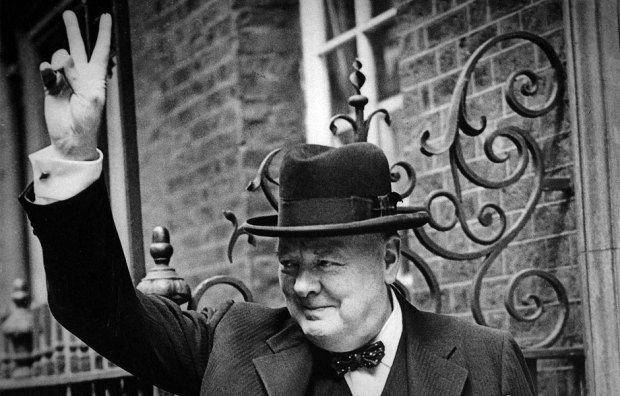 The holidays are right around the corner!
Off the cuff
Here are some quick reference points about T&A we learned from the book. Feel free to bandy these about at cocktail parties to impress friends and family:
They first became famous for their Quorn Shirt- 'with a tailpiece attached to the back of the shirt, which passes between the legs and is fastened in front.' Perfect to keep your shirting tucked in and unruffled while fox hunting.
Three button cuffs on their shirts and a subtle spread collar with deep points are their hallmarks. All of their shirts are cut, sewn, and finished by hand at the firm's Gloucester factory.
T&A is also famed for their hand finished silk bow ties. Their tie factory in Sidcup, Kent produces an average of 6,000 bow ties a year.
18th-century Suffolk based silk weavers Vanners and Stephen Walters have supplied T&A since the early days. 25,000 ties are made a year.
When Turnbull & Asser hired Dean Gomilsek-Cole as head designer he brought the Technicolor of the swinging 60s back to the brand – most notably in their silk pocket squares, which have since been a best seller.
Speaking of pocket squares, they were originally intended to present to a woman who 'may need to brush away a tear or dab her nose'.
When speaking of pocket squares, please don't ever use the aphorism, 'one for show and one for blow'.
While the brand is most well known for their shirts and ties, they introduced tailored suits in 1971.
To order your very own copy of Turnbull & Asser Made in England 130 Years, click here.