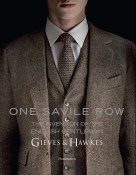 English tailoring often conjures up images of stiff upper-lipped gents and dusty old tailoring shops. Well that may very well have been the case in the recent past but all that has changed with the new guard of tailors on the iconic Savile Row in London. With Patrick Grant, Richard James and Oswald Boateng on the scene, tailoring isn't just for the musty set any longer.
But the grand daddy of all of Savile Row, and the one with the toniest of addresses, Number 1, is Gieves and Hawkes. They have seen the currents change and have done their part and now there is a decadent book out recording their rather remarkable history that is a must for any man interested in suiting up.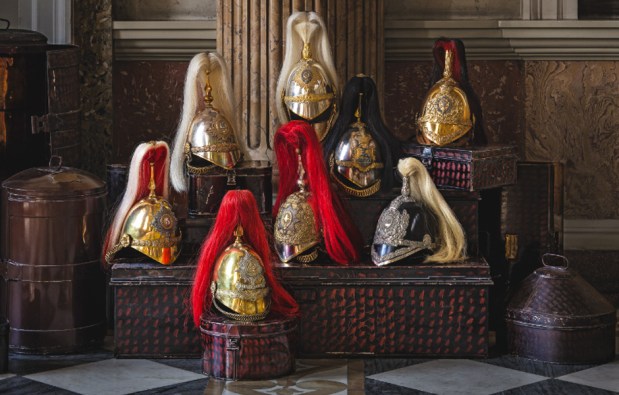 Originally Gieves was the supplier of bespoke uniforms to the British military, and their clients included a few famous names such as Admiral Lord Nelson and The Duke of Wellington as well as ten generations of British royalty from King George III to Princes William and Harry today.
It wasn't until the 1930s that Gieves began tailoring for civilian life. Fun Fact: in 1914 Mr. Gieves asked the First Lord of the Admiralty to stop enlisting his staff so he could properly service the countries' armed forces. The First Lord agreed. His name was Winston Churchill, also a customer.
This book is on the large side and we wouldn't want it any other way. The grand scale of the imagery from historic uniforms to todays tailored pieces shot in equally iconic setting such as The Travellers Club in London and The Wentworth Woodhouse in South Yorkshire (only the largest privately owned home in Europe!) as well as in the Gieves flagship.
Not only are the images by Bruno Ehrs amazing, but the text is written by the top brass in their respective fields. Marcus Binney, the founder of SAVE British Heritage (and awarded an OBE in 2006) covers the architectural history of 1 Savile Row while Harold Koda, the curator of the Costume Institute at the Metropolitan Museum of Art in New York provides the Forward. Esteemed fashion writer Colin McDowell provides us with the history of the English Gentleman.
Recently the company dove into a massive overhaul of the building in which they have been since 1912 and the results are astounding. They emphasize their heritage with framed photos and documents from their archives while weaving in contemporary artwork to mirror their very obvious presence in modern menswear.
With the holidays just ahead, this tome is the perfect gift for a well-dressed gent in your life.
All photos courtesy of Bruno Ehrs