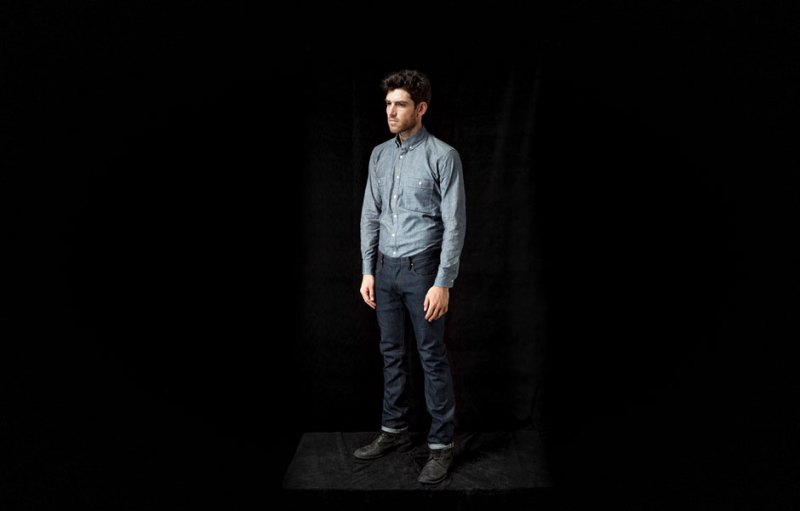 A former designer at Levi's, Loren Cronk opened his Williamsburg, Brooklyn based store Loren in 2010. A retail space cum design studio, it offers denim repair and alteration services and sells his handmade Loren jeans line and BLKSMTH, a less expensive collection that is created from selvage denim from the legendary Cone Mills (one of the few U.S. fabric mills left in existence) and sewn at factories in Los Angeles.
Now in its second season, the traditional, clean workwear-inspired collection, which offers three five-pocket jeans silhouettes that start at $179 along with a few barn/work jackets, shirts and bags, is already a cult favorite at five boutiques in Japan and is currently looking to expand to stores in the USA. "The Japanese tend to really like the product and we have been trying to get ourselves a little bit more out there in the market," Cronk explains. "It's not super well-known. I am independently financed and don't have a lot of big money behind the brand."

While his designs appear to be simple, Cronk is a stickler for the little details that set his product apart in the sea of other denim labels, including using a fabric that is dyed with natural indigo that results in a very rich and warm blue tone. "I think it's a combination of things that make us special," he says. "One is the aesthetic and the fabric and combining all the different small details: the stitch per inch, the color of the thread and the hardware — the details that you think about inside and out. It's things that most people don't notice but it's a subtle thing that you really appreciate."
"Denim to me is such a core item that it's small things like the pocket shape," he continues. "I don't put making denim into the category of regular fashion design because you are not making new silhouettes. You are really just working with core items. It's a hands-on thing where sometimes we finalize the design as we are making it. I love that way of designing. I have basic idea and then hash it out as I am doing it. Actually working it through and working out where you are going to place the pocket as you are making it is really nice and it's really practical. It's even just picking the thread color as you are making the jean. I think the size of your thread and stitch per inch is a huge thing."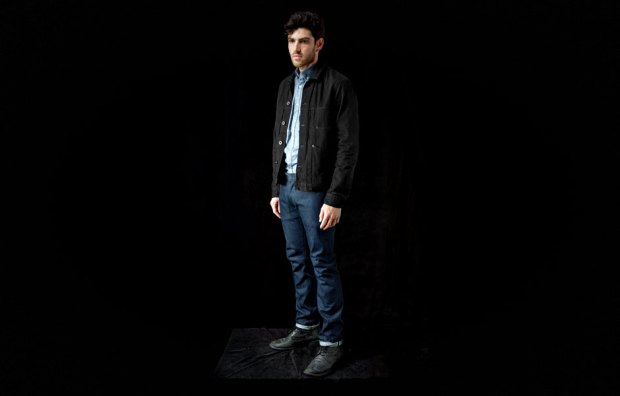 And although the brand is still young, it is based on a well-established heritage. "BLKSMTH was named after my third great grandfather who was an actual blacksmith," he says. "I wanted to come up with something that seemed like it was around 100 years ago. My family keeps a pretty in-depth genealogy so in the logo we have is a portrait of my third great grandfather William Cronk and I had my friend do an illustration of him with a pair of jeans on an anvil, which is a nod to what we do since it is hand-crafted."
For now, aside from shopping in Japan, the only way to score a merchandise from this up-and-coming line is to visit the store or contact Cronk via his website.
Editors' Recommendations