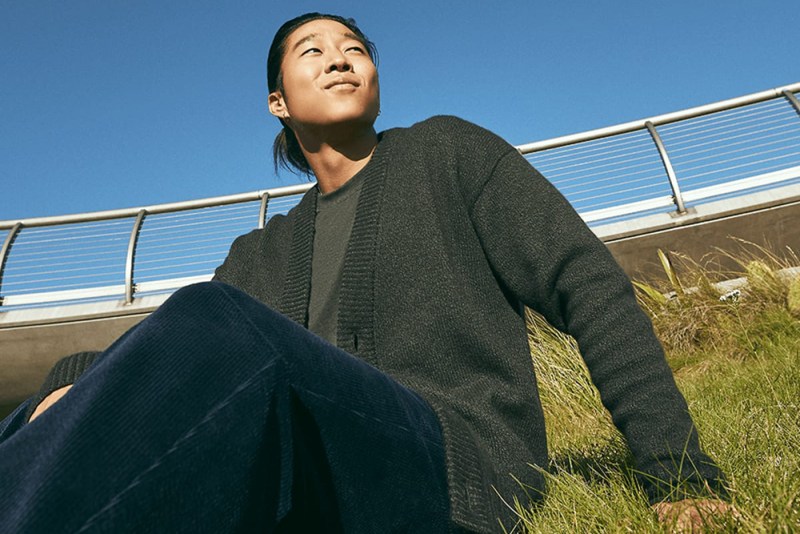 One fashion essential item men seem to be hesitant toward is the cardigan. But they shouldn't be. From layering over a tee to updating a basic suit or pairing with a turtleneck, it's a transitional dressing dream because of its multifunctional use; the cardigan can be worn in so many different ways. The best men's cardigan investments remain neutral and enhance whatever else it is you are wearing, while others become the statement centerpiece of any fit.
Shall we start with the basics of what a cardigan actually is? It's a shrug-like men's cardigan sweater, usually with a loose-fitting V-neck that opens at the front. If you are picturing a big, bulky, chunky fisherman's knit that your grandpa wears from a discount retailer, you aren't necessarily wrong. But it can be so much more. Cardigans come in all shapes, sizes, colors, and weights. Chunky knits are a bit more difficult to pull off but are super cool when you do it right. Thinner-style cardigans (there's nothing like cashmere) should be a building block in your closet to mix and match with your entire wardrobe.
File these 10 cardigans ahead under items to consider this season. These sweaters (from some of the best men's clothing brands) will level up your style game, making you one dignified dresser. And don't worry, with each selection, we provide insight on how to wear it, so you no longer have to be afraid. The takeaway: Layering is your friend.
Goodthreads Soft Cotton Shawl Cardigan
One of Amazon's fashion brands, Goodthreads makes some relatively affordable menswear that's not short on style. This shawl cardigan is made with 100% cotton, which is perfect to throw on during your video conference calls.
How To Wear: With a collared shirt, preferably with patterns.
Gioberti Knitted Full Zip Cardigan Sweater
Swapping out buttons for zippers makes for an easier closure with this knitted cardigan. Plus, the flannel lining makes for a surprisingly cool finish.
How To Wear: With the most comfortable undershirt you have, and zip your cardigan all the way up for an ultra-cozy nine-to-five fit.
Amazon Essentials Cardigan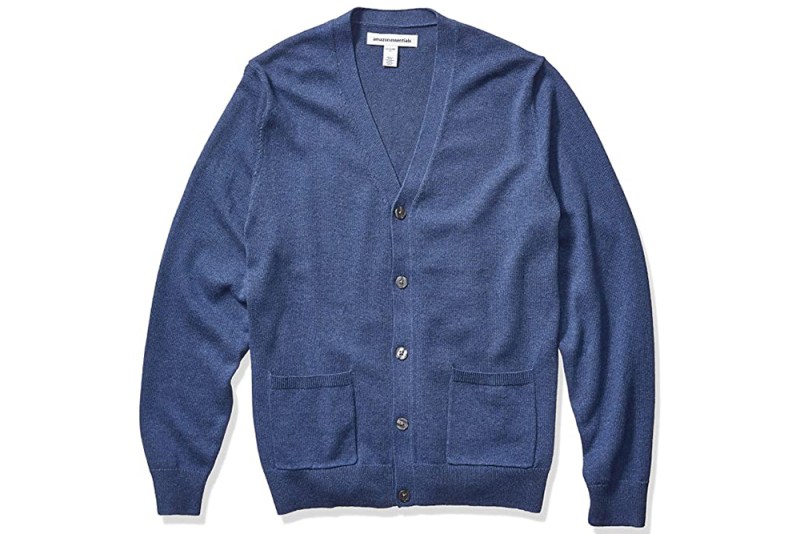 Think of this as a modern take on the classic Mr. Rogers' cardi. Made with 100% cotton and available in myriad colorways, you'll never have trouble finding an ensemble to go with this versatile sweater.
How To Wear: Keep it basic with a crew-neck tee and your favorite selvedge jeans.
Liverpool Knit Cardigan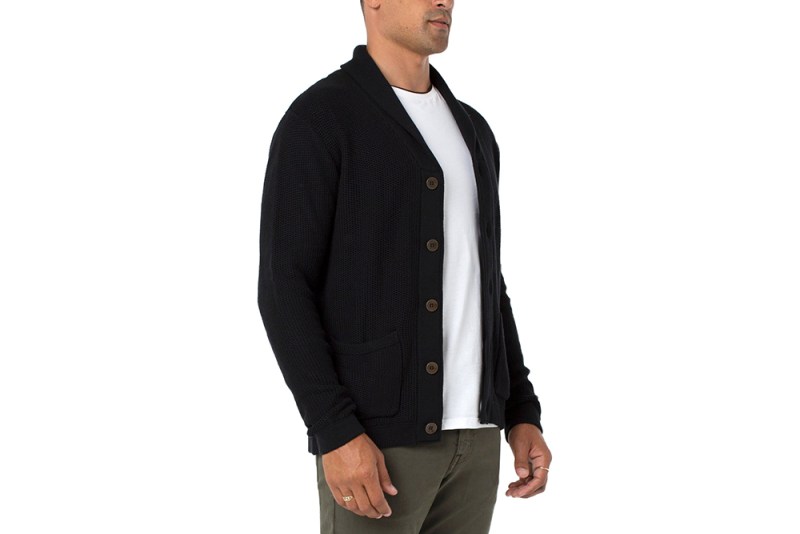 Liverpool, the Los Angeles-based denim brand, makes some incredibly comfortable lounge pants, but their men's cardigan selections deserve a shout-out as well. This one features a shawl collar for a more formal silhouette.
How To Wear: Whether you throw on a shirt or your favorite tee, this cardigan will help elevate your look to business casual appropriate.
Club Monaco Cashmere Cardigan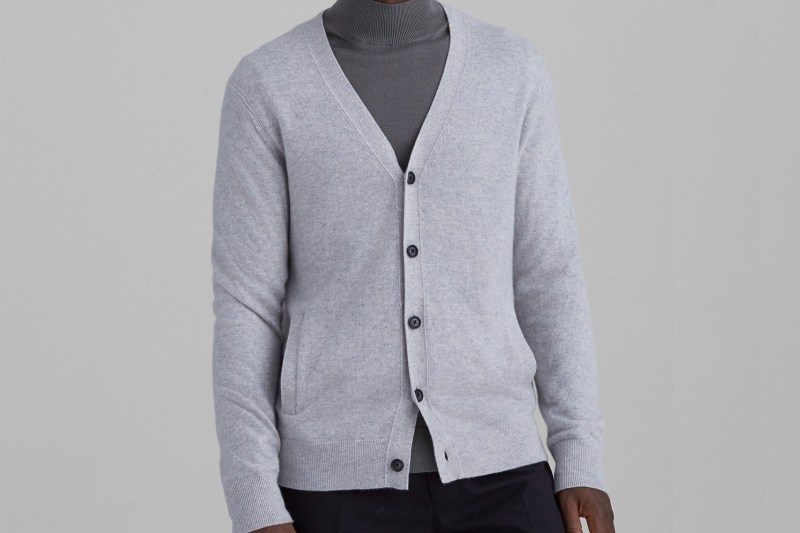 Believe me when I tell you a cashmere cardigan will change your life. This one from Club Monaco isn't too thin or too thick, and it is so heavenly soft. Once you wear it once, you won't ever want to take it off.
How To Wear: Over a turtleneck, plain tee, jeans, and crisp white sneakers. And if you're feeling extra, you can also pair this with a scarf.
Schott NYC Wool Blend Zip Cardigan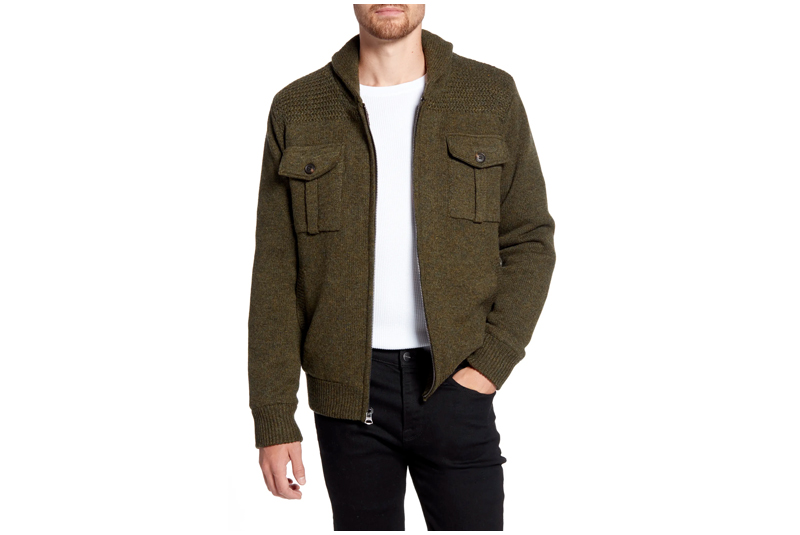 Not all cardigans have buttons. This modern take on the classic cardi is utilitarian and can double as your topper or jacket. The zip closure is fresh and cool.
How To Wear: With a plain white tee (or any tee for that matter) and black jeans.
Snow Peak Flexible Insulated Cardigan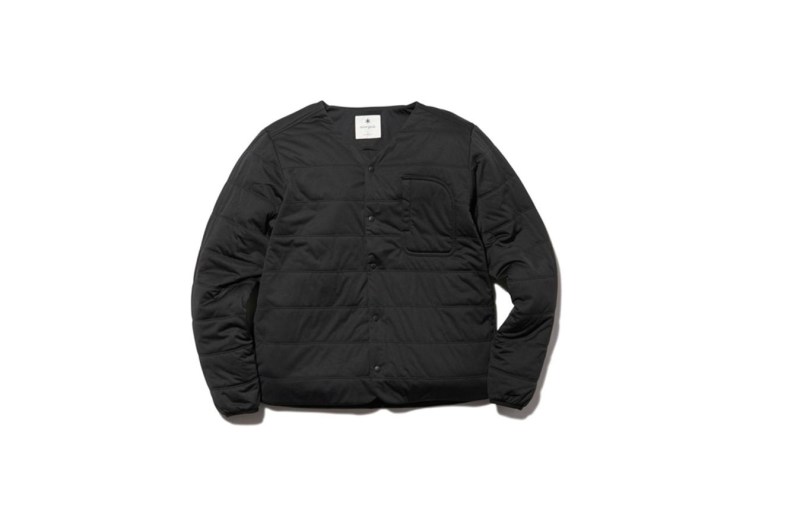 Some will call this a jacket, but technically it is still considered a cardigan because of the fit and silhouette. It's dubbed as the most functional item on this list because of its insulation and water-resistant features. Plus, it's super lightweight, making it perfect for wrinkle-free packing. This piece is truly worthy of your investment.
How To Wear: Wear this with anything and everything, just not by itself (a hat won't hurt, either). Even if you think it won't match, it probably does.
ONS Clothing Cole Cardigan
This Cole Cardigan will surely keep you pulled together for your early Zoom meeting. This is specifically designed for a homey feel all while still keeping you looking professional.
How To Wear: Wear over a white polo shirt paired with a pair of gray slacks to emphasize business attire.
Editors' Recommendations