In our streetwear-obsessed fashion landscape, the bow tie is perhaps unfairly associated with the stiff and boring, or worse, as borderline obsolete. It is, after all, deemed an absolute must when it comes to a black-tie dress code — and in this instance, we recommend you don't break the rules when it comes to attending a formal event requiring this attire. But, when done to a T, this evening wear dress code is designed to be incredibly flattering to anyone who embraces it, so donning a bow tie certainly has its place in the world of formalwear fashion.
But unless you're attending super chic galas on the regular, chances are you'll get to have a lot more creative freedom (read: fun) when it comes to choosing a bow tie, so why wouldn't you make the most of this iconic neckwear accessory? And if you're looking for inspiration on how to mix it up a bit, just take some cues from a bunch of your favorite style stars, like Donald Glover and Pharrell Williams, who know how to sport a bow tie both on the street and the red carpet.
So, go ahead, add some versatility to your wardrobe with this carefully considered selection of bow ties. You'll soon be reminded again why this menswear essential has fairly stood the test of time.
Best Formal Bow Ties
Todd Snyder x Drake's Satin Red Square End Bow Tie
In a perfectly matched collaboration, magic happens in the form of this bow tie when a New York design sensibility meets soft British tailoring.
Alexander McQueen Pre-Tied Skull Silk-Jacquard Bow Tie
Donning this fashion-forward neckpiece with McQueen's signature skulls and stars shows that you respect the strict dress code — but it also says that you don't take yourself too seriously.
Best Semi-Formal Bow Ties
Paul Smith Men's Navy Speckled Bow Tie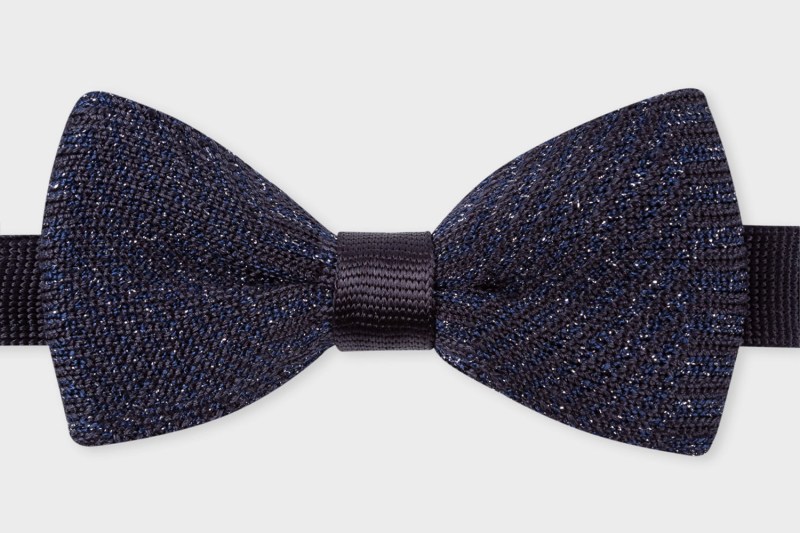 With the summer wedding season in full swing, you can't go wrong with a bow tie in the ever-versatile color of navy. Now add some modernity to a traditional staple à la Paul Smith's metallic speckles, and you have a party.
ASOS Design Satin Bow Tie
Made anew from recycled polyester and fibers from plastic bottles and textile waste, you can look sharp while keeping yourself and the planet cool.
Ties.com Prescott Green Diamond Tip Bow Tie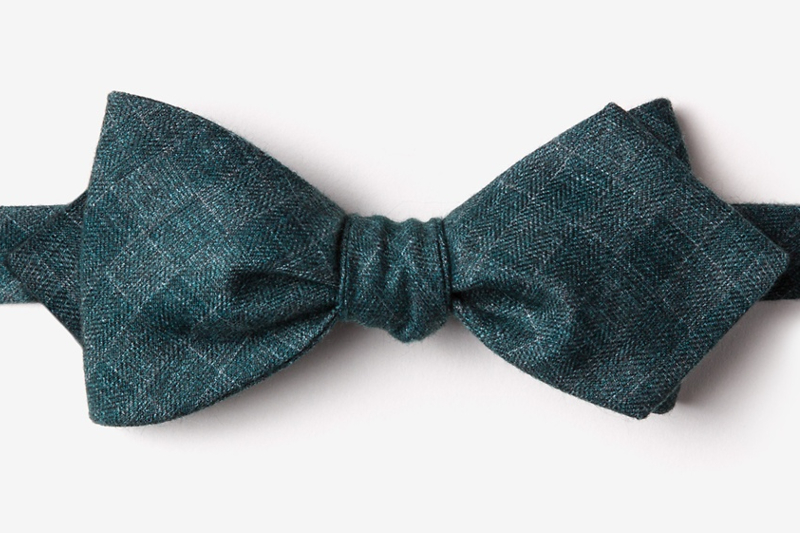 A diamond tip bow tie in a color like green finds the perfect balance for that guy who wants to add some personal flair to a traditional style.
Best Anything-Goes Bow Ties
Paul Stuart Blue Allover Paisley Bow Tie
Made from 100% silk, the New York-based luxury retailer adds a fresh spin on one of the world's most beloved patterns. We're here for the Summer of Love vibes.
Sid Mashburn Cotton Woven Bow Tie Multi Madras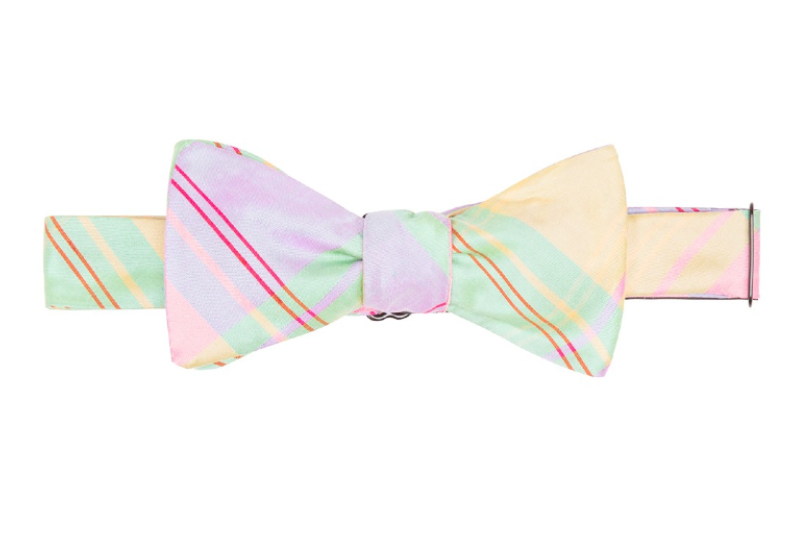 We love that one of the finest suit makers in the country can design a bow tie this fun — slap one of these on, and we bet "fun" is exactly what Sid Mashburn had in mind for its wearers, too.
Editors' Recommendations