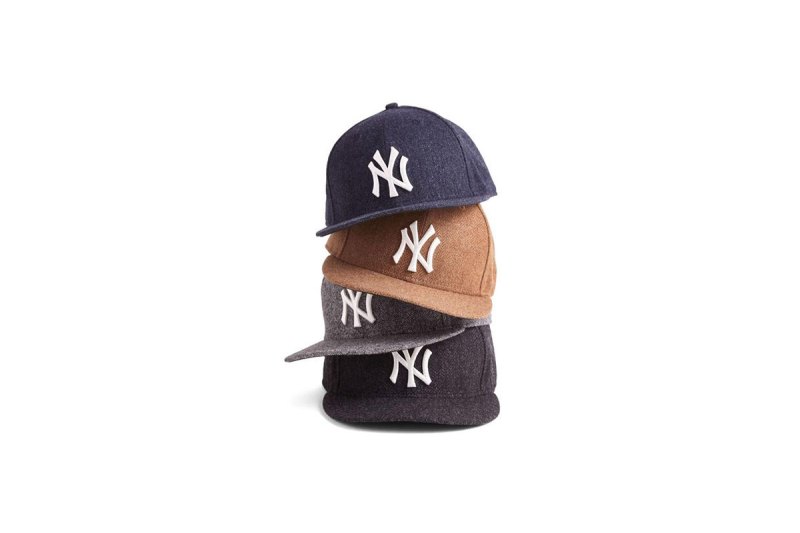 Just when you thought a classic couldn't possibly be improved upon, a collaboration effort like the recent Todd Snyder x New Era launch comes along — and turns that notion on its head.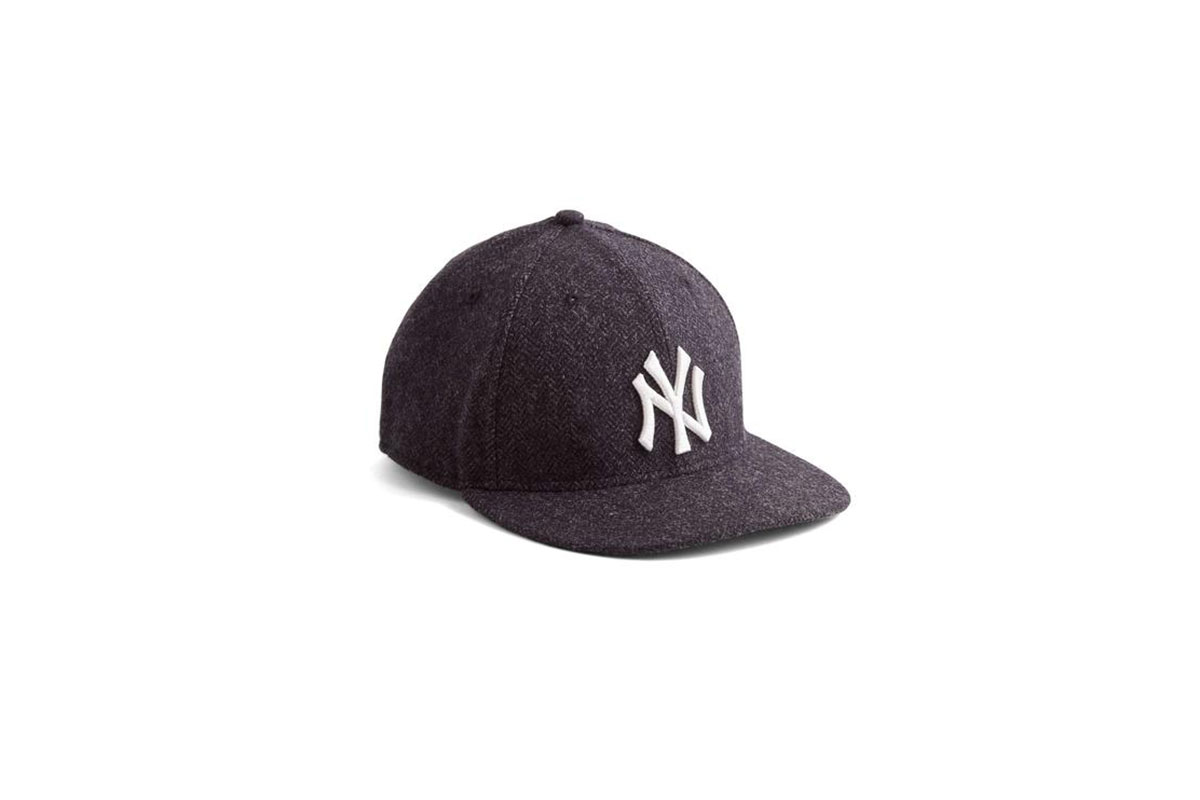 The latest collaboration effort from the lauded American menswear designer takes one of the simplest style upgrades a guy can make — trading in a typical athletic ballcap for something classier — and amps it up even further. Beloved for modern updates to heritage classics, like the Todd Snyder x Champion Pocket Sweatshirt, the designer appears to have followed that same mold with his latest launch (and you should definitely get other complementary gear at the new Todd Snyder NYC flagship store).
The classic Yankees logo ballcap gets quite the update for winter, with four new, sharp colorways made from luxury wool crafted by the famed purveyor's at British mill Abraham Moon and Sons. It's one of the oldest vertical wool mills in the world, with the pedigree and quality to prove it — so it's a natural choice for an upgrade to a classic. Colorways include a crisp brown herringbone, hearty enough to wear with a thick shawl-collar cardigan and a classic chambray shirt for plenty of weekend outings.
The navy tweed hat strikes a particularly refined look for a ballcap — it's the type of hat you could wear to travel this winter, and then off the plane for grabbing a pint at a nearby bar. And if you spend plenty of time in New York and want to show your spirit in a seasonally appropriate and distinctly stylish way, the Todd Snyder x New Era collaboration is a perfect way to check that goal off your list.
It continues the designer's history of taking the slightly unexpected — like a vintage version of a Timex watch from the 70s — and updating it in a way that's ready for nearly anything. It's the type of ballcap that would draw a second look — in a good way.
We wouldn't necessarily recommend wearing a ballcap with a blazer to the office for a big meeting, but heading to happy hour after? Absolutely. What's so great about the collaboration is the price — under $70 for a cap made with some of the best wool in the world is something to get excited about.
And if you're lucky enough to own other menswear wish list pieces from Todd Snyder — say, a beautiful winter overcoat — you should for sure pair the two items up together. With a ballcap this refined, it'll work.
Editors' Recommendations