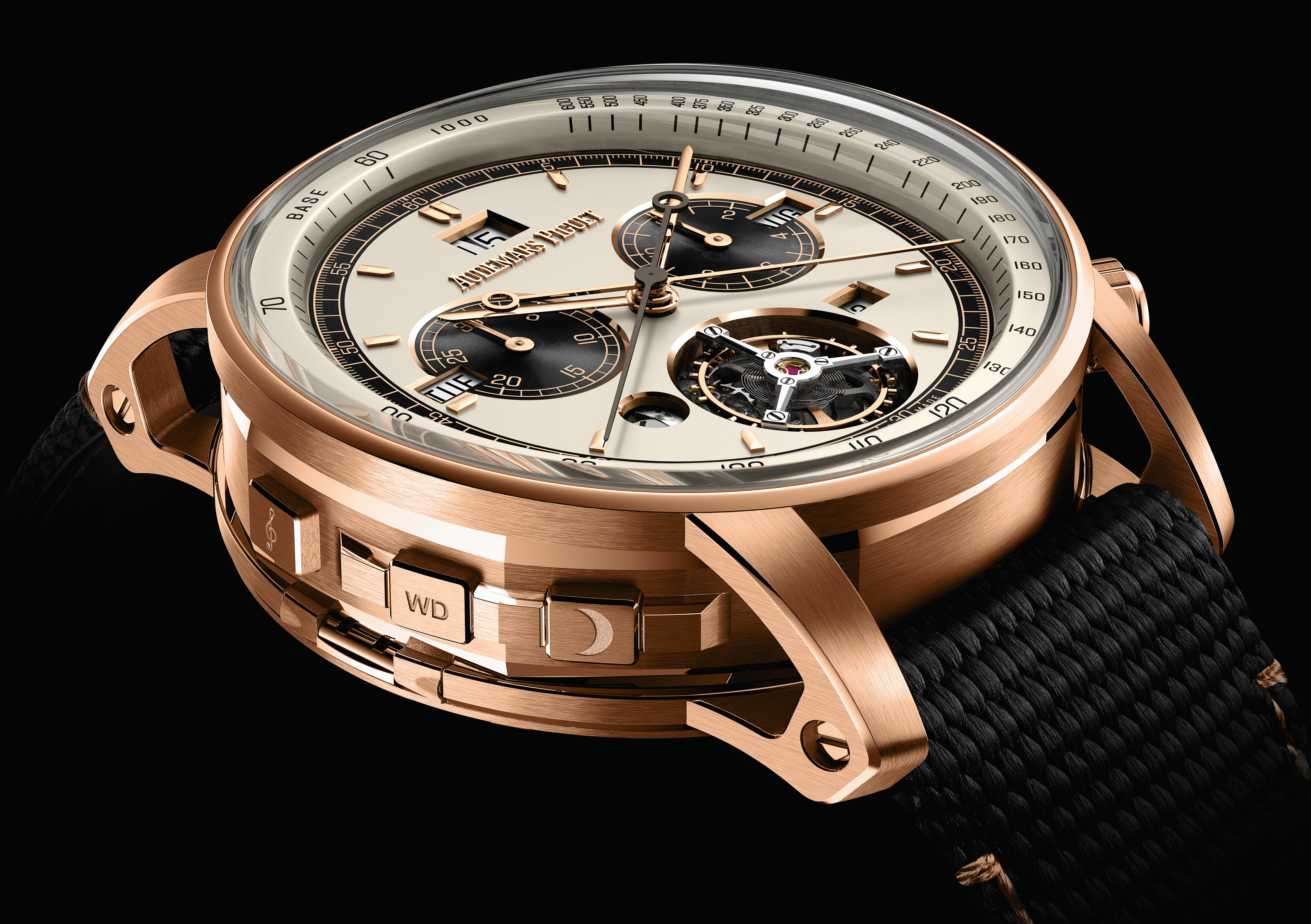 Audemars Piguet's UltraComplication Universelle (or #4) has scooped the top prize at this year's Grand Prix d'Horlogerie de Genève. The Aiguille d'Or or Golden Needle is awarded to the best watch across all categories. Audemars Piguet, one of the "big three" Swiss watchmakers, has managed to snag the prestigious honor with its "very first ultra-complicated self-winding wristwatch." The watch itself is a homage to Audemars Piguet's "legacy of high complications" — but also aims to make functionality and ergonomics central to its design.
The luxury timepiece contains over 1,100 components clad in an 18-carat pink gold case. Pink gold can also be found on the watch's hands, hour markers, and AP folding clasp. The strap is made from black rubber-coated calf leather and matches the watch's counters.
In terms of basic functionality, the watch has a 60-hour power reserve and is waterproofed to 20 meters. But the UltraComplication Universelle isn't about basic functionality. The watch has a Supersonnerie sapphire membrane, which functions as the watch's inner caseback, and a "Super Crown," which can correct the month forwards or backward before automatically returning to a neutral position. The crown is just one of the watch's many physical inputs, highlighting AP's commitment to ergonomics. While this is enough to make the #4 one of the best watches for men on the market, the Aiguille d'Or winner still has much more to offer.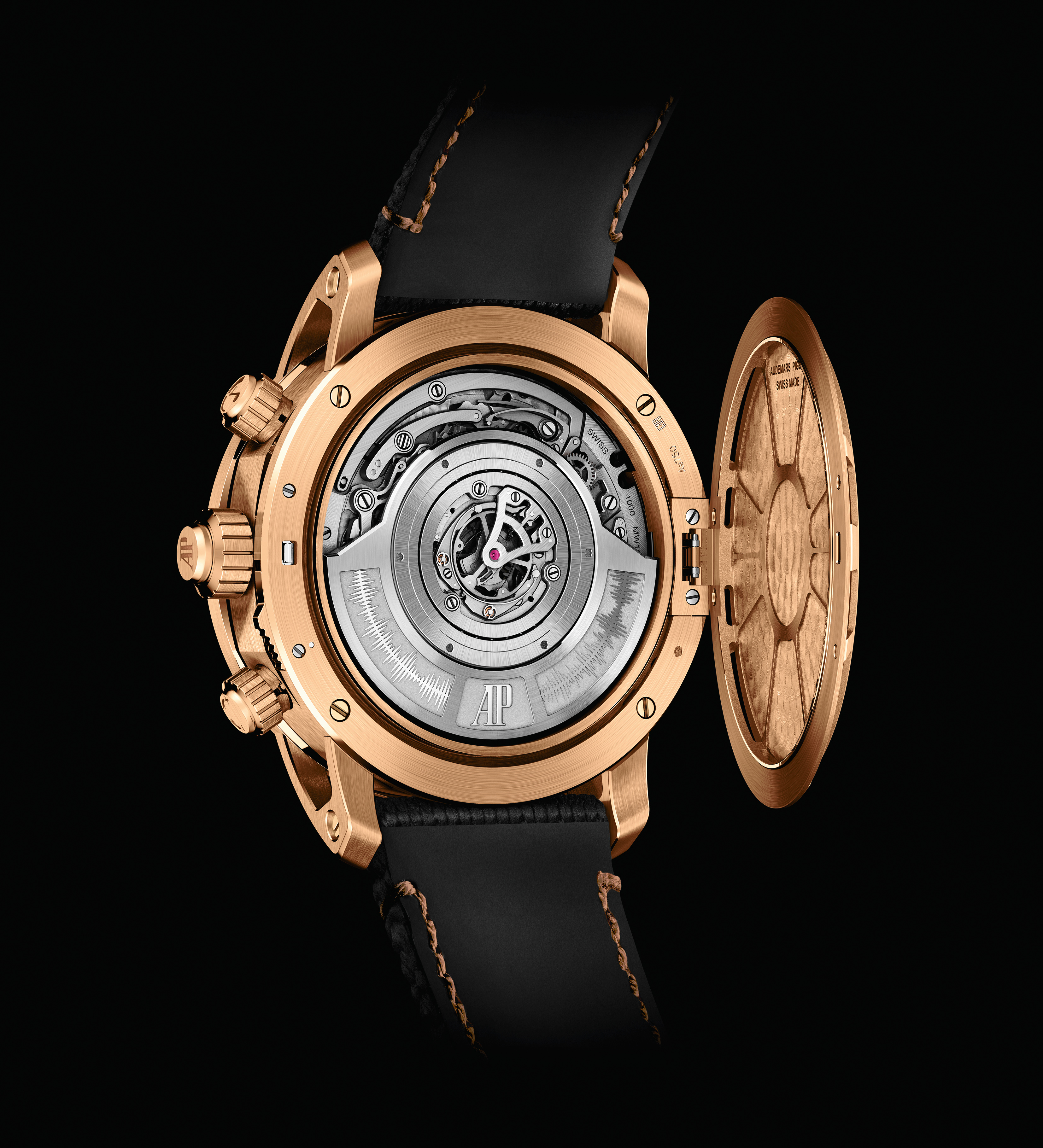 Why did the Audemars Piguet UltraComplication Universelle win? It's complicated
The #4 is far from a simple watch. It boasts a staggering 23 complications alongside 17 technical devices for a total of 40 functions. These functions include a new system designed to track the phases of the moon, along with split seconds, hours, and minutes for those who need to time more than one thing at once. It also has a day and date function, but the timekeeping doesn't stop there. The timepiece will track the month and year, too.
Inside is a 90-jewel caliber 1000 movement with a flying tourbillon — so there's no bridge to obstruct your view of the watch's inner workings. It's a step up from the Caliber 5133 and made its debut in the RD#2 Prototype. The movement allows a complex timepiece to be condensed, leading to what is arguably the most impressive thing about the UltraComplication Universelle — the size of the case it's all contained within. The timepiece's movement is just 8.8 mm thick and fits into a case that is 15.4mm thick and 34.3 mm wide.
While there are exceptions, complications tend to make watches significantly larger. This wasn't too much of a problem in the past couple of decades, as oversized timepieces have been in fashion. But fitting a lot into a tiny case has always been a challenge for watchmakers, and it's admirable that Audemars Piguet took that challenge on.
Editors' Recommendations