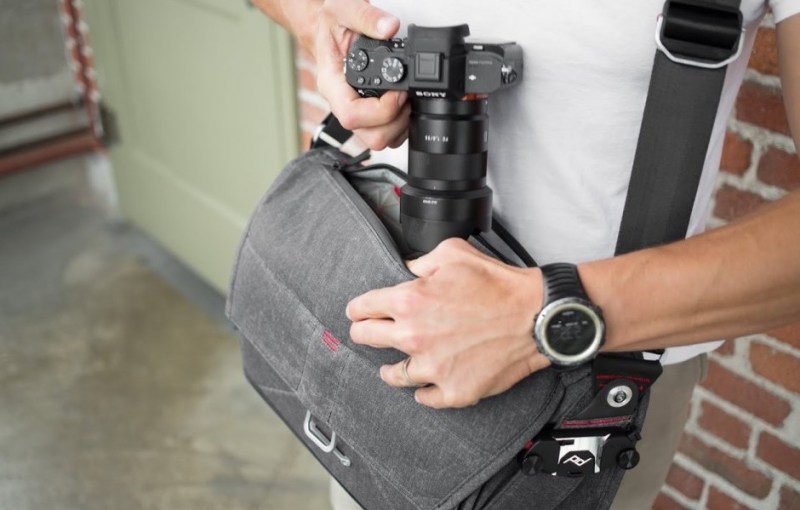 First off, apologies for the cheesy Austin Powers reference in the title. It's hard to resist when you're writing about bags.
OK, now let's talk about the Everyday Messenger Bag. Peak Design, the bag's designer, is less than a week into their 60-day Kickstarter campaign, and has already exceeded its goal of $100,000 by more than $1.1 million. This is almost like the infamous potato salad Kickstarter campaign, only it's something that people might actually want.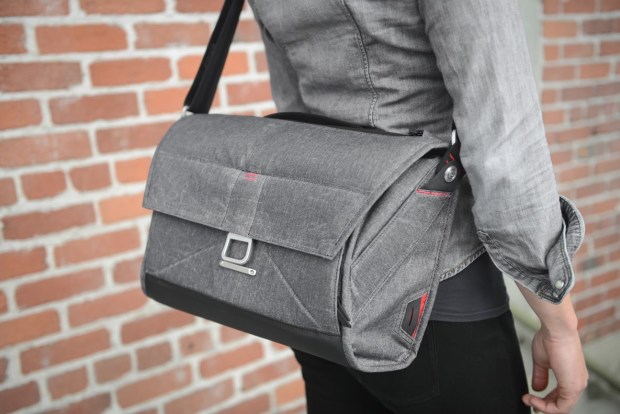 This is Peak Design's fifth Kickstarter campaign, and it shows. Their amusing, informative, and succinct pitch video provides a full picture of the bag's inception, creation, and features.
The Everyday Messenger Bag is a meticulous collaboration between the folks at Peak Design and legendary photographer Trey Ratcliff. Both parties expressed deep dissatisfaction with the state of camera bags, and spent months collaborating and testing before achieving what they believe to be the greatest camera bag ever.
Perhaps the best thing about the Everyday Messenger is, as the name suggests, its capacity to serve as an everyday companion for anyone who needs a reliable adventure bag. Non-photographers, marine biologists, 1930s archaeologists, vampire hunters, jackalope wranglers, and thousands of others will get great use out of the Everyday Messenger.
Related: Pack It In: Adventure Photography
The bag expands, contracts, it's weatherproof, it has customizable compartments, it has multiple pockets, it has a top zipper that allows you quick access into the main compartment, you can wear it as a securable messenger bag or as a traditional shoulder bag — the list of features goes on and on, yet the bag still has a simple, elegant look to it.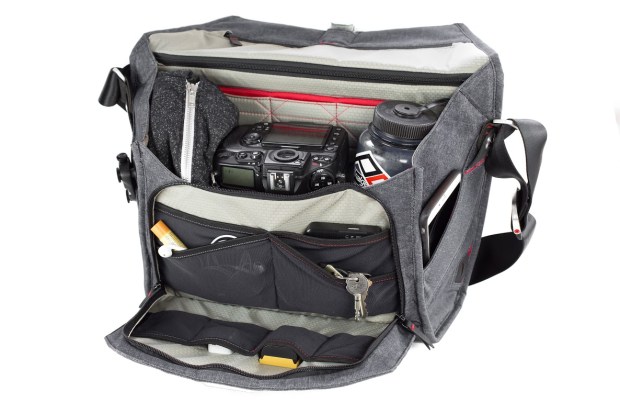 Peak Design doesn't need your money, of course, since their campaign has already achieved an absurd level of success, but you still have the chance to snatch one of these bags for yourself. With a pledge of $195 or more, you can expect an Everyday Messenger Bag to show up at your door in time for Christmas 2015. Since it's Kickstarter, you can always spend a little more to get some extra goodies.
Check out Peak Design's Kickstarter page to get a closer look at the Everyday Messenger and order one for yourself.
Editors' Recommendations