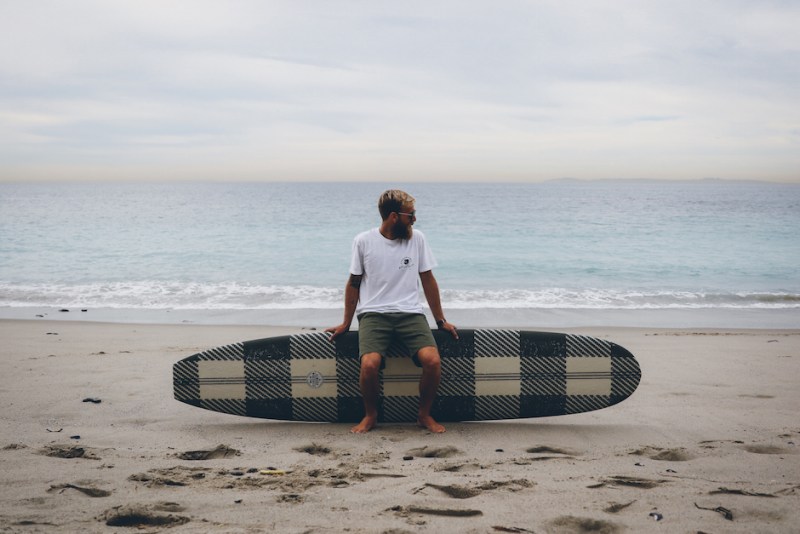 Woolrich teamed up with lifestyle surf brand almond for their second collaboration. The second "Wax and Wool collection takes inspiration from the heritage of Woolrich, and the California coastal lifestyle of the made-in-California label Almond.
"All we have ever cared to do is make things we believe in, and work with people we enjoy," said Almond founder Dave Allee."Our collaboration with Woolrich fits nicely into our mantra and we've had the tremendous pleasure of working with the Woolrich team to design and manufacture select pieces that speak to the values and aesthetics of both brands."
"Almond shares the Woolrich ethos to create timeless, essential products for outdoor loversfrom all walks of life —whether you're an avid surfer or craftsman," said Joshua Rich, executive vice president at Woolrich. "There's something about this collection that will help you channel that laid-back Southern California lifestyle no matter where you wear it."
The "Wax and Wool" spring/summer 2016 consists of everything you need to be out on the beach. The surfing sheep t-shirt features the logo Almond developed with Woolrich, that can also be found on five limited edition surfboards. The trekker twill short pays homage to surf culture's iconic patch pockets and outdoor-inspired boot lace draw-string. Pre-washed, 100% cotton twill.
Each surfboard in the "Wax and Wool" collection was custom-built and hand-shaped by Almond, using graphics inspired by Woolrich, which includes the Pennsylvania brand's classic buffalo check, "a topographic print of the Allegheny Mountains surrounding the historic Woolrich Woolen Mill, and an all over "surfing sheep" custom logo created for the collaboration.
Editors' Recommendations