I'm not sure Adidas knew what it had stumbled on when it released the NMD. An otherwise unassuming Boost-equipped runner, of which there are many. The shoe could've easily faded into obscurity, doomed to sit on shelves.

But it didn't.

Instead, it instantly gained classic status, selling out release after release, colorway after colorway, and inspired new variations within weeks of the initial drop.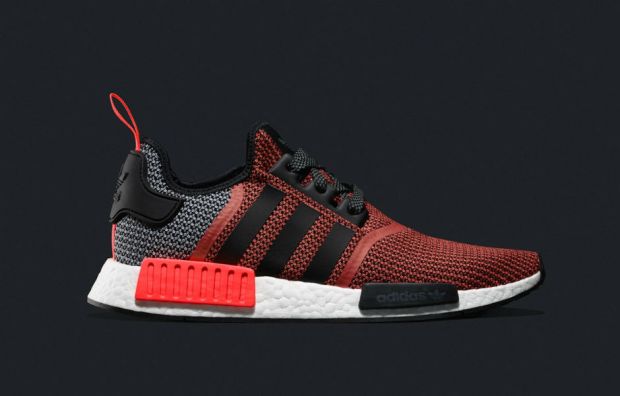 By far the most striking element of the shoes are the offset pillars in the sole. The two blocks, typically individually colored, cut through the white boost outsole, rising up just a hair above to the upper of the shoe. It's actually inspired by older Adidas models like the 1986 Rising Star, although the advanced materials help the look into the 21st century.
Material choice is another reason for the shoe's success. Adidas' PrimeKnit technology is lightweight, breathable, and most of all, impressively comfortable. It covers the entire top of the shoe, with the help of a heel cage and three stripes on the side for support. The Boost outsole is best described as "sqooshy" and offers ample flexibility, with the added bonus of feeling like you're walking on marshmallows. Ask anyone who has worn the Adidas UltraBoost and they'll tell you, the combination of Boost and Primeknit is a winning combination.
Related: Adidas x HypeBeast UltraBoost Uncaged
But it's not just the shoe that's causing a ruckus. Adidas has drastically changed its image among sneakerheads in the last year and a half. Shoes that had fallen out of favor, like the Stan Smith and Superstar, came back in a big way as Adidas began to take a fresh look at its materials, style, and the people it chose to work with.
One thing's for sure, the NMD is a winner, and with slip-on and chukka variations rolling out soon, you can bet Adidas is going to ride this wave as long as it can.
Editors' Recommendations