If there's one automotive trend that needs to die off immediately, it's the move to drop physical controls in favor of complicated touchscreens. Not only does the relatively new trend result in poor interior designs, but an infuriating experience for the driver and passenger. If you're looking for someone to blame, point your finger toward Tesla. The automaker started the all-digital trend where everything is controlled through the touchscreen in the car. So, thanks, Tesla.
As it turns out, there's actually some irrefutable data that shows touchscreens are bad for car safety and aren't as safe as traditional physical controls in a car. Swedish car magazine Vi Bilägare conducted a study where it put 11 modern cars, like the Tesla Model 3, Hyundai Ioniq 5, MG Marvel R, and Subaru Outback, against a 2005 Volvo V70 to see if the older vehicle's controls were easier and safer to use.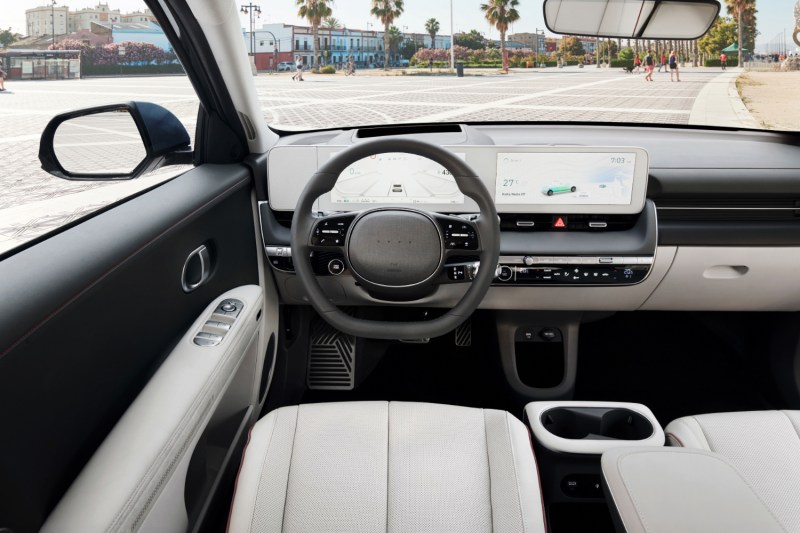 From behind the wheel of the vehicles driving at roughly 68 mph, drivers were asked to complete simple tasks. These included turning on the radio and tuning it to a specific station, turning the temperature up for the climate control system, resetting the trip computer, turning the heated seat on, and other tasks that should be straightforward. Drivers were given time to familiarize themselves with the vehicles before heading off down a closed runway. The outlet measured how long it took the driver to complete the tasks and the distance they traveled while attempting to complete the tasks.
The winner, which will come as a surprise to no one, was the 2005 Volvo V70. Despite being the oldest car by a wide margin, Vi Bilägare found it to be the easiest to use by a "large margin." Drivers could complete the four main tasks with ease within 10 seconds. At the opposite end of the spectrum, the MG Marvel R – a vehicle that's not sold in the U.S. – took 44.6 seconds for all tasks to be finished.
Vehicles like the BMW iX (30.4 seconds), Hyundai Ioniq 5 (26.7 seconds), Volkswagen ID.3 (25.7 seconds), and Tesla Model 3 (23.5 seconds) all did poorly compared to the V70. The outlet gave vehicles a score from one to five with a higher score correlating to a vehicle that's easier to use. The V70 earned the highest score of 4.5, while the iX (4.0), Ioniq 5 (3.5), ID.3 (2.25), and Model 3 (3.75) trailed behind. The poor Marvel R had a score of 2.5, yikes.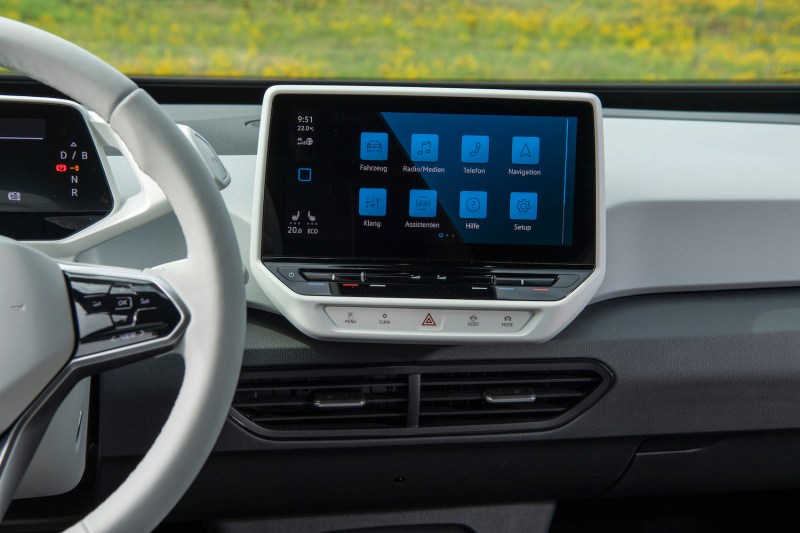 There's more bad news as Vi Bilägare found a few areas where automakers are trying to cut costs. Brands like Volkswagen and Seat offer touch-sensitive controls in their vehicles, but some aren't backlit. This makes them almost impossible to use at night. Instead of offering physical controls, automakers are moving toward having more advanced voice control systems, but they don't really work that well. The voice recognition systems can get confused by simple requests, fail to understand commands, and don't work with every function.
Why is this so important? Well, when you're looking down at an infotainment screen to change some settings, you're not looking at the road. At a speed of 68 mph, the V70 covered 1,004 feet in 10 seconds. In the MG, the driver traveled 4,501 before completing the four tasks. So, having easy-to-use controls are crucial, because they allow drivers to keep their eyes on the road, making them safer.
It's not all bad news. Vi Bilägare found that the Dacia Sandero (a car that's not available in the U.S.), Volvo C40, and Subaru Outback have good infotainment systems that are relatively easy to use. The outlet claims that the Sandero and C40 have infotainment systems that aren't packed with features, which is what makes them easy to use.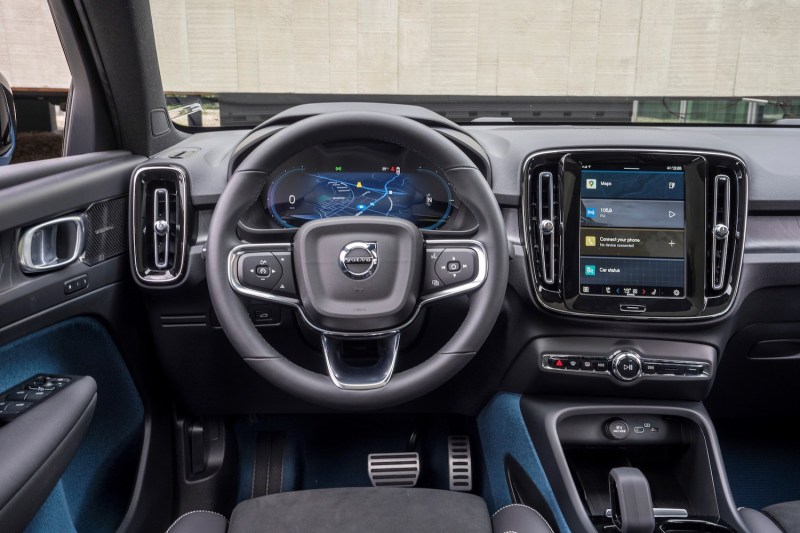 Automakers don't care about these studies or what journalists think — at least, not when it comes to interior controls. As Vi Bilägare points out, automakers want their vehicles to be seen as tech items, like smartphones and tablets. Additionally, large screens make things easier for designers, allowing them to create a "clean" cabin. Then, you have the financial side of things. Screens, somehow, are more affordable than buttons, as automakers can integrate more functions onto a screen and update them whenever they want. So, touchscreens are unsafe and terrible to interact with, but they're here to stay.
Editors' Recommendations