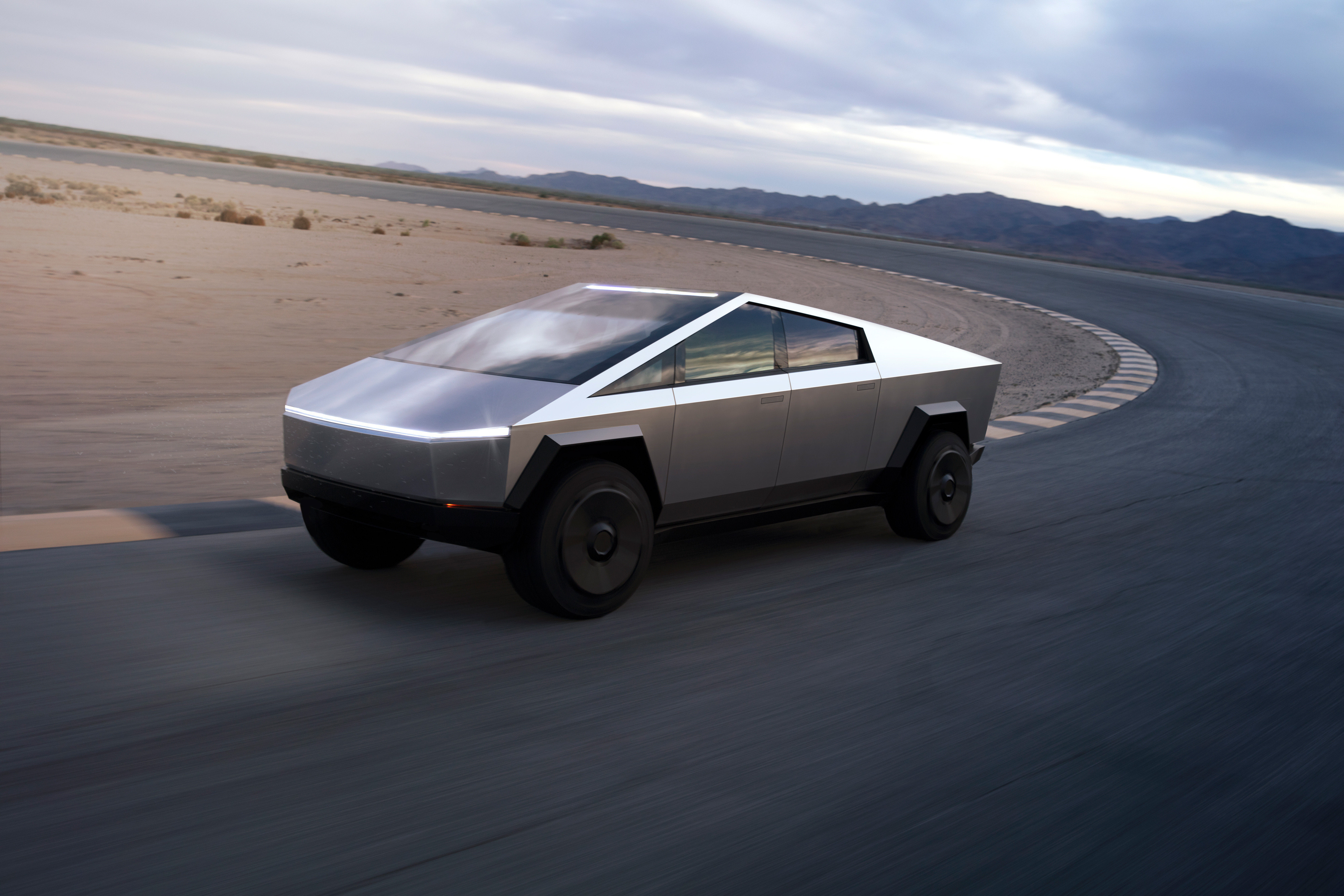 Pre-orders for the Cybertruck opened up back in 2019, and people who slapped down their $100 deposit have had a bit of a rough ride since then. The truck's divisive appearance, and a mishap at the unveiling that resulted in a couple of "bulletproof" windows being easily shattered, didn't temper Tesla supporters' enthusiasm. Some 200,000 people pre-ordered the wedge-shaped EV shortly after it was announced, and according to some reports, that number has increased tenfold since then. This may be an issue for people who haven't nabbed an early pre-order but want to own the long-awaited steel-clad pickup.
The long-awaited EV has been delayed multiple times, and when deliveries do eventually start, it's going to be more of a trickle than a deluge. According to Musk himself, production will eventually hit 250,000 units per year. But Tesla's plant won't hit that capacity until 2025 at the earliest.
In addition to the delays, the truck has also been beset with quality control issues. Social media users have posted footage of near-release test models broken down by the roadside, and the bodywork is inconsistent enough to raise concerns at the very top. In short, it's been a frustrating few years for some of Tesla's most faithful backers.
The $100 deposit was refundable, and plenty of individuals may have asked for their money back over the last few years. But looking at a recent trend, those who have kept the faith may be seeing their pre-orders pay off big time — provided they don't actually want to buy a Cybertruck.
Cybertruck pre-orders are selling for $10,000
Some individuals are selling their Cybertruck pre-orders on eBay for upwards of $10,000. That's a 9,900% return on investment if a buyer is found. However, if you want to flip your own reservation, it may be a little too late. The pre-orders listed on the auction site are all from 2019 when the pre-orders first opened. These are the orders that Tesla is going to deliver on first, and if you compare the company's production capacity to its apparent two million order backlog, then said pre-orders may be your only chance of netting a new Tesla this decade.
However, things may not be that simple. The pre-orders aren't transferable, which creates a couple of problems. It isn't immediately clear how the transaction will be handled, but the most obvious solution involves the original pre-order holder receiving the Tesla's full purchase price from the pre-order purchaser when delivery is due. The original holder can then receive the truck and deliver it to the buyer.
The other issue is how Tesla is likely to react to the sales. The EV manufacturer probably frowns upon people flipping pre-orders (or even newly sold vehicles) for a quick profit when customers who both want the vehicle and are doing things properly wait in line. As a result, if Tesla can deduce someone is attempting to sell a pre-order based on the information that is available in the listing, there's a good chance that the pre-order will be canceled.
Editors' Recommendations