Not too long ago, we thought BMW Mini was officially done with the manual transmission. Supply chain issues during the COVID-19 pandemic meant that Mini wasn't able to offer a vehicle with a manual gearbox in the U.S. Then, Mini brought the manual back in three models in October 2022 and announced a new driving school to teach people how to drive a car with a manual transmission. Mini just announced changes to its 2024 lineup, and the automaker will have seven models that are available with a six-speed manual soon. In other words, Mini's bringing fun back.
Sticking with the news on the availability of a manual transmission, the seven models that will be available with a six-speed gearbox include: Cooper 2-Door Hardtop, Cooper S 2-Door Hardtop, John Cooper Works 2-Door Hardtop, Cooper Convertible, Cooper S convertible, Cooper 4-Door Hardtop, and Cooper S 4-Door Hardtop. Production of these manual-equipped Minis will begin on March 1.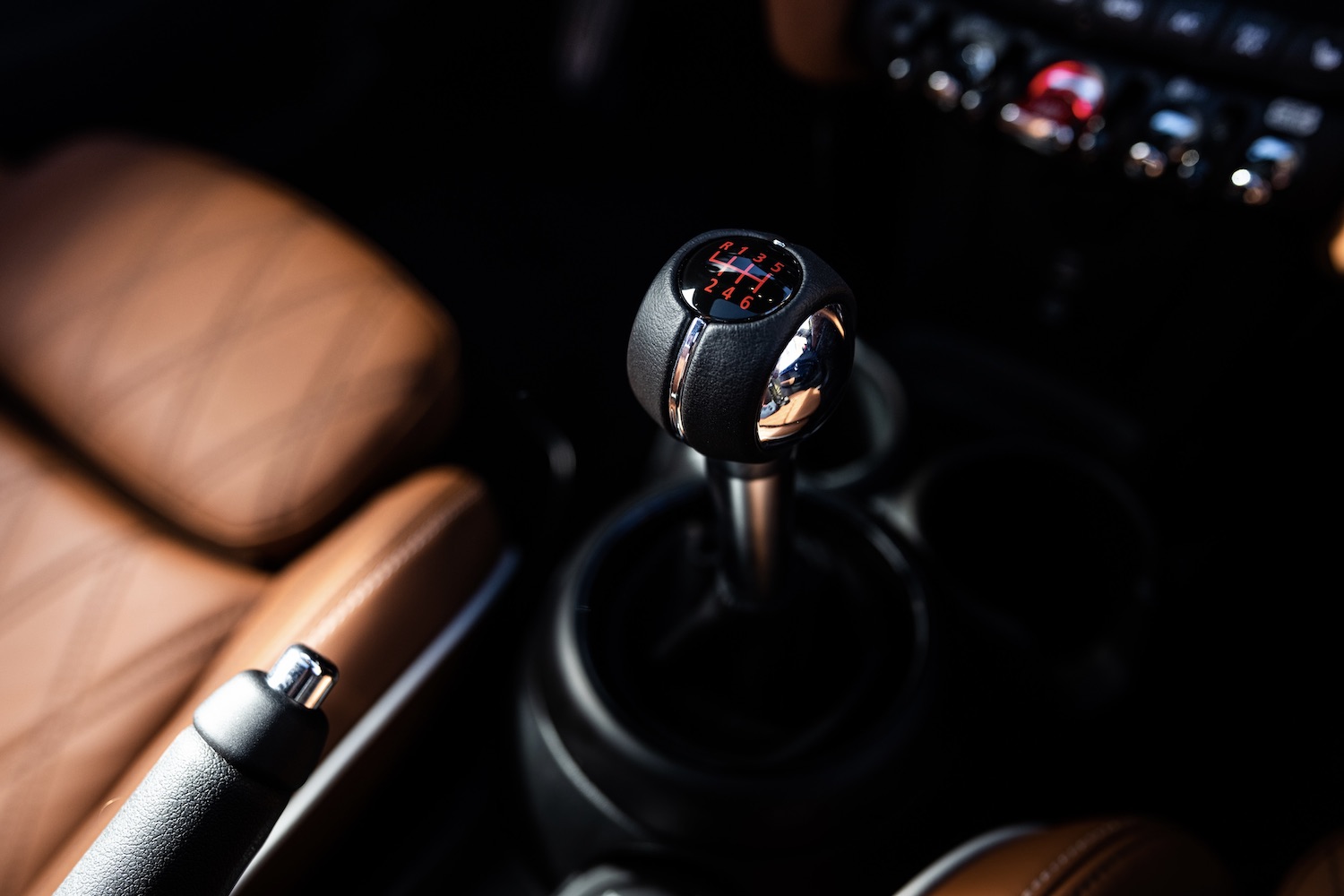 Another noteworthy update for the Mini brands family for 2024 is the return of the entry-level Classic Trim for the Clubman and Countryman Hardtop models. Mini will also continue to offer the Untamed, Untold, and Resolute special edition models that launched last March and received some updates last November. Apparently, these special edition models are returning because of popular demand.
Mini has made some other changes to the Cooper family that are trim dependent. Like the Cooper SE is available with a new upholstery upgrade, Classic trims are available in Chili Red, Midnight Black II, or Nanuq White, and the Signature trim comes with navigation as standard.
For 2024, the base Mini Cooper 2-Door Hardtop will start at $26,795 (including destination) and go up to $51,095 for the John Cooper Works Countryman All4. With Mini expanding the availability of the manual transmission for the Cooper family and 2024 rumored to be the last year for the Clubman, we recommend getting a Mini sooner than later before changes occur within BMW USA.
Editors' Recommendations