On a brisk desert morning in Thermal, California, at the BMW and MINI performance center west, I was reminded of my brother and father. Both tried to teach me how to drive a manual transmission many years ago. Though both have passed away, and I remember them fondly, those lessons made me not want to drive a manual transmission again. The MINI Manual Driving School made learning how to drive a manual transmission car fun.
And that's the point. MINI reminded the class that its cars are meant to be fun to drive. It also says a recent poll commissioned by MINI suggests almost half of Gen Z and female respondents don't know how to drive a manual transmission vehicle, but over half of them want to learn. A full two-thirds of drivers 18-34 are "eager" to learn how to drive a manual transmission.
And now there are more MINIs with manual transmissions to meet that demand. The company is adding the option to choose a manual clutch in four more vehicles ­– the MINI Cooper Convertible, MINI Cooper S Convertible, MINI Cooper 4-door Hardtop, and the MINI Cooper S Hardtop. Production begins on those vehicles on March 1, bringing the total number of MINI models available as manuals to seven.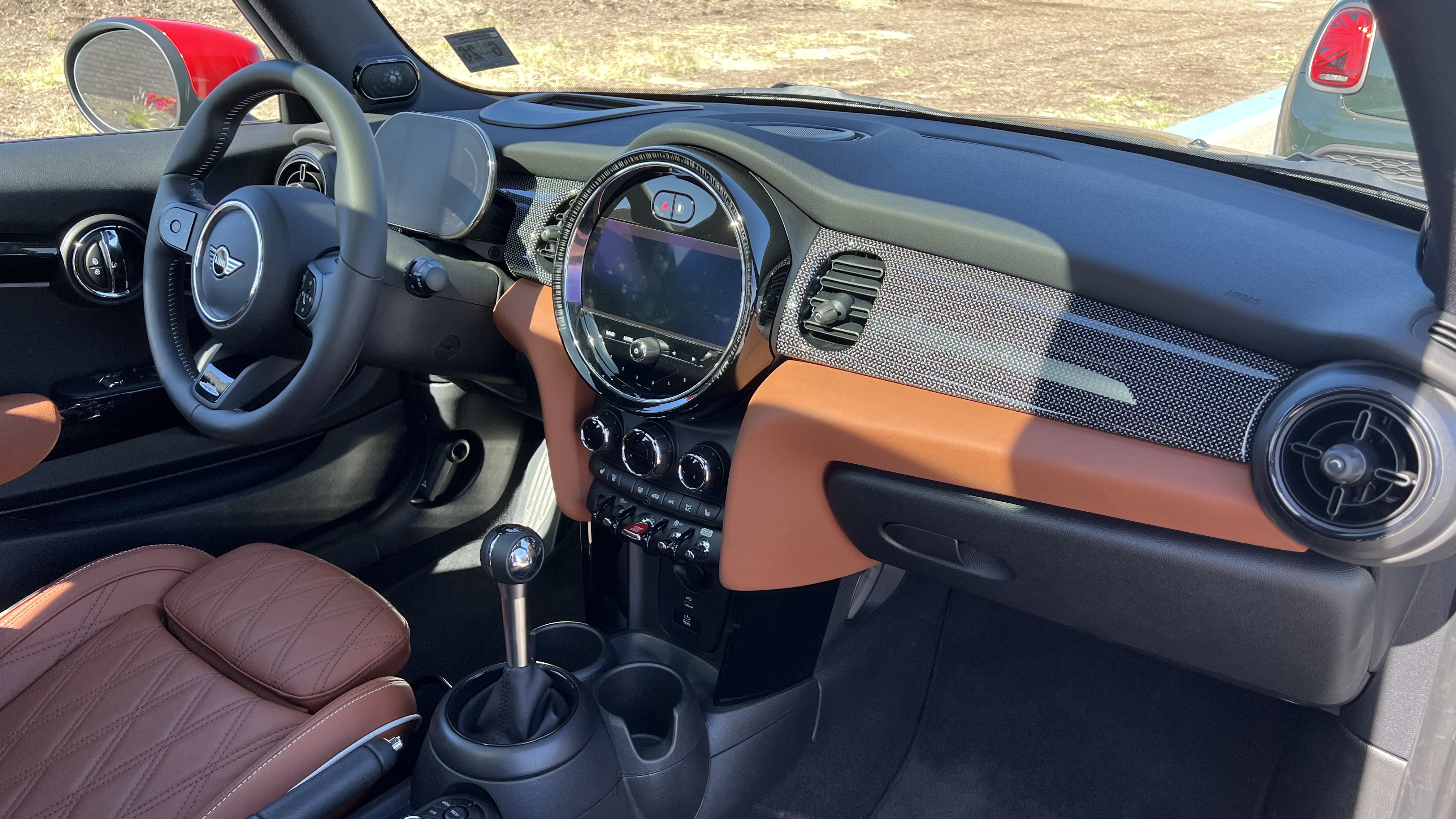 When I asked if the survey drove MINIs ambitions to create more manual transmission vehicles in its lineup, I was told the survey was conducted well after the company made the decision to add more manuals to its lineup. It seems MINIs passion was met with demand they didn't fully understand – a good problem to have.
If you don't feel comfortable driving a manual transmission vehicle, you can sign up for the MINI Manual Driving School, which will cost you $499 for a half-day class. MINI says, "this school is designed to welcome a new generation of manual drivers while allowing others to sharpen their skills after years of driving automatic. The school creates a foundation for drivers to build their comfort with driving manual transmission vehicles, with a curriculum that focuses on vehicle controls, finding the friction point, practicing smooth starts, stops, acceleration, and more. At the conclusion of the course, participants will be tested on a timed course to assess the driver's knowledge."
Right – but what's the manual driving school like, and is it worth it?
The MINI Manual Driving School experience
After a morning debrief on things like what the friction point in a manual transmission is and how to shift gears, you're then led to your MINI for the day.
Things start out with you learning what the friction point is in the clutch. Essentially, the friction point is where the clutch connects the engine to the transmission, and the car starts moving forward. It's also where you need to start giving the car a bit of gas to accelerate. It's a more sensitive process than an automatic transmission will ever be, but ultimately a fun learning experience.
You won't get manual clutch driving right on the first try, either. Nobody in the class was proficient early in the process. There were a lot of stalls and bumpy accelerations. You're learning how the car should perform via muscle memory, which just takes time and practice. Luckily, MINIs are not the same cars those who had bad experiences learning how to drive a stick will identify with. There's an auto-restart feature in case you stall, and the friction point is generous.
But after a few laps of literally letting the clutch engage at the friction point and not stalling out, our MINI Driving School instructors started getting into shifting gears. From first to second gear at first, then into third gear as we felt more comfortable. Those who take the full MINI Manual Driving course will also learn about emergency braking with a manual vehicle.
By the time I had completed the half-day school, I was essentially doing time trials against myself around the course. What I didn't learn from family oh so many years ago, MINI instructors taught me before lunch. Driving school isn't about healing decades-old wounds, of course, but maybe having professionals teach something complicated is best.
Learning to drive a manual transmission vehicle is daunting. There's a lot to keep track of. Where we've become spoiled by the automatic, two-pedal driving experience, MINI reminds us that driving a car can be joyous and soulful.
My first experiences learning to "drive stick" weren't great. Interestingly, many in my class had similar experiences: parents, siblings, or partners who were too hard on them during the learning process or made them feel inadequate about not catching on quickly. We shared our stories with one another, looked away with sorrowful gazes, and often said, "but this was fun!"
And that's the point.
Editors' Recommendations