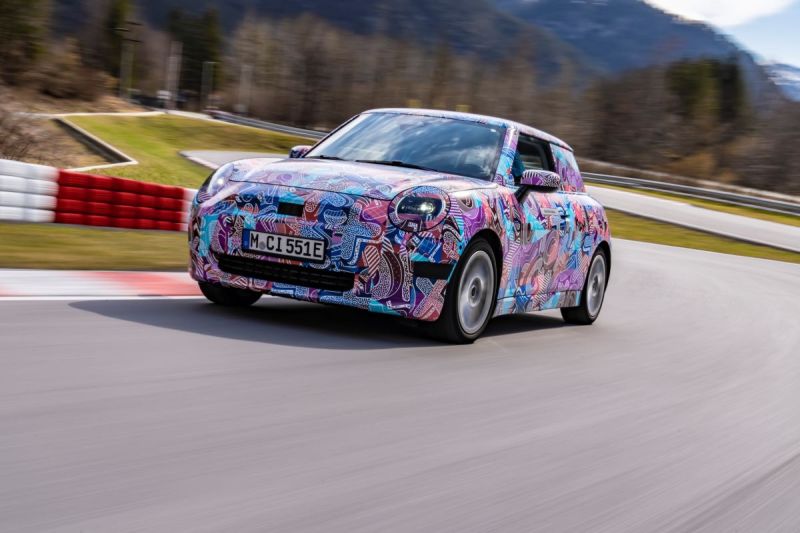 A few weeks ago, BMW announced its 2024 lineup of the Mini Cooper. Customers will have the option to choose seven models with manual transmissions. Beyond that, BMW also unveiled three electric Mini Cooper models that will be available next year. The brand plans to sell 100% electric vehicles by 2030, and the MINI Cooper EV will be its foundation.
In a press release, BMW has revealed more details about its next-generation MINI Cooper electric, and we can't wait to get ourselves one. What should we expect?
The 2024 MINI Cooper will have a longer range
The incoming 2024 electric Mini Cooper will be available in three models: Mini Cooper E, Mini Cooper SE, and Mini Cooper SE Convertible. The Mini Cooper E will include a 40.7 kWh battery, which should cover a range of up to 186 miles. If it delivers, the upcoming BMW Mini Cooper EV will have improved the range by 40 miles compared to the current Mini Cooper SE EV model with a 32.6 kWh battery.
On the other hand, the 2024 Mini Cooper SE model will have a 54.2 kWh battery that should cover up to 248 miles of range after a full charge. This would be an impressive range considering the small size of the 2-door hatchback EV. According to BMW, you will also have the option to choose an electric Mini Cooper SE Convertible, which will come with 100 percent aluminum alloy wheels made with recycled material.
Under the hood, the new Mini Cooper SE will be powered by a 160 kW electric motor, which is equivalent to 214 horsepower. However, the 2024 Mini Cooper E will still have the same 135 kW electric motor that is used in the current SE model.
BMW has also made a few changes in the interior—although it's been secretive about it by not releasing the interior photos. What we know so far is that BMW has included a new type of circular OLED touchscreen display on the cabin, but you can still use the traditional toggle buttons. Another major change is a bigger interior space and a smaller steering wheel with no traditional instrument cluster on the dashboard.
BMW is yet to confirm the starting price of its upcoming Mini Cooper EV. However, if it will start at $29,900 like the current model, it will still be a contender for the most affordable electric cars on the market. The production of the 2024 electric Mini Cooper is expected to start late this year, around November. It will be produced together with MINI Countryman EV, which is also expected next year. After the upcoming Mini Cooper and MINI Countryman EV are delivered, BMW will produce the MINI Aceman electric crossover SUV.
Editors' Recommendations