Carvana was once heralded as the future of the car-buying process. Shoppers could go online, see detailed pictures of the car they wanted to buy, complete the purchase online, and then head to one of the company's trendy car vending machines to pick up the vehicle. Or buyers could have cars shipped to their door. Carvana boomed during the pandemic, as shoppers with loaded pockets from economic impact payments looked to take advantage of incredibly low interest rates and a no-contact method of purchasing a car. Unfortunately for Carvana, things have changed drastically since the start of the pandemic, causing its stock to plummet.
The pandemic created the perfect storm for Carvana to succeed. People had extra cash on hand, low interest rates allowed people to get a lot more for their money, and people wanted to purchase a used car without actually visiting a dealership. Being one of the first to offer an Amazon-styled way to purchase a vehicle, Carvana was at the right place at the right time and grew.
While the pandemic isn't exactly behind us, Carvana doesn't have the same prosperous tidings it once did. Used car prices are dropping rapidly, especially luxury vehicles, which appear to be in free fall, interest rates are high, and nearly every dealership (including Carmax) offers some kind of way to purchase a car online. Plus, there's talk of a recession, though with inflation, we're practically already living in one. The abrupt way things went back to normal has caused Carvana's stock to tank, as it's down nearly 97% from a year ago. On December 1, 2021, Carvana was trading for nearly $282, while the stock now sits at $8.23.
A large 44% drop came right after Carvana released its quarterly results at the beginning of November. The company's third-quarter results were pretty bad, as Carvana's revenue fell by 2.7% year-on-year. And the company's net loss increased to $283 million compared to $32 million in the third quarter of last year, reports The Street. For a company that's trying to grow, these figures are signs that the company is heading into a bad spell, especially as used car sales continue to fall.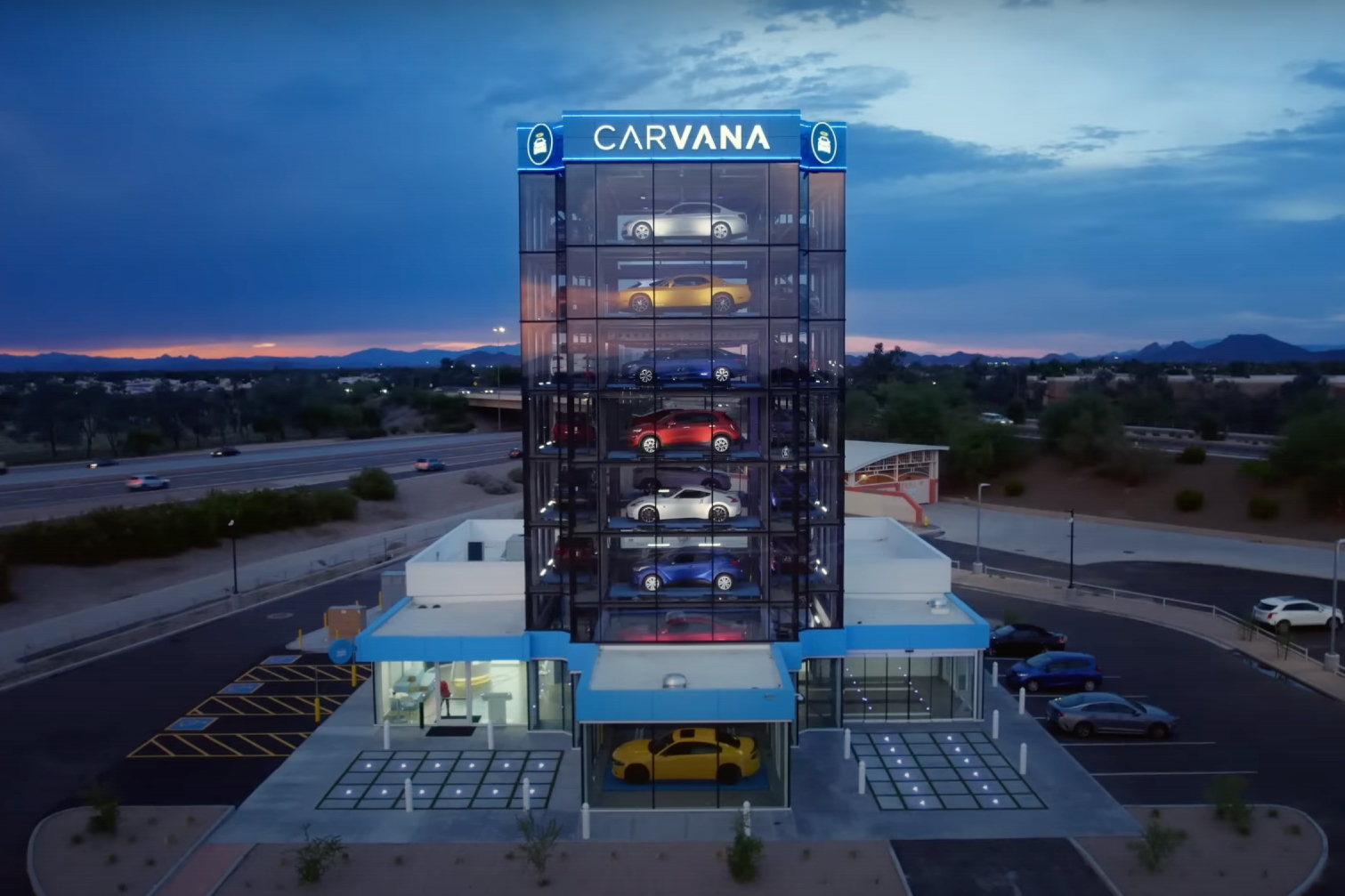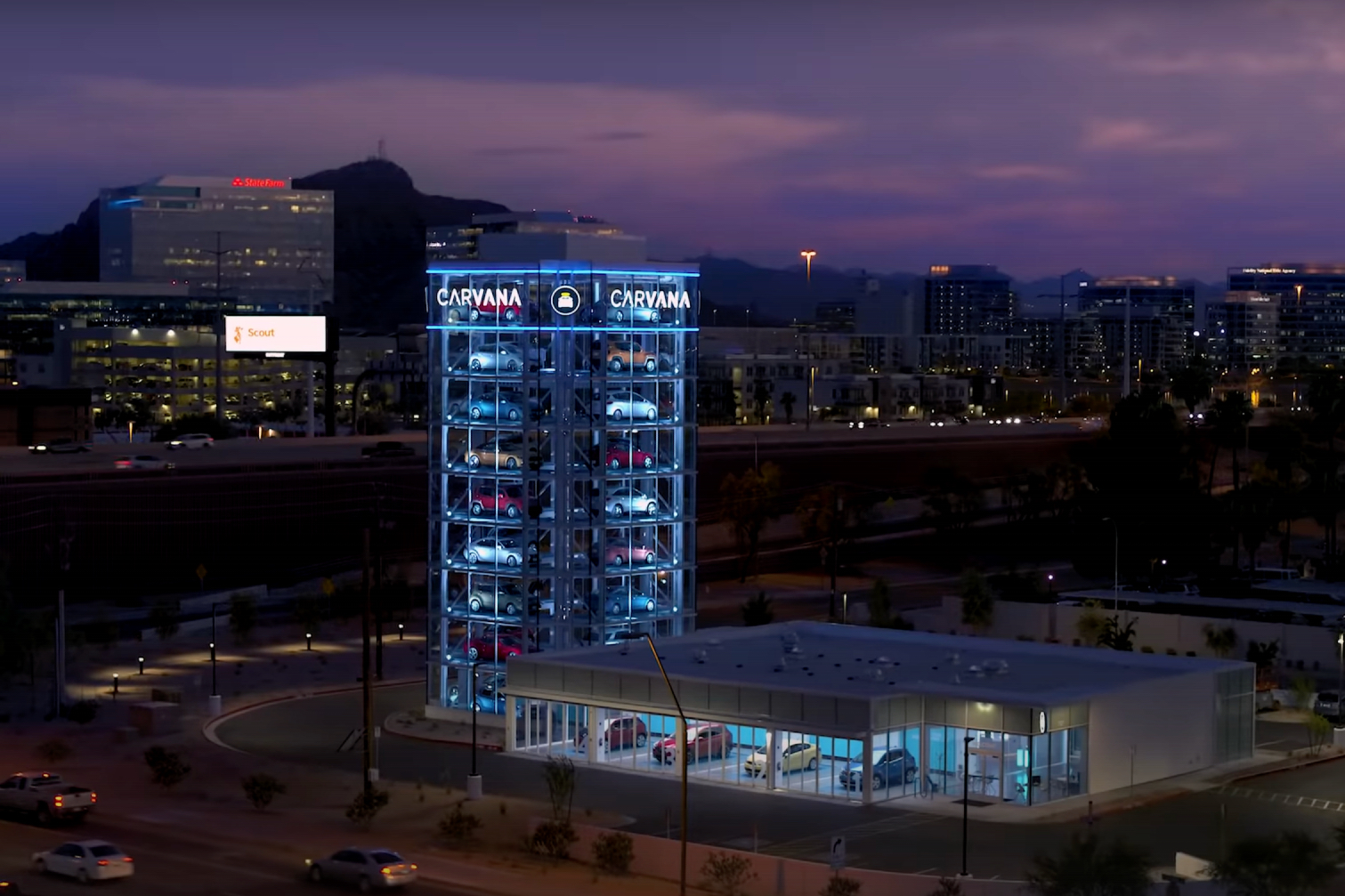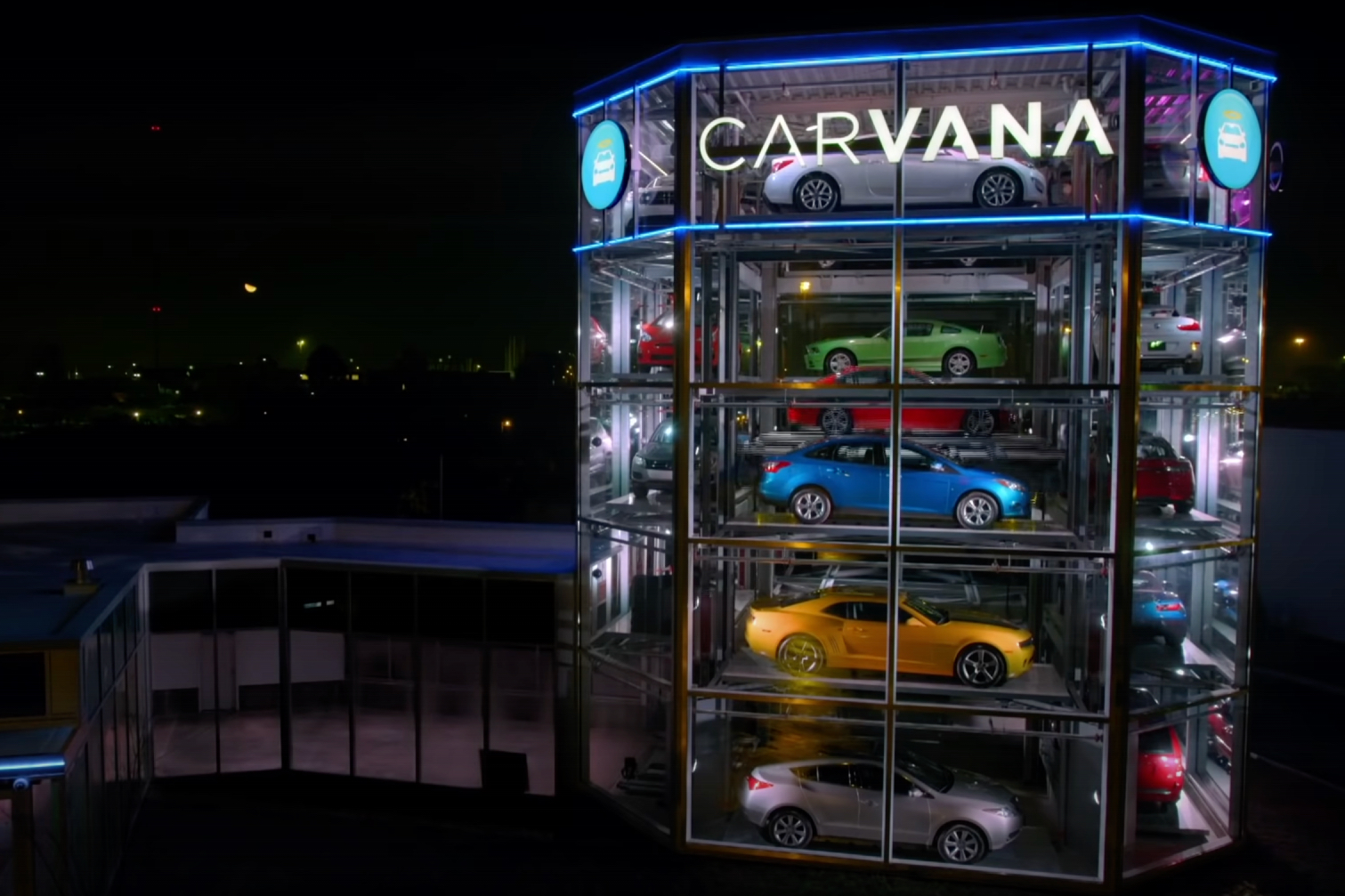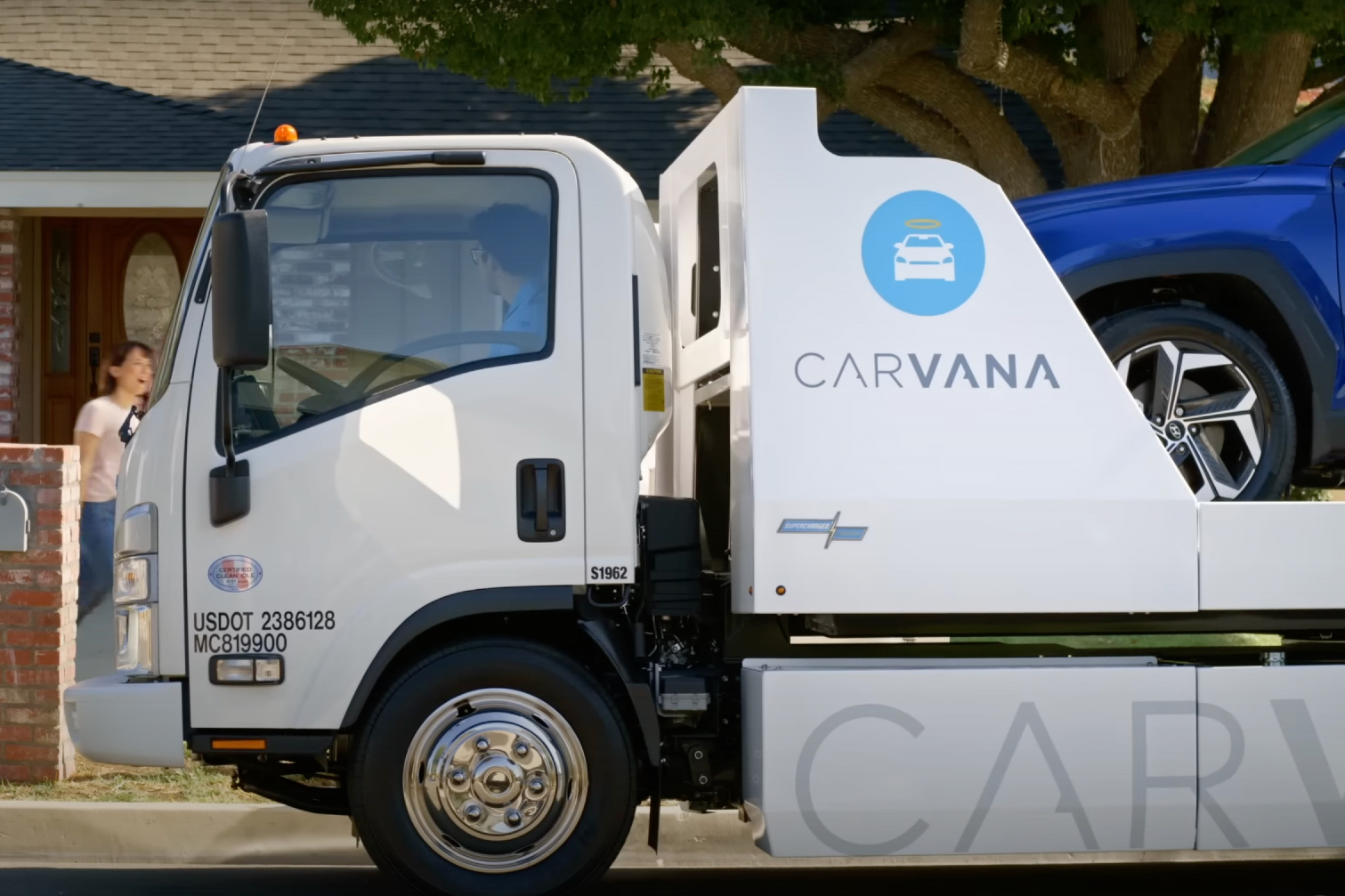 If things couldn't get worse for Carvana, the company recently announced that it would lay off 1,500 employees or 8% of its workforce. This comes after the company cut 2,500 jobs earlier this May. In an email to employees, Carvana CEO Officer Ernie Garcia told workers that there were a few factors for the layoffs. "The first is that the economic environment continues to face strong headwinds and the near future is uncertain. This is especially true for fast-growing companies and for businesses that sell expensive, often financed products where the purchase decision can be easily delayed likes cars," said Garcia. As the CEO put it, Carvana "failed to accurately predict how this would all play out and the impact it would have on our business."
It's hard to say if Carvana will go out of business, but Morgan Stanley, via Business Insider, stated that the company's stock price could fall to $1 as used car prices and sales dropped at the beginning of November. But with everything that's going on with the auto industry and the fact that the company is facing legal challenges from issues pertaining to registrations and titles with purchased vehicles, Carvana looks like it has an uphill battle.
Editors' Recommendations