The last few weeks have been the most trying of my life. Days punctuated by the feeling of utter hopelessness. Nights filled with internal unease. Everything just felt so pointless. It's been rough, and as with most spells of depression, I wasn't sure I'd ever be able to crack a smile again. Then, like a gift from the universe, I was granted a day on the back of Husqvarna's Vitpilen 701 and every awful and depressing feeling faded into the smooth tarmac, blue skies, alpine breeze, and open road. I was free as the hawks diving into the canyons below.
Husqvarna's mission for the Vitpilen 701 likely wasn't a replacement for Xanax, Lorazepam, or the occasional joint. But hot damn did the Swedish manufacturer deliver a worthy substitute. This motorcycle is unbridled fun. Distilled joy. Lust in motorcycle form. And that's all down to how simple it is. There are no frills. No gizmos or gadgets. No ludicrous everyday comforts that have made their way onto almost every modern motorcycle. The Vitpilen is just a motorcycle; nothing more, nothing less, and that's what made it perfect.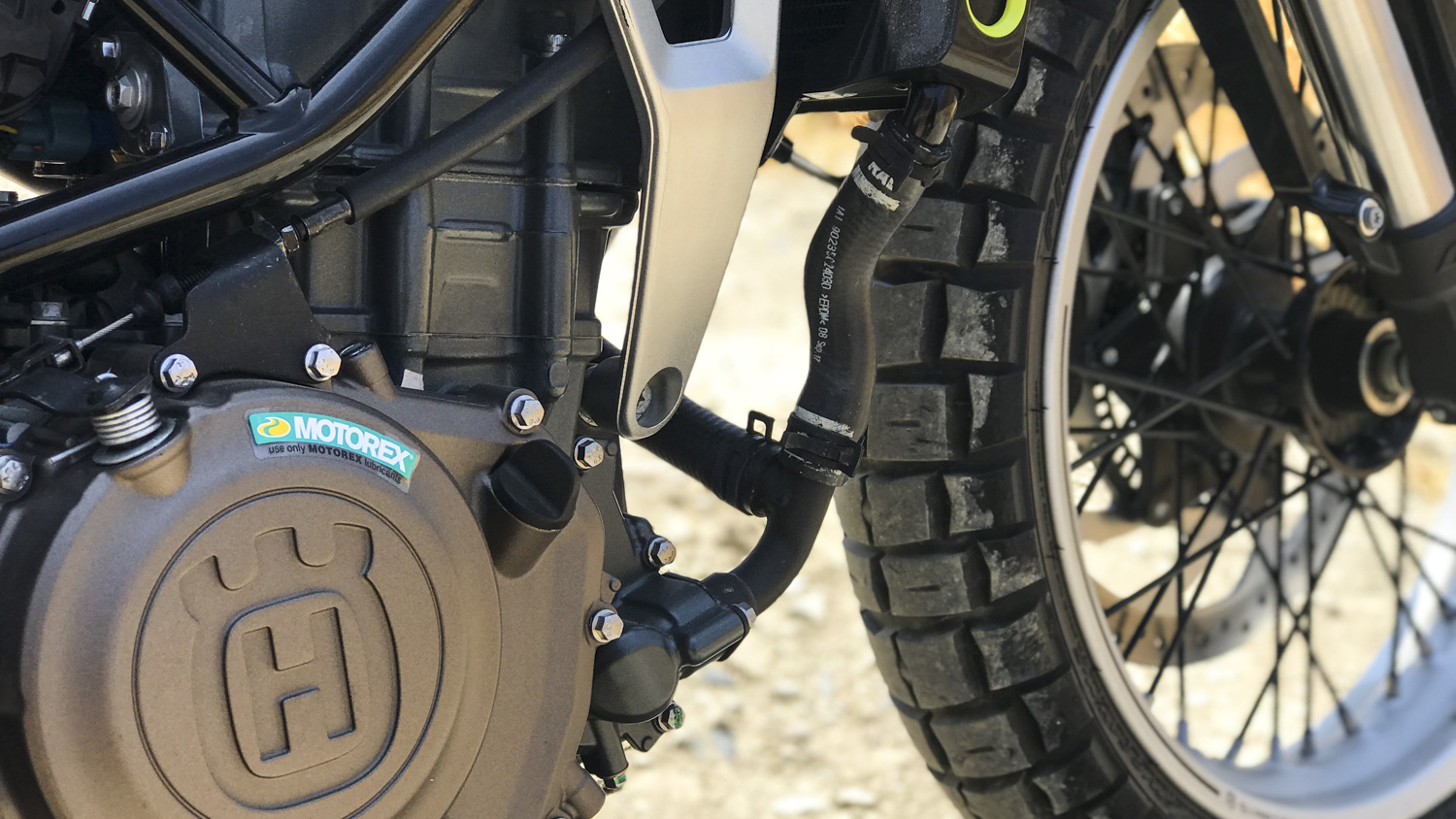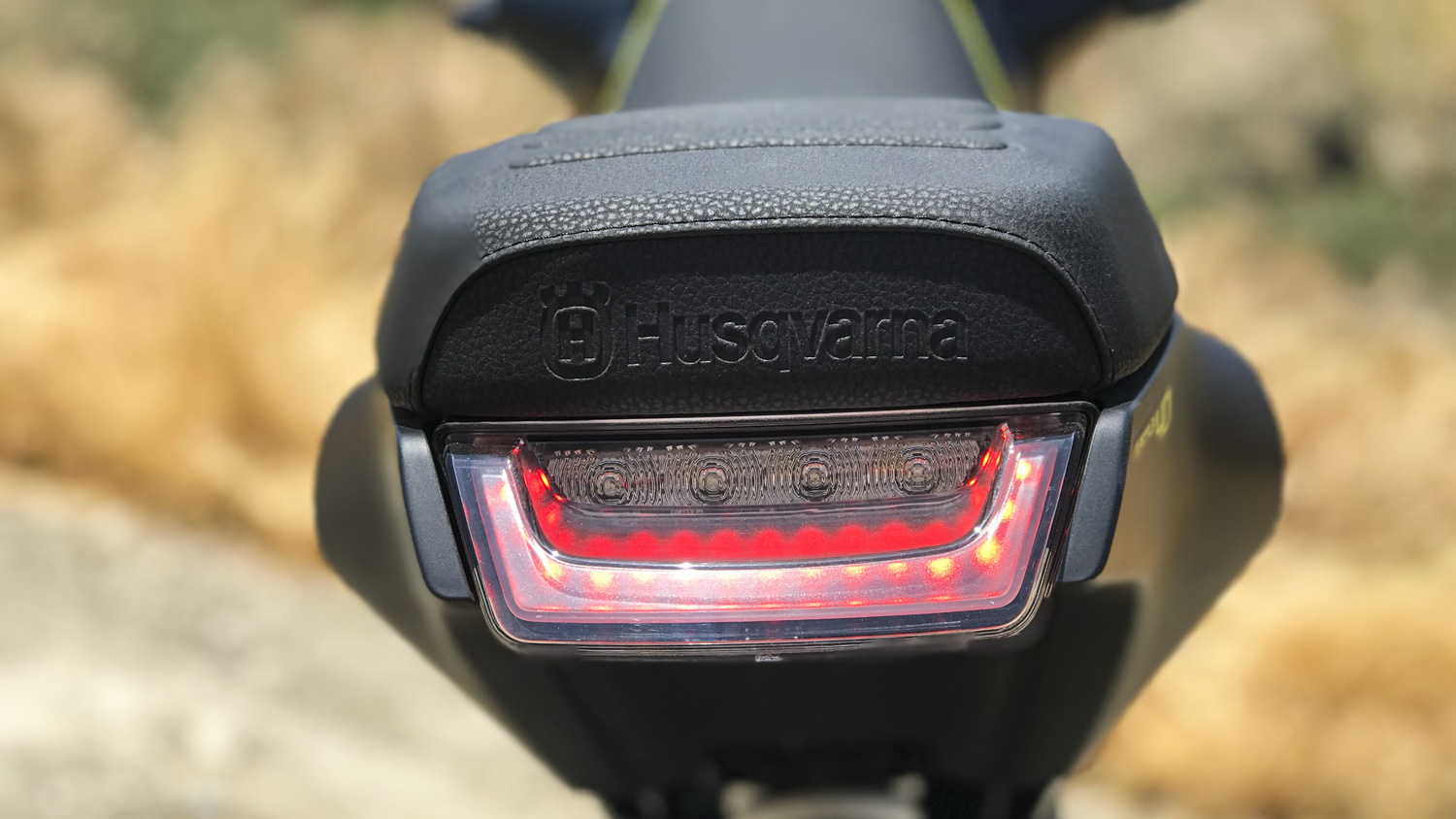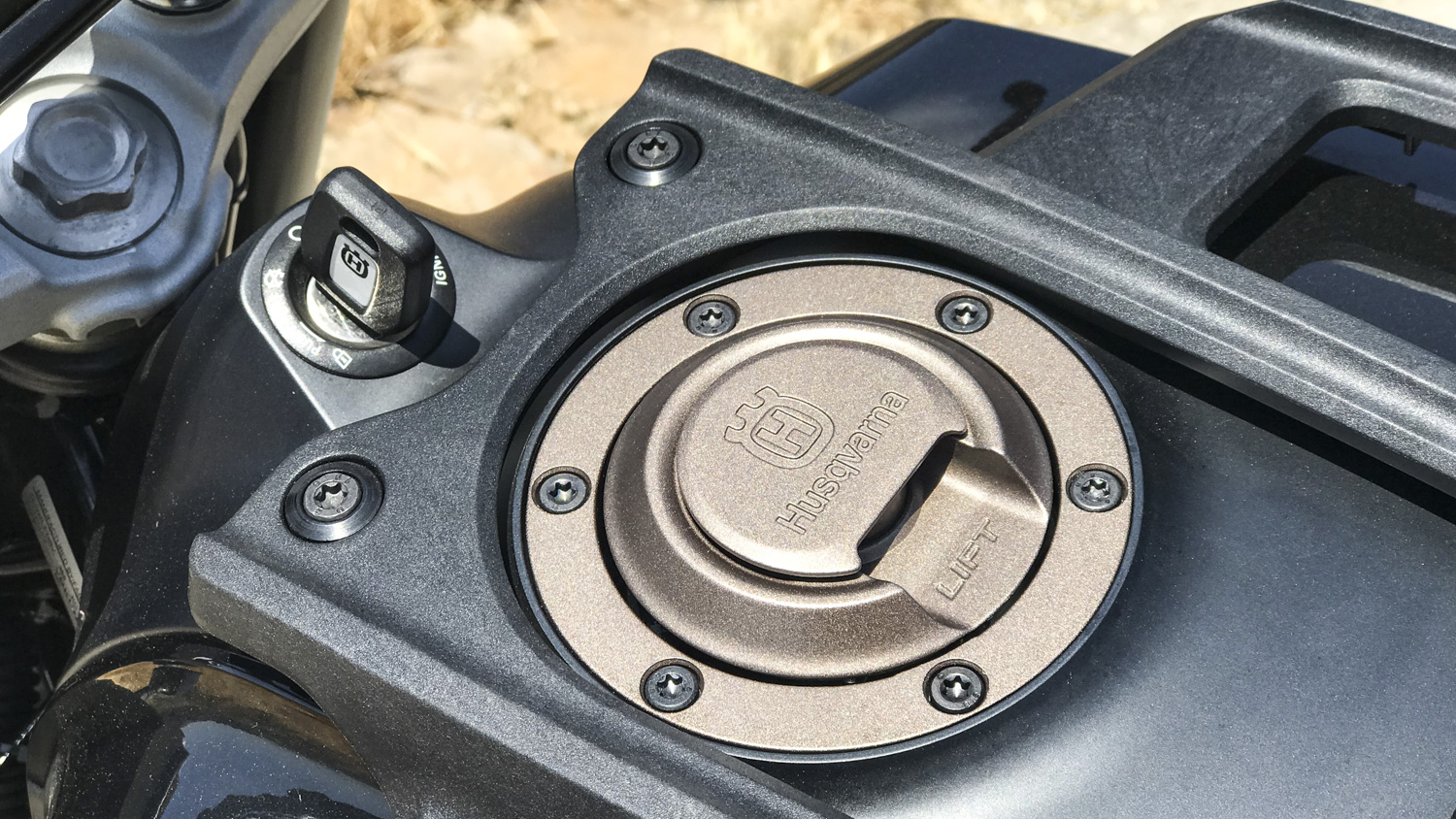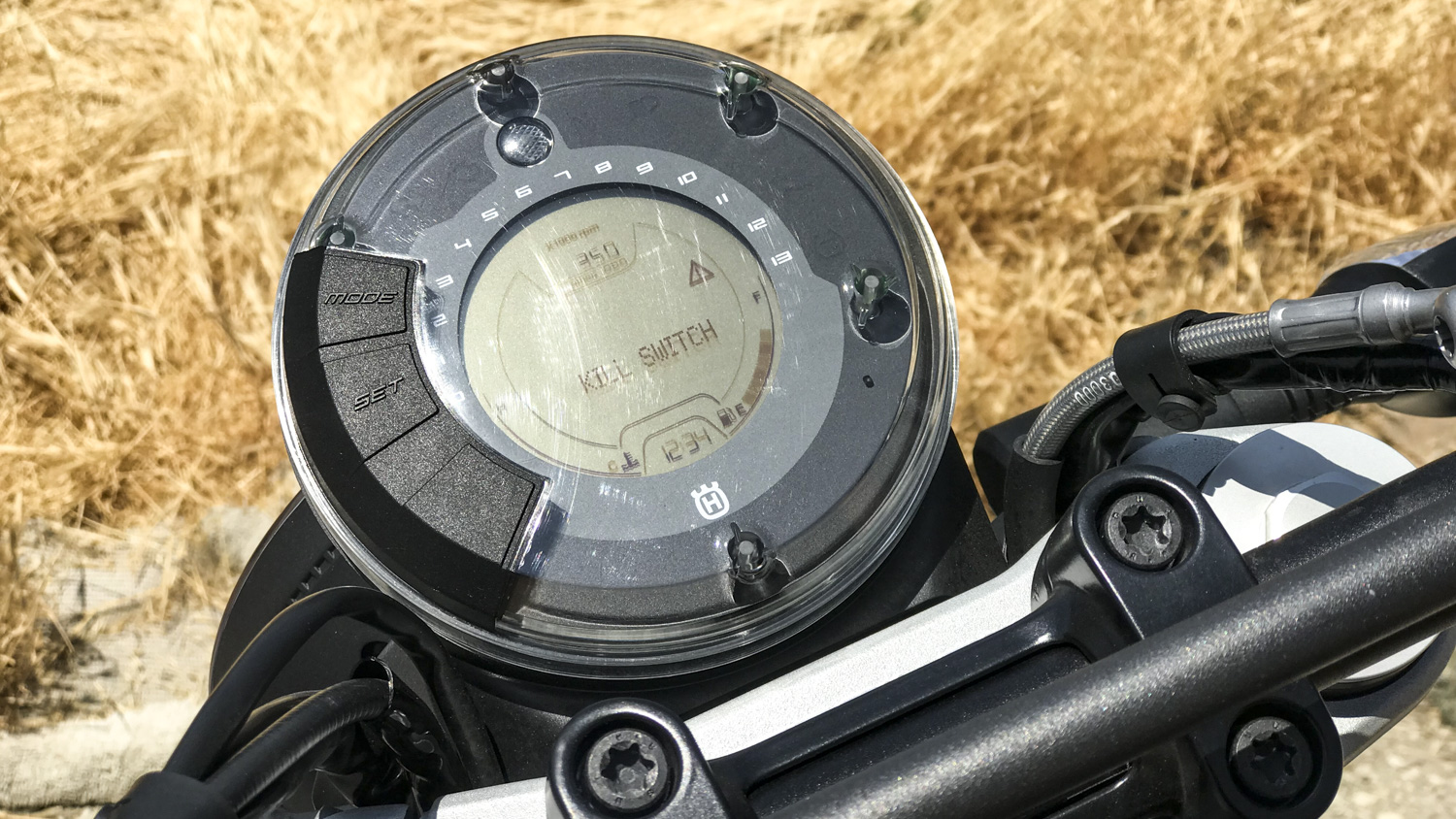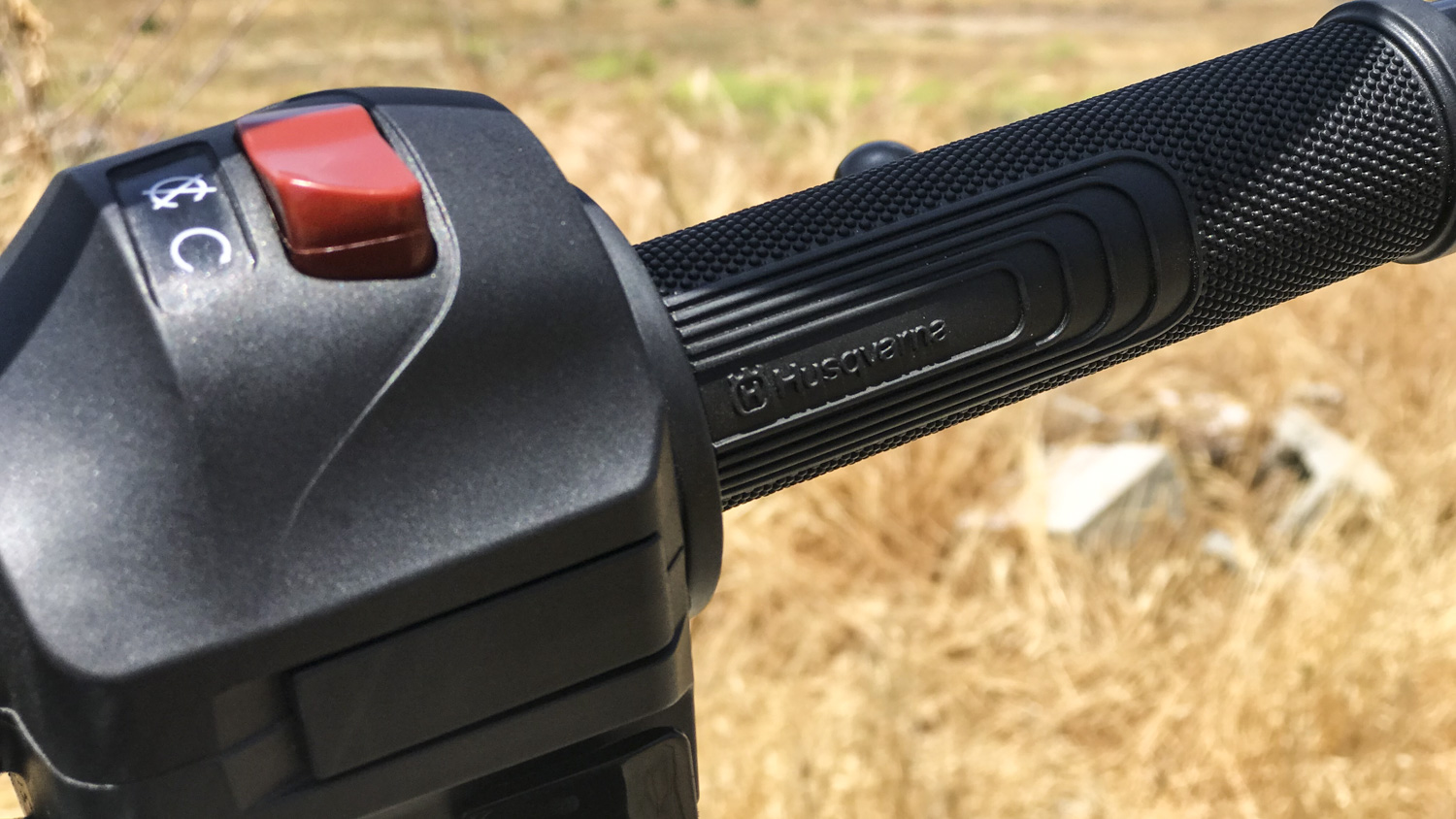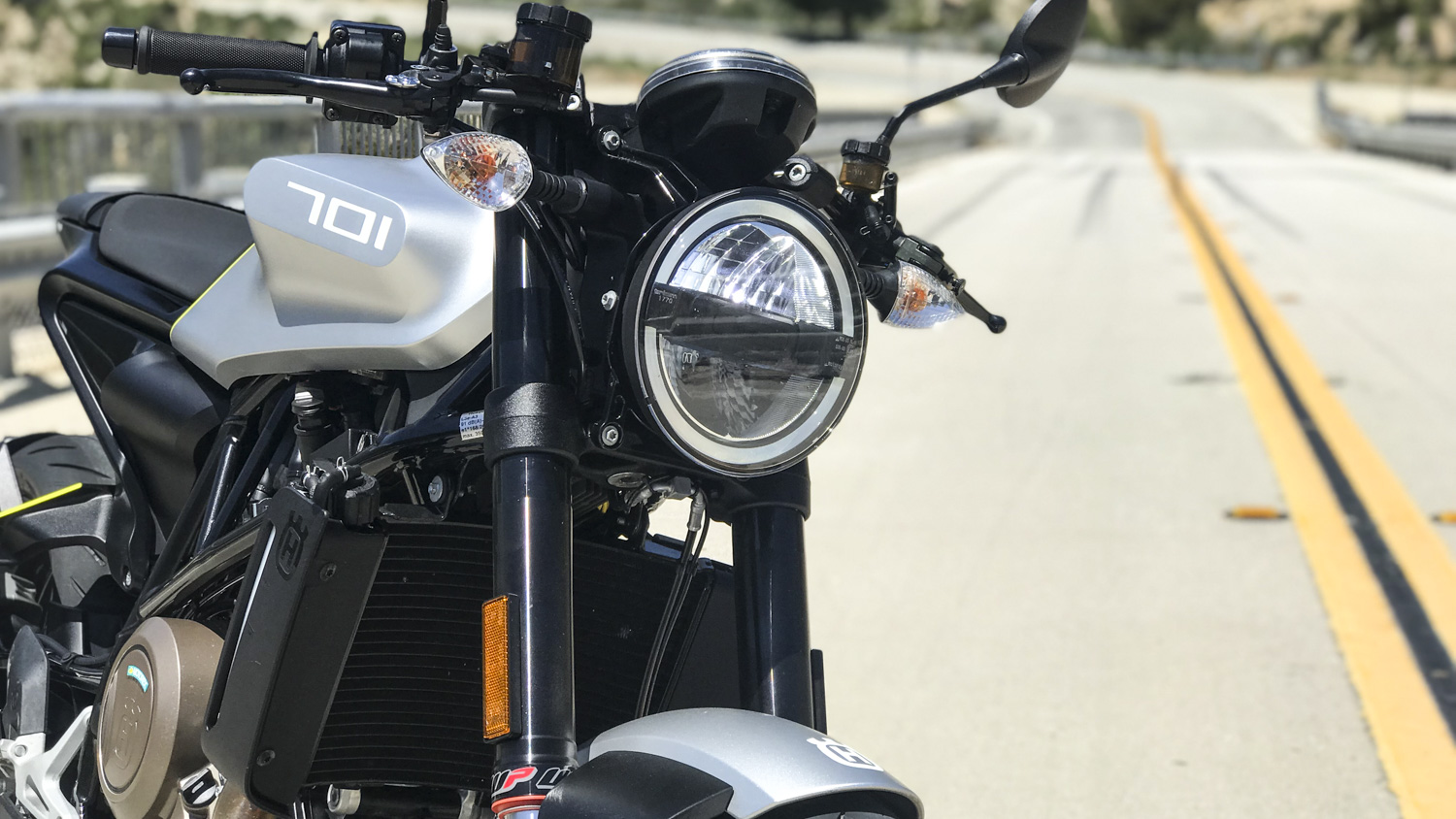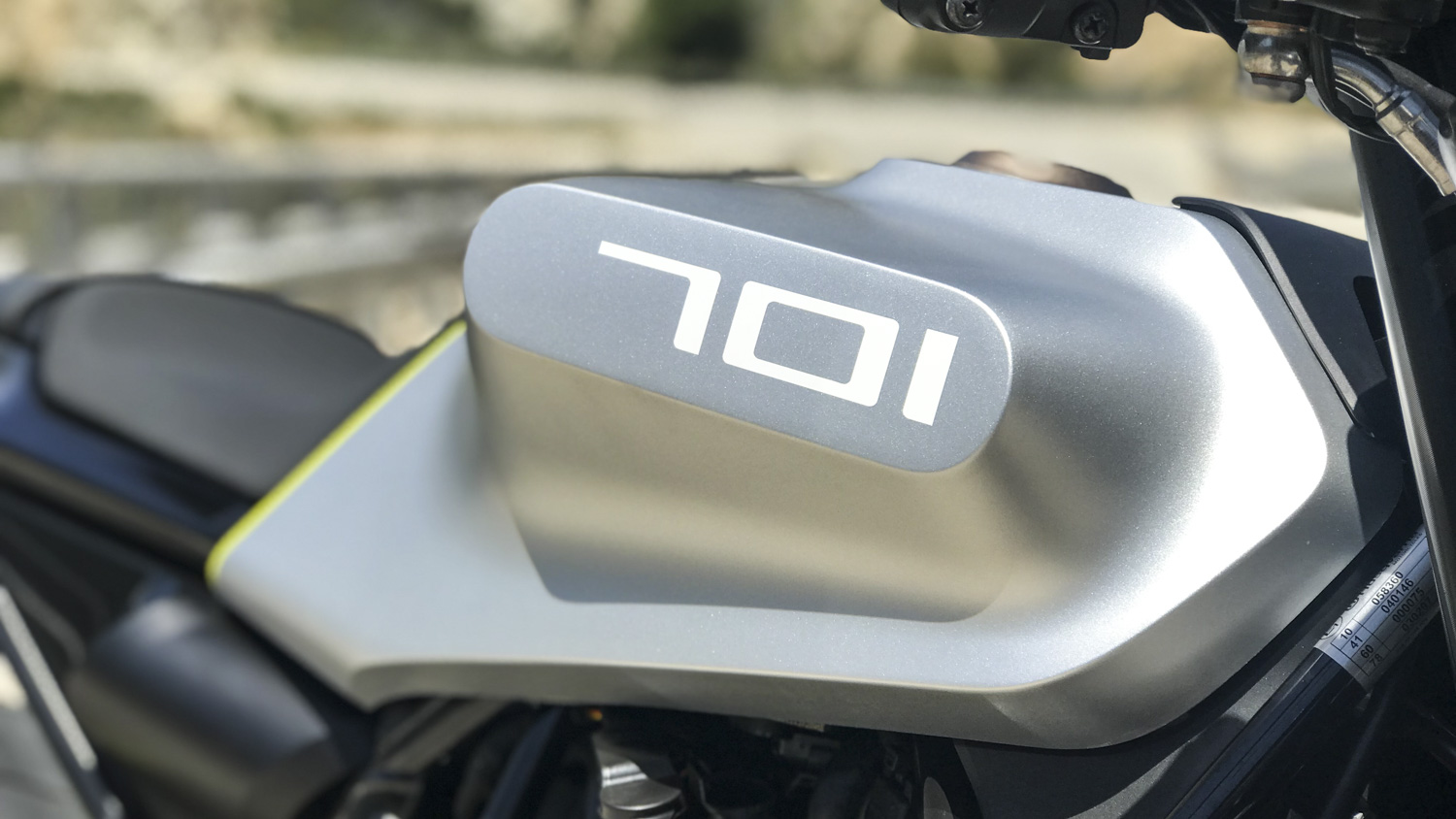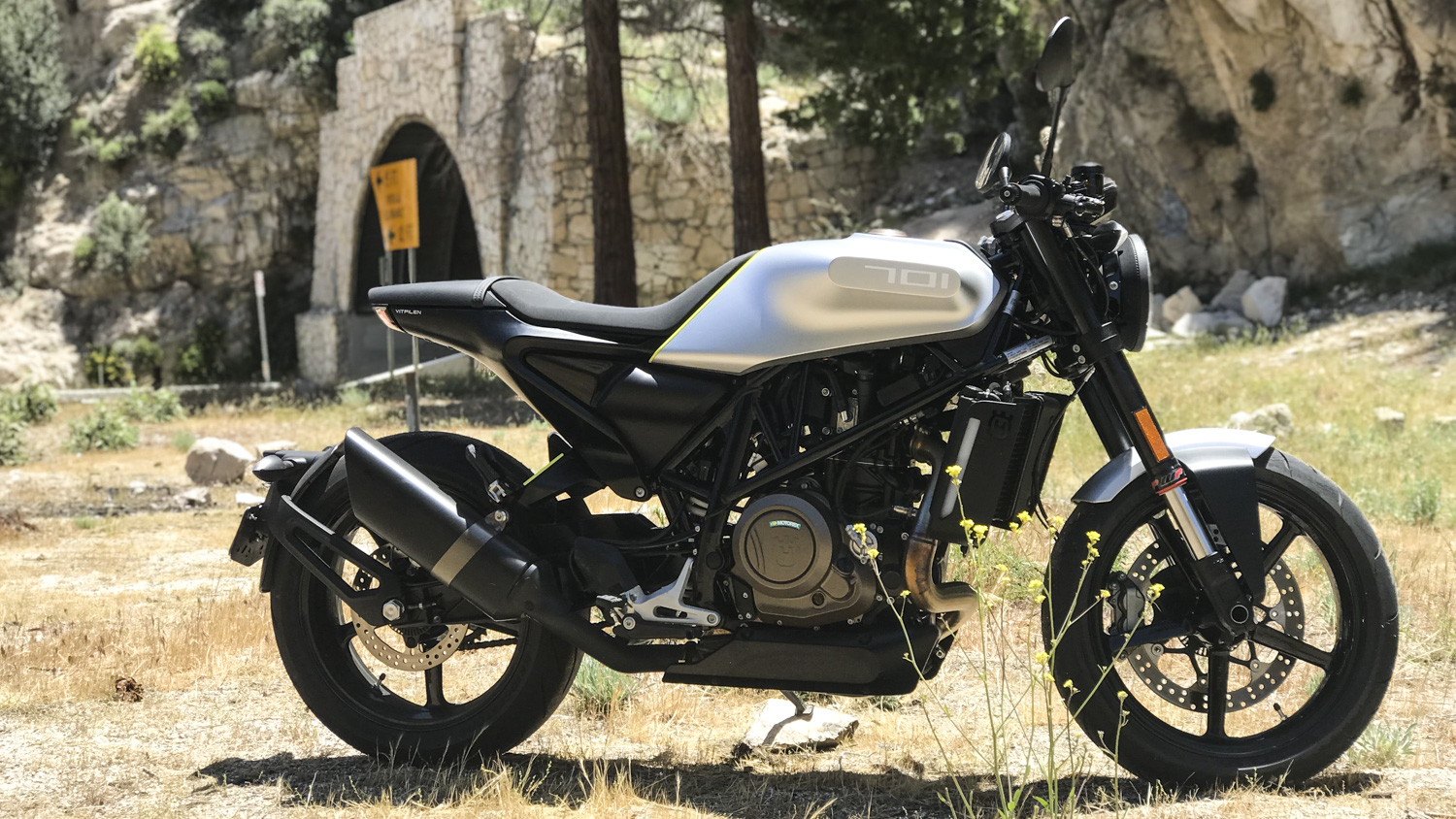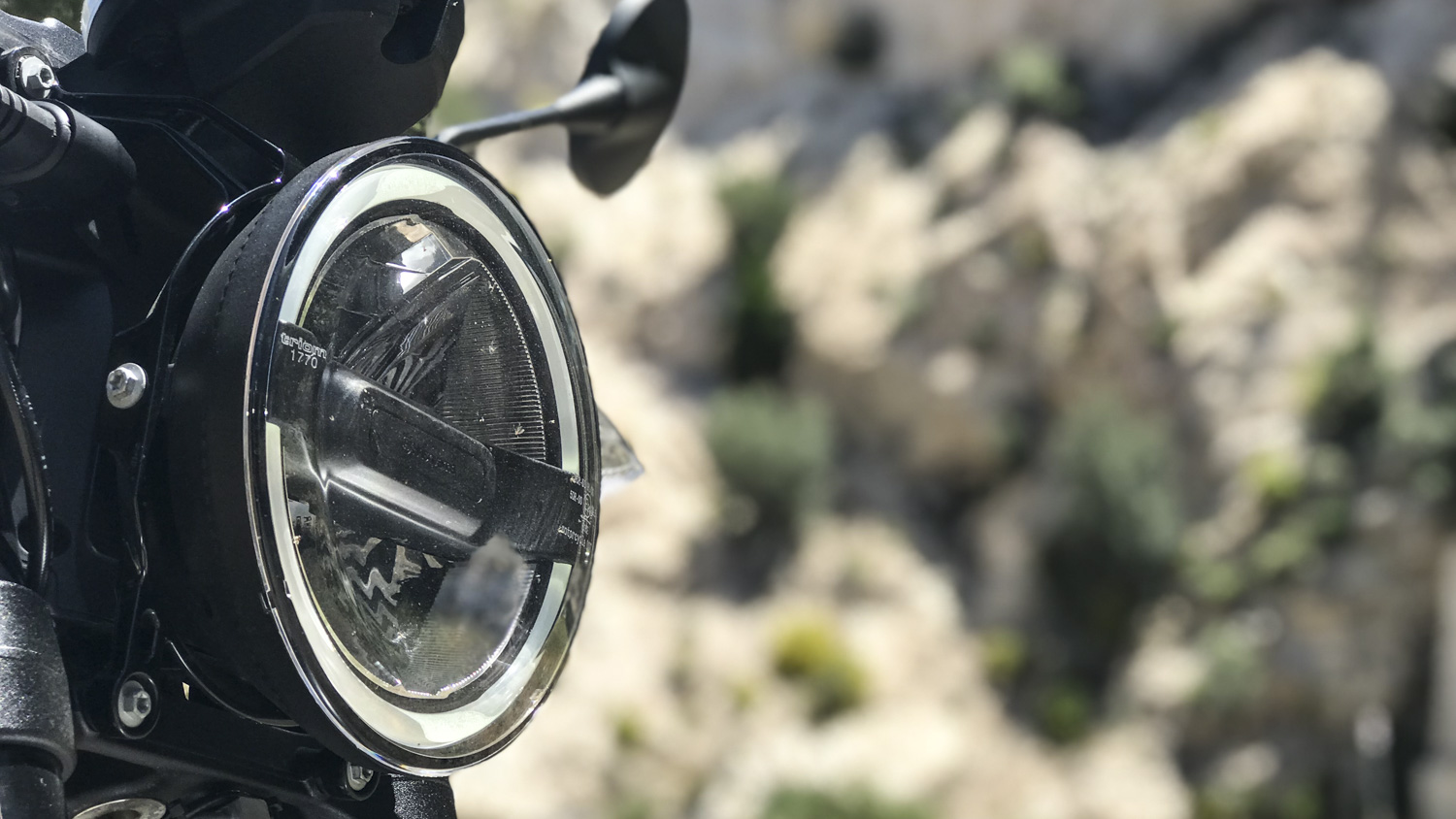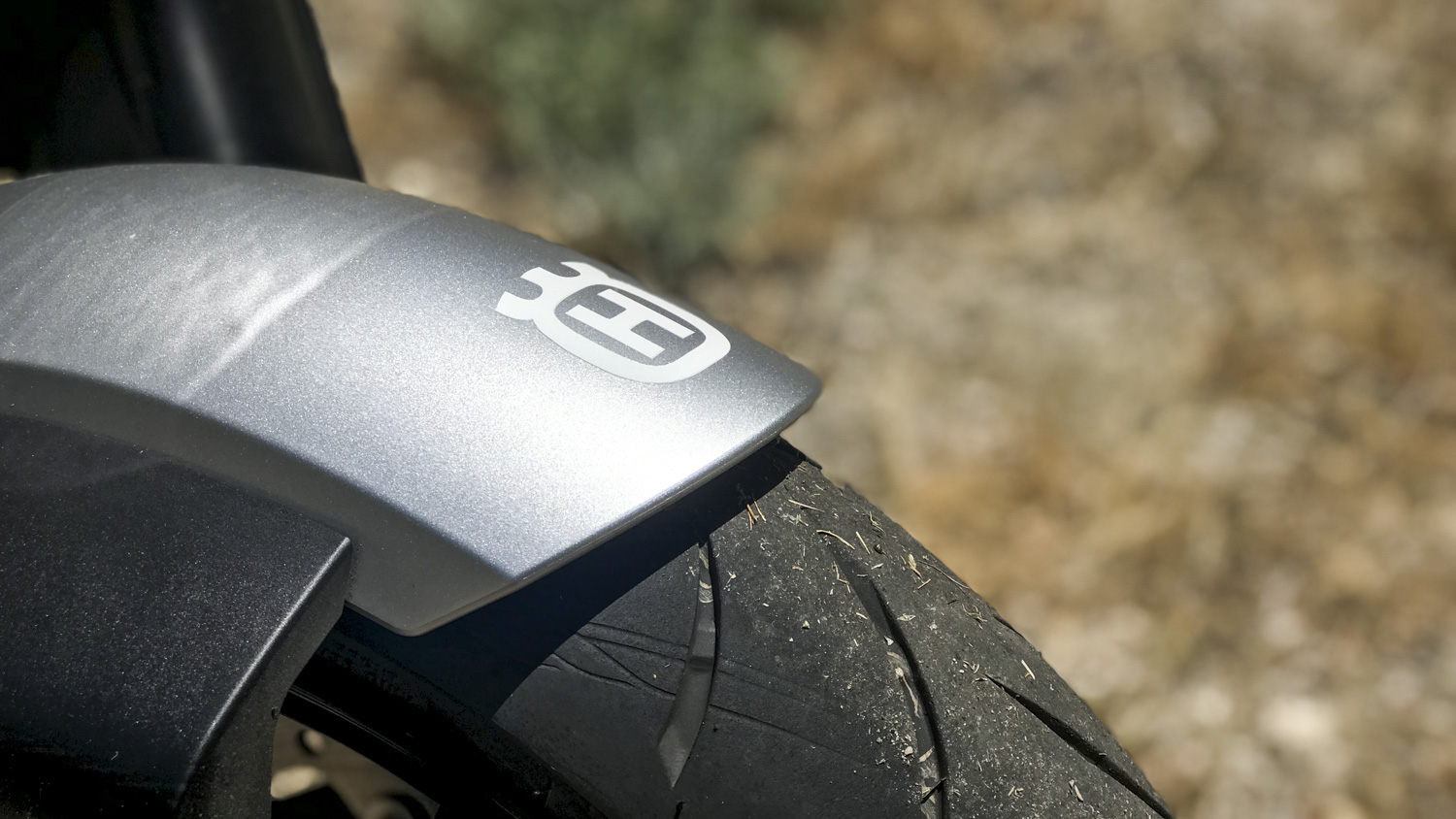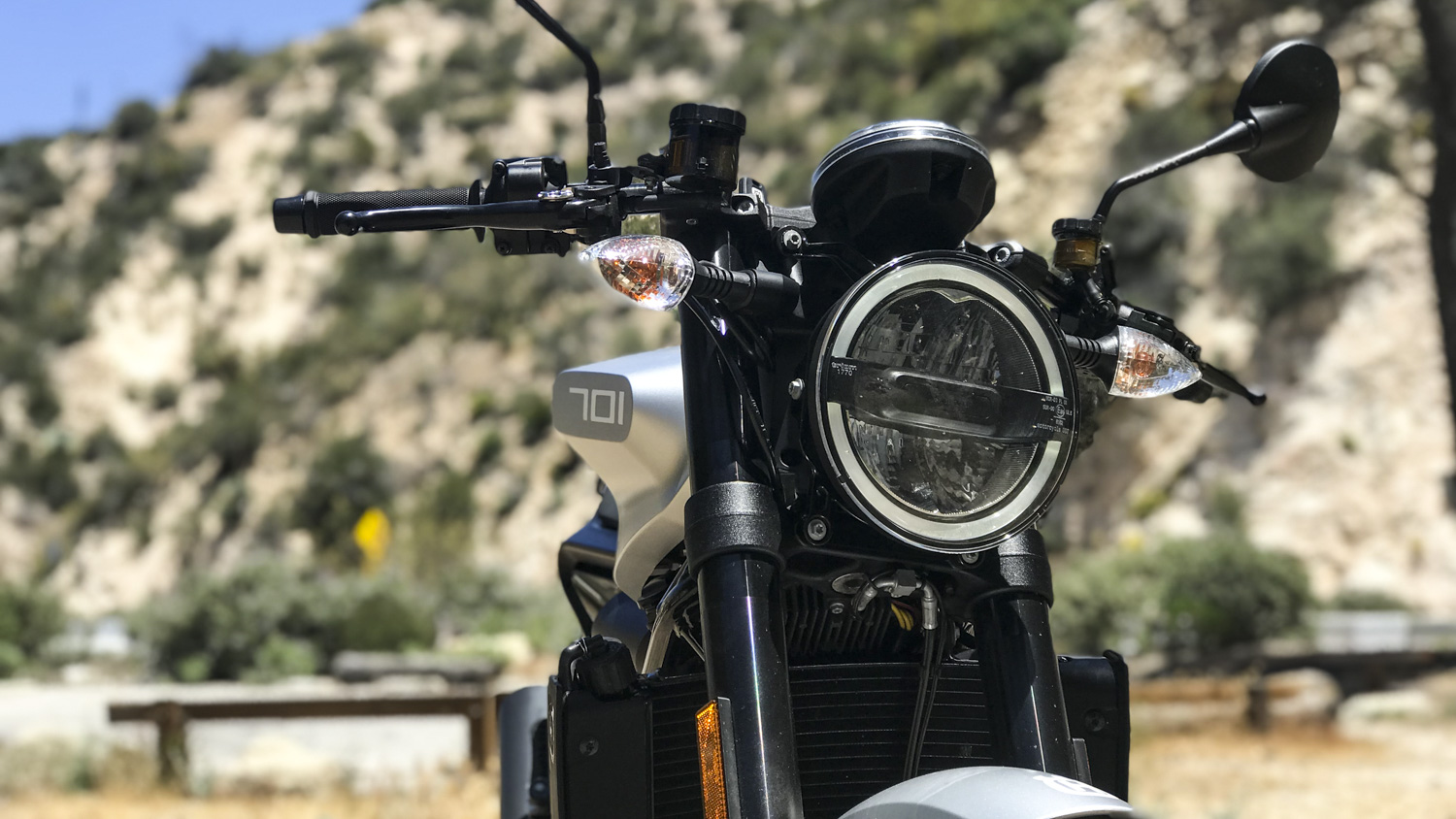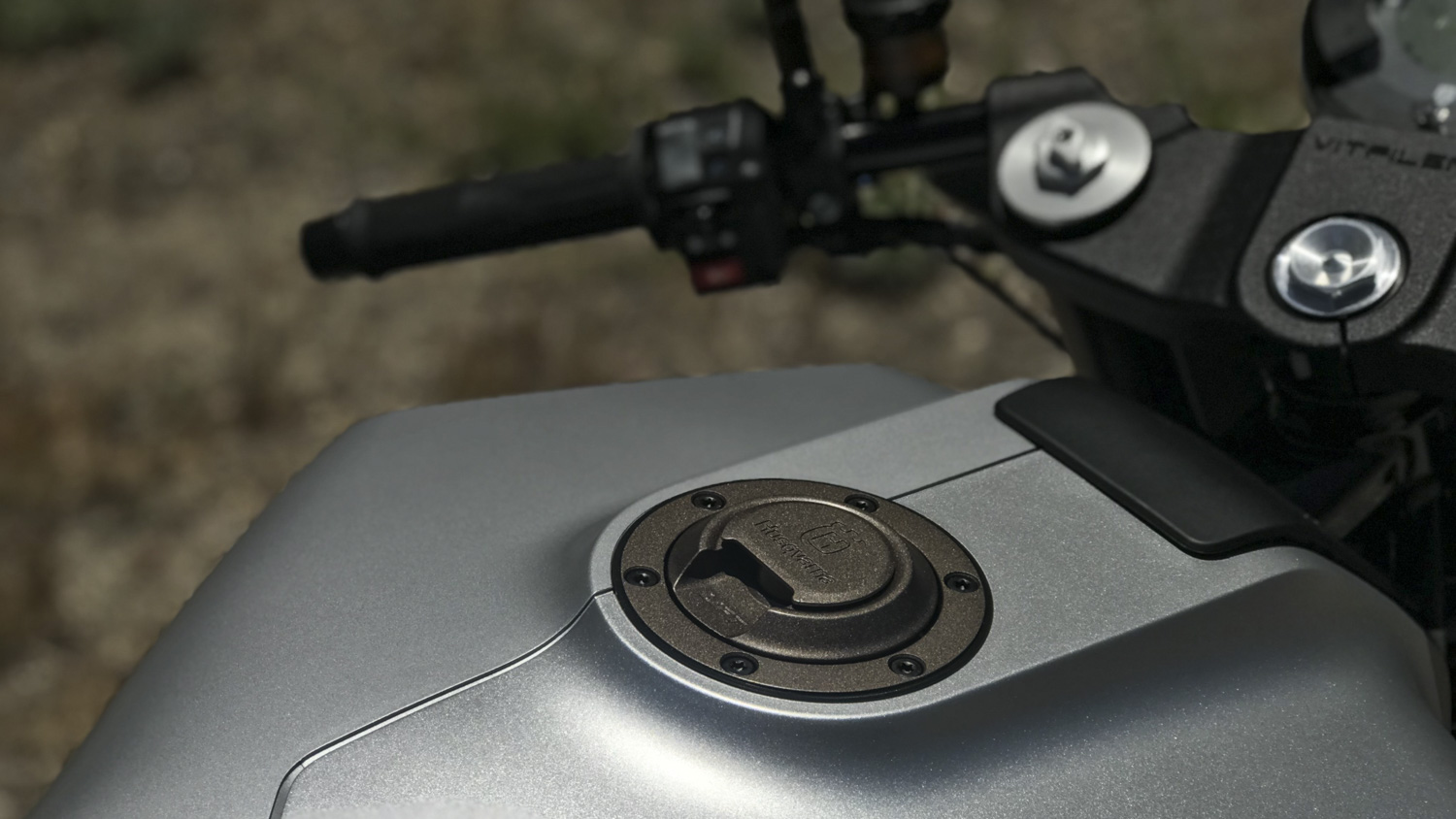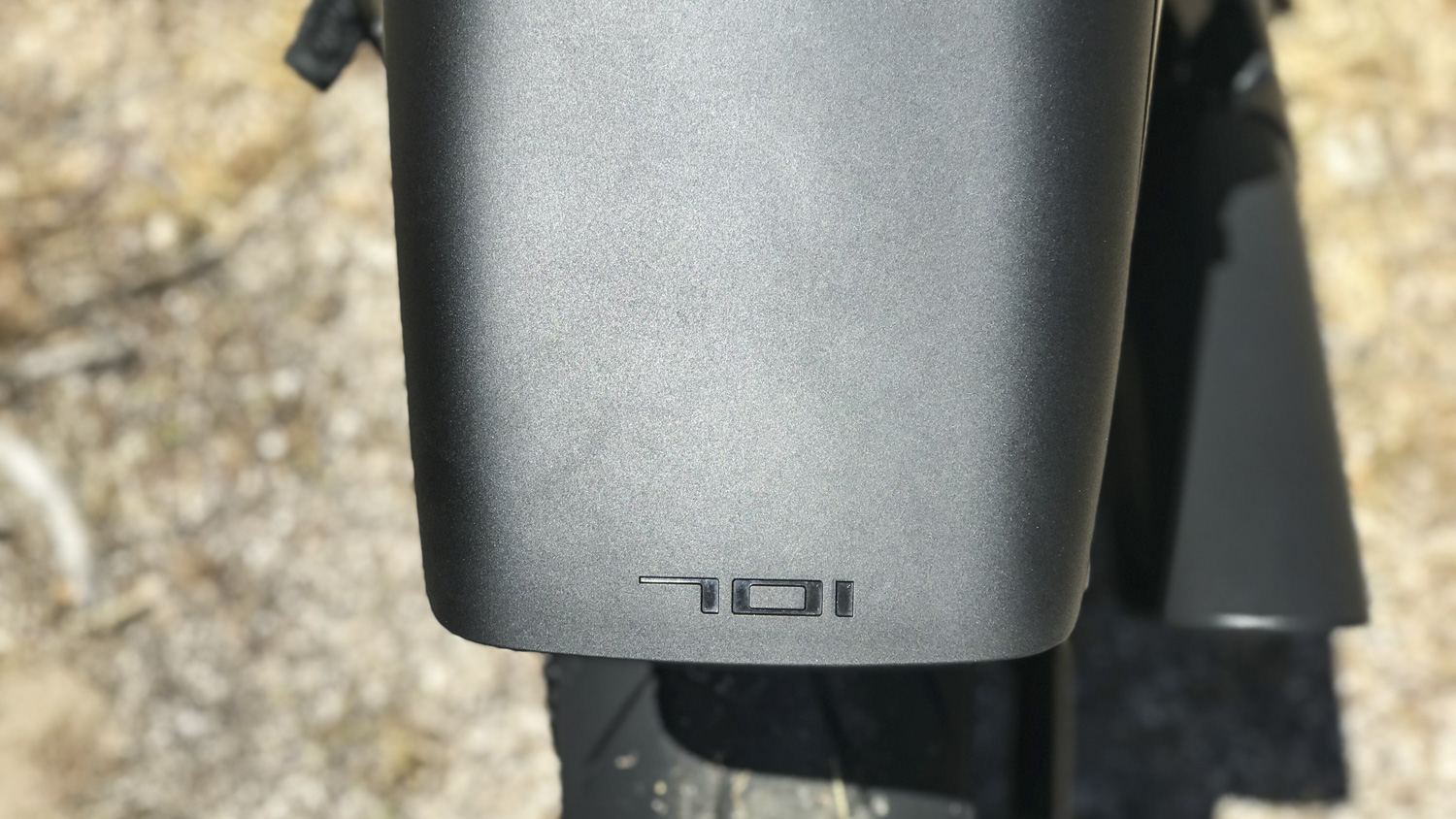 Upon first glance though, it's basicness can be slightly worrying. Almost as if Husqvarna forgot to actually design the exterior of the Vitpilen. There's no forward cowl. No bodywork cladded to the single-cylinder engine or on the naked trellis frame. There's just a very narrow silver, fuel tank. There's also a singularly alien-looking headlight. And that's it. Minimalist to an extreme. These are the thoughts that invaded my head as I first lifted my leg over it and felt the nothingness below me.
Usually, motorcycles feel chunky beneath my hips. They give off a feeling similar to that of riding a horse. The Vitpilen? Not so. Because of the narrow footprint of the Vitpilen, the first few miles gave me a sensation I've never felt before: the sensation of flying. Between the low bars, its flyweight status, and the chin protection of my full-face AGV helmet, the Vitpilen absolutely disappeared from under me. Though I could feel the thumping of the single-cylinder engine, because I couldn't see anything but the road ahead, it honestly felt like nothing was there. I imagine this is what the hawk I had seen earlier feels when soaring through the mountain updrafts. Because of this, the Vitpilen does have a short adjustment period, especially for those new to flight. However, as soon as you start to trust that there's still something connecting you to the road, you'll be rewarded with a helluva ride.
Soaring from turn to turn, I could angle the Vitpilen as if it had ailerons. Dip to the left and drag a knee. Dip to the right and drag the opposite knee. Because it weighs just 346 pounds, the motorcycle feels as if it becomes an extension of your legs and arms and hips. It's all sort of telepathy. Through 70 miles of Angeles National Forest; through the nerve-like pathways and near-alpine passes; each time I connected a set of esses, I hooted into the ether, dispelling the haunted blackness of the past few weeks. And when I can to straights, the Vitpilen's modicum of power made my flight all that more fun.
Here's the thing: The Vitpilen's single-cylinder engine isn't anything to write home about. The 692cc engine isn't the manic hellion like KTM's Super Duke R. Nor does it feel as torquey as the V-Twin in Indian's Scout. The Vitpilen's 75-odd-horsepower rather gives the impression of a momentum motorcycle. It has enough power to get up and go; definitely no slouch. But when Yamaha's and Kawasaki's and BMW's race bikes are ripping through the straights, popping wheelies and getting their riders into trouble, the Vitpilen's engine delivers a more restrained riding experience. Yet, after my 70-mile road rally, I wouldn't add a single horse to its stable. Let me explain.

In the automotive world, there's this lovely saying, "slow car fast." Fast cars are great. I myself love them as evidenced by the plethora of Skittles-colored exotica that is featured on my Instagram. But if you want to learn a road, learn a track, or learn how to really drive and ride fast, get something without a team of rampaging stallions under your foot or right grip. Power and speed can either lead to bad habits or to big trouble. Again, I'm not saying power isn't intoxicating, but if you really want to learn how to drive or ride fast, get something slow, learn how to use your momentum and strive for smooth inputs, and the speed will come. Sooner or later, you'll be making Porsche 911 GT3s or BMW S1000RRs pull to the side and let you pass even when you're in something with a quarter of the power. And that's what the Vitpilen offers: a way of learning how to go faster, and in such a way, you'll never be without a smile.
Up along one of the many ridges by the road, I pull to a turnout at the base of a mighty cliff. I'll have to make a decision, as up ahead there's a fork in the serpentine pavement. Right: a quick way back to my start point. Left: an additional hour-long loop. I've already been riding for quite some time. Some quick, some leisurely. With a bike so small, and my own frame so large, I would've thought that my arms, legs, and posterior would've tired or become sore by now. Yet, there's no pain and I feel as fresh as when I started my trek through the Californian mountains. Actually, I feel better than when I started. As we've conquered each mile, my soul has become more invigorated. I want more. More sunshine. More tarmac. More turns. More happiness. The Vitpilen and I have become fast friends and I have no intention of turning back now.
Left it is.
After finishing my trip, which took me up and down the back roads and main thoroughfares of Angeles Crest, I quite quickly came to love this machine and the experience it delivers. There's just this ethereal quality to the Vitpilen's existence. Yet, when Husqvarna first announced it, I wasn't sure if it would be a success or a monumental flop. The recipe didn't seem right for today's power-obsessed riders, and Husqvarna's hope that the Vitpilen would entrance would-be motorcyclists to the fold seemed slightly naive in a world that's quickly accepting autonomy. I'm so happy I was wrong on all accounts.
The Vitpilen, which starts at $11,999, is a bargain for both newbies and old-hats alike. In fact, after my time with the Vitpilen, I think Husqvarna is offering this motorcycle at a price that would have most police departments investigating for grand larceny. Or perhaps think about it this way: prescriptions and therapists can be hugely expensive, and you can either pay for all the chemicals and psychoanalysis to right your troubled brain, or you could just buy a Vitpilen and a tank of gas. I know which I'd pick.
Editors' Recommendations