The world of classic cars has a shockingly low barrier to entry. You can buy an old muscle car or a classic European roadster for a few thousand dollars. But as with every other aspect of life, having a decent budget helps.

If you come to the party with six figures to spend, you can get a show-worthy example of most people's Holy Grail vehicles. You can still buy something a little beat up and restore it to its former glory. But in this case, the fixed-up version will be worth several hundred thousand dollars and is the kind of thing you can hand over to RM Sotheby's when you're bored with it and want to refill your coffers for a new project.
Some of this list may be a little optimistic, but here's what we believe you can get when you're shopping for a classic under $100k.
Corvette Stingray
Going into space is expensive; you're probably looking at tens of thousands of dollars per day for accommodation alone, not including your return shuttle. Buying a 1960s Corvette Stingray is a far cheaper way to feel like an astronaut.

The Stingray name has appeared on plenty of 'Vettes, starting with the Gen 2 model, which came out in 1963. It has a strange association with space; several leading astronauts, including Neil Armstrong, have owned one. Fictional spacemen have also spent plenty of time behind the wheel of a Stingray. William Shatner splashed out on a used Corvette after finally making it as an actor.

At the time of this writing, good-condition Corvette Stingrays from the 1960s and 1970s are selling on eBay for between $30,000 and $50,000. In short, you can get one of the best-looking sports cars in history for the price of a midrange family car.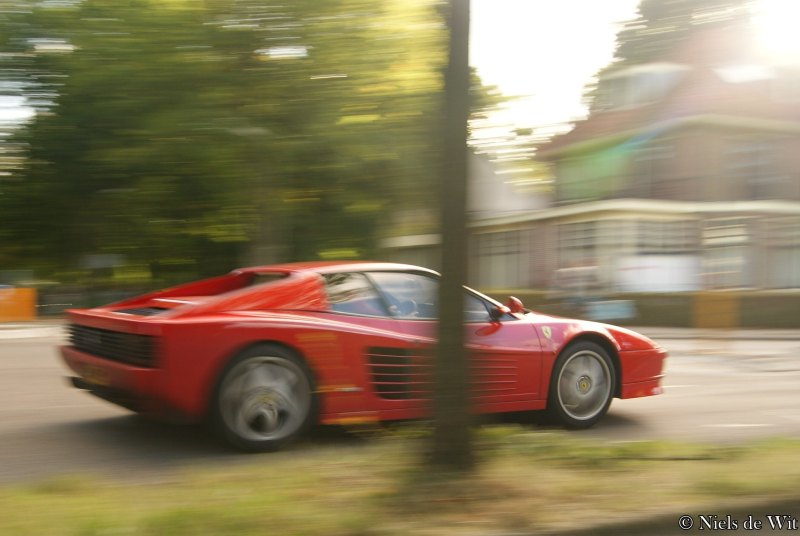 Ferrari Testarossa
Finding any Ferrari for sale at under $100,000 is not an easy task, and the Testarossa is no exception. But the standout 80s sports car is one of the "cheaper" models available, averaging around $150,000 in good condition. If you obsess over this task and let it consume you entirely, there's a chance you'll find one for less than six figures.

A classic Ferrari at 33% off is not going to be a pristine example. It will need some work, and parts are going to be pricey. Working on a Ferrari isn't easy either, particularly if anything needs doing to the 4.9-liter flat-12 engine. Still, when it eventually fires up, and you're blasting down the highway with a Tears for Fears compilation on the radio, it'll all be worth it.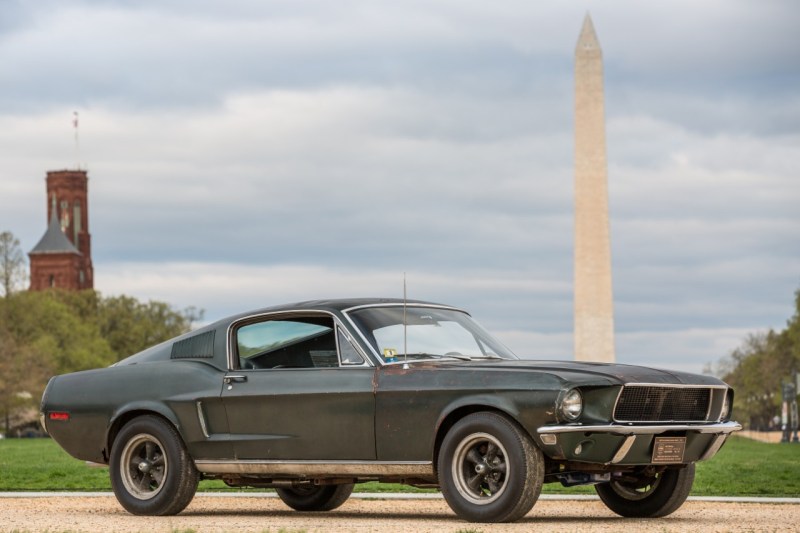 1968 Ford Mustang GT
A Ford Mustang is always worth considering if you're looking for a classic muscle car. The 'Stang itself is arguably the most iconic muscle car, and the standout Mustang is the 1968 GT model. Movie buffs will remember it as the one Steve McQueen was driving in Bullitt.
This is one of the cheaper options on this list, and if you look hard enough, you may be able to snag an example in good condition for somewhere in the region of $20,000. Pristine examples creep toward the $80,000 mark, and if you want one of the actual two from Bullitt, you're talking millions.

A classic Mustang is also a great option if you want to take on a project. The cars were, and still are, immensely popular — so sourcing parts is an absolute breeze.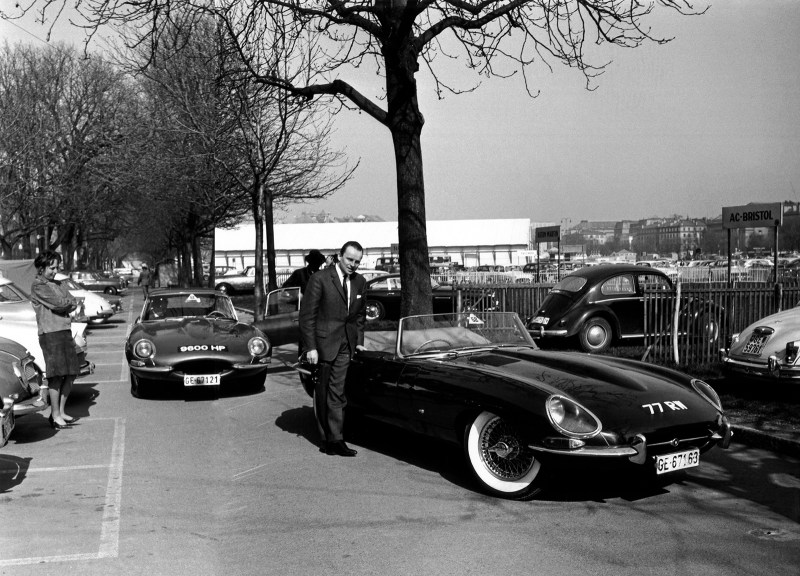 Jaguar E-Type
There have been many beautiful Jaguars, but none quite match the E-Type (or the Jaguar XK-E to those on the American side of the pond). The Jag has everything you want in a classic and sums up Britain's "cool phase" quite nicely.
Nothing screams bold styling like a hood so long that it's already at your destination before you set off. Your options include a roadster and a coupe, but you should opt for the coupe, as that's the car everyone pictures when you say "E-Type." Under the long hood is a 4.2-liter straight-6 engine unless the previous owner has done something silly and decided to modernize everything. Assuming not all of your E-Type's horses have left the stable, it can go from 0 to 60 in around 7.5 seconds.

A mint condition E-Type can usually be found for sale around the $70,000 mark. Examples that need a little care and attention are available from around $40,000 — and if you want to go lower than that, expect to see a rusted-out chassis arriving on a flatbed.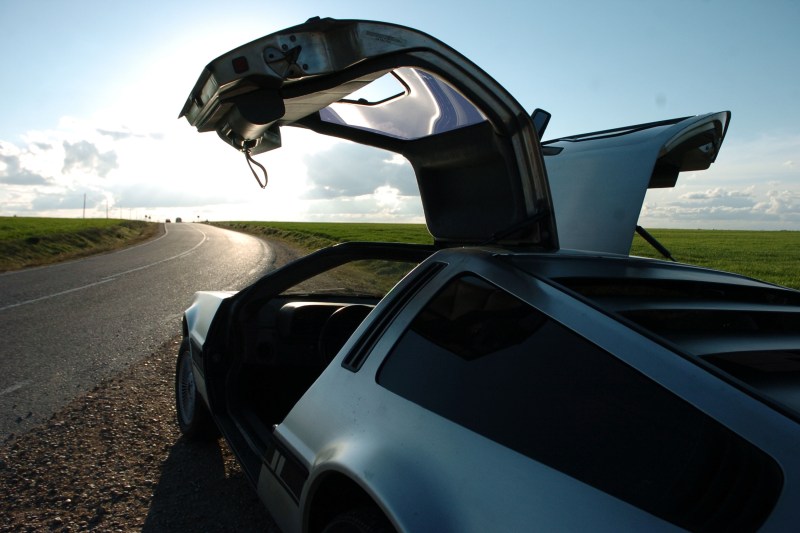 DeLorean DMC-12
The DeLorean DMC-12 didn't make this list for performance reasons. In fact, the movie franchise that secured John DeLorean's stainless steel sports car a place in history had a gag based on the fact the DMC-12's speedometer only went up to 85.
While the vehicle itself is pretty rare, only 9,000 were made before the company went bust in 1982, so finding a used one isn't that hard. There are plenty of examples on eBay available for less than $40,000. While none of these come fitted with a flux capacitor, Mr. Fusion blender, or a feature that lets you take to the skies — you will still be getting a truly standout piece of automotive history.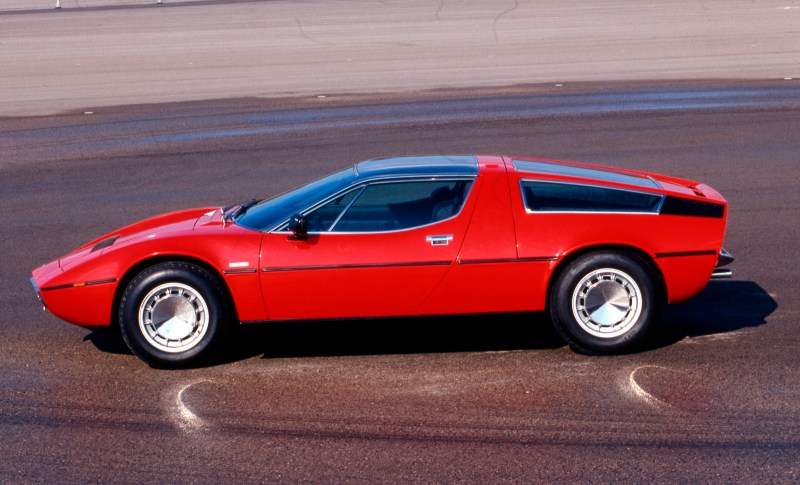 Maserati Bora
The Maserati Bora is another vehicle in the "wishful thinking" section. It should, and usually does, cost way more than our $100,000 budget. But if the clouds align, you may be able to snag one that has a few things wrong for far less than it's worth. Aspiration isn't limited to saving for something or waiting for your career to hit a point. You can buy a dream and put a little sweat into it.

If you do get your hands on a Bora, you've basically purchased a piece of art. It's a beautiful mid-engined piece from the Italian manufacturer's 1970s heyday. That engine is a V8, and either 4.7 or 4.9 liters, offering 310 or 330 horsepower, respectively. It's an Italian car from the 1970s, so if you get one, expect regular breakdowns and hefty repair bills. But be honest with yourself; it's worth every single penny.
Editors' Recommendations