Great automakers produce great cars, but even the most idyllic manufacturers restrict their final products somewhat. Perhaps the accounting department shut down a brilliant engineering idea because it was too expensive or the product planners wanted to restrict performance to leave room for an upcoming special edition. Whatever the reason, some potential always seems left on the table during new vehicle development stages.
That's where the aftermarket comes in. Production vehicles are transformed into even greater cars through careful modification of powertrain, suspension, aerodynamics, and other components. At the higher end, specialty tuners like Brabus and Hennessey convert powerful (and expensive) cars into monsters. At the grass roots level, enthusiasts get more creative with their budgets. This one's for you guys.
Here are the five best cars to modify for less than $15K. Of course, you can go hog wild and spend a lot more, but each of these vehicles can be had for relatively cheap and respond well to customization.
Honda Civic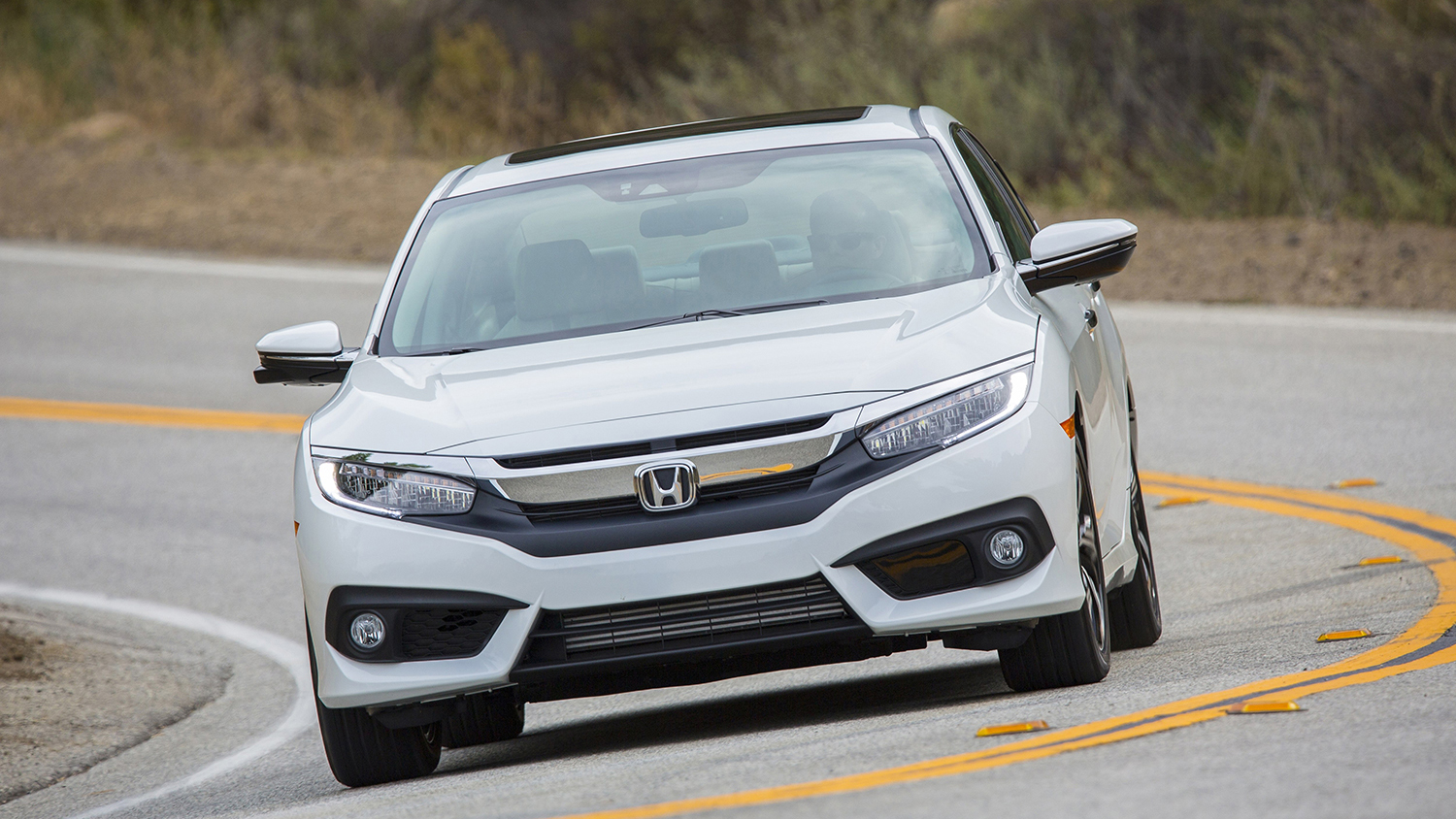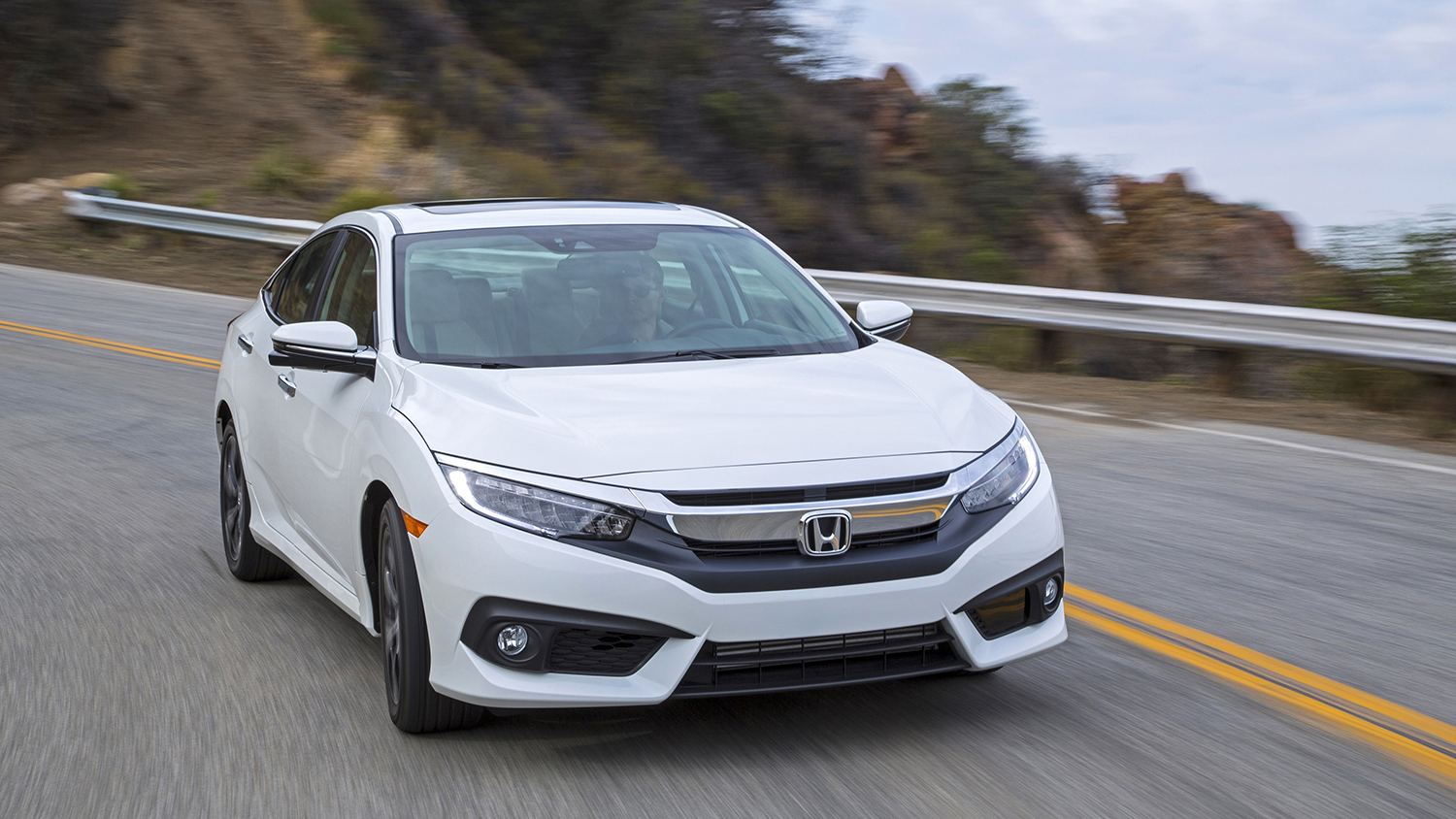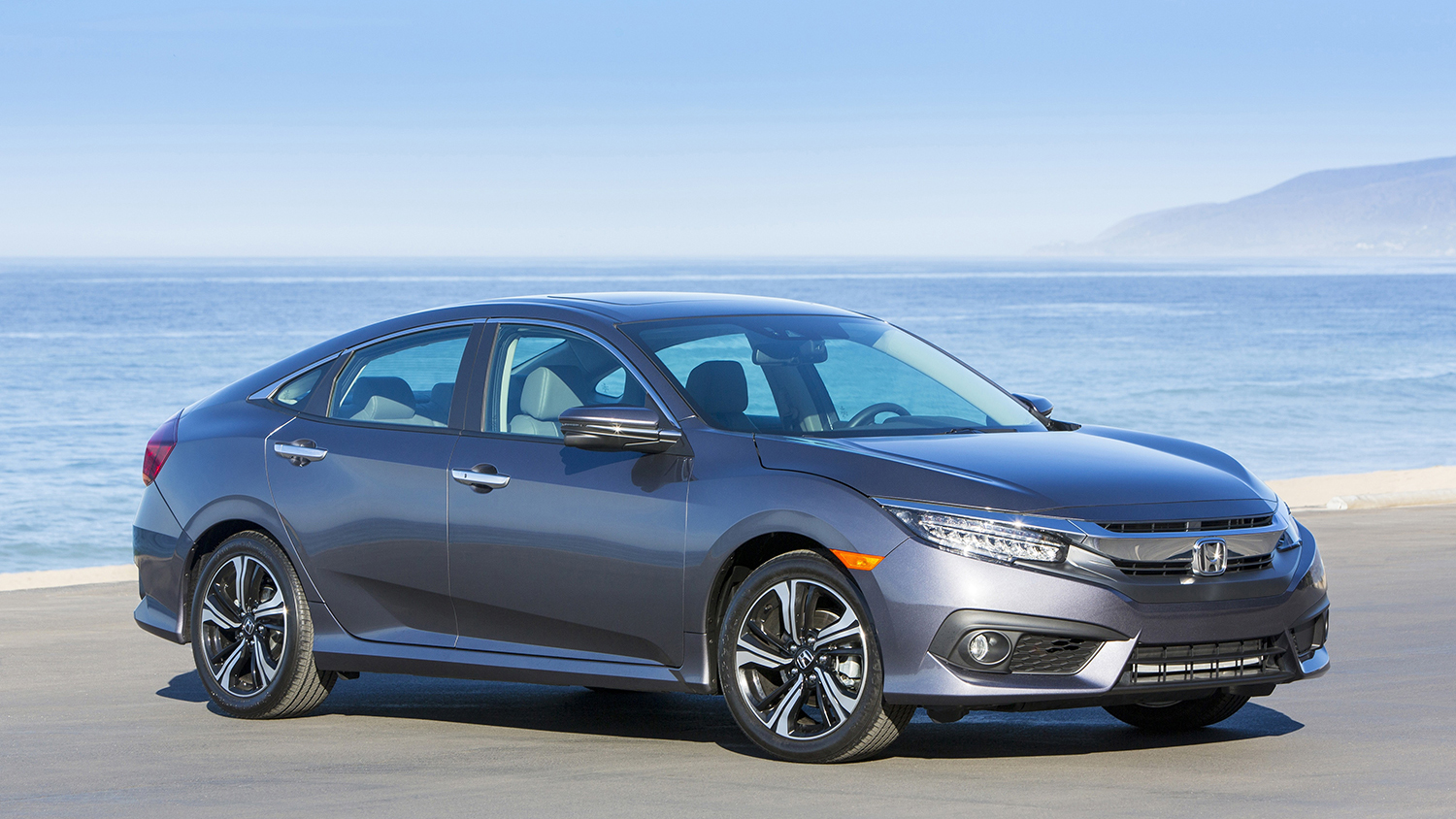 Yes, one of the most mass produced vehicles of all time is also a tuner's dream car. That isn't to say the Civic is particularly fast (at least non-Si or Type R versions), but it is ridiculously reliable and therefore a perfect platform for performance enhancements.
The Civic has been on sale in the U.S. since 1973, but only when the fourth generation arrived (1988), did the compact receive a fully independent rear suspension. Until the seventh generation was introduced in 2001, the Civic remained extremely light and is often a great candidate for engine swaps. Newer models have grown heavier and more complicated, but they're also much quicker out of the box. At this point, $15K could probably even score you an early model year of the current generation Civic, which was available with a turbocharged engine for the first time. Our advice, though, is to scout a sixth generation hatchback for under $3K or an eighth generation Si for around $7K.
Nissan 240SX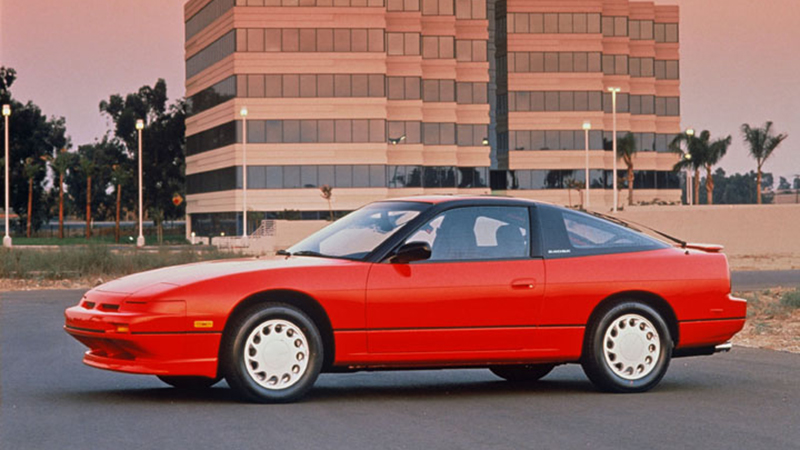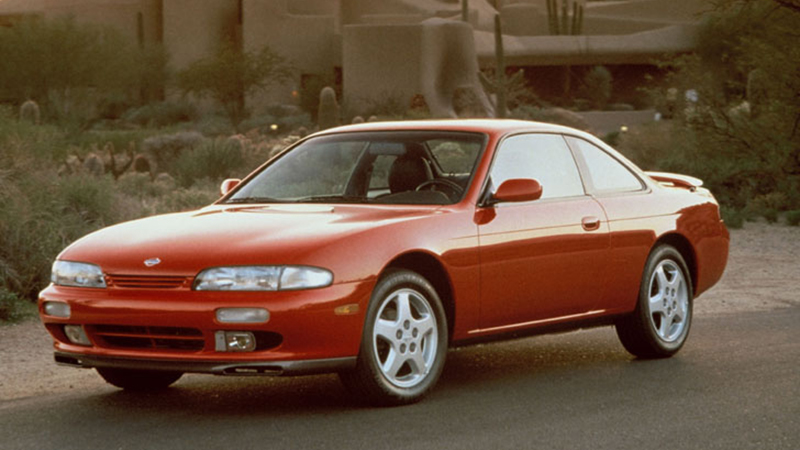 The darling of amateur drifting competitions the world over, Nissan's 240SX can't contend with the Civic's modification scale, but it can certainly hold its own in terms of tuner enthusiasm. Finding an unmodified 240SX is like finding a vegan that talks about more than just being vegan.
Produced in two generations from 1989 to 1998, the 240SX is prized as a lightweight, rear-wheel drive sports car with excellent weight distribution (55:45 front to rear). Though its stock 2.4-liter four-cylinder engine is underpowered, the 240SX's large engine compartment swallows a number of larger, more potent powertrains. We recommend tracking down a lightly tuned example owned by a sane adult. In good condition, first generation (S13) versions sell in the neighborhood of $6K and second gen (S14) cars go for about $9K. Blame the "drift tax" for the recent uptick in sale prices.
Mazda MX-5 Miata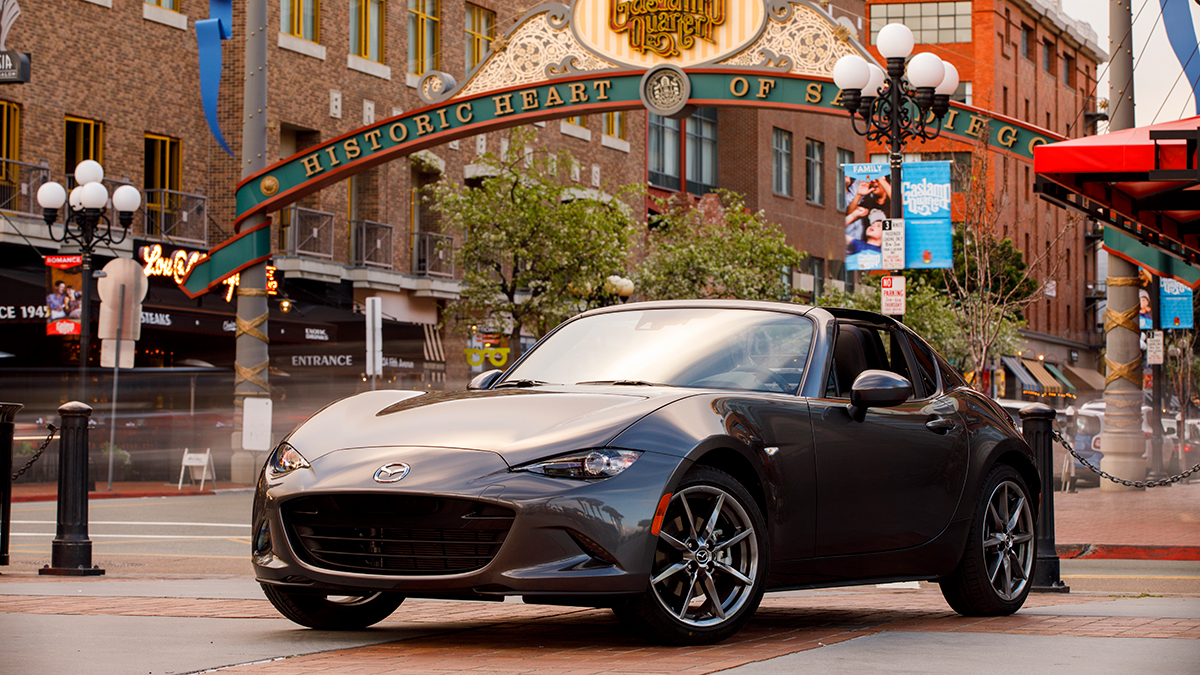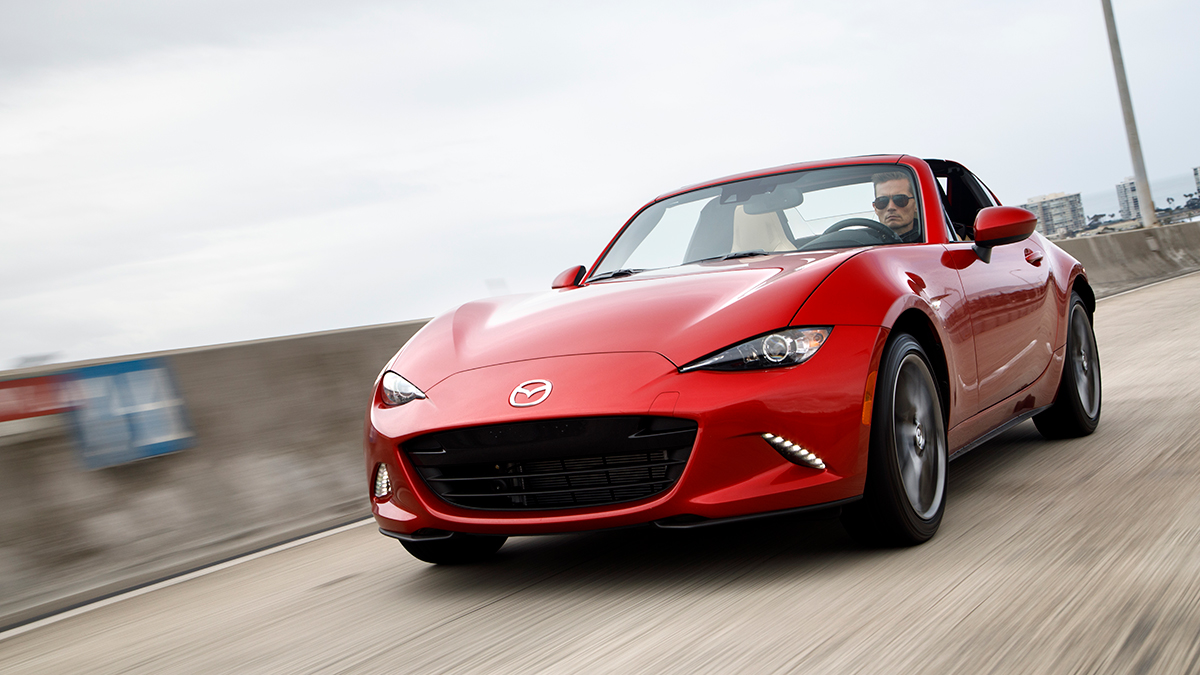 The Nissan 240SX may be drift king, but the Mazda Miata rules nearly every other form of motorsport. If there are turns involved, you can be sure a Miata will turn up. The reason for the roadster's broad appeal is its lightweight platform, availability of parts, and reliability. Simply bolt in a roll cage and you can be competitive (in the right racing class), but there's so much more you can do to this little sports car.
Now in its fourth generation, the MX-5 Miata has grown little in size or weight. A naturally aspirated four-cylinder is found under the hood of every model, and until the 2019 model year, power has always been within 50 horses of the original output. Common modifications include forced induction, suspension kits, and engine swaps (V8 units being the extreme end of this trend). First generation cars (NA) are finally starting to appreciate in value, but a low mileage example can still be had for around $5K. Second and third generation cars range from $6-12K in good condition and would be our pick for tuning plans.
Dodge Neon SRT-4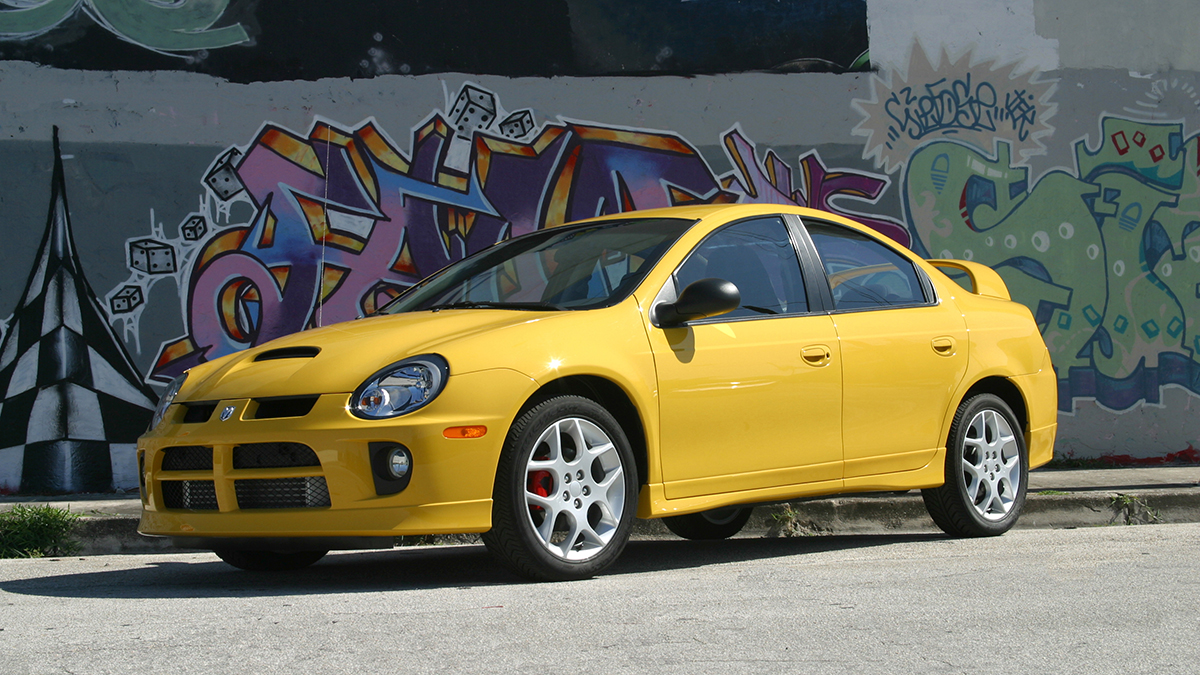 The Dodge Neon was a pretty lousy compact car, but it served as the platform for a ridiculously quick SRT version. Produced between 2003 and 2005, the Neon SRT-4 was the pet project of Chrysler's then-Executive VP, Tom Gale. Gale wanted to incorporate some of the common aftermarket modifications into a factory built compact car. His skunk works team eventually yielded the SRT-4 with 215 horsepower and 245 pound-feet of torque from a supercharged four-cylinder. In 2004, power was increased to 230hp.
Despite already being a "tuned" production car, the Neon SRT-4 quickly became a project car for mod shops and individuals. A range of bolt-ons from intakes to full exhaust systems to waste-gate actuators level up the SRT-4 to about 300hp. For more power, larger diameter turbochargers are required. However you tweak the SRT-4, it's one of the most entertaining compact cars ever built. Prices for 2003 models are around $5K, while the more potent 2004-05 versions cost upwards of $7K.
Jeep Wrangler
We know, we know; the Wrangler isn't technically a car. It is, however, one of the most commonly modified vehicles on the planet, so we feel compelled to include it. Even without modification, the Jeep Wrangler is incredibly capable off-road. With some tweaks, it becomes an outright beast of the unpaved terrain.
Jeep first introduced the Wrangler nameplate in 1986, though it followed in the footsteps of the CJ (or "civilian jeep") that had been produced since 1944. Solid axles and a body-on-frame design mean the Wrangler is about as durable as it gets. To enhance the truck's off-road performance, people commonly add larger mud terrain or all-terrain tires, longer-travel suspension systems, tougher axles, skid plates and rock sliders, and recovery gear. First generation (YJ) Wranglers can be found for about $7K, and second gen (TJ) models are available for around $8,500. Third gen (JK) units are floating around for under $15K, but just barely. Remember, you'll want some money left over to make your new rig your own.
Editors' Recommendations