With cars costing more than ever before and dealerships having a hard time getting and keeping inventory, now is a good time as any to look into purchasing a used car, especially if you're looking to stick to a budget. While shopping on a budget can be difficult, you can still find a reliable, well-equipped, and luxurious vehicle. The trick is knowing where to look.
Consumer Reports recently came out with its list of the best used vehicles from $10,000 to $40,000, and a few luxury cars made the cut. In order to be named one of the best vehicles in their price point, a car had to perform well in the outlet's road tests and have above-average reliability for multiple years.
The best used luxury cars under $25,000
If you're looking for a luxury vehicle with a budget of $10,000 to $15,000, Consumer Reports suggests the 2014-2015 Lincoln MKZ due to its handling, which it says rivals European sports sedans. The hybrid option tested at 34 mpg overall. If the Lincoln doesn't line up with what you're looking for, the outlet claims that the 2013 Mercedes-Benz E-Class is a good option.
With a budget of $15,000 to $20,000, the best luxury cars will come from Japan. Consumer Reports named the 2015-2016 Acura TLX and 2013-2015 Lexus ES as the best two choices. The outlet claims that the TLX "has a quiet cabin, came nicely equipped, and was available with a manual gearbox in V6 models." The ES, on the other hand, can be seen as a high-end version of the Toyota Camry. It's a good choice as it's "comfortable and quiet" with the hybrid model being frugal on gas.
Shoppers with a budget of $20,000 to $25,000 have a few more choices to explore. In this price bracket, Consumer Reports recommends multiple vehicles, including the 2015-2016 Acura TLX, 2018 BMW 3-Series, 2016 Lexus ES, 2016 Lexus ES Hybrid, 2015 Lexus GS, 2018 Lincoln MKZ, and 2016 Mercedes-Benz E-Class. If you're looking for a luxurious SUV, you'll want to check out the 2013 Lexus RX Hybrid.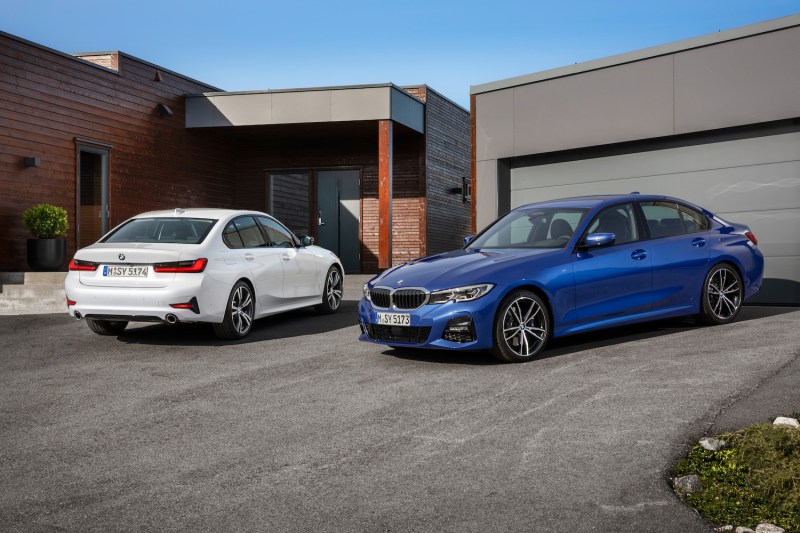 The best used luxury cars under $40,000
Make the jump up to the $25,000 to $30,000 range and luxury cars like the 2017-2018 Lexus ES and the 2017-2018 Mercedes-Benz E-Class. Consumer Reports claims that the "ES has a quiet and comfortable interior, gets a good 25 mpg overall from its V6, and is very reliable." The outlet praised the E-Class for its smooth, yet powerful turbo four-cylinder engine.
The last price category is for the $30,000 to $40,000 range. The only luxury car in this segment includes the 2020-2021 BMW 3-Series, which Consumer Reports said was "nearly without fault."
Clearly, if you're looking for used cars with some luxury, you can't really go wrong with the Acura TLX, Lexus ES, and Mercedes-Benz E-Class, as long as you get the right model year.
Editors' Recommendations