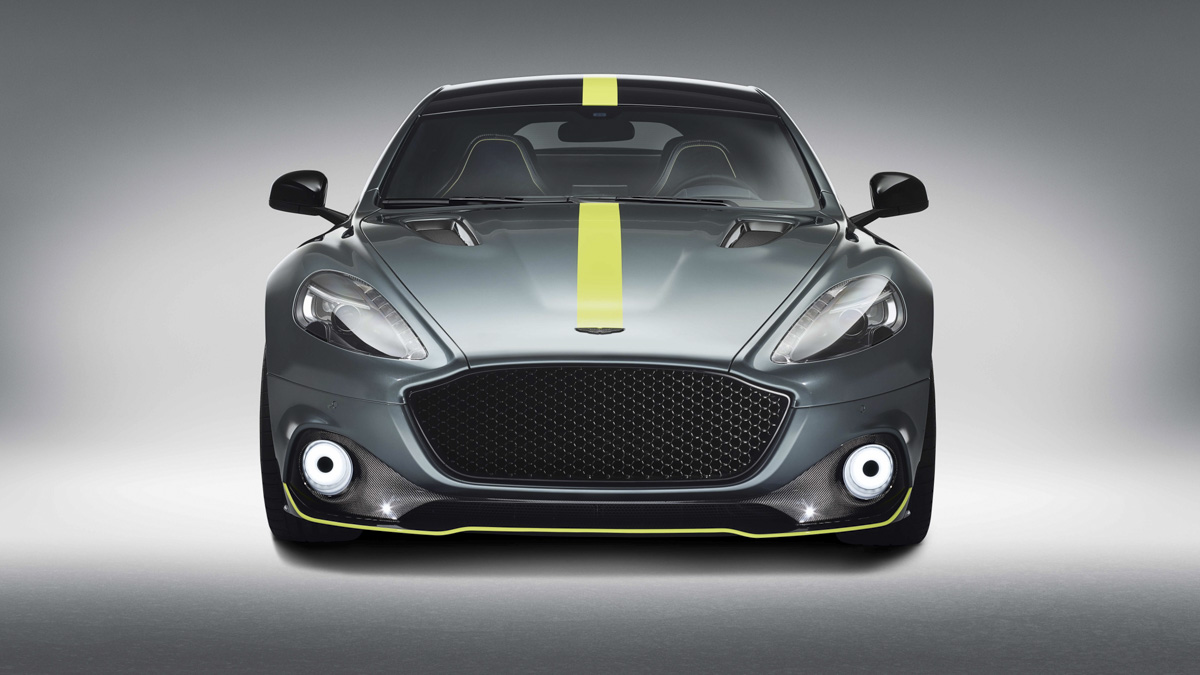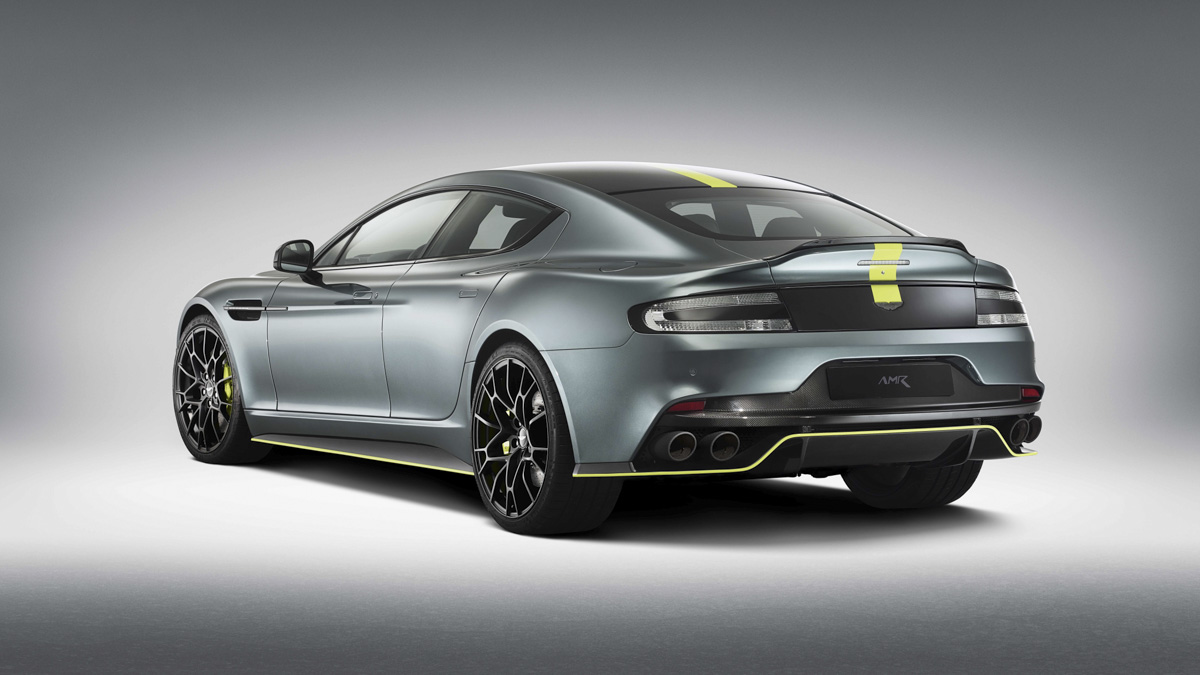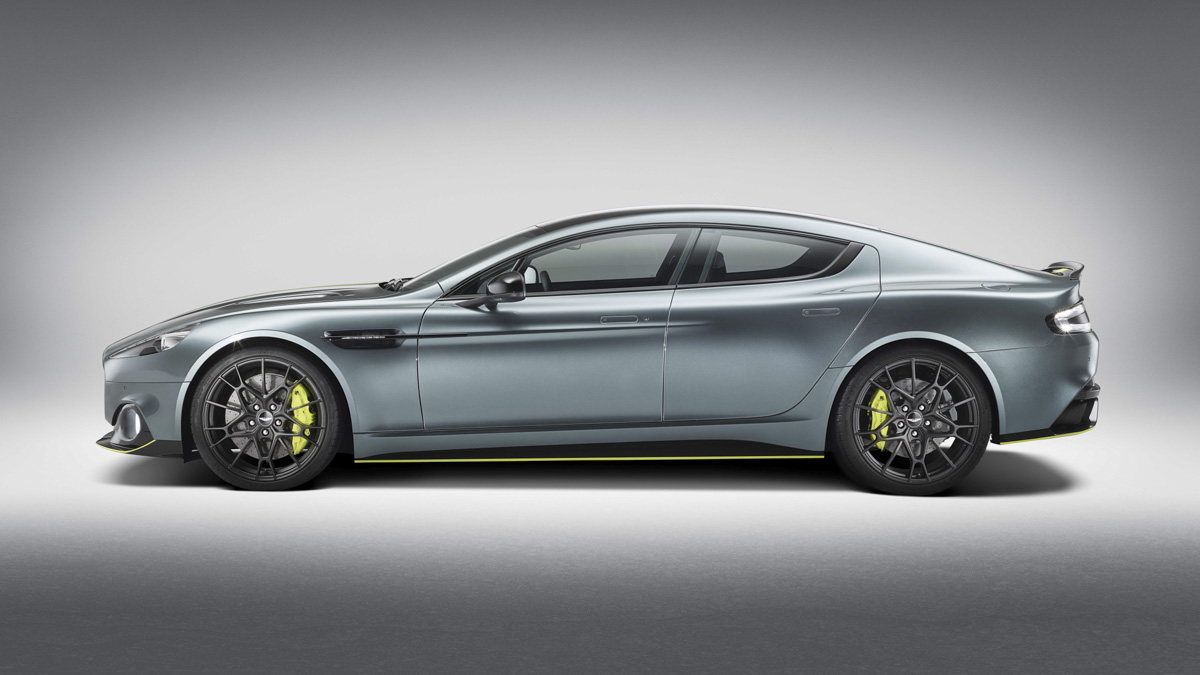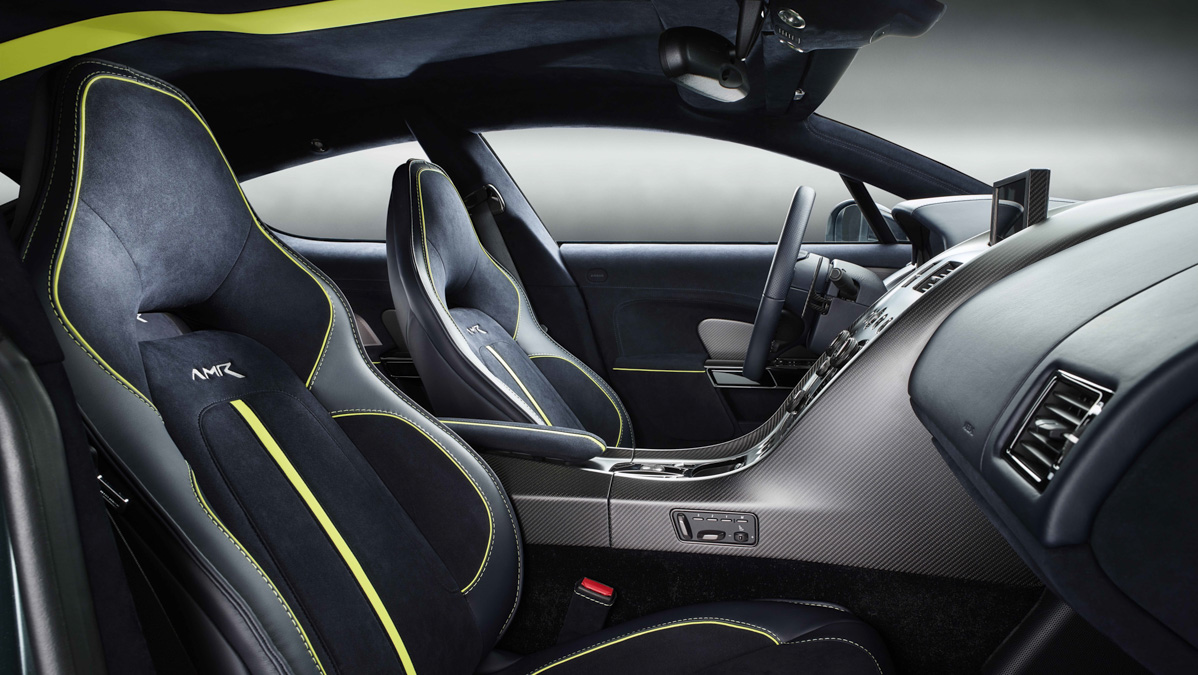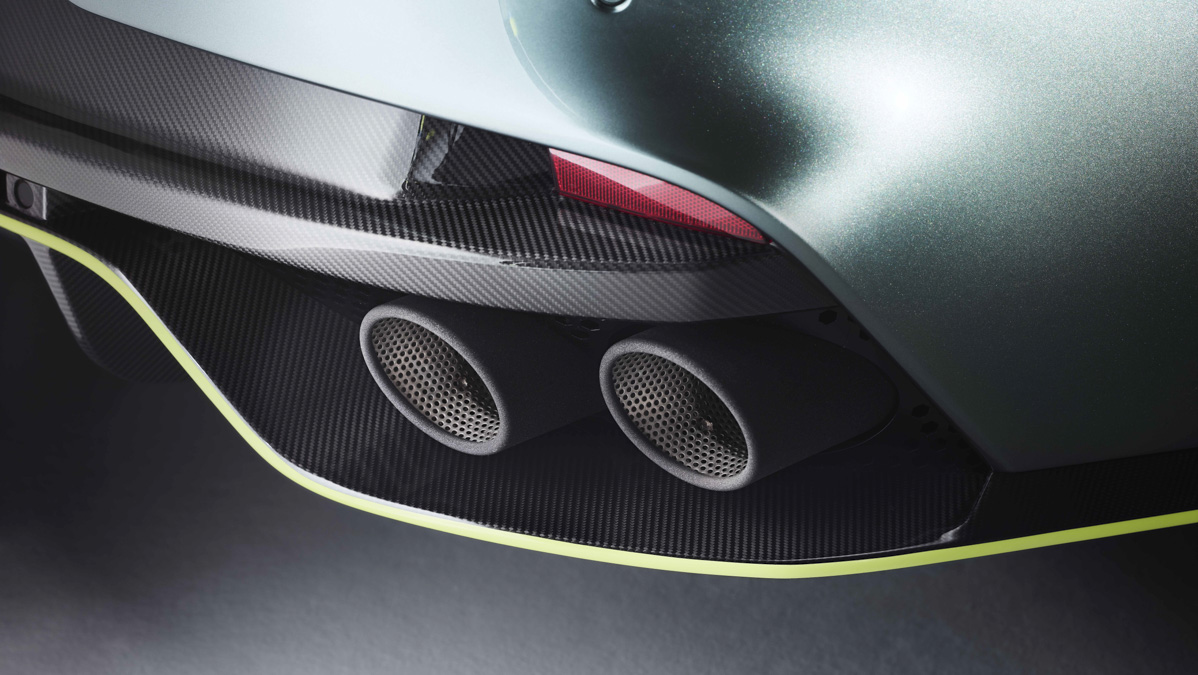 Though your typical sedan has fallen out of popularity with the average car buyer and been replaced by SUVs, luxury (even high-end) sports sedans continue to entice buyers that want power, prestige, agility, and space for up to five without the high-riding stance. Indeed, there are a number of super sedans now on offer, including the Porsche Panamera, Tesla Model S, Mercedes-AMG E63, BMW M5, and Audi RS7. However, of the current crop, only one car offers the glory and Spitfire-like exhaust from a naturally aspirated V-12: the new Aston Martin Rapide AMR.
The Rapide has been in Aston Martin's stable for quite some time and, if we're being honest, is looking long in the tooth compared to the firm's latest offerings, the Vantage and DB11. Adding the AMR badge seems to be the Rapide's swansong — a final parting gift to not just those that loved the styling of the Rapide, which in my opinion is the best of the super sedan lot, but also the last hurrah for the beastly, naturally aspirated 6.0-liter V-12 heart. From here on out, Aston Martins will either be electric, turbocharged, or, in the case of the forthcoming Valkyrie, hybrid.
Given its finality, the Rapide AMR has been thoroughly tweaked to be more in line with the rest of Aston Martin's AMR range. The V-12 is now rated for 580 horsepower thanks to a ton of parts lifted from Aston's Vantage GT12 program, including larger inlet manifolds, a new ECU calibration, and a host of other performance parts. You can handle 60 mph in just 4.2 seconds. Due to the up-rated oomph, as well as some subtlety tweaked aerodynamic changes, the four-door can now also hit a whopping 205 mph.
To aid in cornering capability, Aston Martin's engineers swapped the old cast aluminum wheels for a forged design, much like the DB11 AMR. It also now runs on sticky Michelin Pilot Super Sport tires and stops thanks to carbon ceramic brakes that feature six-piston calipers at the front and four-piston calipers at the rear.
To differentiate the Rapide AMR with the standard Rapide, the interior of the car can be specified with AMR lime or Galena Silver welting and stitching, as well as a carbon fiber console and Alcantara seats. Furthermore, the Rapide AMR gets a One-77 steering wheel option and a host of AMR logos stitched throughout. Outside, customers can spec the Rapide AMR in "Mariana Blue," "Scintilla Silver," "Lightning Silver," and "Onyx Black," with an option for AMR Lime accents and a full-length stripe in either "China Grey" or "Clubsport White."
There are only two slight issues, and one's more due to our bank accounts being so barren. The Rapide AMR will set customers back an eye-widening $240,000 before any options and only 210 AMR-branded Rapides will ever be made. For those lucky 210, deliveries will begin later in 2018. We wish we had more money.
Editors' Recommendations