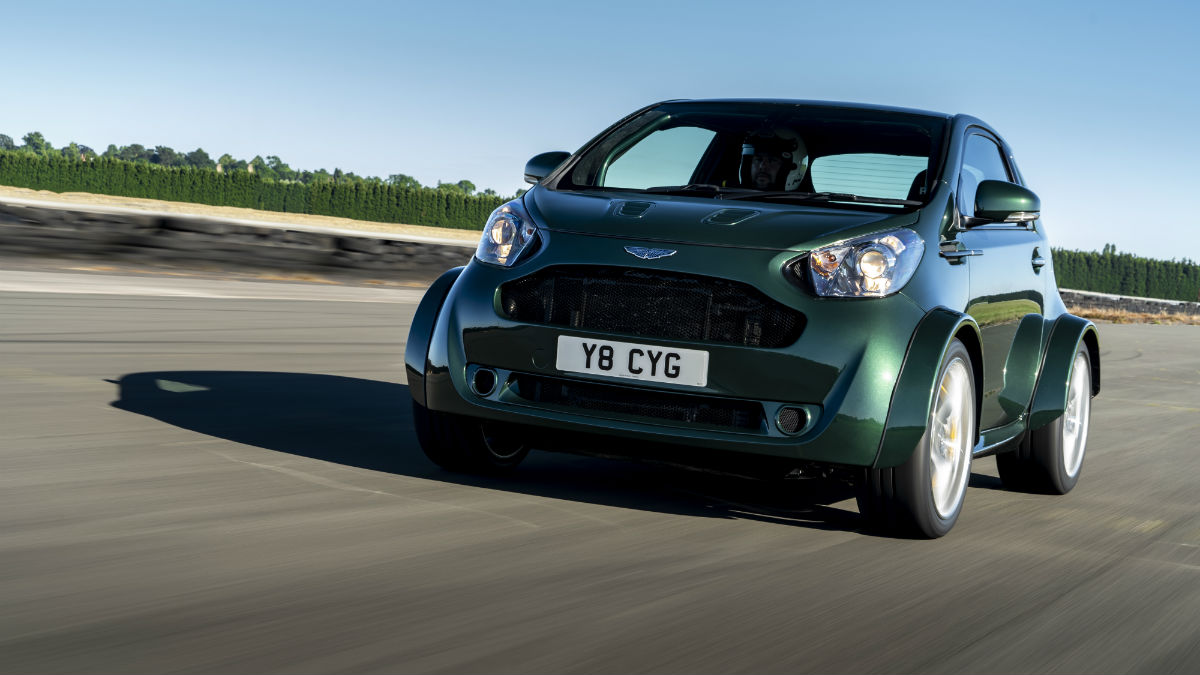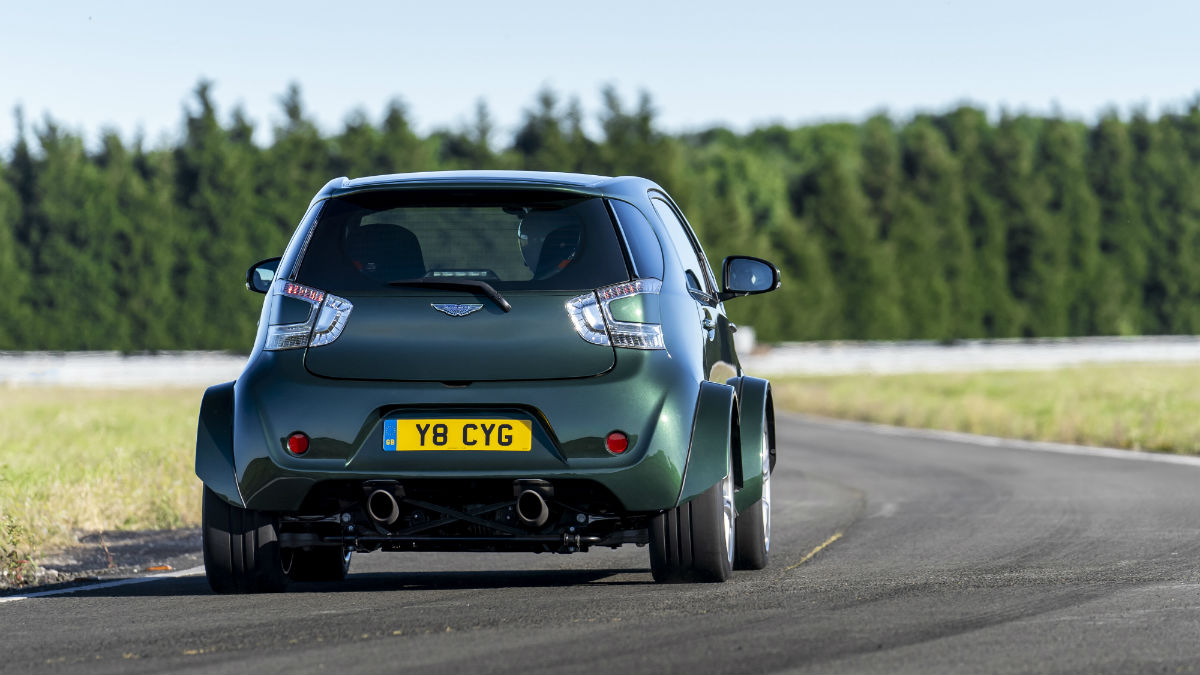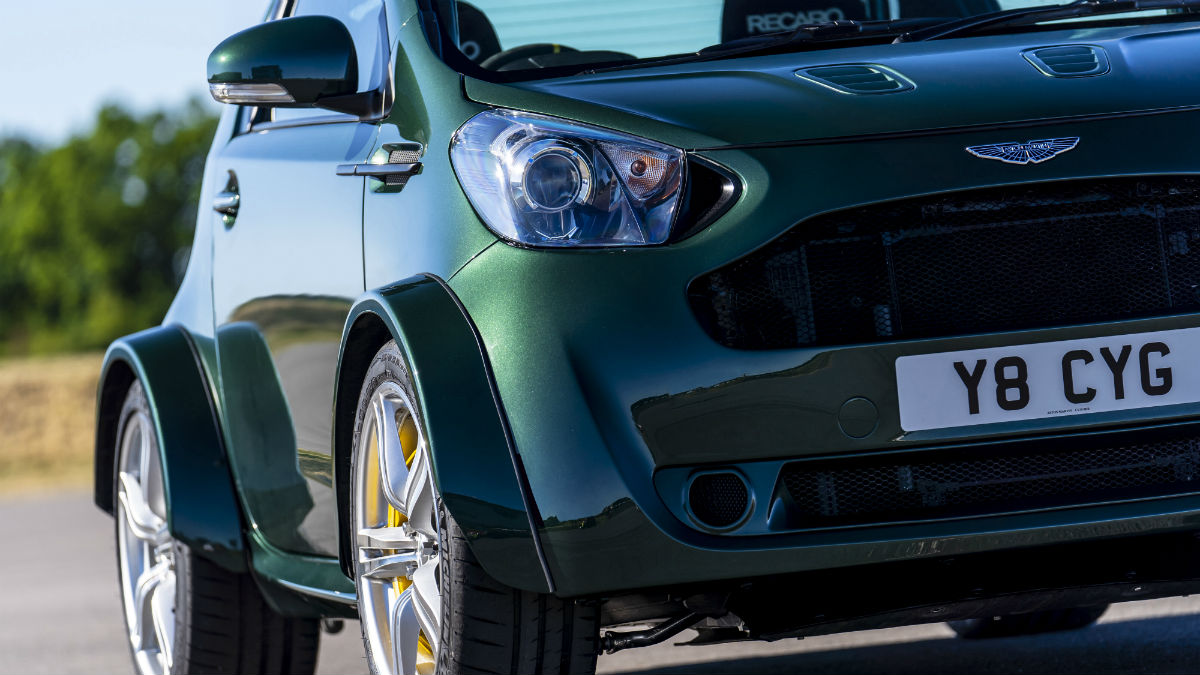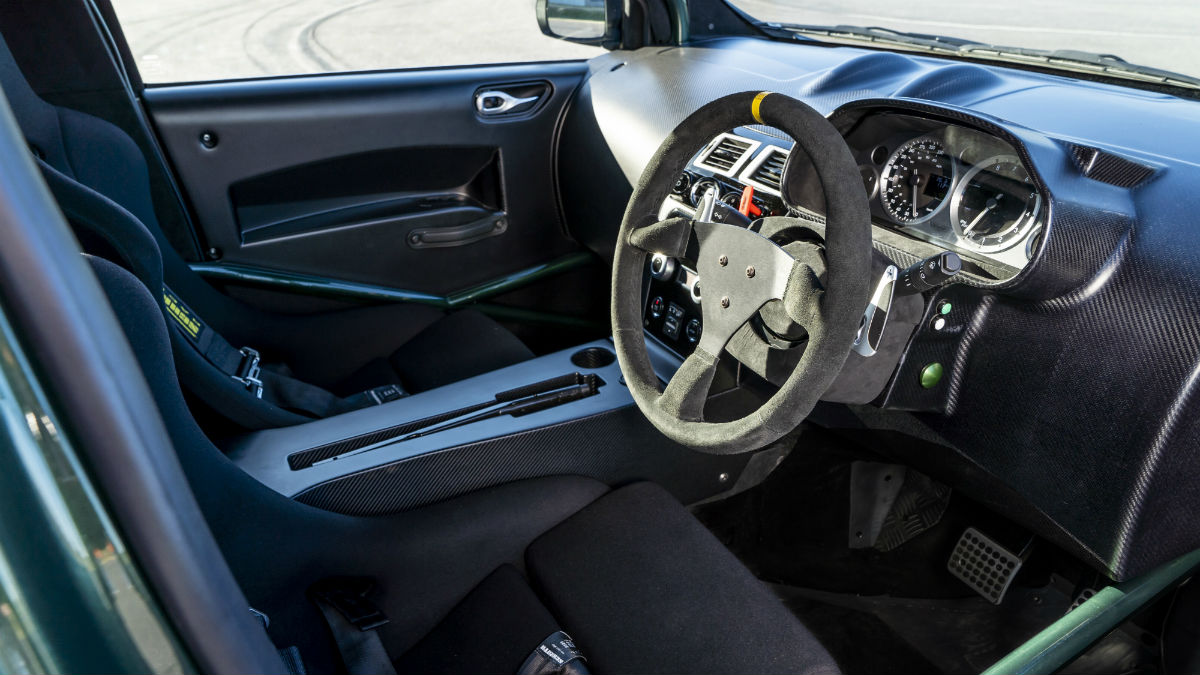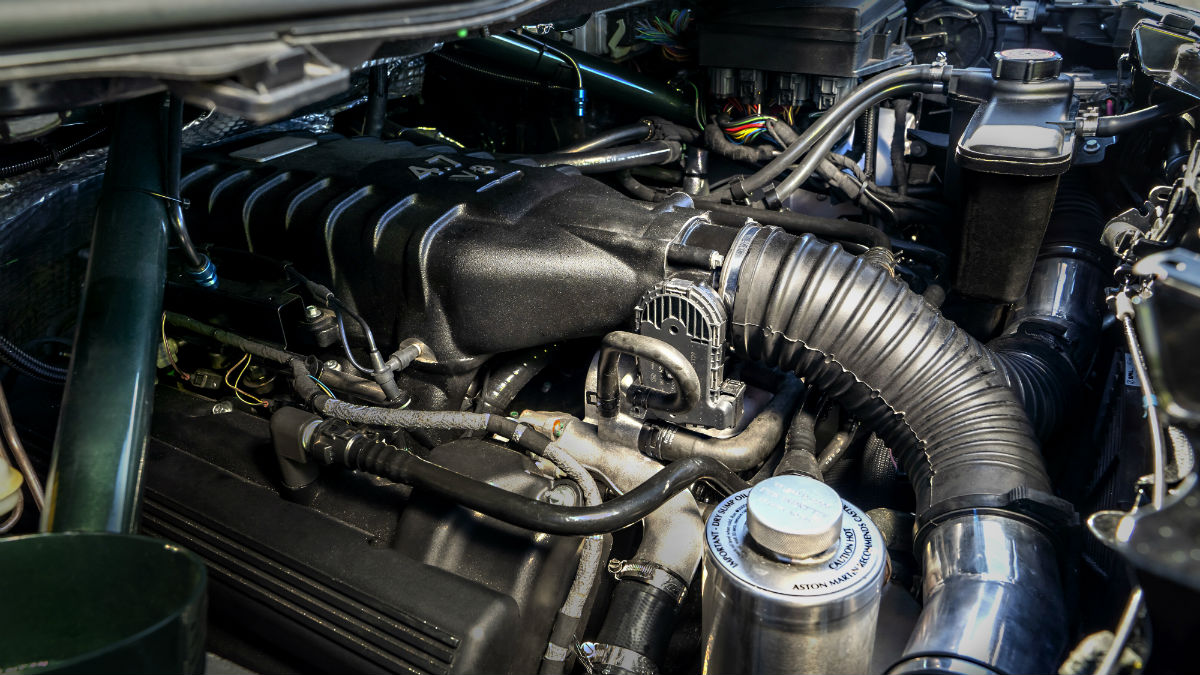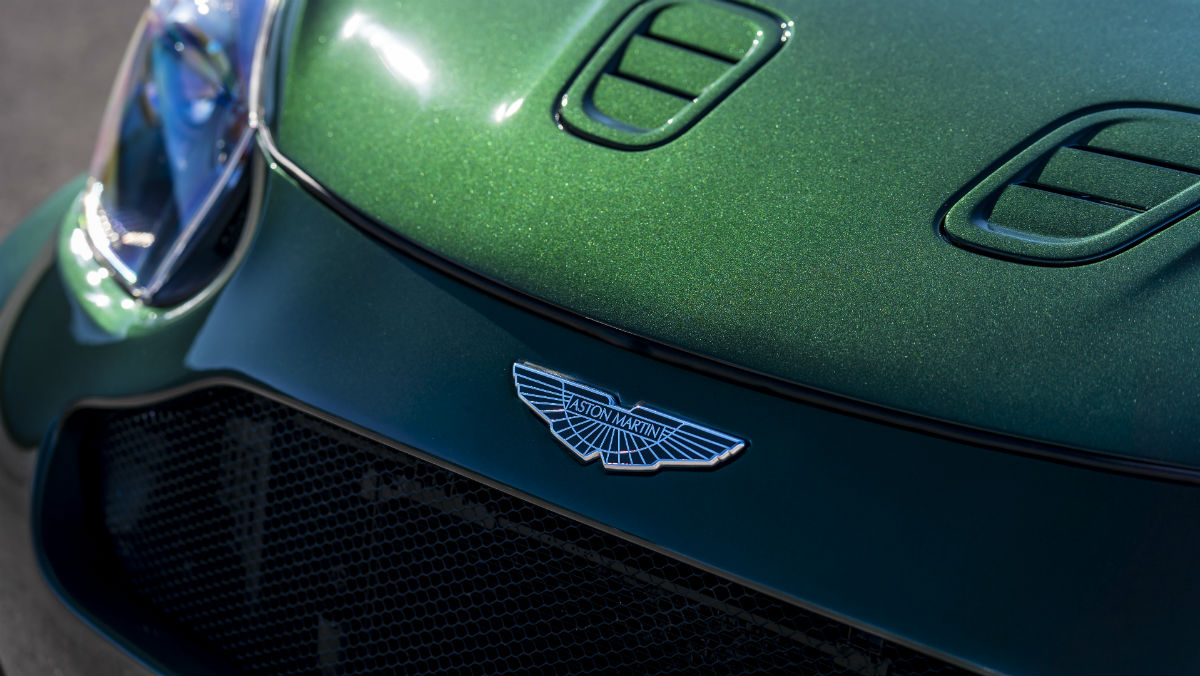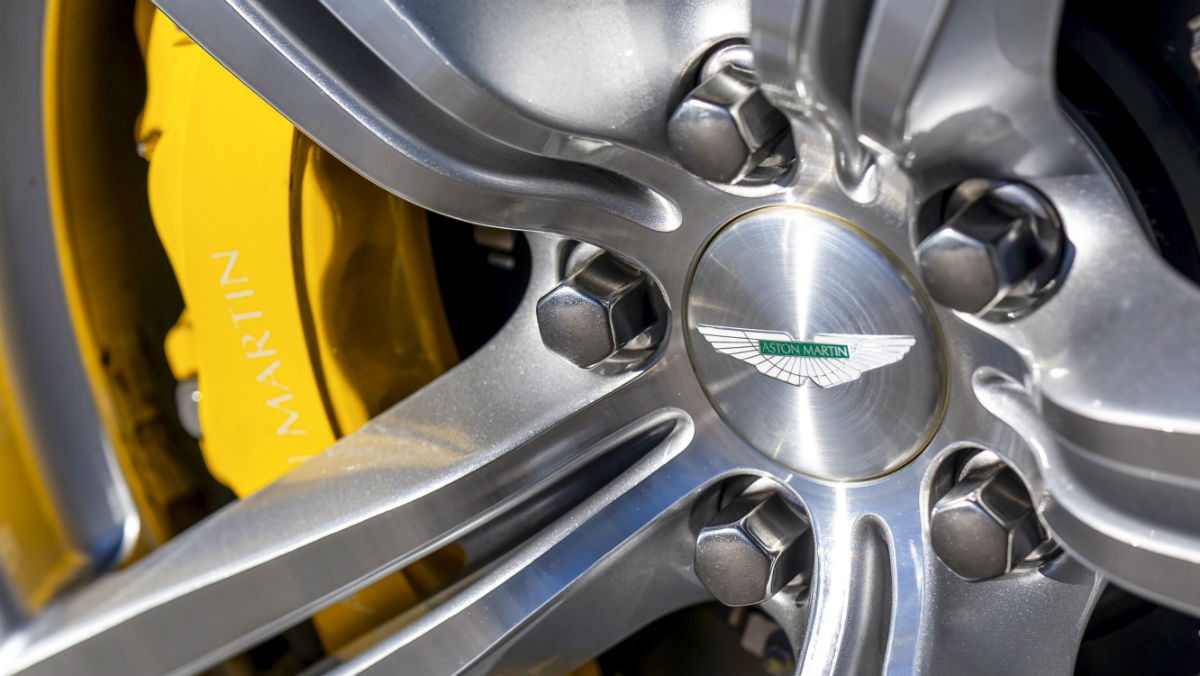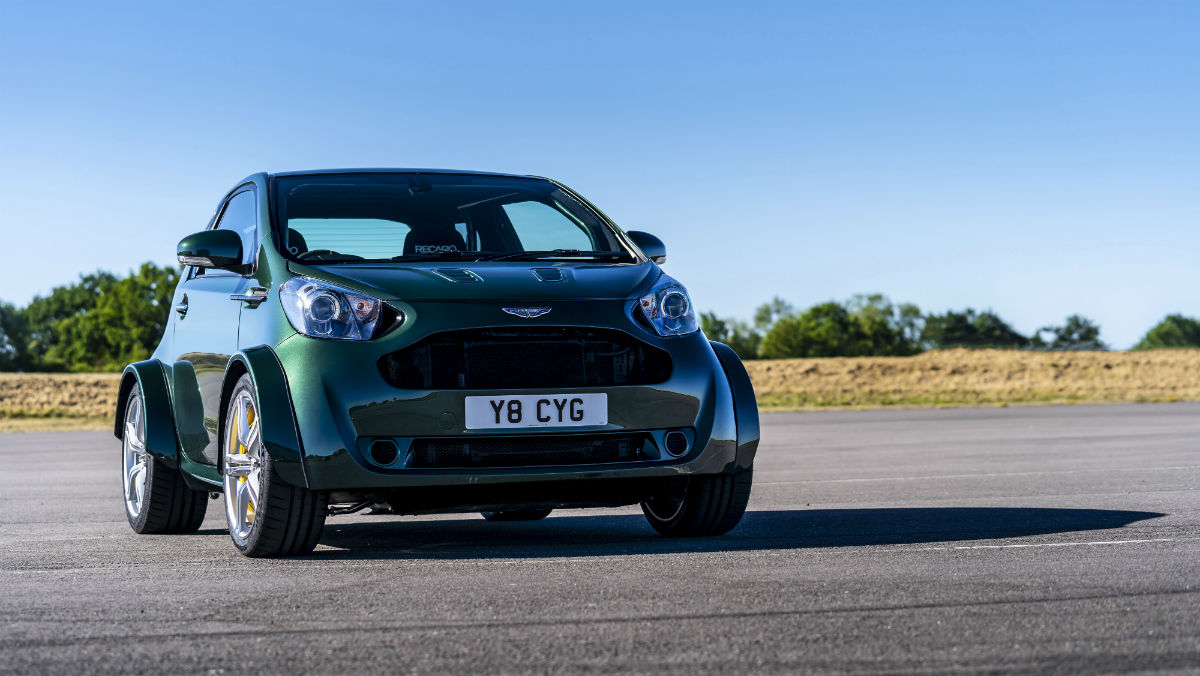 As a brand, Aston Martin isn't quite known for its quirky sense of humor. Rather, the British marquee has prided itself as one of the most distinguished and elegant automakers in the game. That's why, when the Goodwood Festival of Speed came around and Aston Martin dropped a V-8-powered Cygnet, we had to check our calendars that it wasn't April Fools and reach out to Aston's PR folk to ask if they were feeling alright.
For those that have never heard of the Aston Martin Cygnet, this city car actually comes from Toyota. It was powered by a 1.3-liter engine making just 97 horsepower. The brand child of the brand's former CEO, Ulrich Bez, he had hoped it would help Aston meet European Union emissions standards. Yet, all the little Cygnet really amounted to was a series of jokes and a serious devaluation of the storied history of Aston Martin. This Cygnet, however, erases that mediocrity with a healthy dose of Aston Martin lunacy.
Commissioned through the brand's Q Branch, the V-8 that powers this pint-sized vehicle was plucked from the outgoing Vantage's engine bay, and likely using a healthy dose of grease and Vaseline, crammed into the Cygnet's nose. The engine is good for 430 horsepower and 361 lb-ft of torque, both of which are sent through a seven-speed Sportshift transmission to the rear wheels via what Aston Martin call, "a miniature torque tube."
Keeping the 2,600-lb Cygnet's power to the ground, though nearly impossible, are a set of Bridgestone tires. The rears somehow measure 275/35-9.5. To accommodate the extensive renovations, which also included a full roll cage, new firewalls, and a new fuel tank, the Cygnet has been widened and stretched, though the exterior remains largely the same as when it was new.
According to Aston Martin, the V-8 Cygnet is capable of hitting 60 mph in just 4.2 seconds, likely smoking the tires all the way, and a terrifying top speed of 170 mph. Though we're not sure who'd be brave enough to test that number.
Speaking ahead of its Goodwood debut, Aston Martin's vice president and special operations officer David King said, "The V-8 Cygnet shows the fun side of both Aston Martin and its customers. It is also a fine example of the engineering talent within the company as it's no small achievement to fit the Vantage's V-8 engine so harmoniously into the Cygnet's compact body. I'm sure that it will amaze and thrill people when they see and hear it on the hill at the Festival of Speed."
We're still not sure this isn't some elaborate and belated April Fools prank.
Editors' Recommendations