In 1979, iconic artists Andy Warhol was commissioned by BMW to paint a car. This, of course, simplifies the radical result which was the Andy Warhol M1 Art Car — a pop art red and turquoise-painted six-cylinder power racing machine that redefines the term 'work of art.'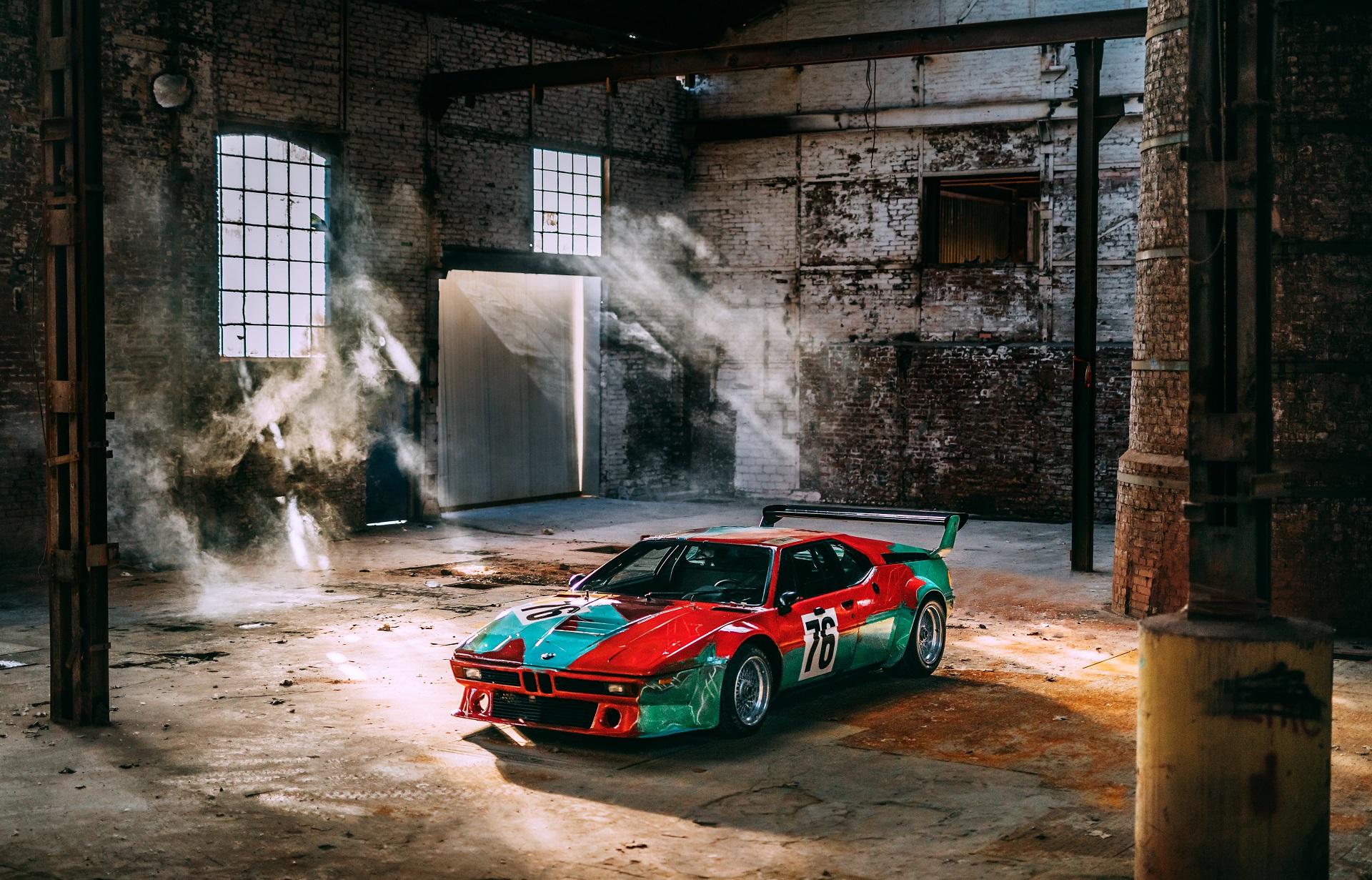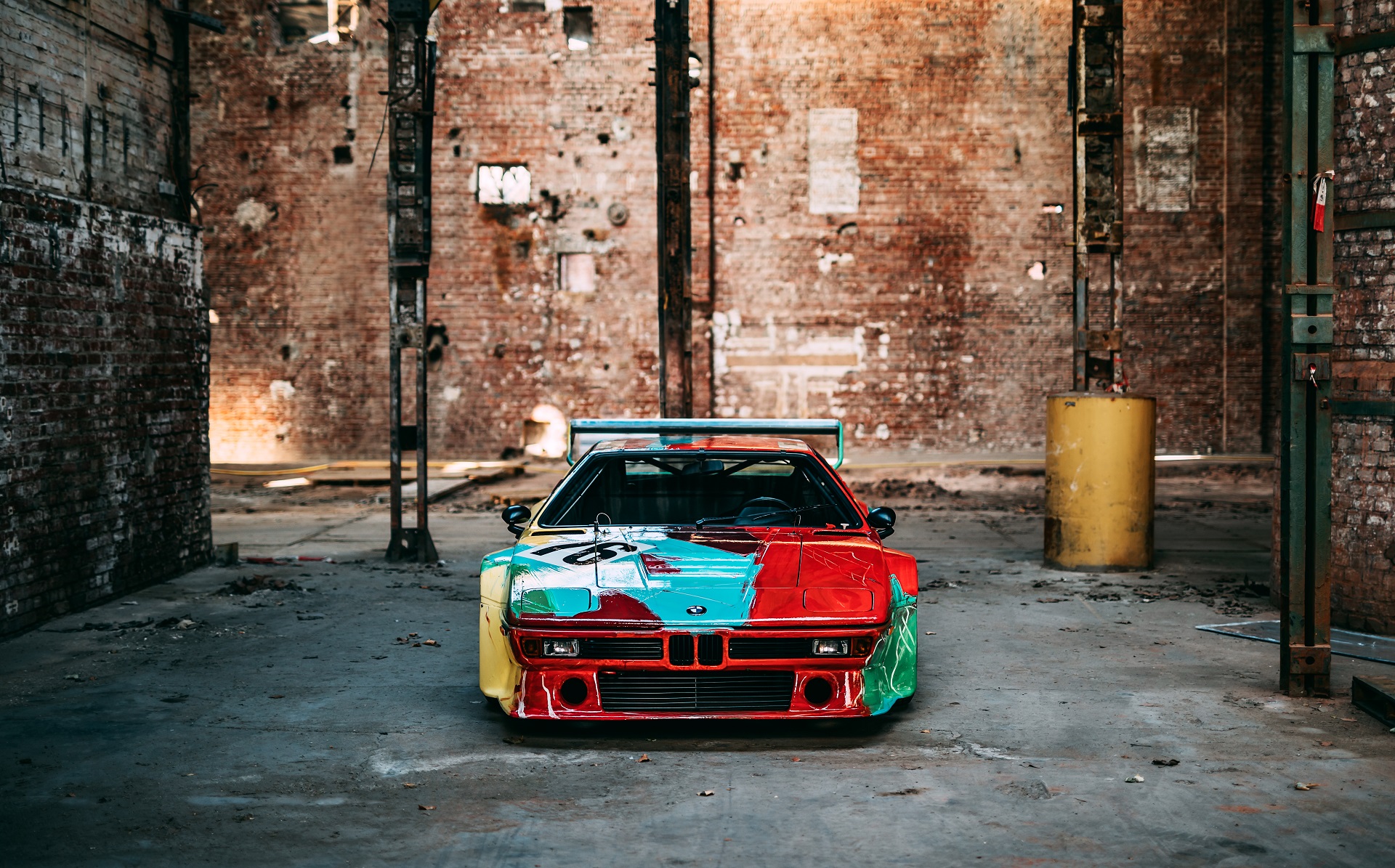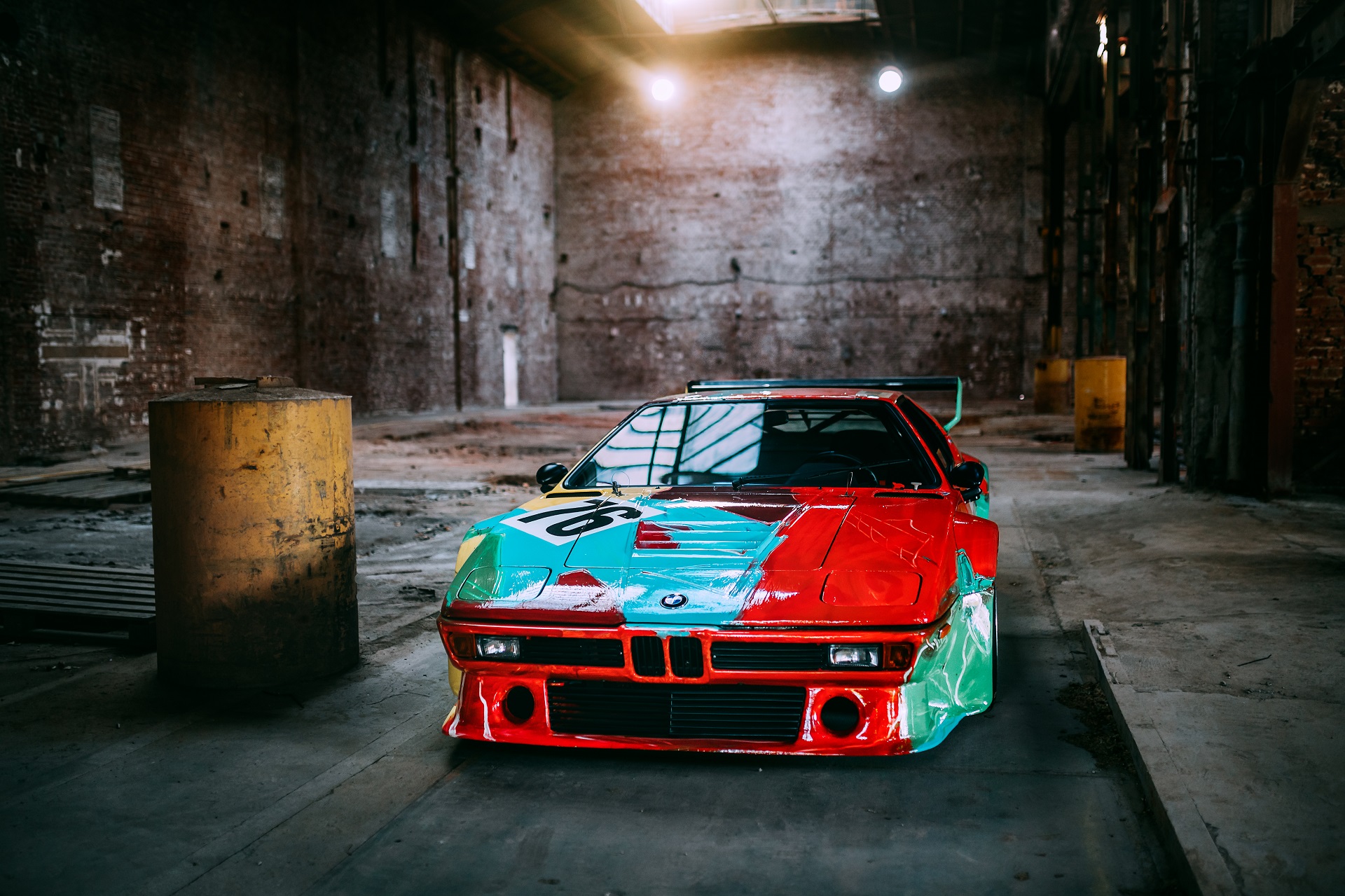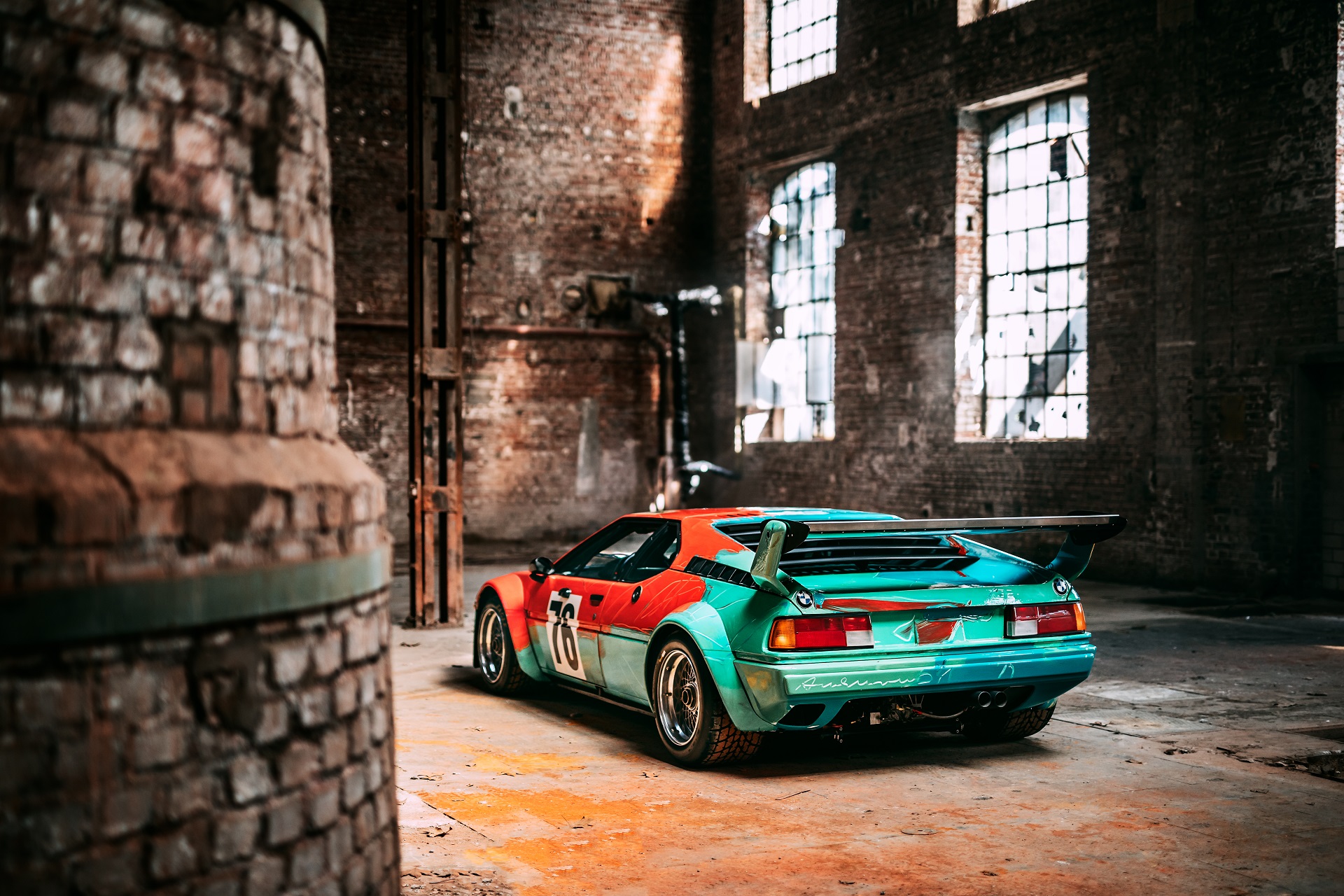 Warhol's BMW M1 was created for the BMW Art Car Project — an initiative founded by French race car driver Hervé Poulain where a chosen artist trades their canvas for a BMW body. Warhol was the fourth artist selected, following his two decades of meteoric fame, Campbell's Soup cans, and Marlon Brando silkscreens. Known for dabbling in different mediums (i.e. film, painting, sculpture, etc.), this is Warhol's only auto canvas.
Despite being the fourth Art Car Project, Warhol M1 was the first masterpiece to be painted directly onto the body of the car. Artists before him reportedly used technicians to transfer their scaled works onto the vehicles.
Warhol's inspiration? Speed.
Warhol said, "I attempted to show speed as a visual image. When an automobile is really traveling fast, all the lines and colors are transformed into a blur." Even when the 470 HP M1 is idling does it seem the paint is running down the sides, as if still wet. Compared to the Art Cars before it, from Frank Stella and Roy Lichenstein especially, there is a crude and unpolished rawness to the Warhol M1. It's straight cool.
Rough and organic, the BMW M1 took Warhol less than 30 minutes to paint, which is a testament to the car's effulgent star power. "I love this car. It's more successful than the artwork," Warhol said.
More than a pretty hood, the M1 was taken to the track for the 1979 Le Mans race and took sixth overall and second in its class.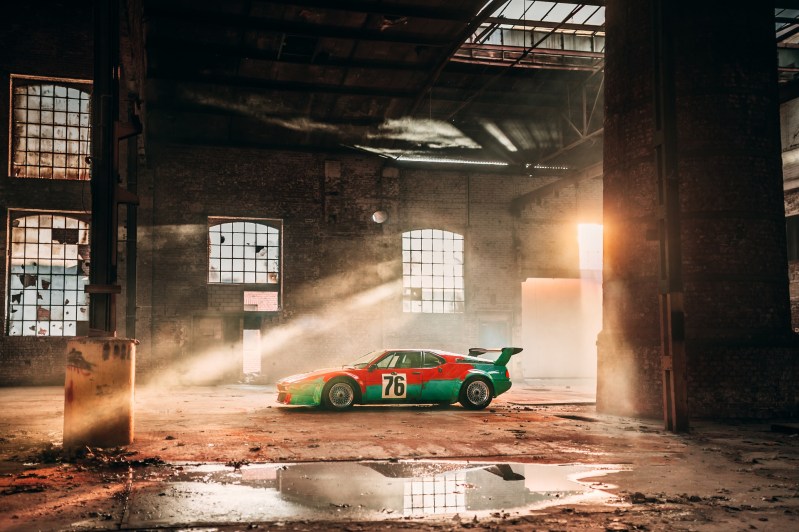 Modern auto admirers who don't follow the Bavarian-born BMW closely may have missed this one-of-a-kind masterpiece had it not been for a Munich-based photographer who appealed to BMW to re-shoot the car.
Stephan Bauer is a well-known car photographer who travels the world shooting the coolest, sexiest cars of then and now (like this Bentley concept car honoring the maker's 100th birthday). He entered a competition held by BMW in 2018 and submitted the Warhol M1 as his 'dream subject' to photograph (out of the entire archive of classic BMWs). So really, we have Bauer to thank.
Bauer took the Warhol M1 to a crumbling brick factory in Cologne for the shoot, highlighting the gritty nature of this beaut. He writes in an Instagram post, "I've had some very special moments in my career as an automotive photographer. But getting the opportunity to photograph the artwork of Andy Warhol is something indescribable. Somehow I convinced @bmwclassic to let me photograph the famous BMW M1 Procar painted by Andy Warhol. A true once in a lifetime opportunity."
Bauer's photos show the M1 sports car in profound detail, as if you are there in person breathing in the smoke and touching the rough paint strokes. The colors also gain dimension, reminiscent of Warhol's famous Shot Marilyns.
The M1 reminds us that we'd much rather keep our art in the garage.
Editors' Recommendations