Since Alfa Romeo came back to the U.S. in 2014 after a 19-year hiatus, it has been busy trying to build a solid presence to compete with other luxury automakers. It introduced the 4C Coupe, 4C Spider, Stelvio, Gulia, and Tonale models to the U.S. market—a clear sign that Alfa Romeo is back in America and here to stay.
Two of the three Alfa Romeo models currently sold in the U.S. market are SUVs—the Stelvio and the Tonale. Its other model, the Alfa Romeo Giulia is a sedan, while the 4C Coupe and 4C Spider were discontinued. This means that SUVs are Alfa Romeo's bread and butter in the U.S. market. In fact, Alfa Romeo sells more SUVs in the U.S. market than any other type of vehicle—according to Statista.
However, Alfa Romeo is far from done, and it's planning to debut a large electric SUV in the U.S. by 2027. "The E-segment … for America will be more utility than the sedan, and the Giulia replacement is [already] locked," Larry Dominique, the Senior Vice President and Head of Alfa Romeo in North America informed the Drive.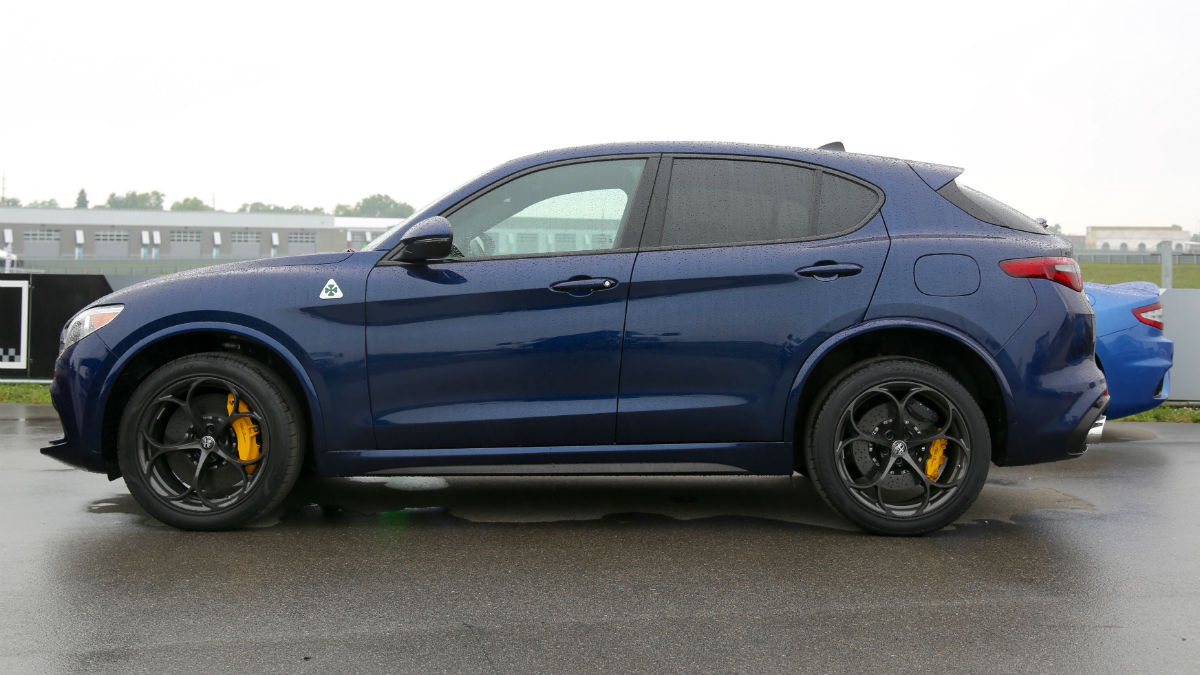 If Alfa Romeo manufactures a large electric SUV, it will be competing with the Mercedes EQS, Audi Q8 e-tron, BMW iX, and probably even the Tesla Model X in the luxury electric SUV segment. Will it catch up? Well, only time will tell, but Dominique thinks "Tesla is kicking everyone's ass." But for now, the Italian automaker is focused on building its first all-electric vehicle, which is expected in 2024.
According to Autocar, Alfa Romeo's first EV will be a crossover inspired by the Jeep Avenger, and it will probably be known as "Brennero." Since Stellantis own both Jeep and Alfa Romeo brands, they will share the same EV architecture. It's also likely that Alfa Romeo's first EV will have a 54-kWh battery and a range of 250 miles, just like the Jeep Avenger EV. Similarly, it will be available in a hybrid and full EV model.
Beyond 2027, Alfa Romeo plans to sell 100% electric vehicles—although, according to a survey, auto execs aren't as confident as they used to be about adopting EVs by 2030. If Alfa Romeo succeeds, we could see the Stelvio SUV, Tonale PHEV SUV, and Giulia sedan replaced by their EV counterparts—or Alfa Romeo could make completely new models with no resemblance.
What has been confirmed so far is that a bigger electric SUV is coming, and it will be imported to the U.S. from Italy. Unless, of course, the plans could change, considering that a lot of things may happen between now and 2027.
Editors' Recommendations