Automakers may be coming out with electric vehicles, but the people running the brands aren't confident that electric cars will catch on. In a recent global auto survey by KPMG, global automotive executives expressed concern over the rate of EV adoption compared to last year, citing economic concern and continued supply chain problems.
Roughly 900 automotive executives (more than 200 respondents were CEOs and an additional 200 were C-level executives) took part in KPMPG's annual auto survey. the majority of respondents, 76%, expressed concerns of how high interest rates and inflation will adversely affect their business next year. For auto executives in the U.S., the figure was higher at 84%. One of the major concerns that auto executives have is the adoption of electric vehicles in the U.S. and globally by 2030.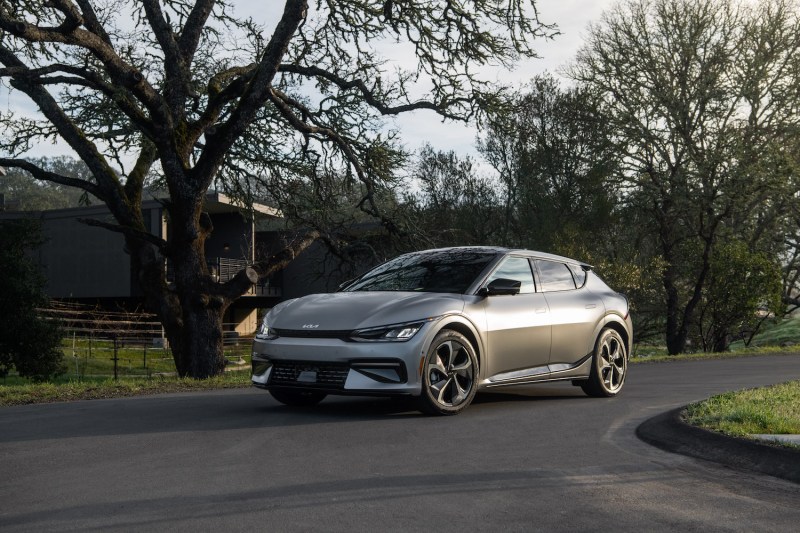 Last year, KPMG's survey revealed that estimates of new electric cars being sold by 2030 ranged from 20% to 70%. This year, the figure ranged from 10% to 40%. The median expectation for EV sales in the U.S. were that they would represent 35% of new vehicle sales. This figure is well below what it was from last year when it was 65% and is far less than the Biden administration's goal of having EVs account for 50% of new car sales by 2030.
Automotive executives are less optimistic about the adoption of electric vehicles this year for a few reasons. In the U.S., the Inflation Reduction Act made large changes to the EV federal tax credit. Stricter price caps are in place for EVs, and electric cars have to meet ludicrous requirements for battery components, final assembly points, and critical components. These requirements have drastically reduced the number of EVs that are eligible for the $7,500 federal tax credit. Other reasons include the high prices of vehicles, rising prices for battery components and raw materials, fears of a recession, and supply chain constraints.
Gary Silberg, KPMG global head of automotive, told CNBC that long-term optimism for EVs still exists, but automakers and automotive executives are starting to become more realistic."There's still a sense of optimism long term, and yet, most important, there's a sense of realism in the near term. You see this realism throughout the entire survey," said Silberg. "You can be long-term optimistic, but near term, you've got to be very realistic. It's not rainbows and butterflies and euphoria anymore, it's game on."
Unsurprisingly, executives that took part in the survey believe that Tesla will continue to be a global leader in EVs, though its lead over traditional brands is expected to shrink. What is surprising is that executives believe that Apple will be a market leader in EVs in the very near future. While Apple has reportedly been working on an EV for years, it hasn't showcased anything concrete. Audi and BMW followed closely behind Tesla as automakers that will lead the EV car market in 2030.
Editors' Recommendations