Alfa Romeo has never really hit its stride in America. Before disappearing from the U.S. market in 1995, the Italian automaker had peak annual sales of just 8,200 cars (in 1986). That same year, luxury rival Mercedes-Benz sold 99,314 vehicles. Not what you'd call a close race.
In 2014, Alfa slipped through a crack in the door, re-entering the U.S. market with a single vehicle: the 4C Coupe. A niche brand with a niche car couldn't hope for production volume straight out of the gate. Even after the convertible (Spider) version of the 4C was added, Alfa Romeo's sales still hung in the hundreds of units per year.
Then, in 2017, Alfa Romeo got serious. In an instant, the lineup doubled to include a premium compact SUV (the Stelvio) and a sport sedan (the Giulia). With a foot in two of the most competitive luxury segments, Alfa launched an advertising blitz that included three separate spots during Super Bowl 51. Parent company Fiat Chrysler Automobiles' great expense paid off with over 12,000 Alfa Romeos sold in 2017.
Today, the automaker is hunting for market share while touting its Italian pedigree. With roughly half the number of dealerships as key German competitors, Alfa Romeo faces an uphill battle. Without a crystal ball, we can only gauge the company's chances for success based on its current product offerings.
At Michigan's M1 Concourse race track (amidst a constant downpour), we had the opportunity to drive each of Alfa's 2018 models, including the Giulia, Stelvio, and 4C Spyder. Here are our notes:
Stelvio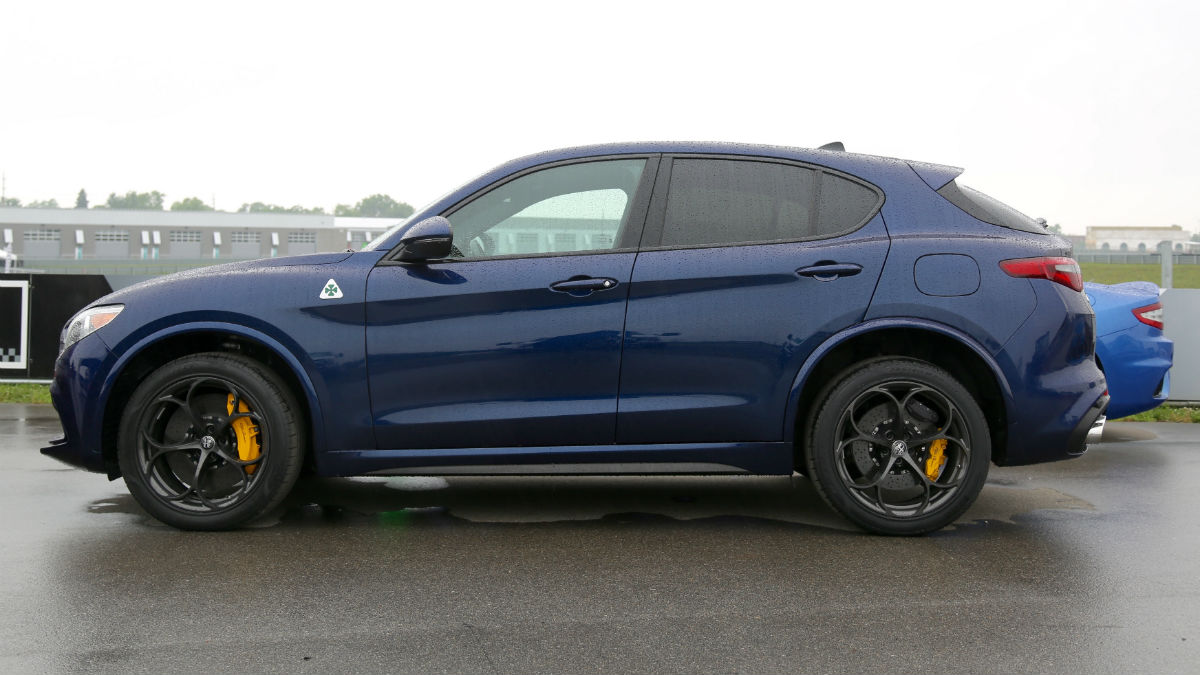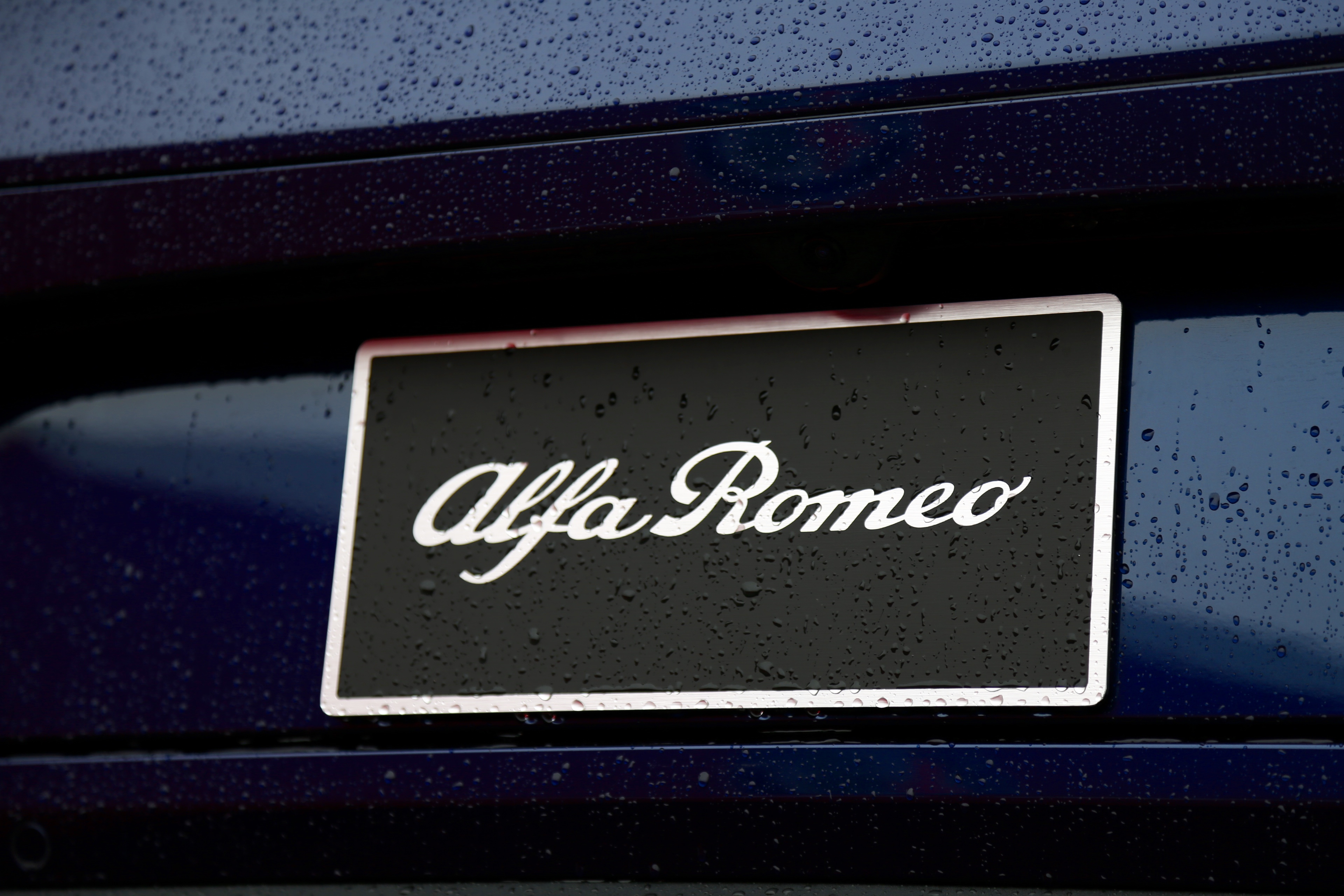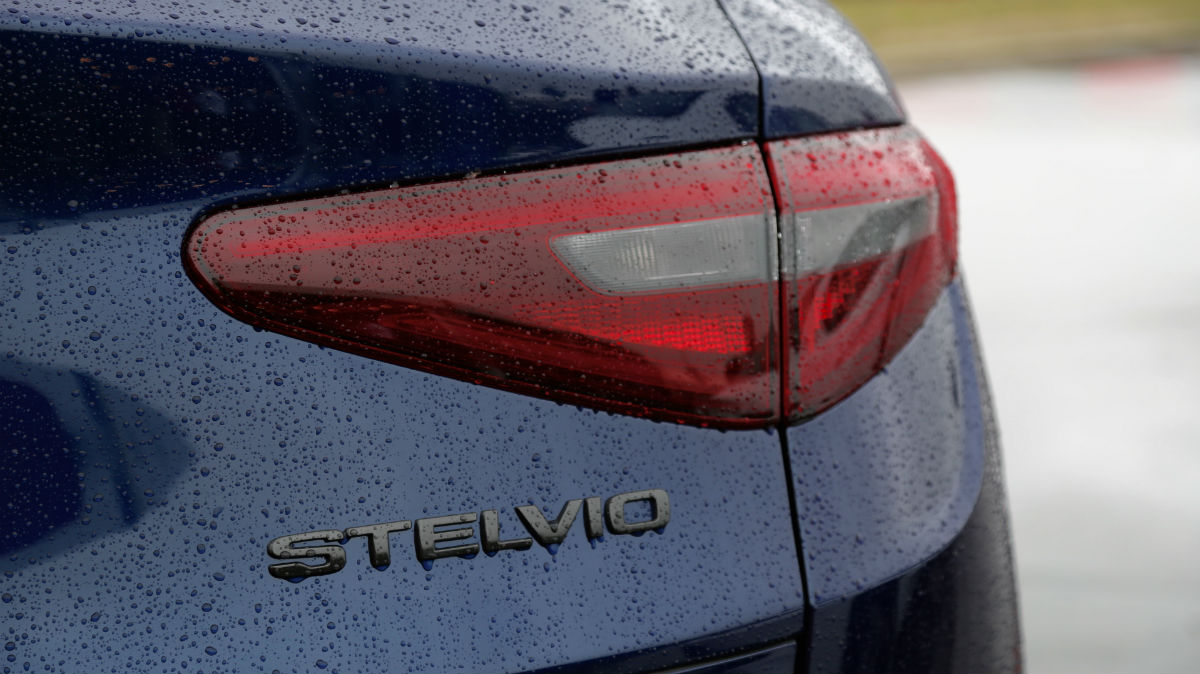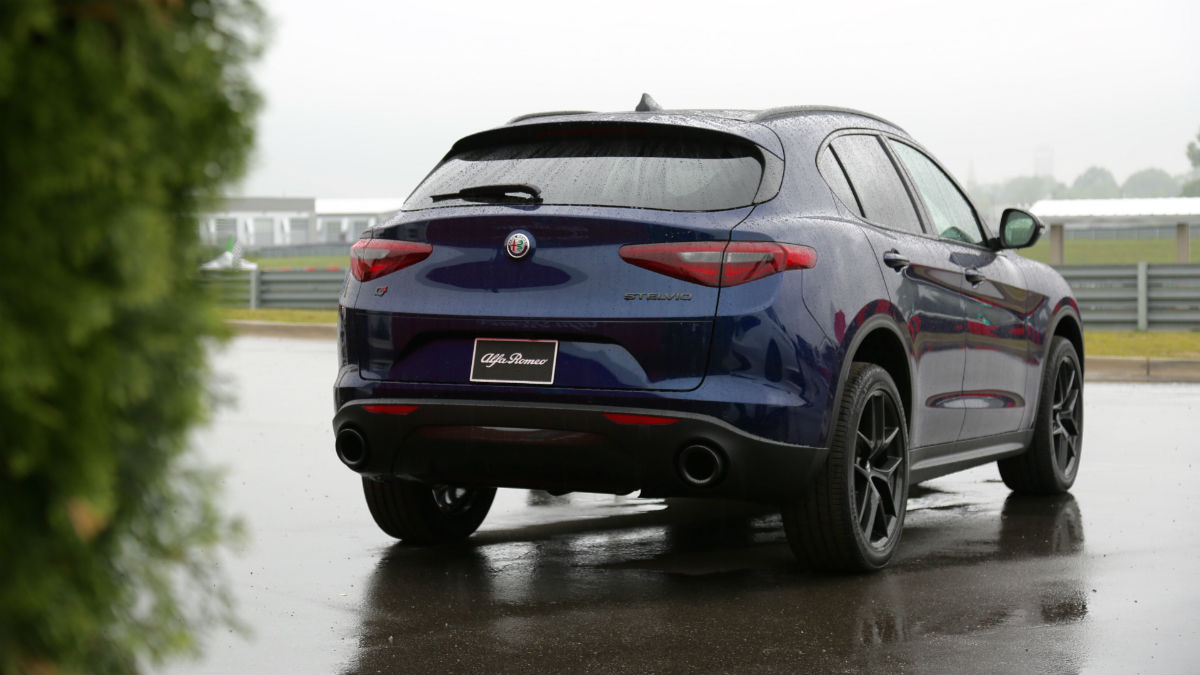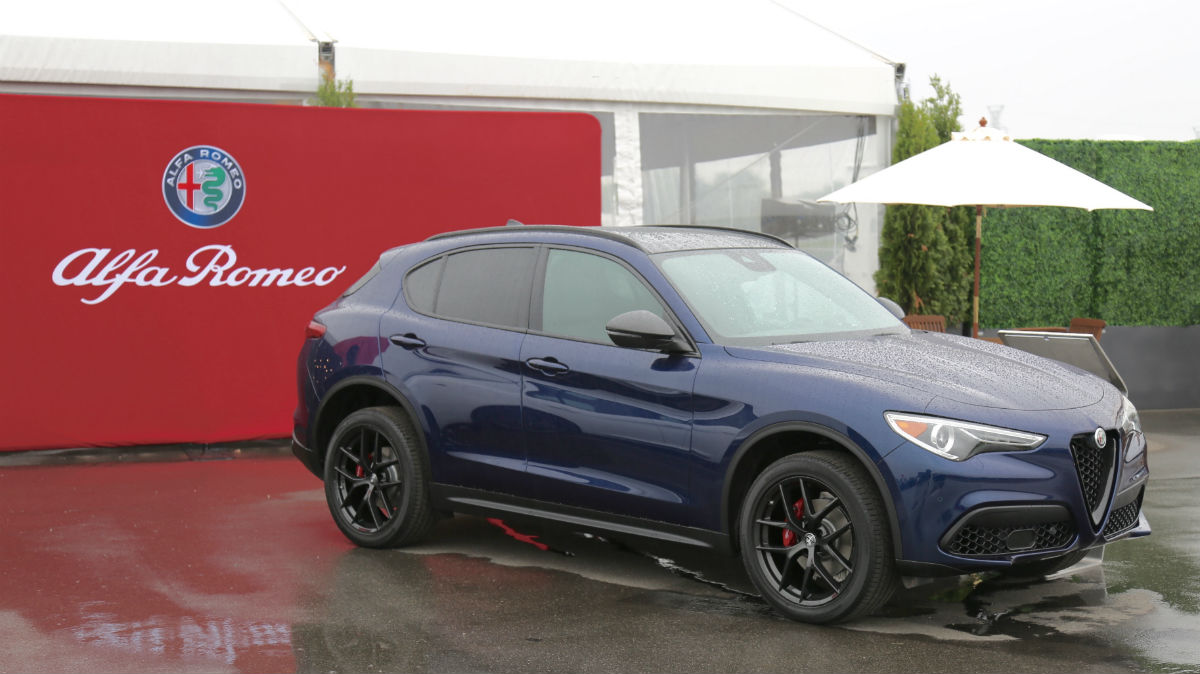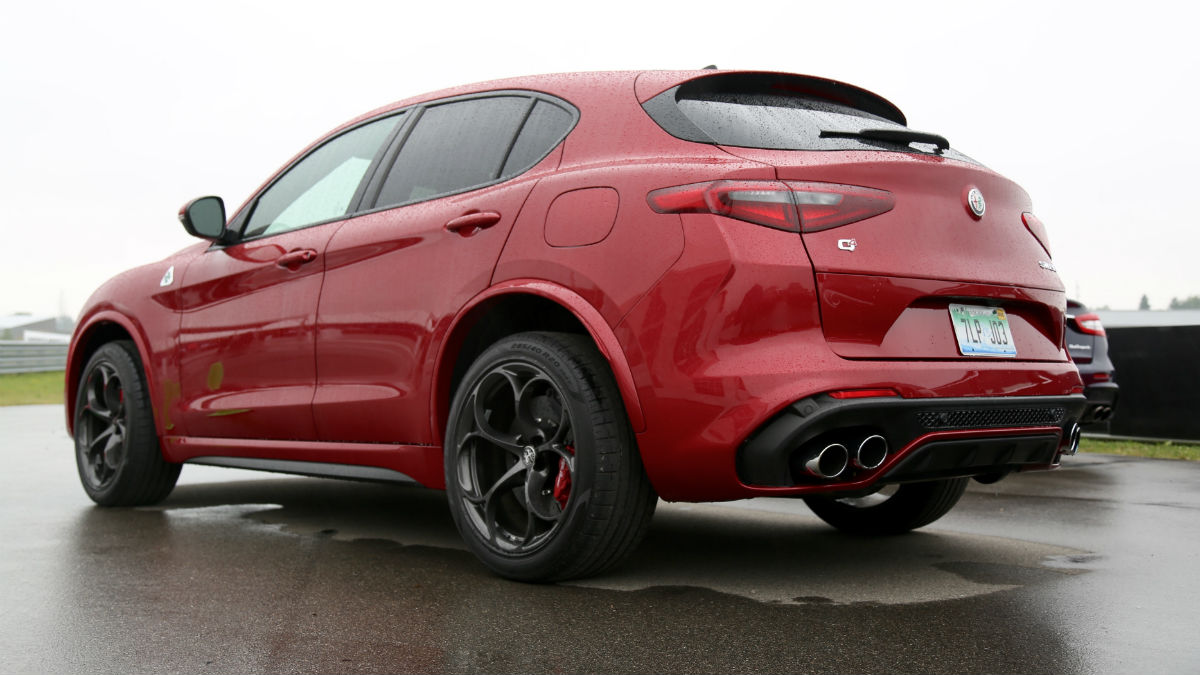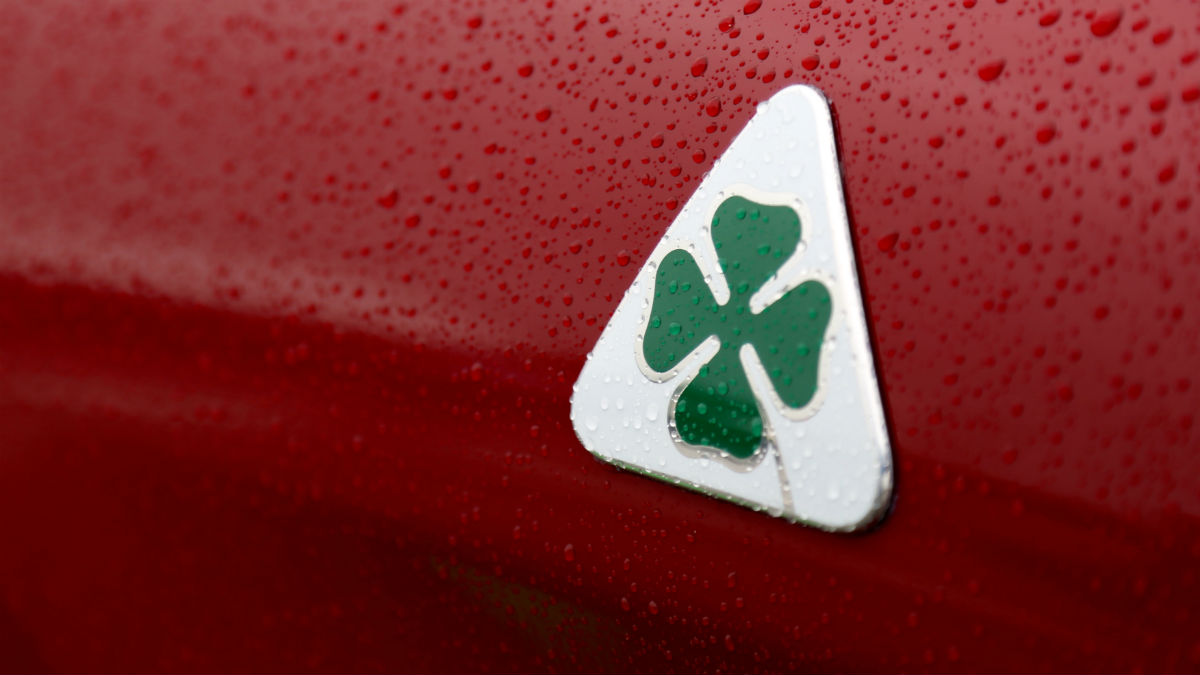 Arguably Alfa Romeo's most important model (one in four vehicles sold in the luxury automotive sector are compact SUVs), the Stelvio needs to dazzle. Based on the Giulia sedan and styled to match, the Stelvio is a lean, mean CUV that drives smaller than it looks.
Base, Sport, Ti, Ti Sport, and Ti Lusso trims are powered by a 2.0-liter, turbocharged four-cylinder that produces 280 horsepower. A Quadrifoglio model turns the heat way up with 505 horsepower from a 2.9-liter, twin-turbo V6. All Stelvio CUVs use an eight-speed automatic transmission with steering column-mounted shifters. Rear-wheel drive is standard for all except the Quadrifoglio (which is only packaged with all-wheel drive), though Alfa's Q4 all-wheel drive system is available for a fee.
Compared to BMW's X3, Audi's Q5, and Mercedes-Benz's GLC, the Stelvio is perhaps the most engaging and dynamic of the set. Steering feel, braking, and chassis control are superb. On a soaked race track, the Stelvio Quadrifoglio was able to get its surging power to the ground with minimal drama, showing off Alfa Romeo's sophisticated traction control and torque vectoring systems. Blindfolded, we would never have guessed we were driving an SUV with 19 cubic feet of space behind the second row.
Though the Stelvio lacks any discernible performance weakness, it isn't quite as luxurious as its rivals. Interior accommodations are more sporty than sumptuous, which might deter buyers at the $40,195 entry point. Still, For daily driving excitement and a healthy dose of curb appeal, we think the good far outweighs the bad.
Giulia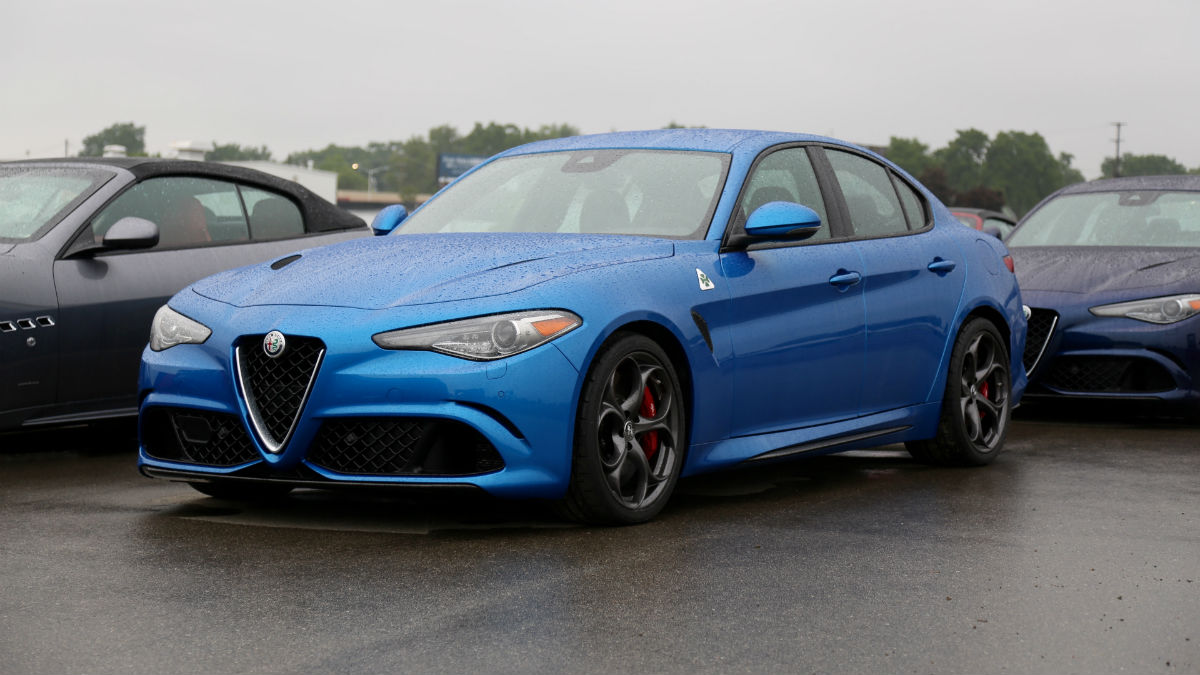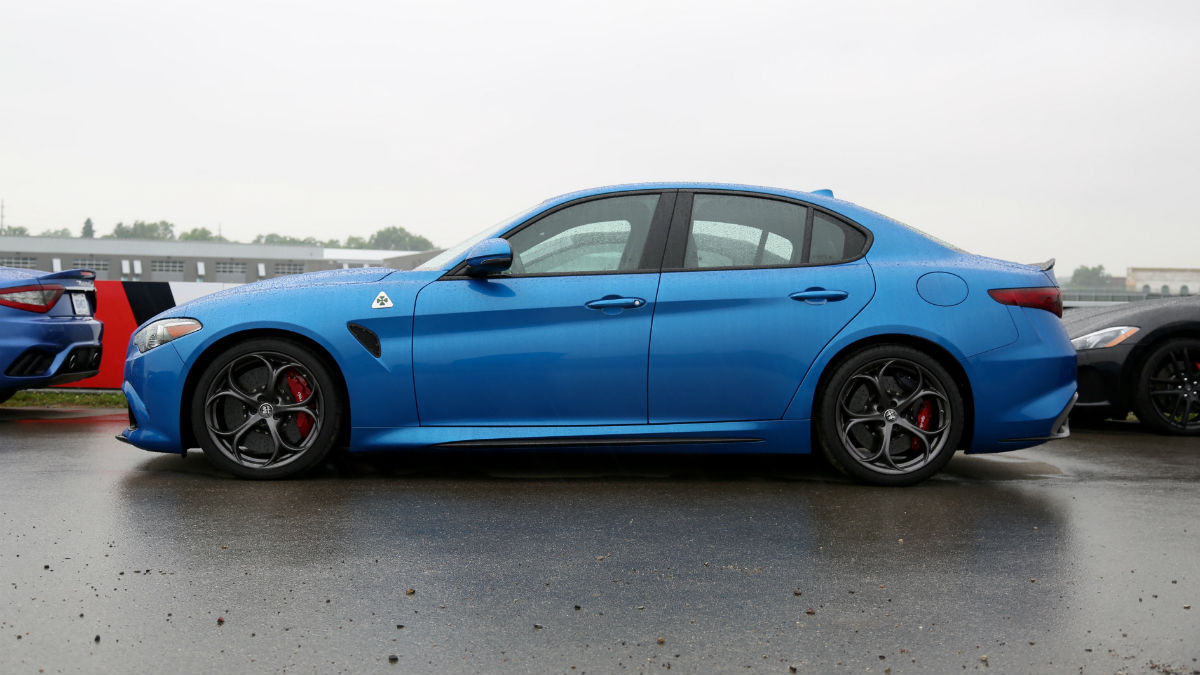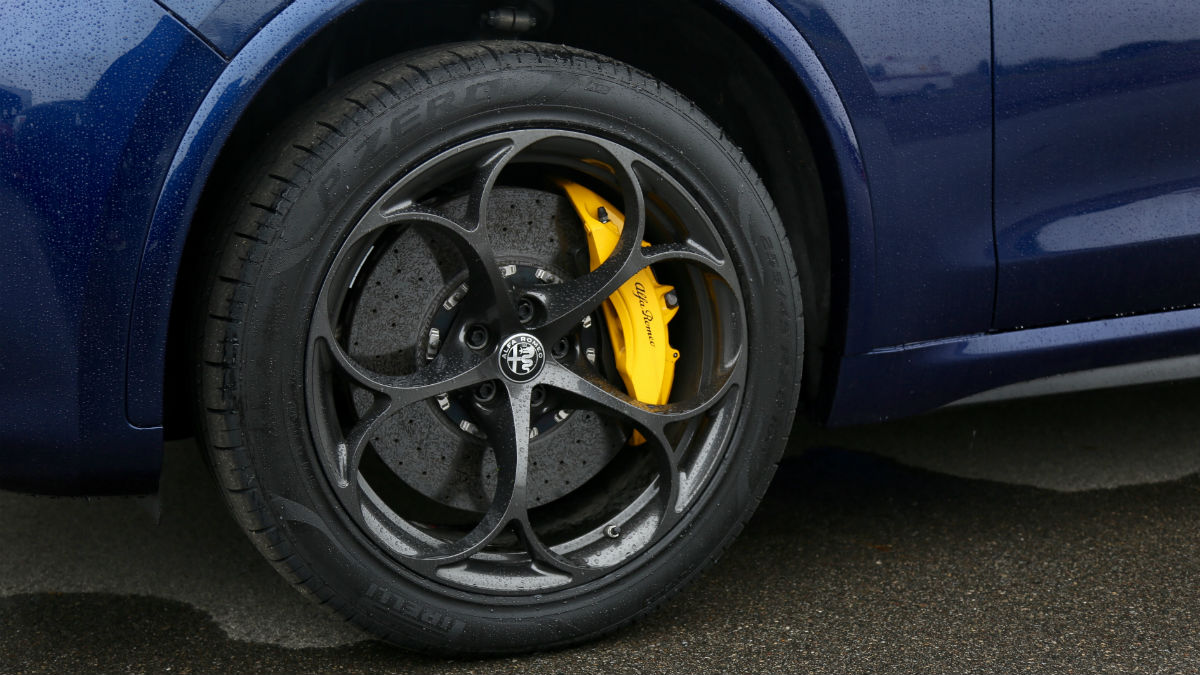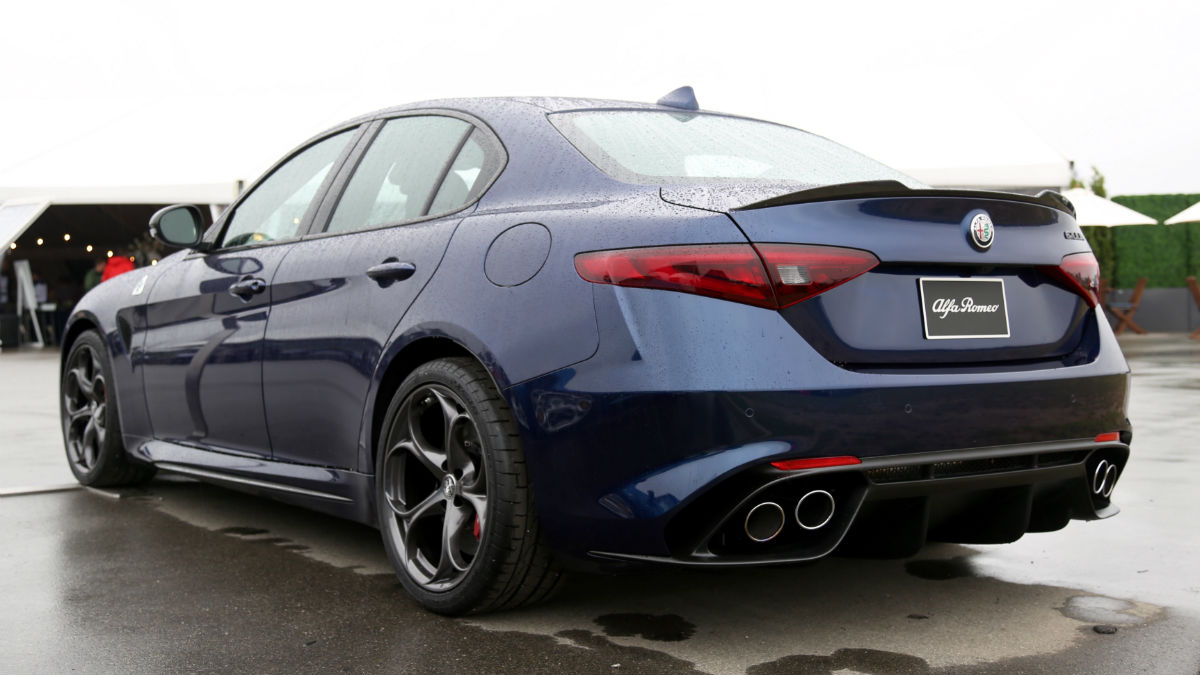 Staring down established nameplates like BMW's 3 Series, Mercedes-Benz's C-Class, and Audi's A4, the Alfa Romeo Giulia leans on its curvaceous styling, power, and handling finesse to make an impact.
Stylish rotary wheels, gaping front air dams, a creased hood, striking LED taillights, and prominent dual exhaust ports help the Giulia stand apart on the open road. Inside, the sport sedan mirrors the Stelvio SUV's Italian-crafted glamor. Convenience features build to a generous array with each trim level, though standard goodies like rain-sensing wipers, ambient lighting, dual-zone climate control, and keyless entry/ignition are compelling.
Interior technology is a mixed bag. A standard 6.5-inch center display features Apple CarPlay and Android Auto (systems BMW and Mercedes-Benz either charge for or don't offer) to integrate seamlessly with your smartphone. However, Alfa Romeo's infotainment controls are less intuitive and its display less vibrant than rivals.
Once in motion, the Giulia is immersive. Best-in-class horsepower (280), best-in-class top speed (149 mph), and best-in-class 0-60 mph runs (5.1 seconds) trigger a rush with each plug of the throttle. An even 50/50 weight distribution and available all-wheel drive (rear-wheel drive is standard) keeps things tidy and controllable in corners. Like the Stelvio, the Giulia is offered with the Quadrifoglio treatment, meaning 505hp, Brembo brakes, and all the microfiber suede interior trim you can handle.
Priced from $38,195, the Giulia is a pulse-pounding alternative to some German aging sport sedans.
4C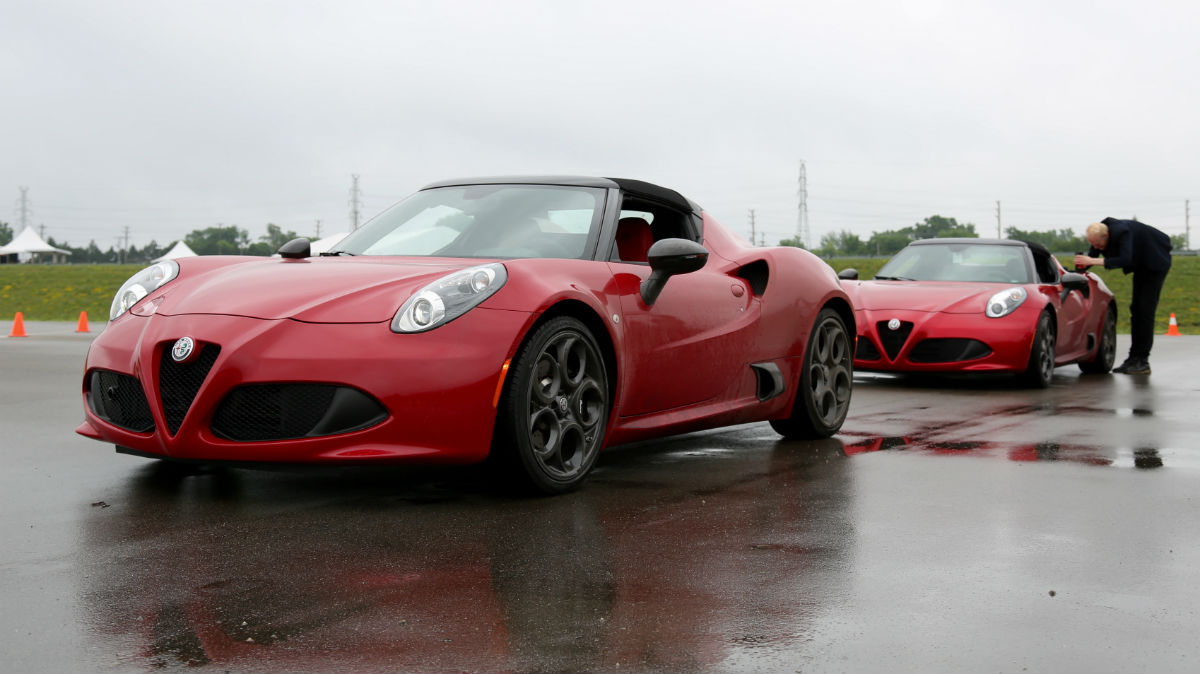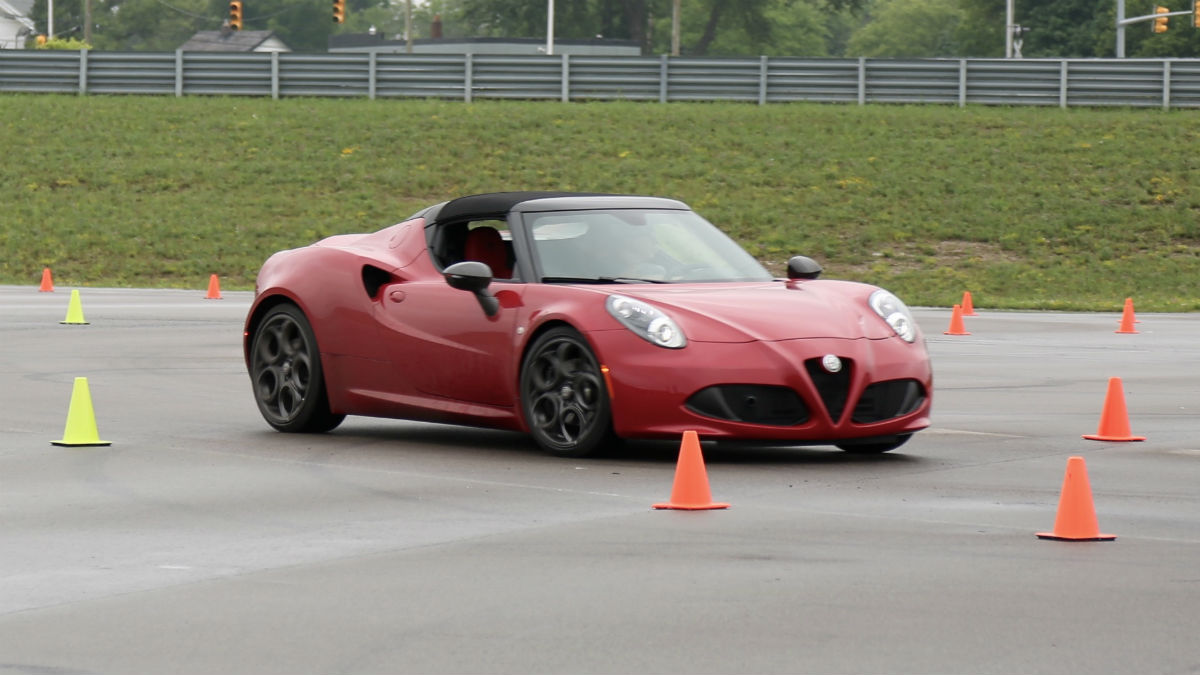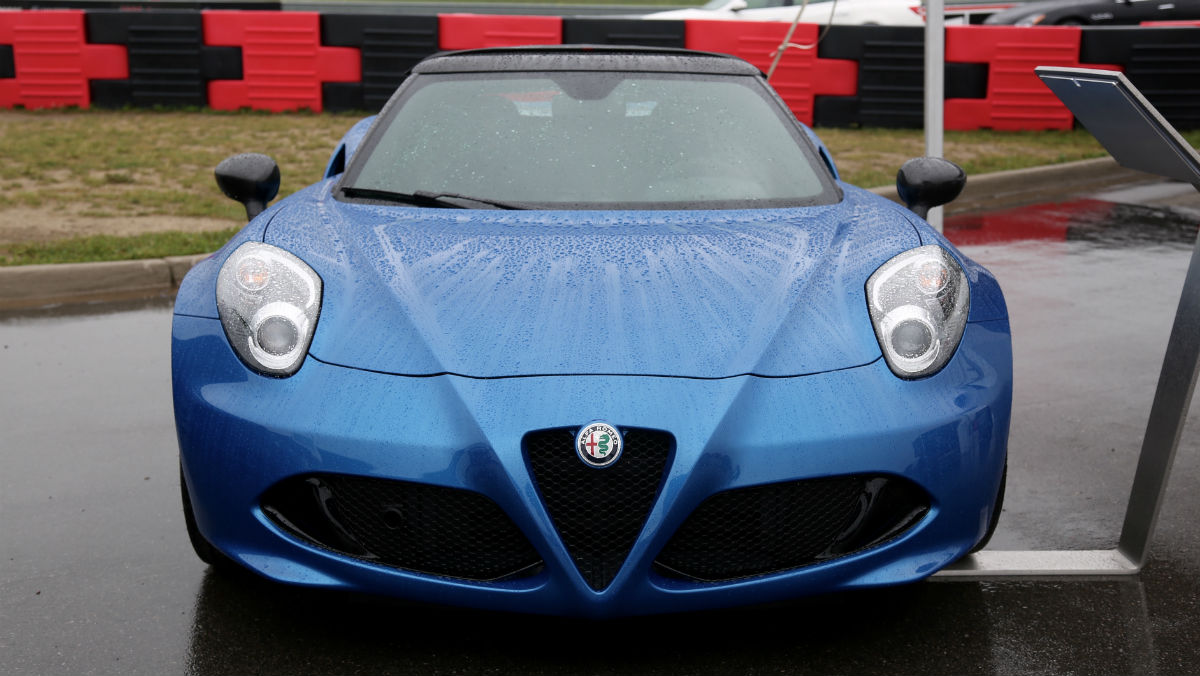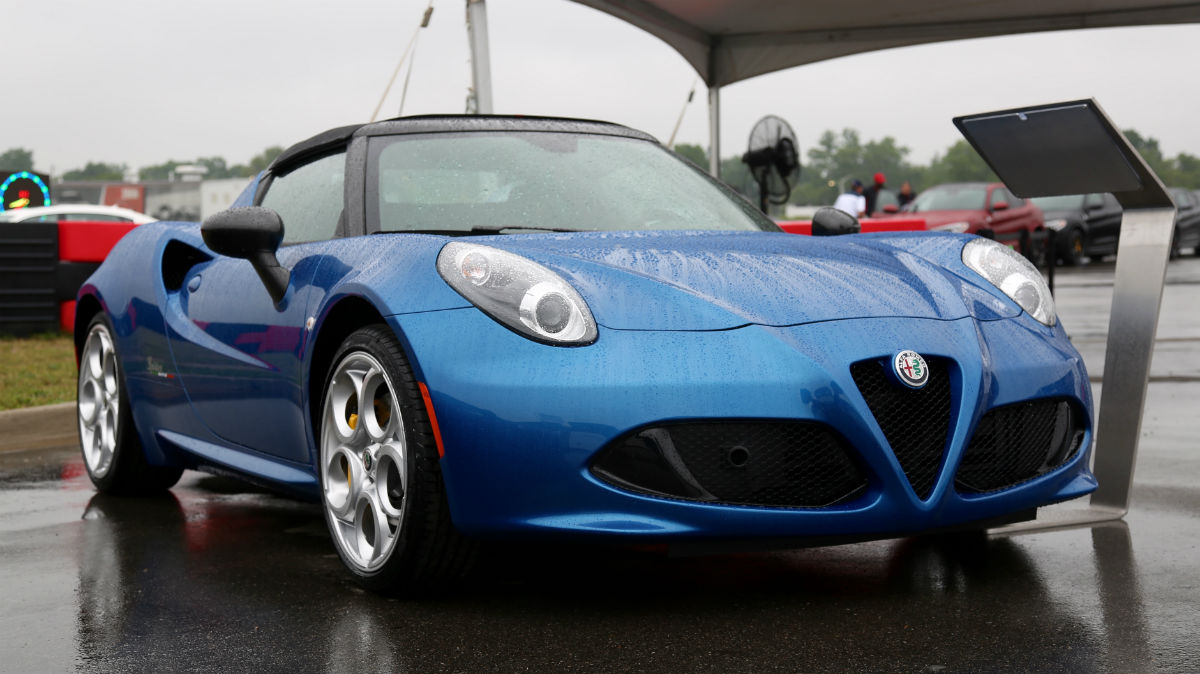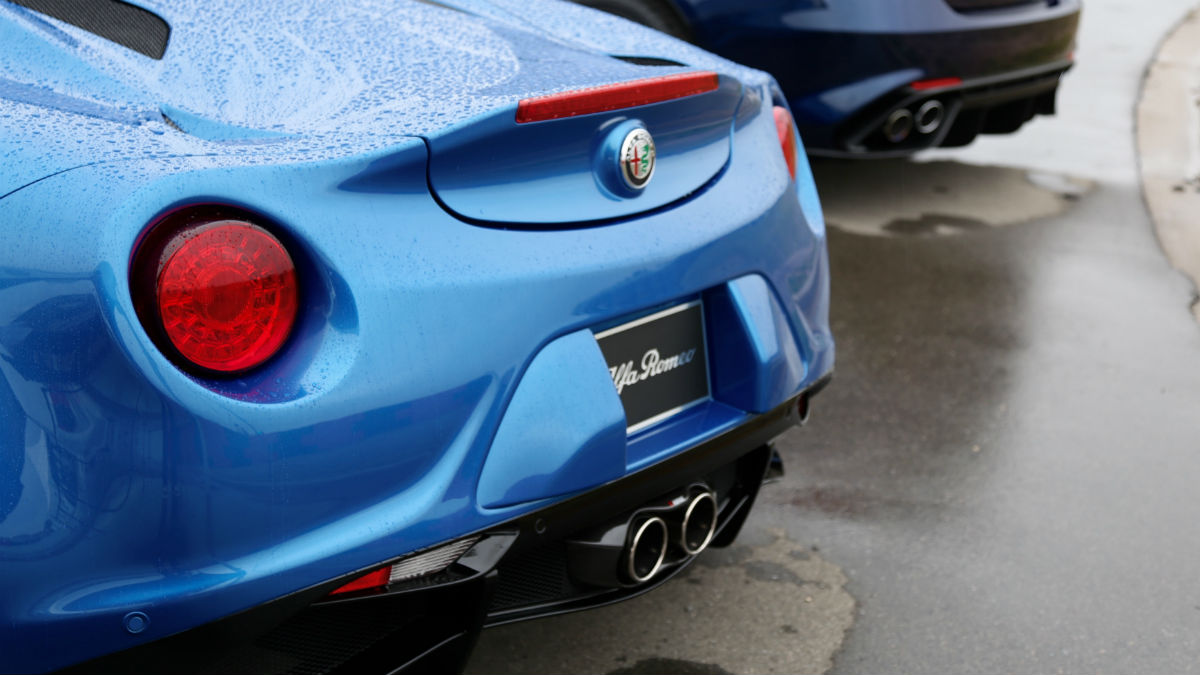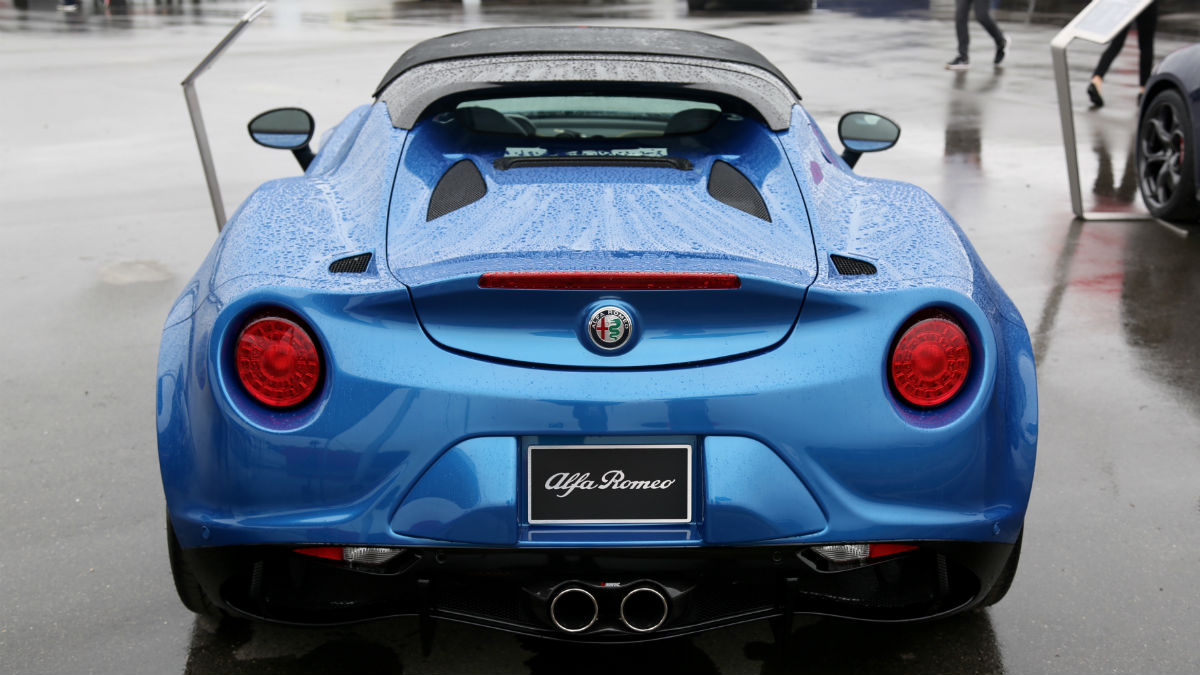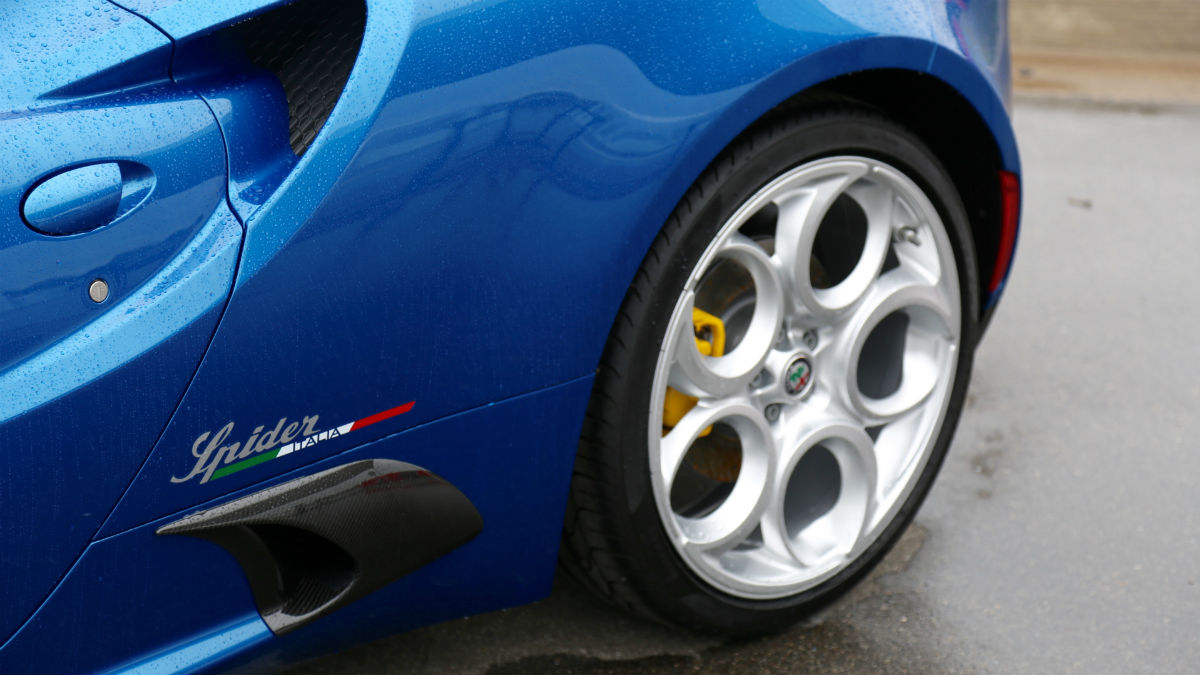 Veteran of Alfa's new lineup, the 4C lives to prickle the hairs on the back of your neck. Now offered exclusively as a convertible, this tiny, turbocharged terror is one of the most unique vehicles on the market.
On paper, the $66,900, mid-engined 4C Spider rivals the Porsche 718 Boxster, but the two vehicles are nothing alike from behind the wheel. The Alfa's steering rack lacks hydraulic assistance, its chassis is made entirely of carbon fiber, and its engine displaces less than 2 liters (1.75 to be exact). We can't speak to the sports car's on-road civility (all of our time with the 4C was spent on an autocross course), but if fun is what you're after, look no further.
Pound for pound (of which the 4C Spider only has 2,487), there isn't a vehicle on sale with more charisma. Barking and burbling, the 237-horsepower roadster tears through corners as quick as your hands can move the wheel. Riffling through the six-speed automatic transmission, never once did we bemoan the absence of a manual gearbox. Despite its rigid structure, the 4C is even comfortable (once you clamor over the massive instep).
Convenience features are limited to a 7-inch digital driver display, a backup camera, an Alpine radio (plucked from the mid-2000s perhaps), rear parking sensors, and keyless entry. Who needs refinement when you're driving a go-kart?
In some ways, the Alfa Romeo we experienced in Michigan is the same brand that left America 23 years ago. The cars are still quirky, ravishing, and fierce. In other, important ways, Alfa has changed drastically. Weekly trips to the mechanic seem unlikely, build quality is finally on par with luxury competitors, and standard convenience features leave little to be desired.
Alfa Romeo is just getting started. The kickin' cars we drove will soon be joined by reborn nameplates like the 8C and GTV, an all-electric vehicle, and a small crossover. Italy is planting its roots deeper in the U.S. than ever before, and we can't wait to harvest the fruit.
Editors' Recommendations