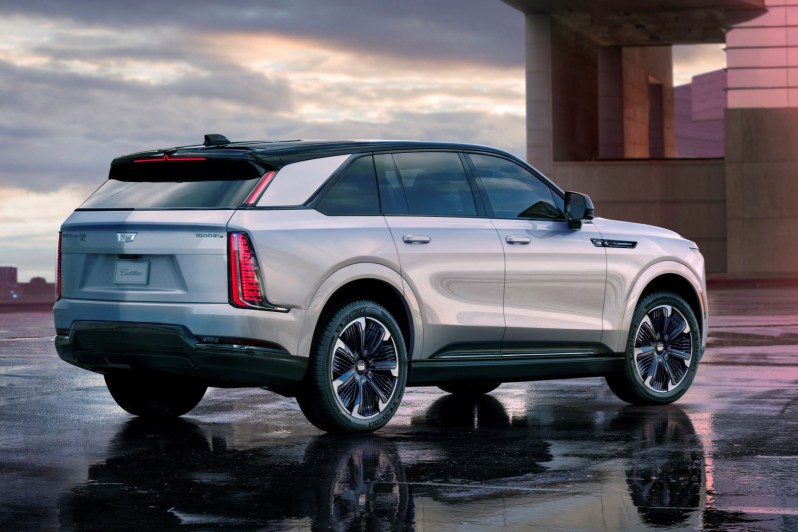 The Cadillac Escalade is one of the most luxurious cars in the world. Since it was first introduced more than two decades ago, it's always been sold with a V8 gasoline engine to complement its big SUV body style design. But now that the world is transitioning to electric vehicles to reverse the effects of climate change, General Motors is at the forefront with plans to electrify 50% of its vehicles by 2030 — including the Cadillac brand.
Last year, GM delivered the 2023 Cadillac Lyriq, and by the end of this year, it is expected to produce the 2024 Cadillac Celestiq, which will compete against the Rolls Royce Spectre. Well, GM is just getting started, and it recently unveiled its first-ever all-electric Cadillac luxury SUV dubbed the Cadillac Escalade IQ. What can you expect?
The 2025 Escalade IQ's headlights, front grille, tail lights, and wheels borrow a few elements from the Cadillac Celestiq and Cadillac Lyriq. However, it still maintains the signature look of an Escalade SUV. It also features a tinted panoramic glass roof that covers the front and second rows. However, its biggest surprise is that it has a wheelbase of 136.2 inches and an overall length of 224.3 inches. This makes it the longest Cadillac Escalade SUV you could get your hands on.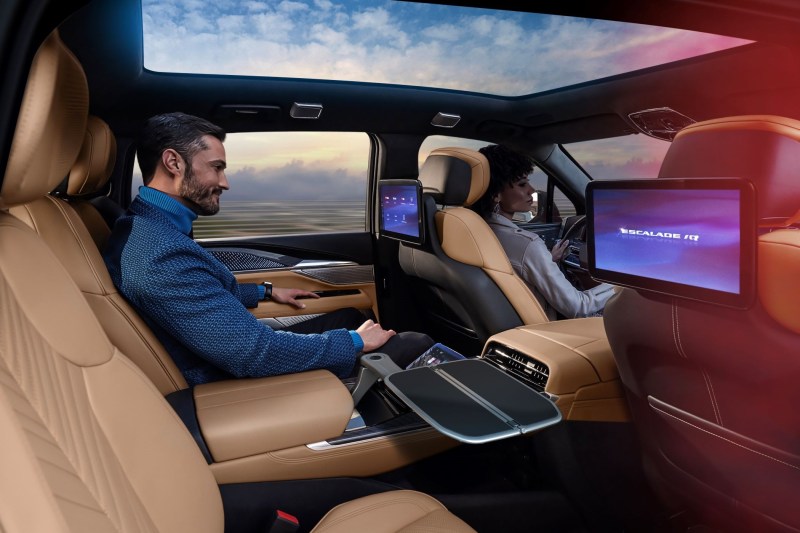 Taking full advantage of the space, the Escalade IQ features a 55-inch dashboard LED display and a center console with an 11-inch touchscreen, which can also be added to the second row. Better yet, you can choose the Executive Second Row package if you want your second-row passengers to get entertained with 12.6-inch headrest monitors and a 360-degree audio experience. The package includes massaging seats, stowable tray tables, and wireless phone charging.
What about the range? The EPA hasn't yet rated the Escalade IQ, but GM expects it to have a range of 450 miles, similar to the Chevy Silverado EV. What's more, it will be powered by all-wheel drive dual motors to produce up to 750 horsepower and 785 lb-ft of torque, making it the most powerful Escalade ever made.
But that's not all; the Cadillac Escalade IQ will integrate vehicle-to-home bidirectional charging technology. This standard feature will be available on the upcoming GM EVs to backup your home during a power outage. To top it off, the Cadillac Escalade IQ will be sold with the latest Super Cruise software that can activate self-driving mode on major highways across the U.S. and Canada.
The 2025 Cadillac Escalade IQ is scheduled to be delivered by late 2024 with a starting price of around $130,000.
Editors' Recommendations