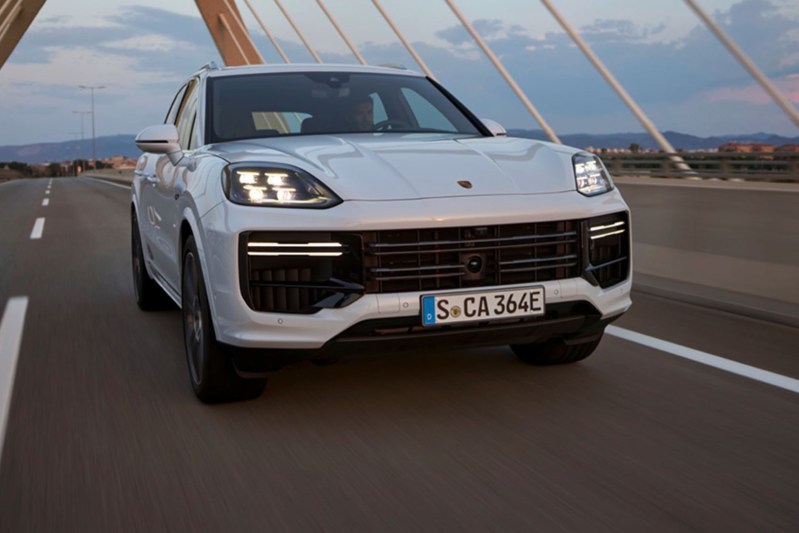 Porsche wants 80 percent of its entire lineup to have fully electric motors by 2030 to meet the EV adoption target. So far, it has released only one fully electric model — the Porsche Taycan. However, it plans to introduce four new EV models to its lineup by 2026, including the Cayenne EV. Of course, Porsche will still offer hybrid models for those who love the high performance that comes with infusing a gasoline engine and an electric motor.
If you're into SUVs or coupes, the 2024 Porsche Cayenne Turbo E-Hybrid is more powerful than any Cayenne ever made. More succinctly, it's engineered with a twin-turbocharged V8 engine that can produce 591 horsepower and an electric motor that adds an extra 174 horsepower. In total, the 2024 Porsche Cayenne Turbo E-Hybrid is a mean machine with up to 729 horsepower and 700 lb-ft. of torque. This is way more power than the 2023 Turbo S E Hybrid.
On the race track, the 2024 Porsche Cayenne Turbo E-Hybrid is capable of accelerating from 0 to 60 mph in 3.5 seconds. This makes it one of the fastest SUVs in the world. However, it's still not fast enough to beat the Porsche Cayenne Turbo GT, which can accelerate from 0 to 60 mph in 3.1 seconds. Then again, it has more horsepower than the 2024 Cayenne Turbo GT — this means you can modify it to accelerate faster.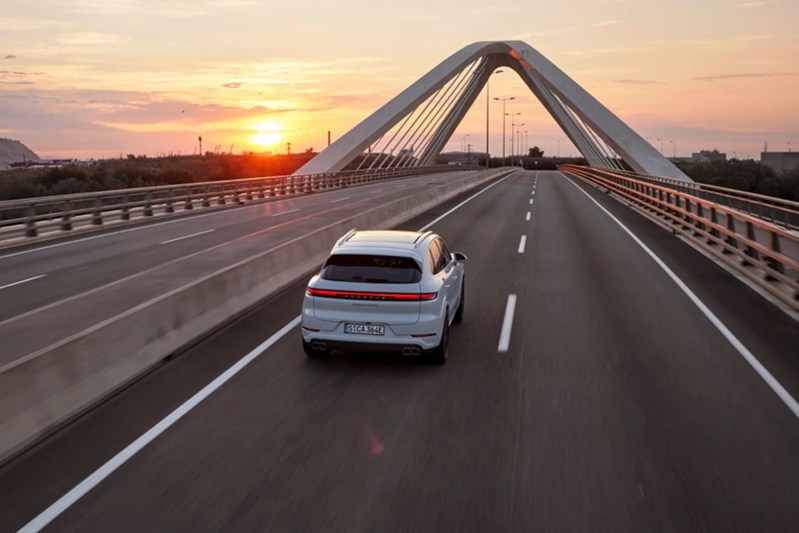 The 2024 Cayenne Turbo E-Hybrid also comes with a 25.9 kWh battery. Porsche hasn't revealed how many miles you should expect to drive using the battery, but if the current 2023 model offers 20 miles of EV-only range with a 14.1 kWh battery, the 2024 Cayenne Turbo E-Hybrid should have at least 30 miles of EV-only range. Better yet, you should be able to charge the battery in less than 2.5 hours using a level 1 home charger.
Another cool thing about the upcoming Cayenne is that it features an adaptive air suspension system with two-valve and two-chamber technology to improve handling and comfort. All the other updates that were introduced in the 2024 Porsche Cayenne are also available in the 2024 Cayenne Turbo E-Hybrid.
If you want the SUV model, pricing starts at $146,900 without the delivery fee. But if you prefer the 2024 Cayenne Turbo E-Hybrid Coupe, it's slightly more expensive by $4,500. Porsche says customers should expect delivery between May and June of 2024.
Editors' Recommendations