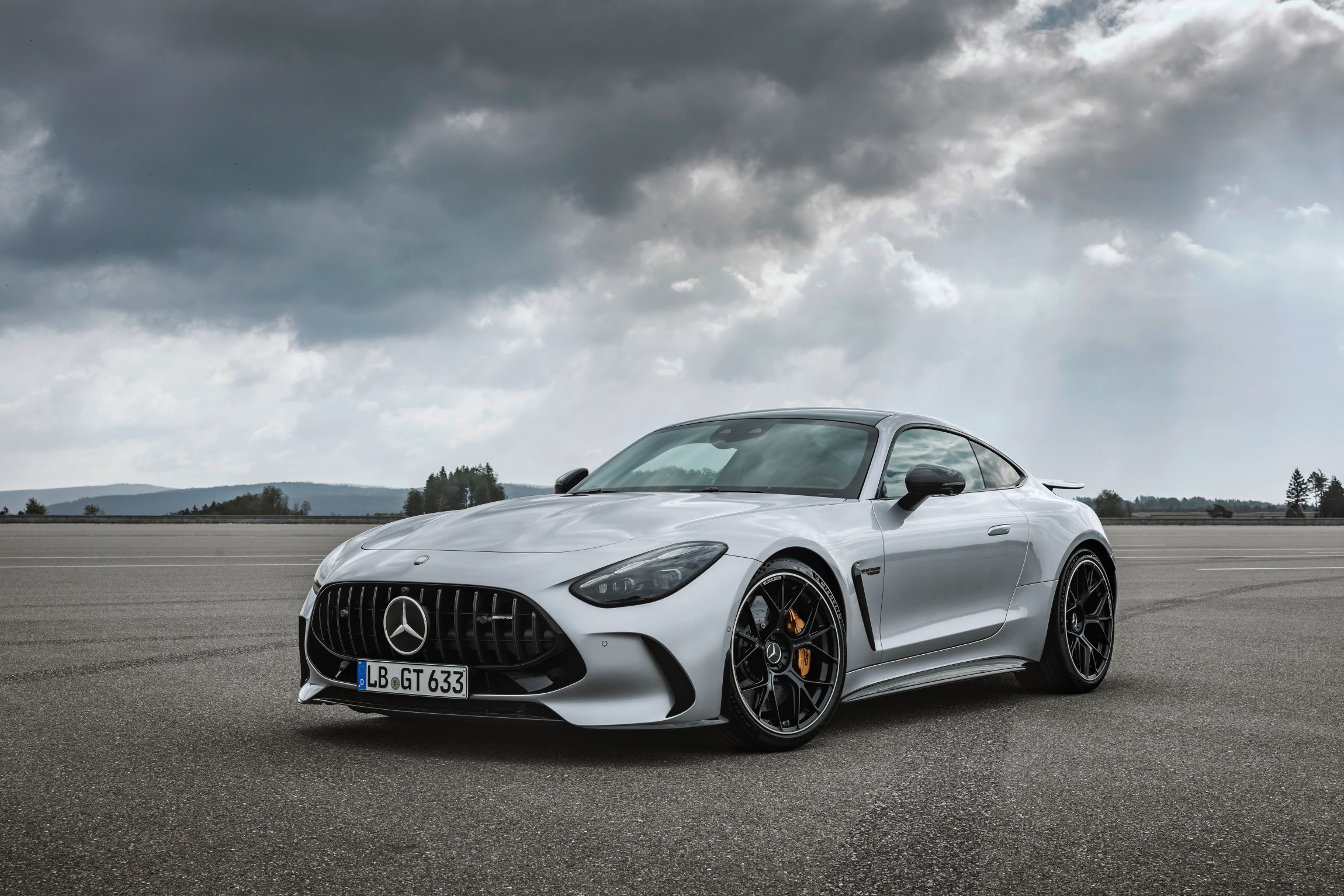 Mercedes-AMG has unveiled the second generation of its GT Coupe. The original four-door model was unveiled back in 2018 and packed a four-liter V8 with a twin-turbo strapped to it. While many automakers may be shying away from big, high-performance engines in an effort to cut down on emissions, Mercedes has decided against neutering its new flagship.
Under the hood, you'll find a "handcrafted AMG 4.0L V8 Biturbo engine." Actual output depends on the model. The AMG GT 55 Coupe will produce 469 horsepower, while the AMG GT 63 Coupe can belt out 577. The lightweight composite aluminum structure that makes up the GT Coupe's body and other lightweight materials like magnesium and fiber composites ensure the already impressive power has a huge impact.
However, as anyone who has ever understeered their way into a ditch, wall, or tree will tell you — all of that power is pretty useless if the car can't handle it. That's where features like active roll stabilization, rear-axle steering, and active aerodynamics step in to keep you stuck to the road and heading in the direction you intend to.
Beyond the cutting-edge stuff, you have more common but in no way basic features like AMG's "Active Ride Control" suspension and the manufacturer's Performance 4MATIC+ all-wheel drive. All-wheel drive is a new feature on the GT Coupe, but it should provide a noticeable amount of extra grip and control in all conditions. A track package is also available if you really want a coupe you can push to extremes.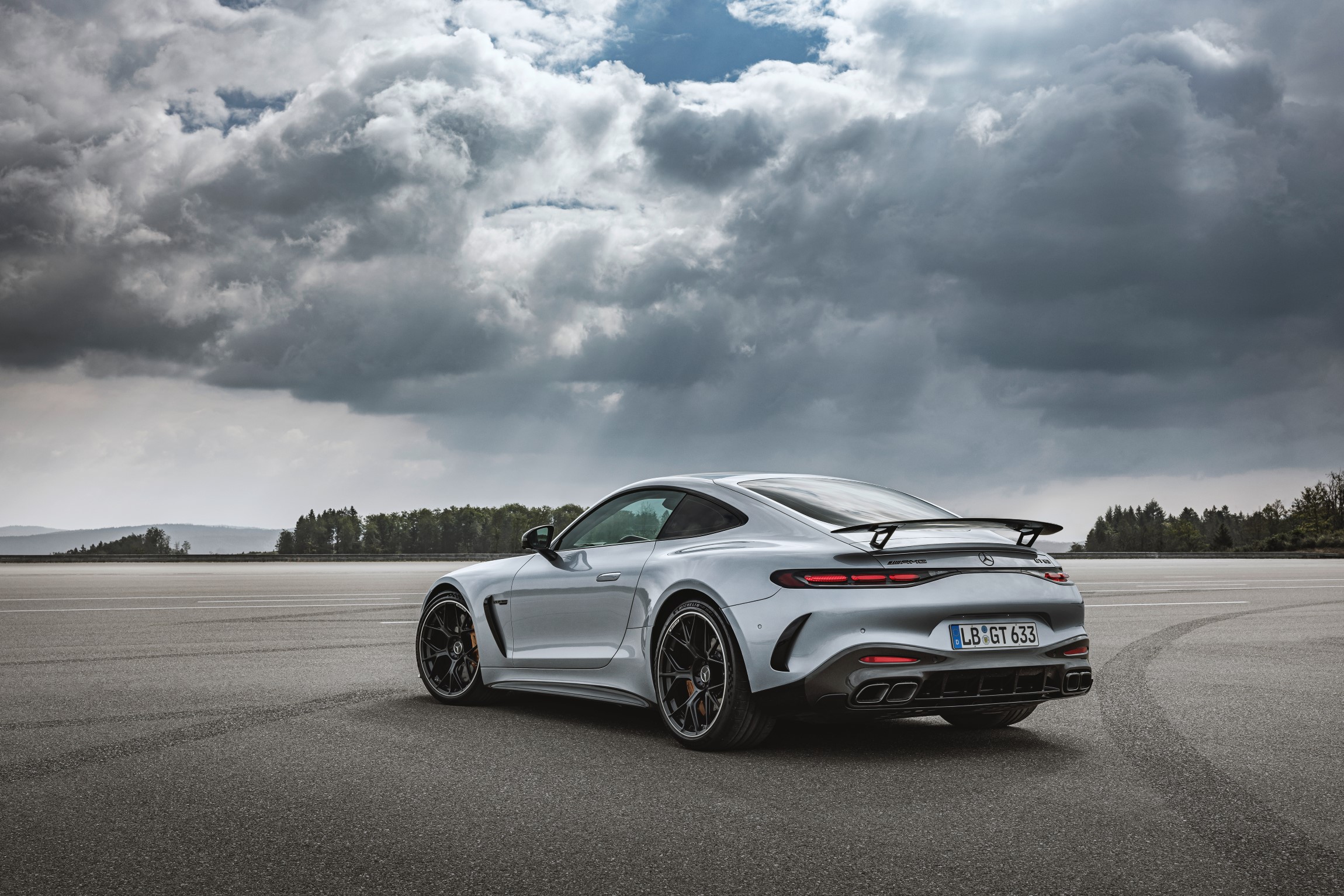 The Mercedes AMG GT Coupe is about more than performance
While "GT" editions are often powerful sports models, Mercedes is offering more than that. The new vehicle reportedly aims to provide "enhanced comfort and practicality for everyday use." This translates to a spacious interior, 2+2 seating, and a generous amount of storage room for your luggage, shopping, and the various random items you end up dropping in your car and completely forgetting about.
As your auntie's surplus crockpot is sitting out of sight and out of mind in the trunk, the car's occupants can be sitting in absolute comfort, thanks to a plush "sculptural" seat that comes with a wide variety of upholstery choices. Massage seats are also an option if you need that extra touch of luxury. That said, you will be trading a little comfort for style and performance should you opt for a sports or racing package.
In terms of infotainment, an 11.9-inch central touchscreen pairs with a 12.3-inch driver display to offer a highly customizable portal to your driver's aids, settings, and entertainment options. It's all powered by Mercedes-Benz's proprietary MBUX infotainment system, which can learn and features things like AI integration. The 2024 Mercedes-AMG GT Coupe will be available in U.S. dealerships from the first half of 2024.
Editors' Recommendations