The Geneva Motor Show isn't like any other car convention in the world. While Detroit, Los Angeles, and New York host reveals of the latest mainstream automobiles, only Geneva, Switzerland, assembles the most dazzling performance and luxury vehicles known (or not yet known) to man. Supercars, one-off custom projects, and halo models abound in a twilight zone of wealth and ambition. This is where bedroom posters are born.
Related:
As you might imagine, picking the five coolest vehicles from this crop of global elites isn't easy, but we gave it a shot. On the surface, these production and concept cars have little in common, but they each break the automotive mold in their own, wickedly cool ways. Let's dive in.
Ferrari 488 Pista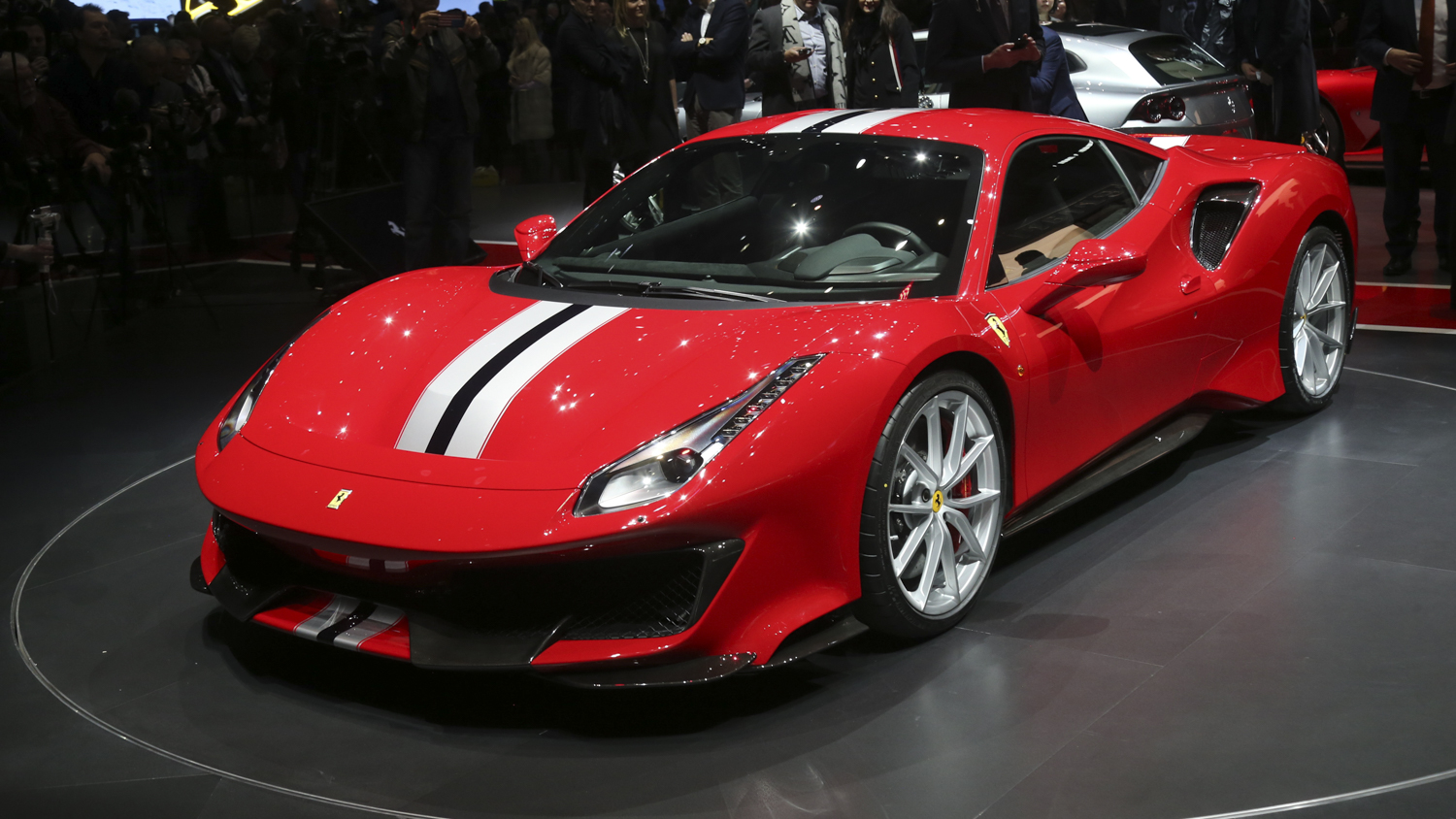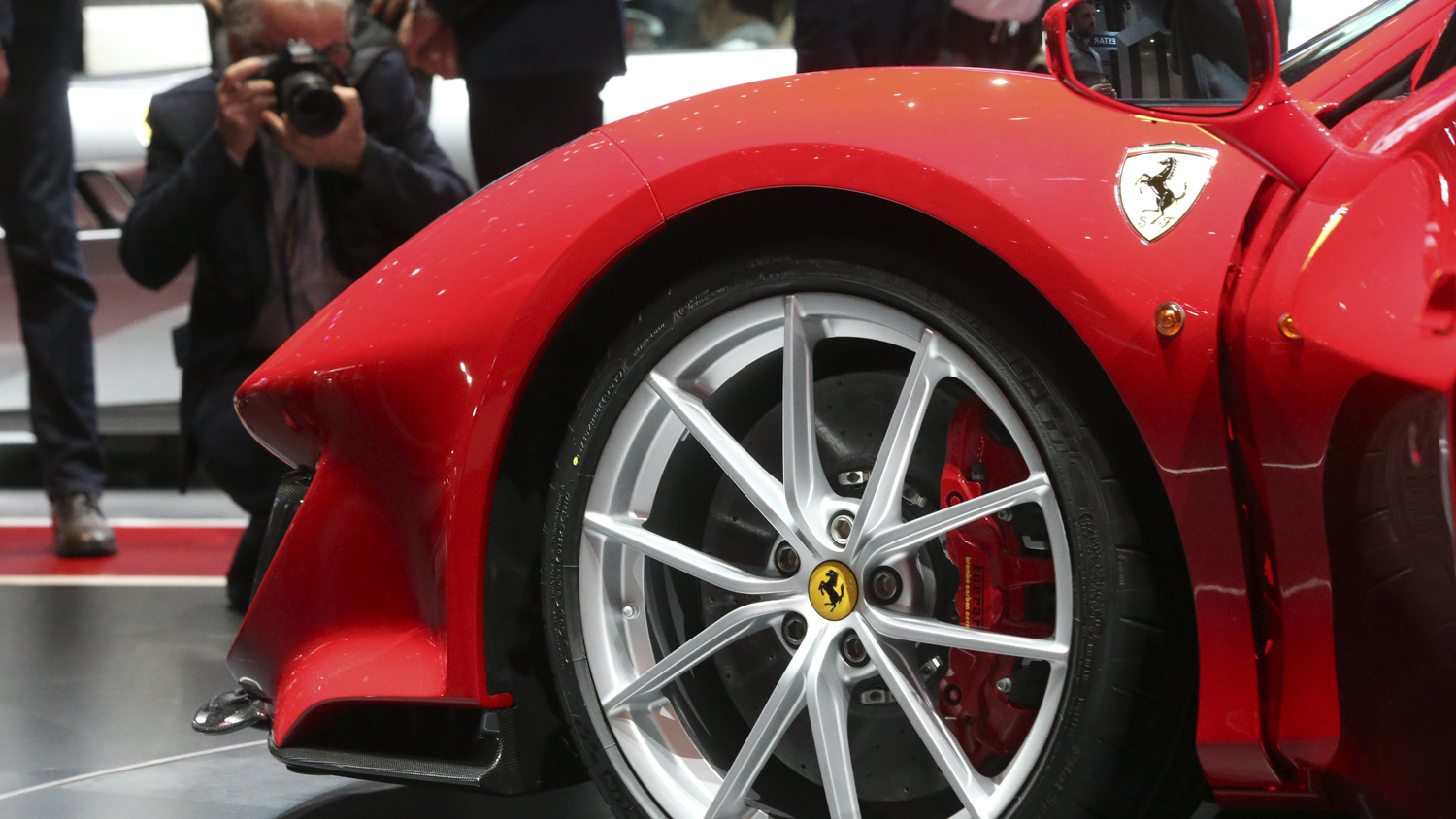 Easing into our top five of Geneva, the Ferrari 488 Pista (or "pissed off," as we like to call it) is a track-focused version of the 488 supercar. Though we saw this one coming, foresight takes nothing away from this car's wow-factor.
Ferrari tunes its 3.9-liter, twin-turbocharged V8 to 711 horsepower and 568 pound-feet of torque, which are increases of 51 horsepower and 8 pound-ft of torque over the standard 488 GTB. The boost in power makes the Pista Ferrari's most powerful road-going V8 model ever. In addition to engine internal tweaks, the 488's seven-speed dual-clutch transmission has been revised for quicker shifts. To enhance these mechanical updates, Ferrari engineers were able to extract 198 pounds from the 488 GTB's body.
Styling changes include a new front bumper, deep hood vent, extended side skirt, and revised diffuser, all integrated with carbon fiber. Inside, the Pista gets even more carbon fiber and Alcantara to go with its racing seat belts. The only electronic tweak is a new oversteer management control that enables drivers to hold drifts easier — very important.
Rimac Concept Two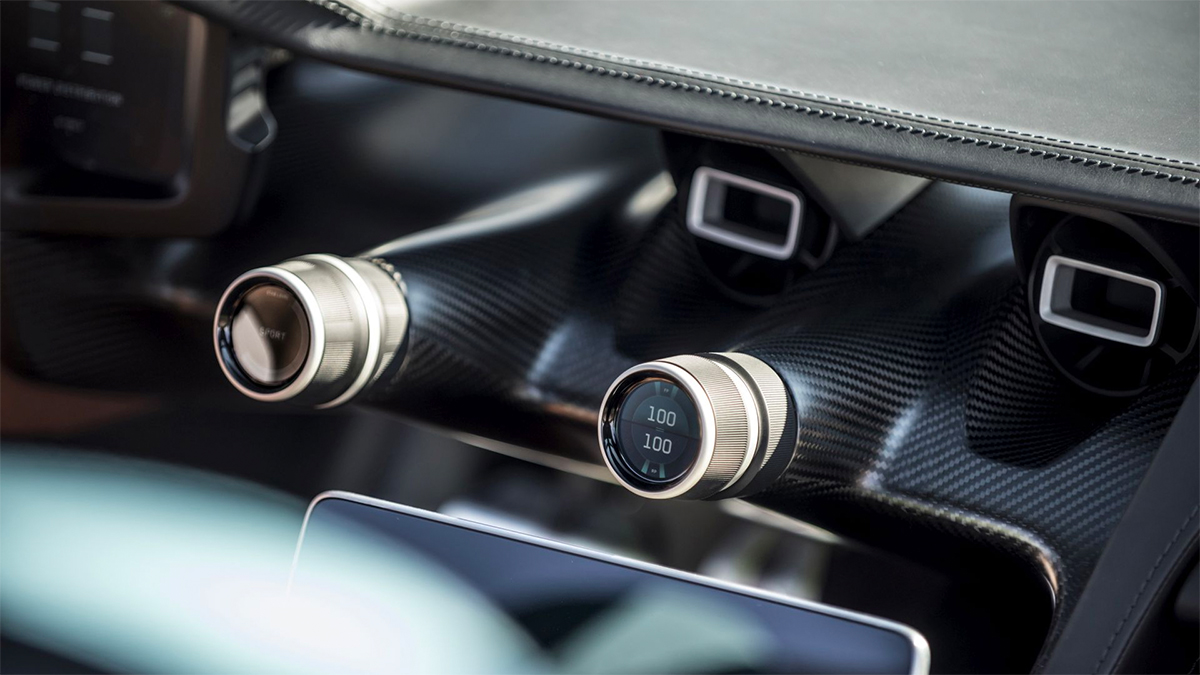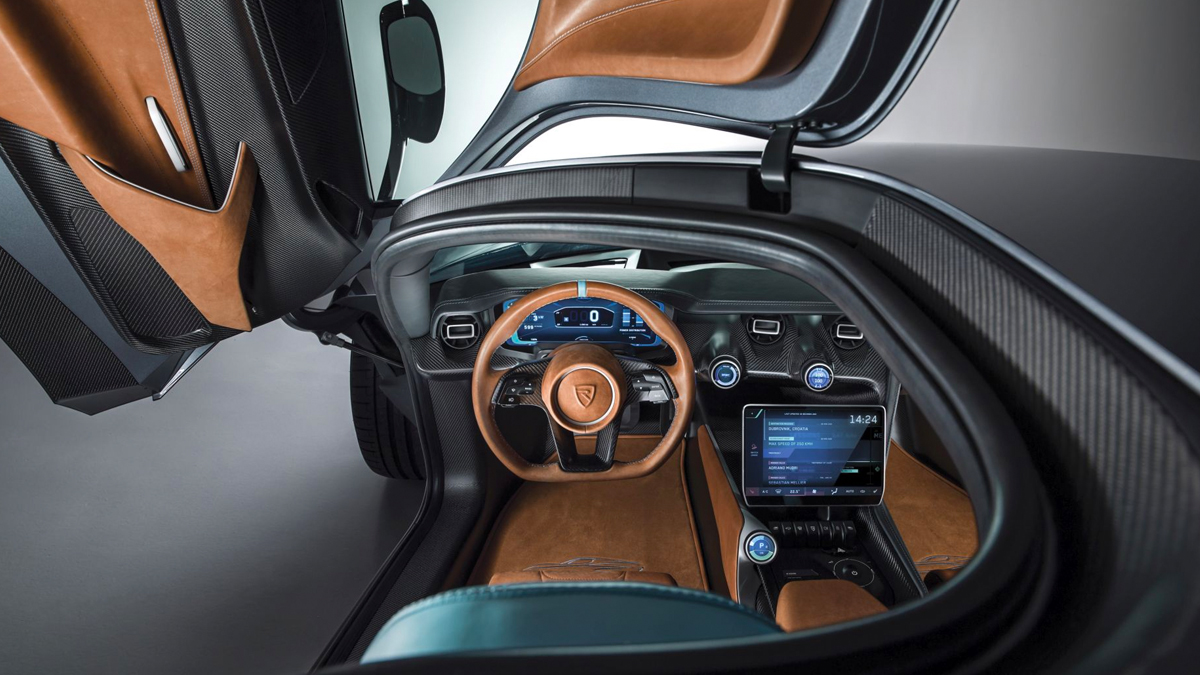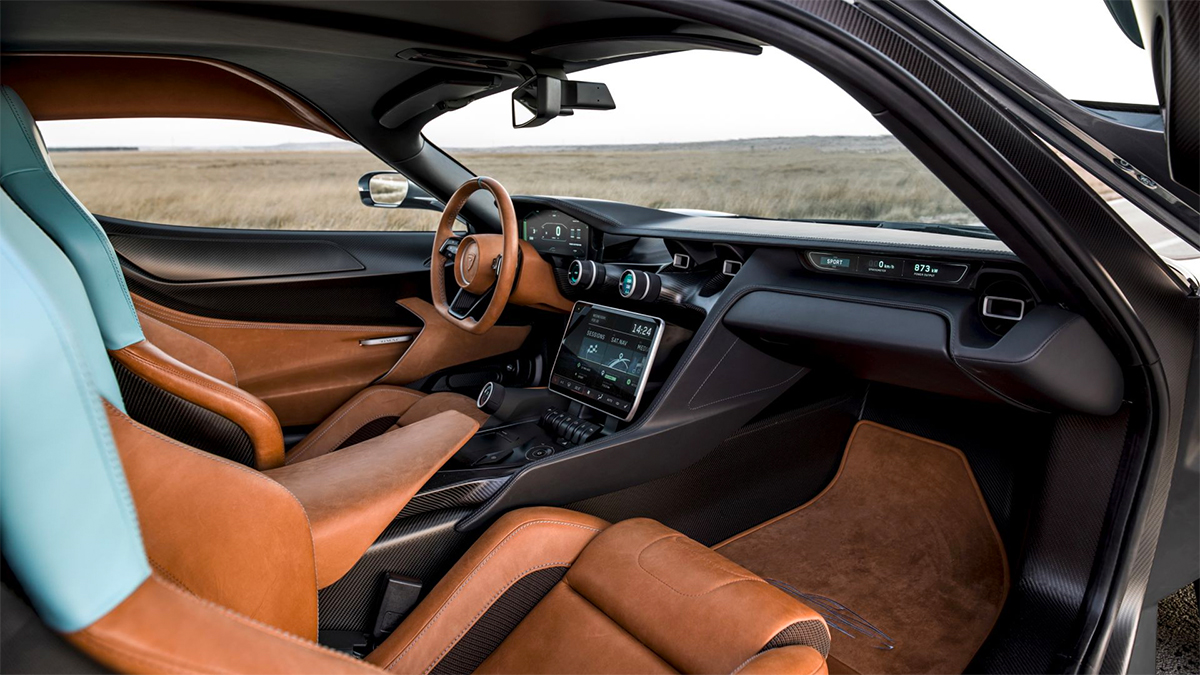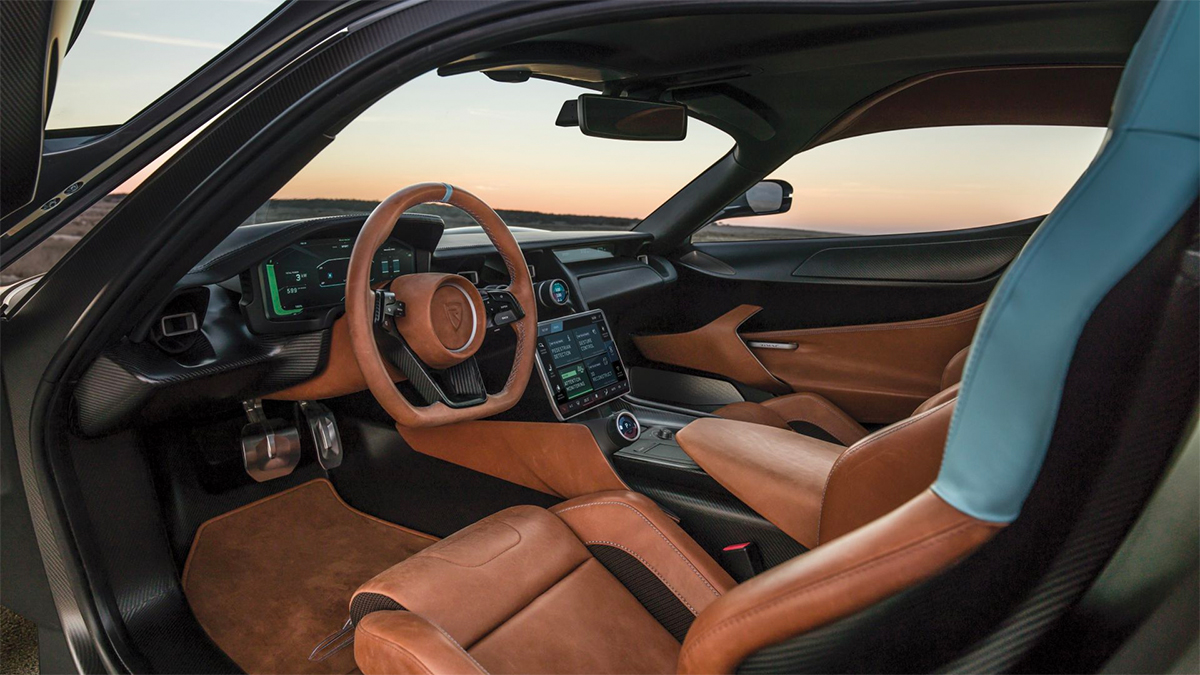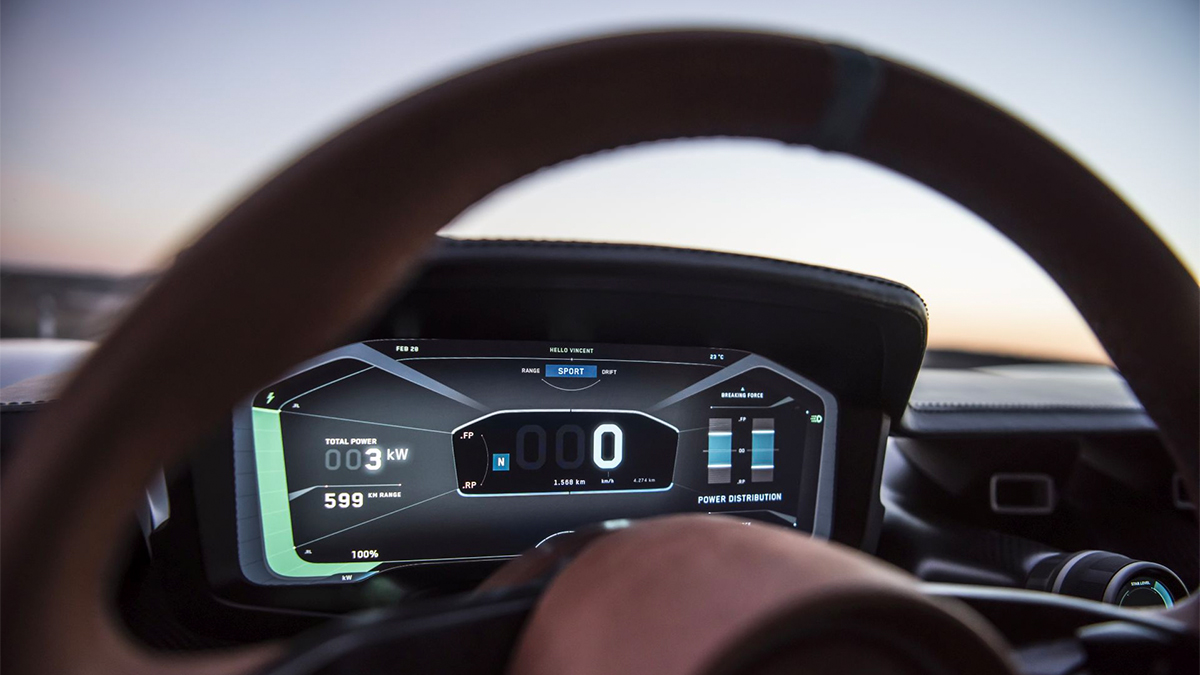 If the Pista's power impressed you, find a chair and sit in it. Rimac — the makers of the stupendously quick Concept One electric supercar — are back with a new model. The aptly named Concept Two debuted in Geneva with a monstrous 1,914 horsepower and 1,696 pound-feet of torque.
Output is just the beginning when it comes to the Concept Two. With a time of just 1.85 seconds to 60 mph, no other production vehicle can match the Concept Two's acceleration. On the top end, Rimac's new EV will hit 258 mph, making it the fifth fastest car in the world (following the Koenigsegg Agera RS, Hennessey Venom GT, Bugatti Veyron Super Sport, and Bugatti Chiron).
Other highlights include quick charging of its 120 kWh battery in just 30 minutes (to 80-percent capacity) and Level 4 autonomous capability via eight cameras, 12 ultrasonic sensors, two Lidar, and six radar systems.
Rimac only plans to produce 150 examples of the Concept Two, and each is expected to fetch over $1 million. Save your pennies, kids.
Porsche Mission E CrossTurismo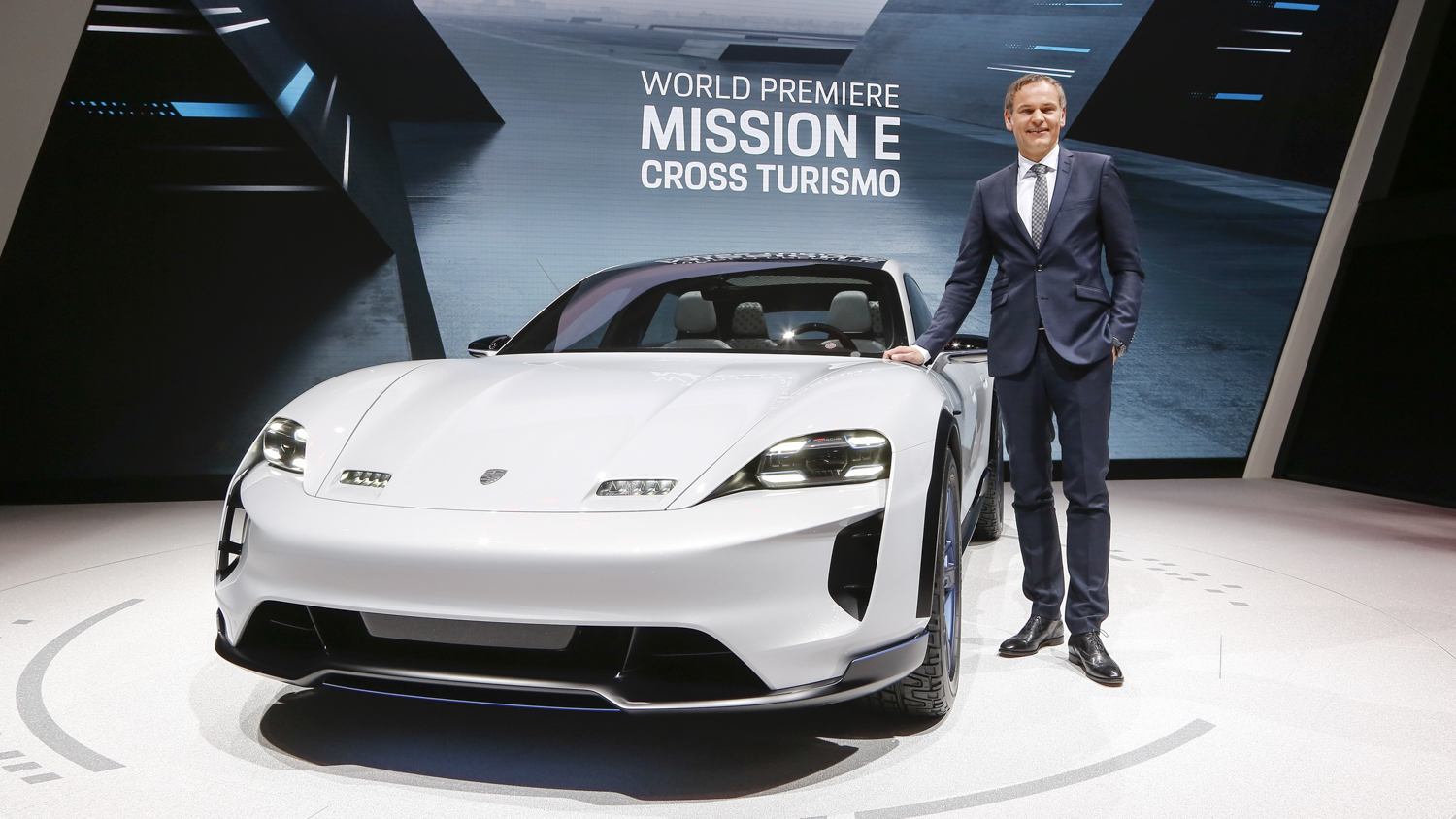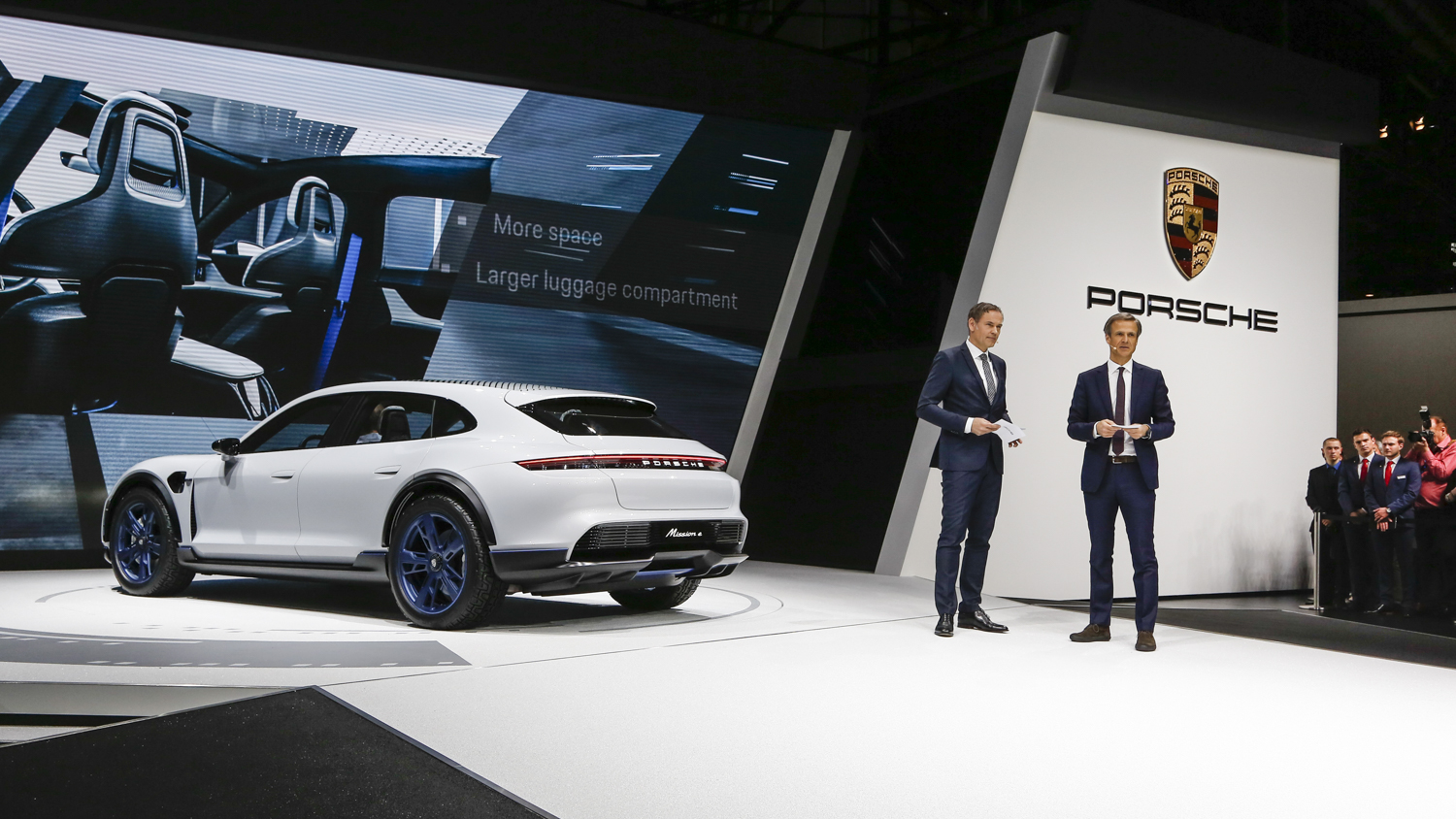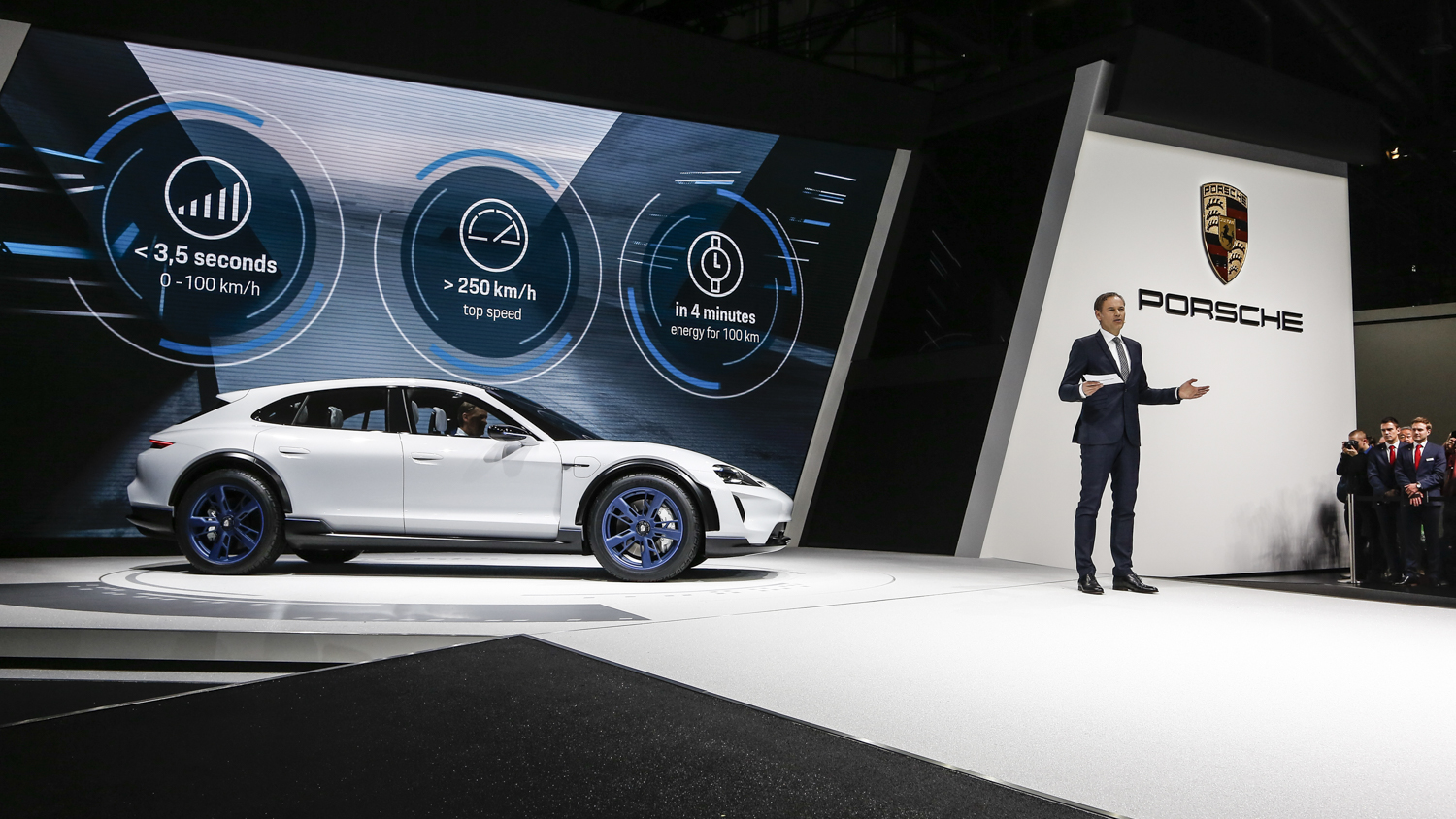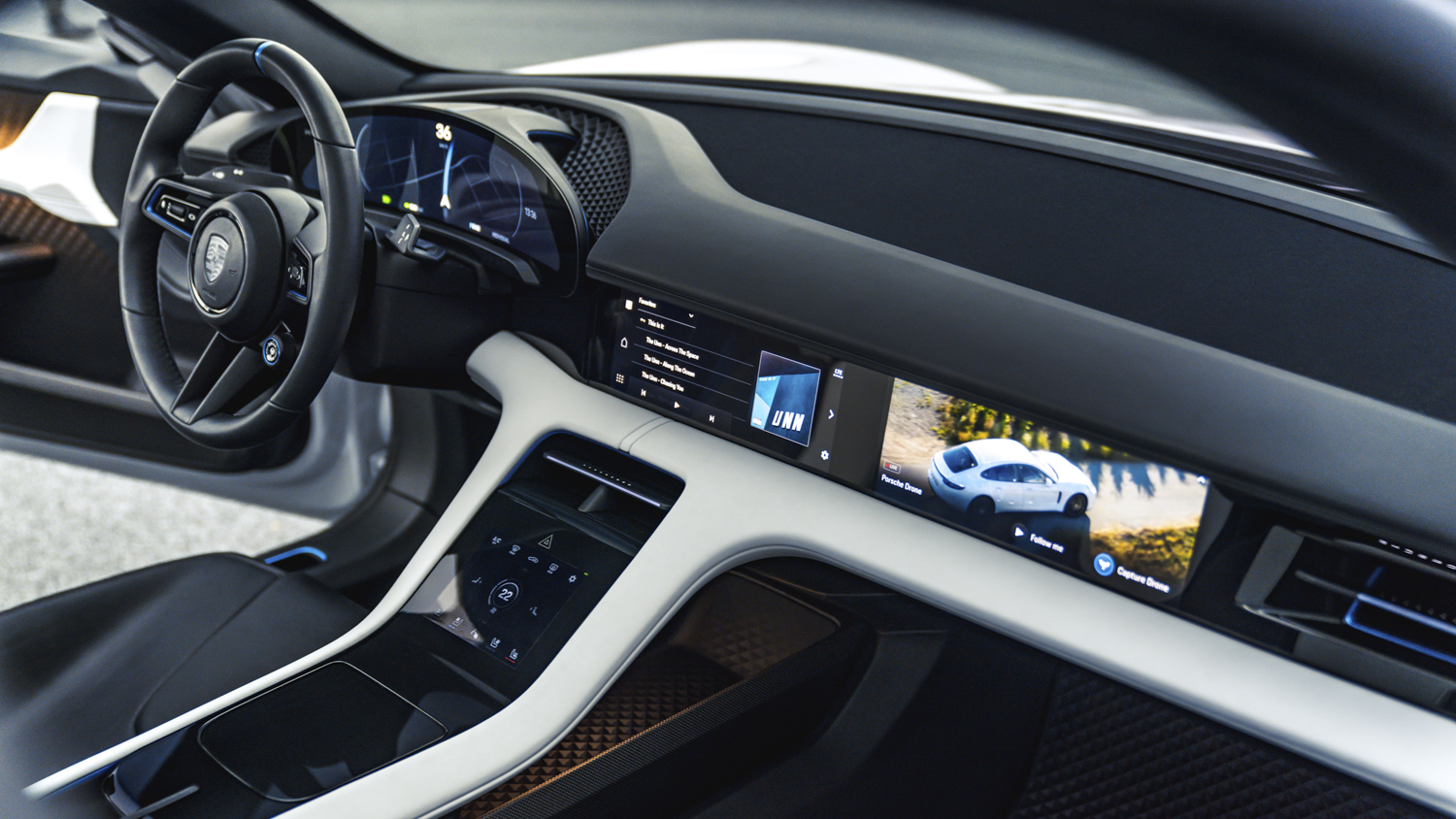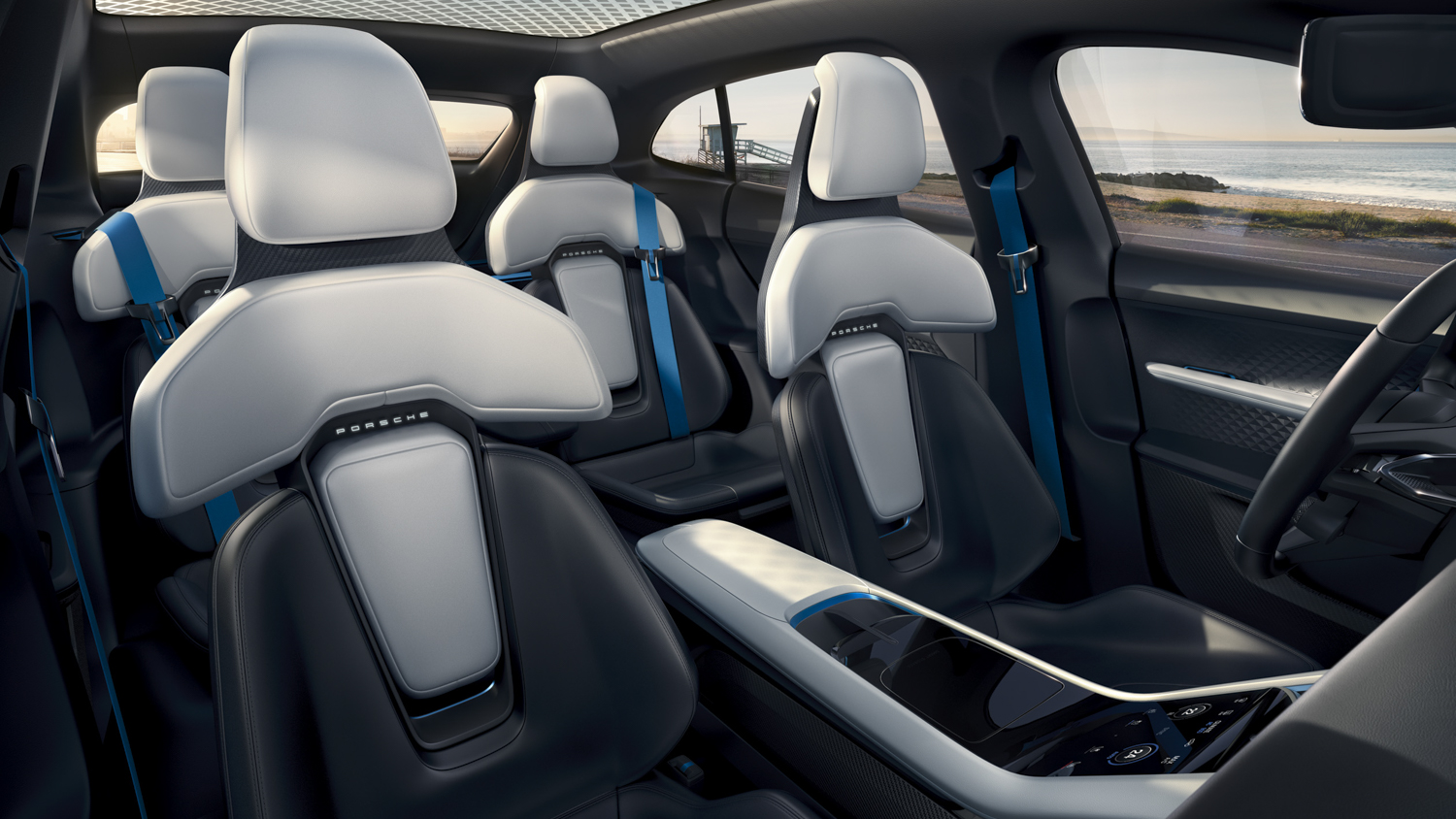 The electric vehicle spectrum is constantly expanding to match the range of internal combustion vehicle offerings. With the Rimac Concept Two at one end and the Fiat 500e at the other, there's plenty of room for design and functionality directions in between. In this gap, Porsche introduces its Mission E CrossTurismo Concept.
Inspired by the Porsche Panamera Sport Turismo and the Mission E Concept, the CrossTurismo is effectively a lifted wagon with an electric powertrain — and blue wheels. Though the chunky tires and increased ride height suggest this is an adventure-focused offering, the concept is righteously quick. Zero to 60 mph takes just 3.5 seconds from a combined 600 horsepower. Porsche also claims the EV will recharge its battery in a hurry. Just four minutes of fast charging will give you 62 miles of range and 15 minutes will turn into 250 miles of range.
Both the Mission E sedan and the Mission E CrossTurismo are expected to hit production in the next two years, so stay tuned for more!
Toyota GR Supra Concept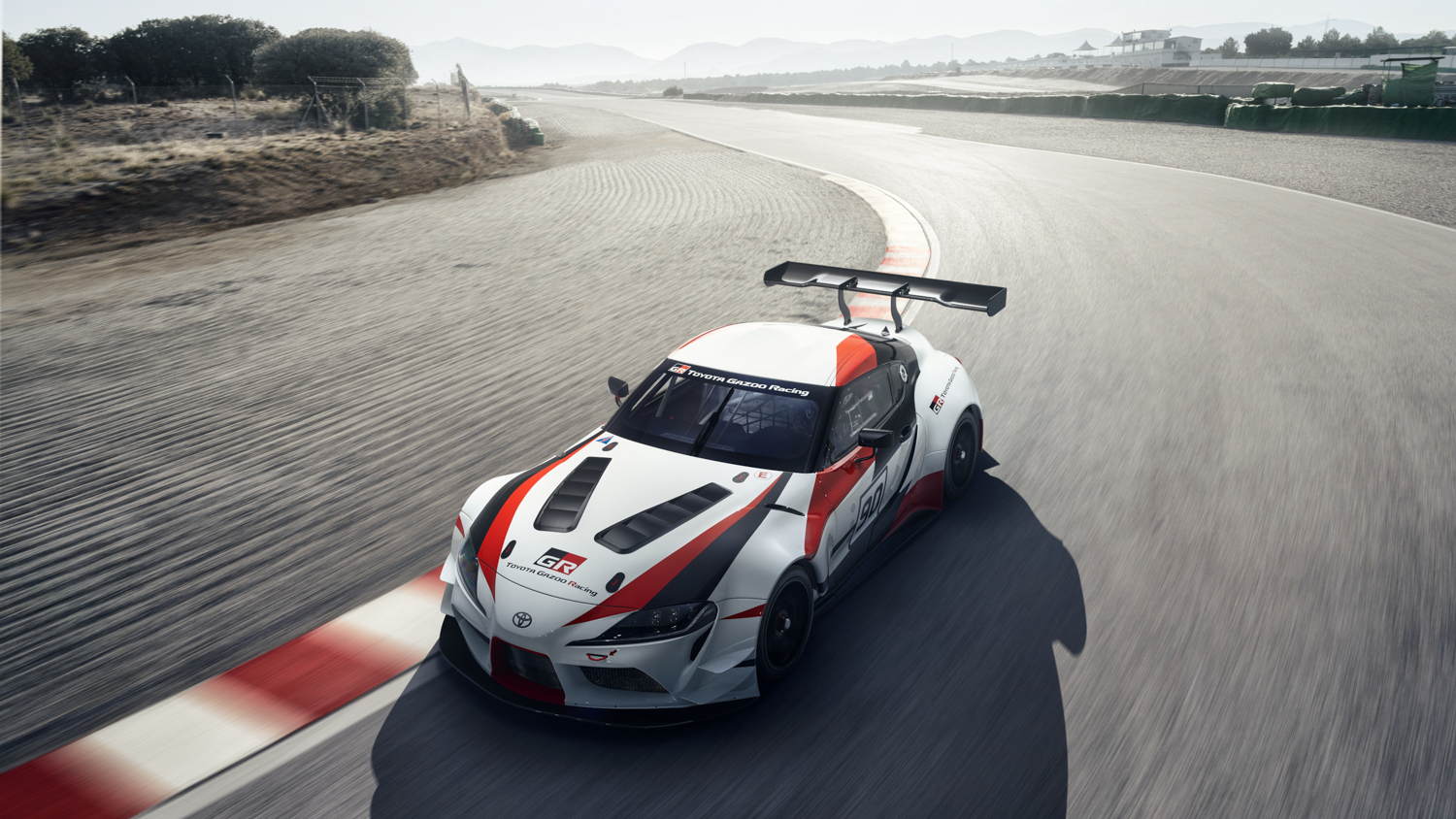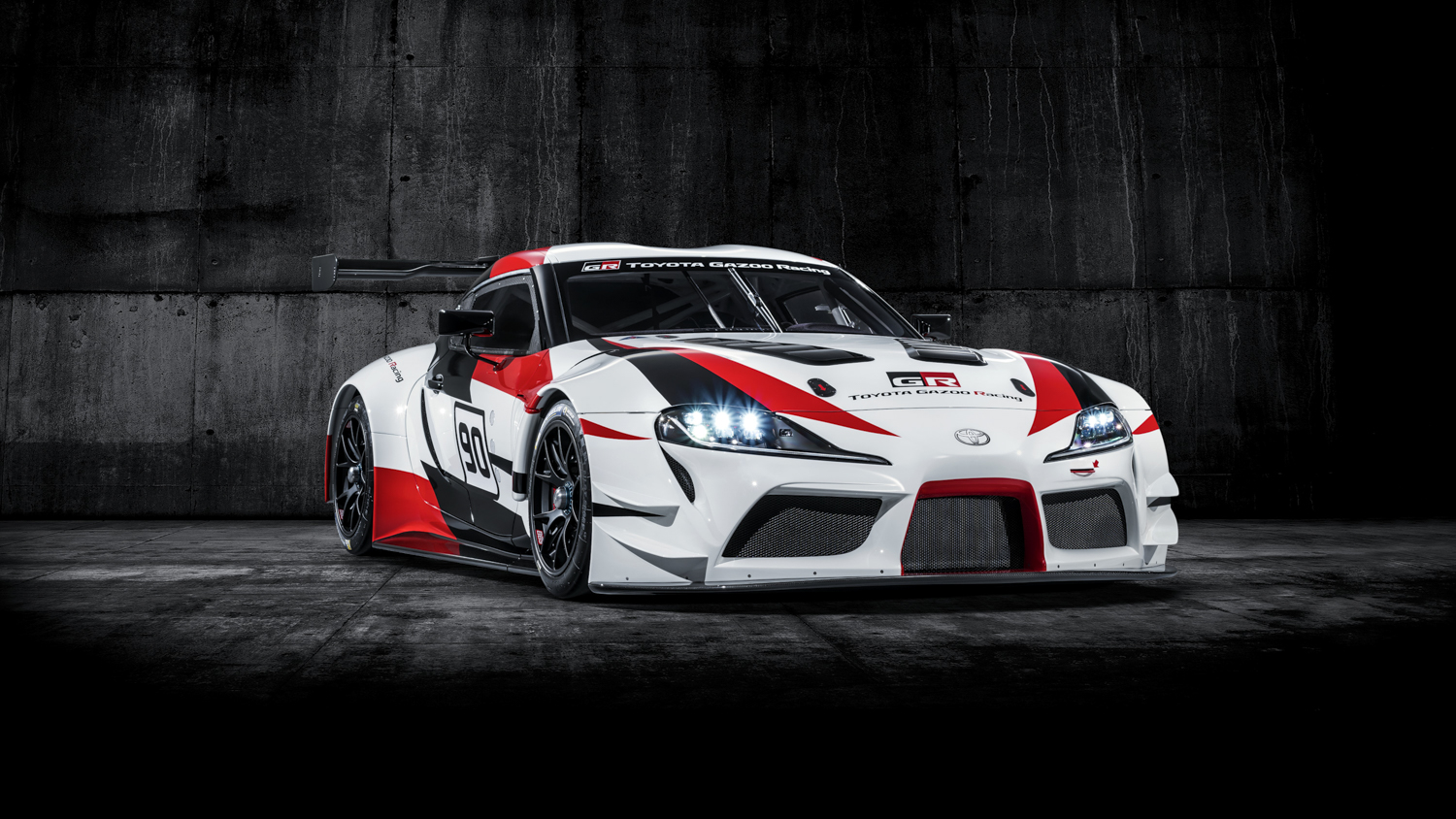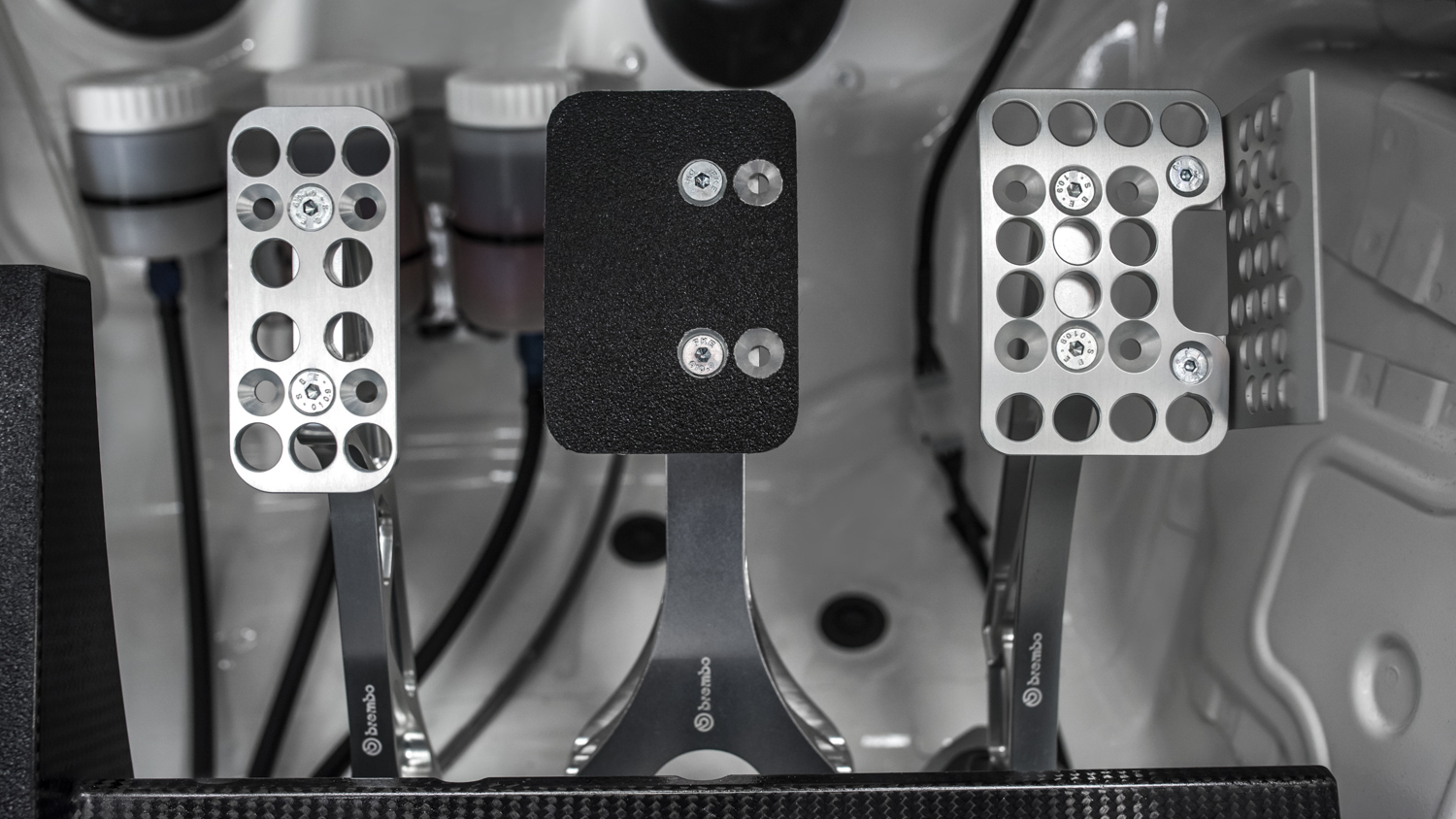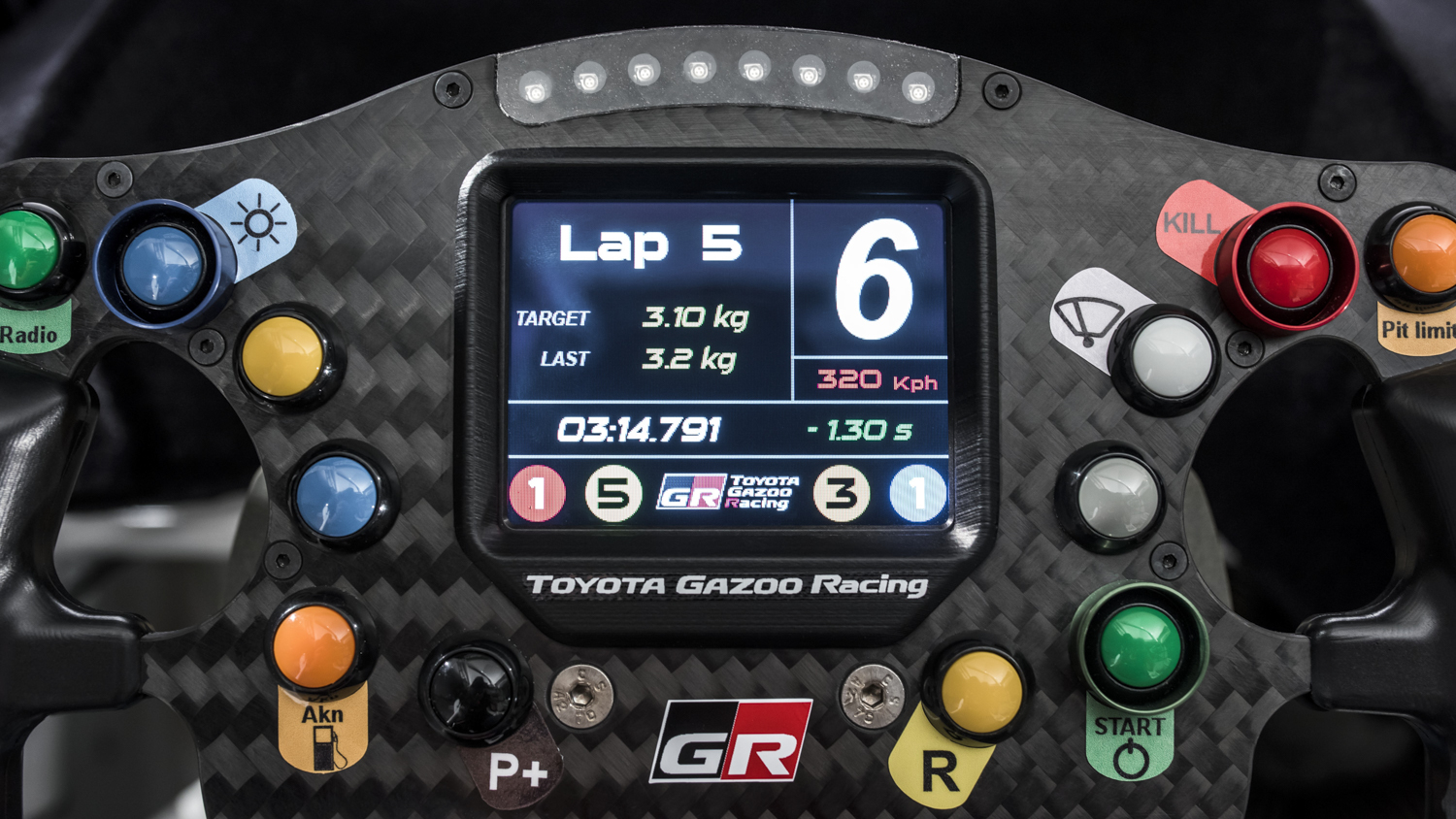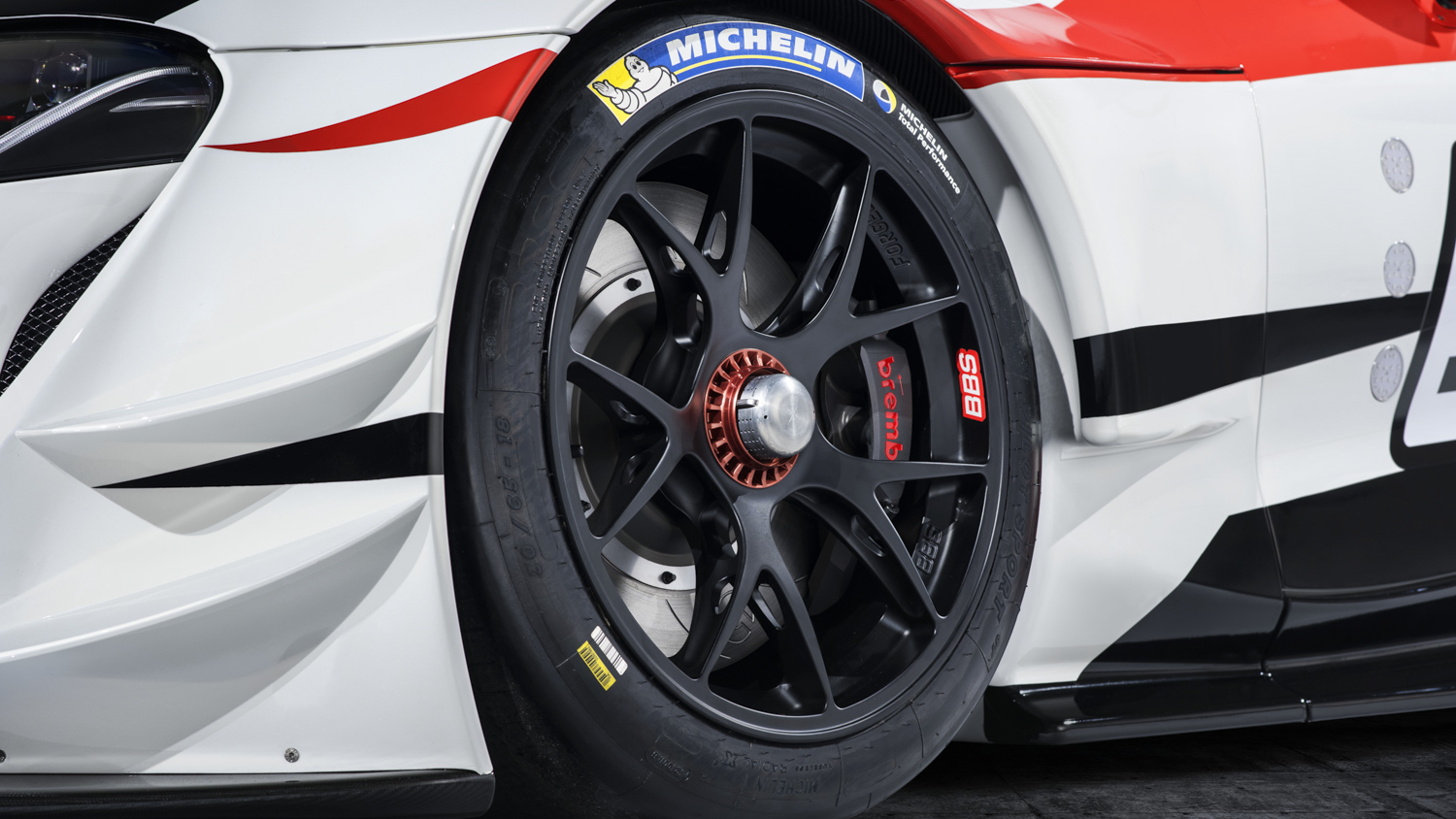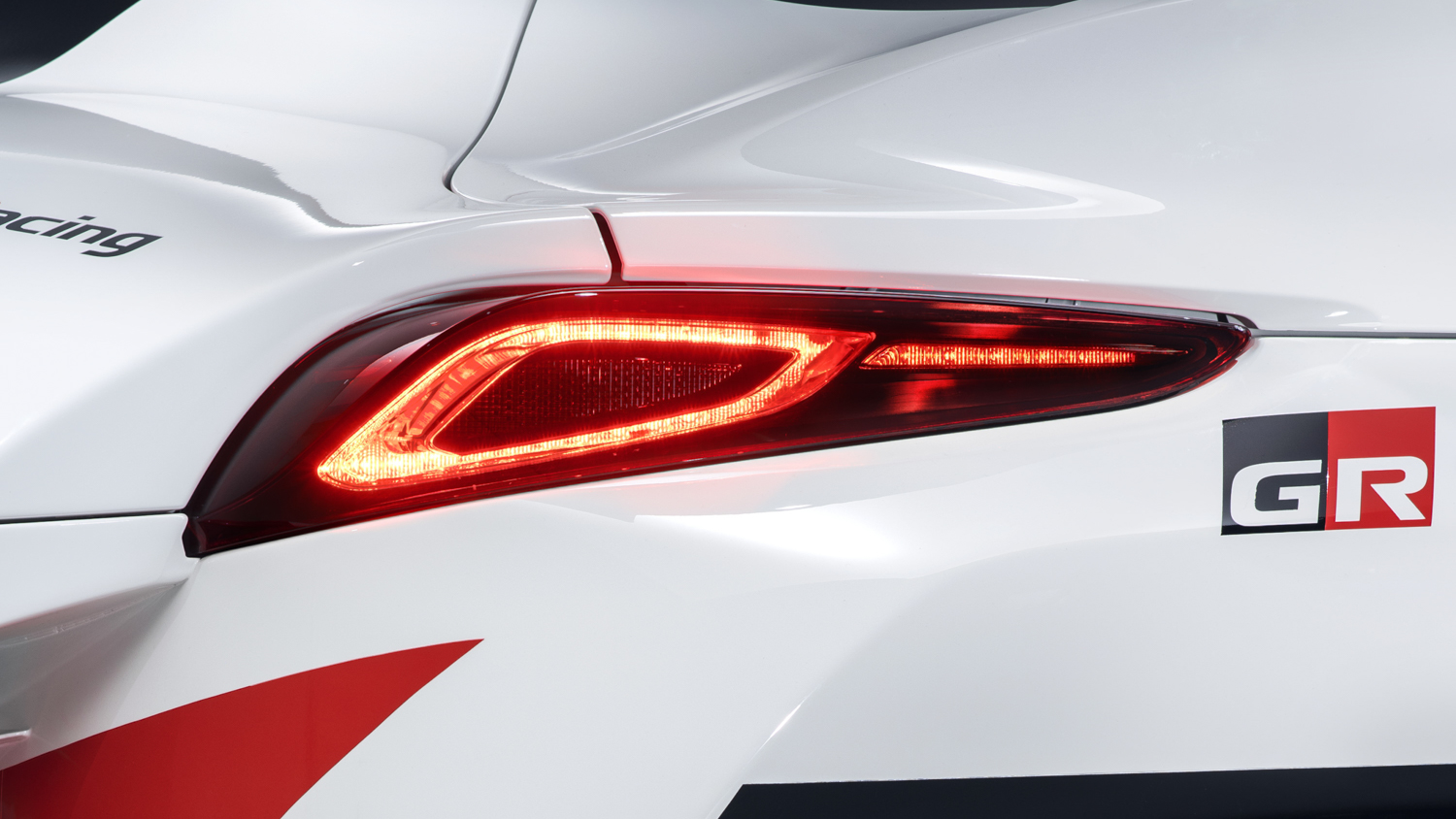 The next generation Toyota Supra may not change the future of performance cars, but it will make thousands of enthusiasts weak at the knees. It's been 16 years since Toyota ended production of its fourth generation Supra. Since then, rumors have circulated about a successor that would be powered by all manor of engines and would target everything from the Mazda Miata to the Audi R8.
At this year's Geneva Motor Show, we finally have some answers about where the Supra badge is headed. The Toyota GR Supra Concept is a race car that will make it digital debut in Gran Turismo Sport next month, but it also gives us a clear look at the upcoming production car. Co-developed by BMW (which will use the sports car platform to underpin its next Z4), the Toyota GR Supra Concept is 180 inches long, 80.6 inches wide, 48.4 inches tall and has a wheelbase of 97.2 inches. Engine and transmission details are missing, but we do know the Supra will be rear-drive.
Strip away the flared fenders and wings and you're looking at a road-going Supra. When exactly will we see the real deal (much less drive the thing)? Soon, we hope.
Mercedes-AMG GT 4-Door Coupe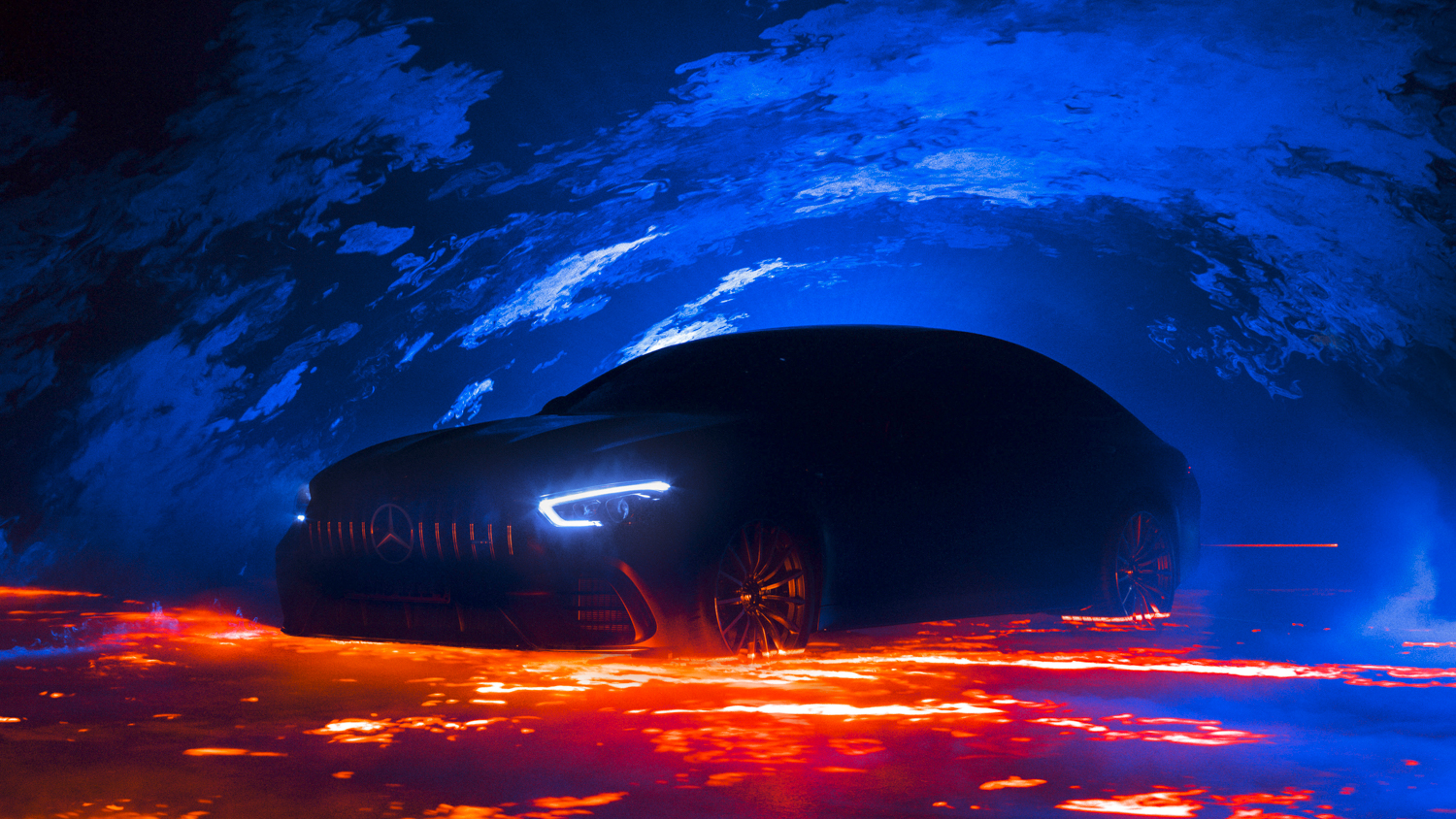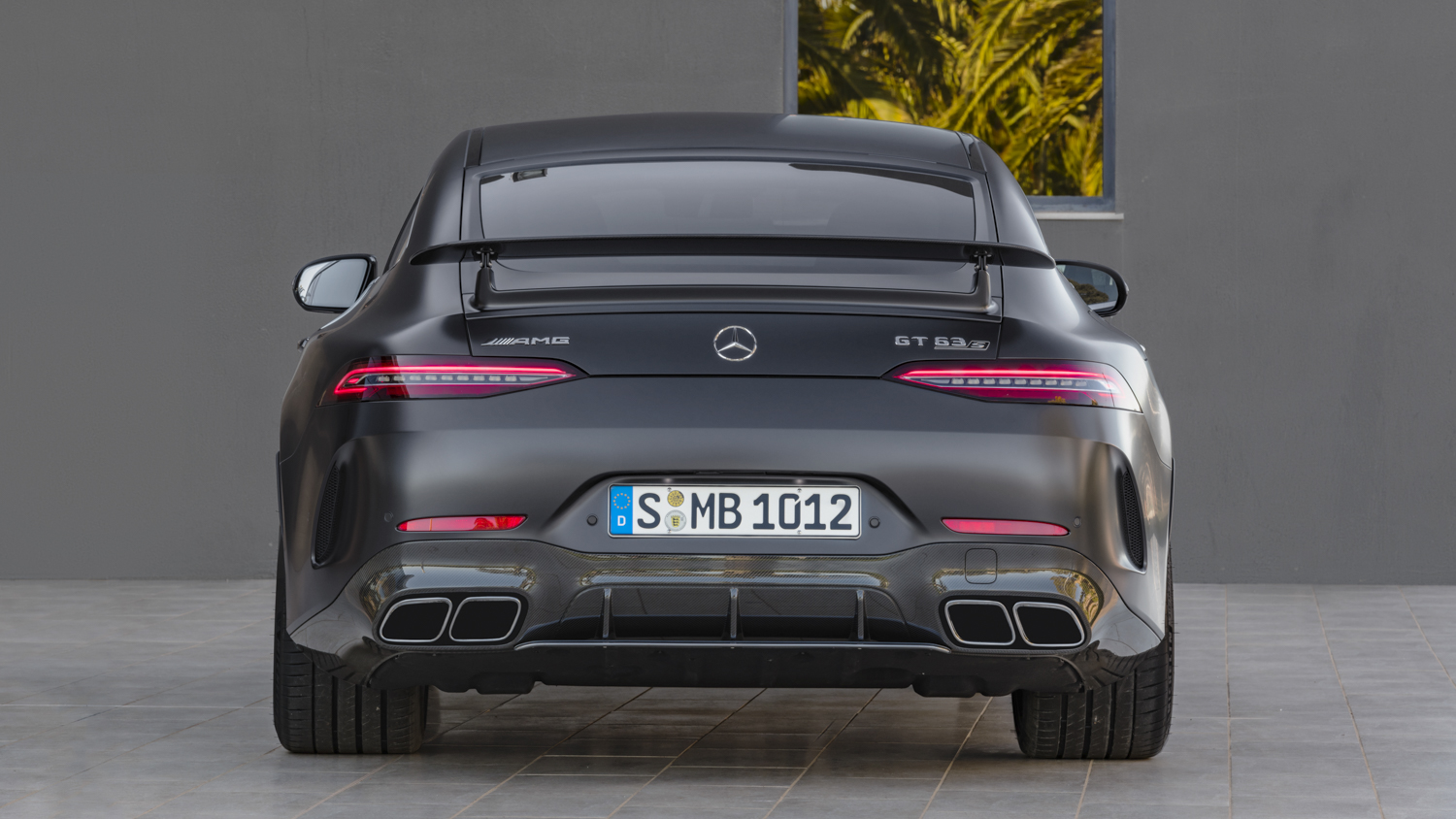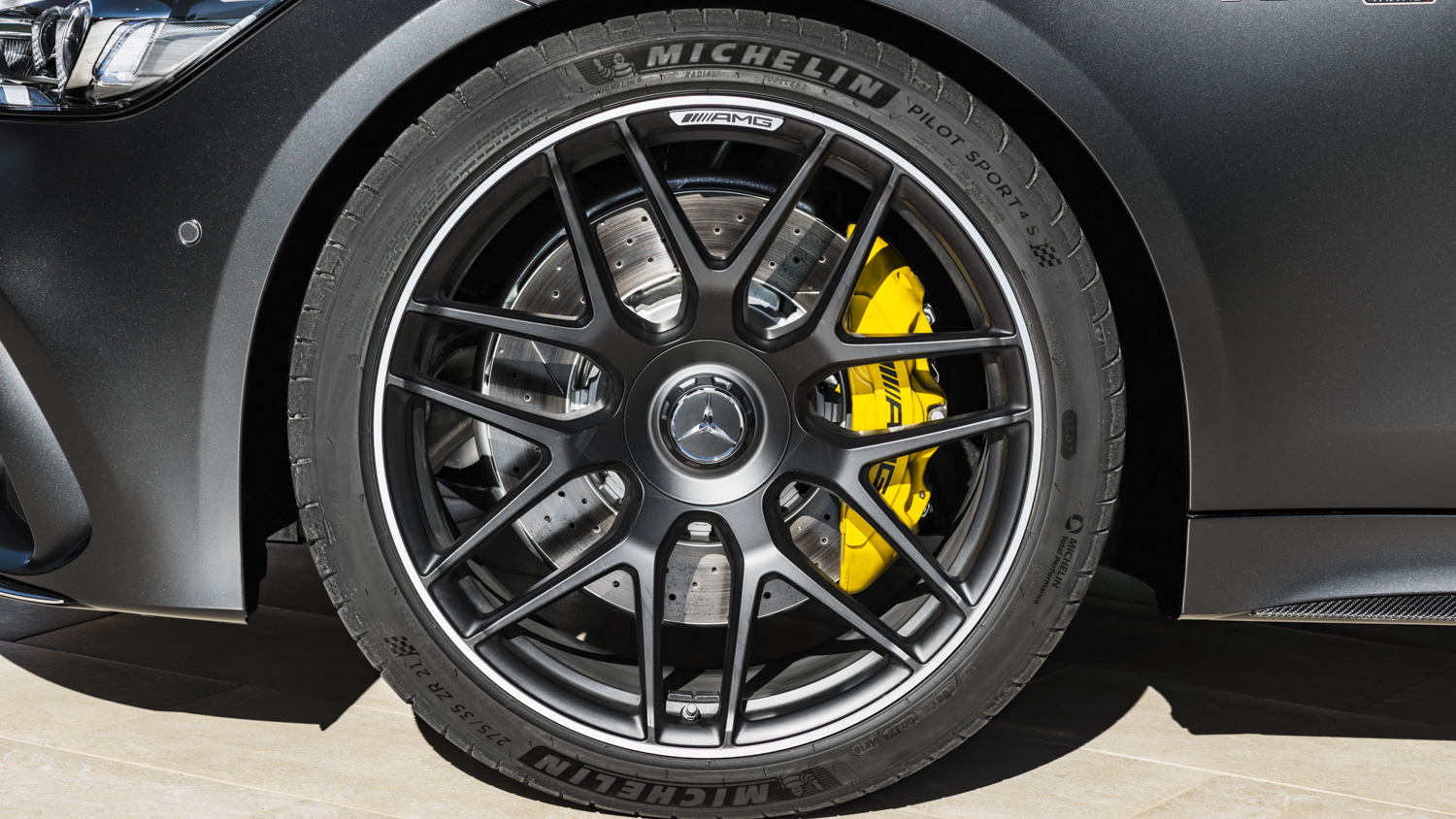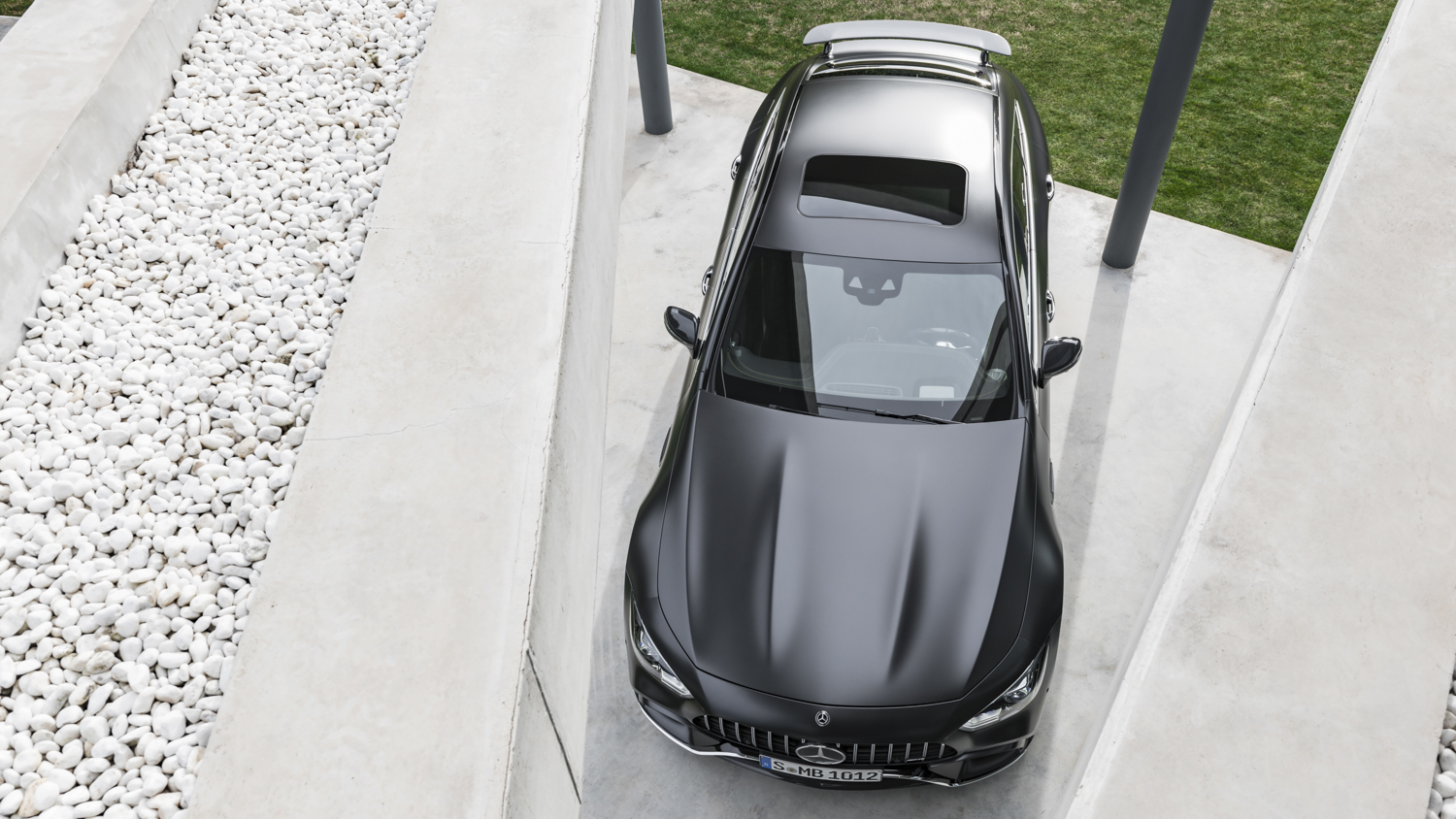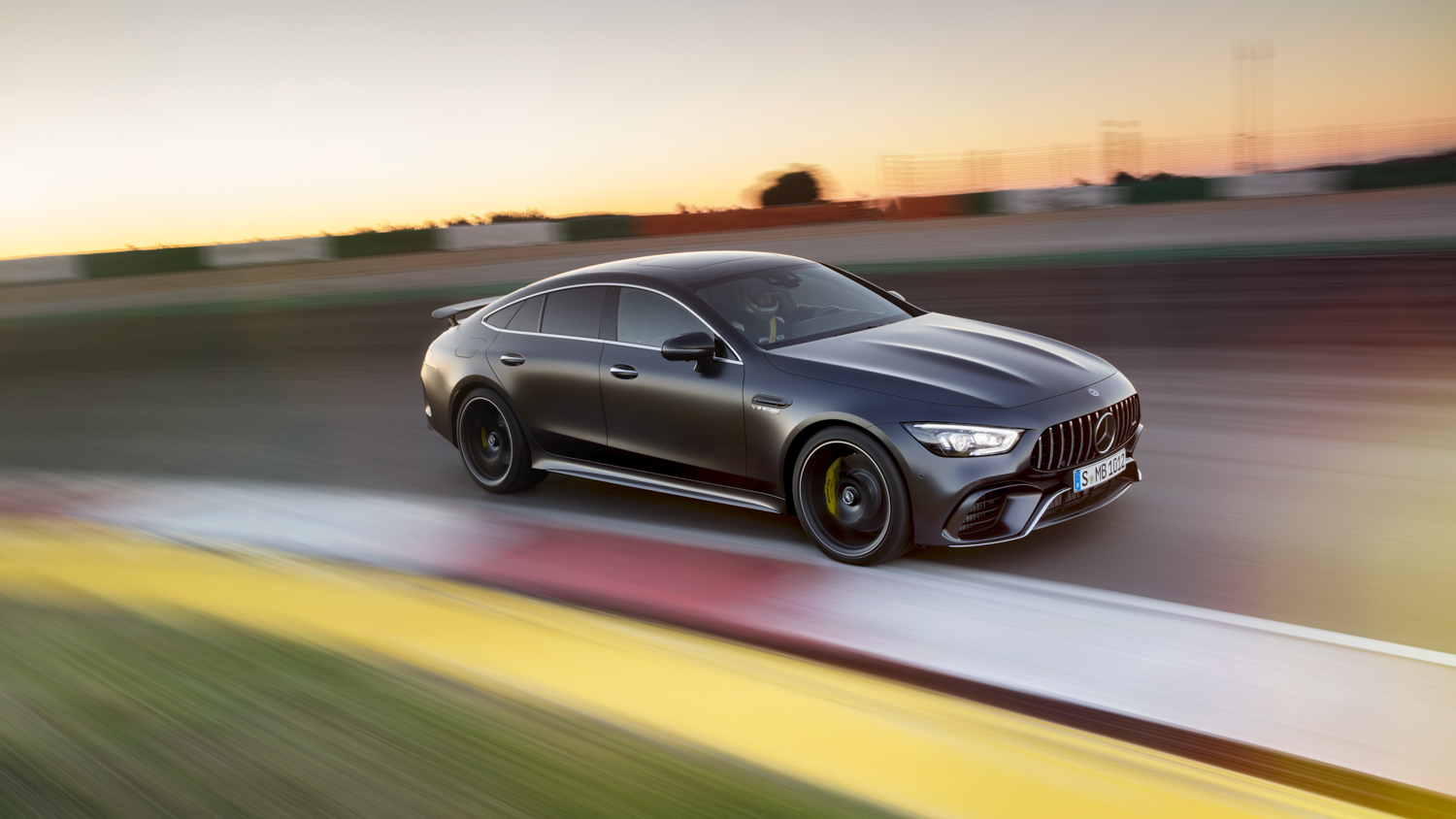 Mercedes-Benz used the 2018 Geneva Motor Show to reveal a high-horsepower version of its all-new CLS … at least that's what you might assume when you see the AMG GT Four Door Coupe. In truth, the new model is more sports car than sedan.
While based on the E-Class platform, the AMG GT Four-Door Coupe is designed from the ground up by AMG to perform just as its name suggests: like an AMG GT sports car with two extra doors. Powered by a 4.0-liter twin-turbocharged V8, the AMG GT Four-Door will produce 630 horsepower sent to the rear wheels via a nine-speed dual-clutch transmission. Down the line, we may also see a plug-in hybrid model with up to 800hp, but the addition of batteries and motors would add weight and therefore reduce handling capability.
We admit, Mercedes-Benz's vehicle lineup is becoming a bit diluted (like most German luxury manufacturers), but if you want the best performance with real legroom for four adults, it doesn't get much better than this.